Content
TECH SPECS
Positioning
Equipment
Appearance
Screen
Battery life
Performance
Communication capabilities
Shell MIUI 12
Camera
Conclusion and competitors
TECH SPECS
Processor
Qualcomm Snapdragon 865 (7nm +), Octa-core (1 × 2.84 GHz Kryo 585 & 3 × 2.42 GHz Kryo 585 & 4 × 1.80 GHz Kryo 585), Adreno 650 graphics, X55 modem
Operating system
Android 10, shell MIUI 12
Memory
8 GB / 128/256 GB UFS 3.1
Screen
6,67 inches, IPS LCD, 2400 by 1080 pixels, aspect ratio 20 by 9, dot density 395 ppi, 144 Hz, HDR10, DCI-P3 100%, peak brightness 650 nits, Gorilla Glass 5
Battery
Li-Po 5000 mAh, fast charging 33 W, Power Delivery 3.0
Main camera
108 MP, f / 1.7, 26mm (wide), 1 / 1.33 ″, 0.8μm, PDAF, OIS
13 MP, f / 2.4, 123 ° (ultra wide angle), 1.12μm
5 MP, f / 2.4, (macro), autofocus
Video recording 8K @ 30fps, 4K @ 30 / 60fps, 1080p @ 30/60 / 120fps; gyro-EIS
Front camera
20 MP, f / 2.2, 27mm (wide), 1 / 3.4 ″, 0.8μm
Video recording 1080p @ 30fps, 720p @ 120fps
Sim card
2 Nano-SIM, VoLTE
Network and data transmission
GSM 900/1800/1900, 3G, 4G LTE, 5G, Wi-Fi 6, Bluetooth 5.1, A2DP, LE, aptX HD, aptX Adaptive, dual band A-GPS, GLONASS, BDS, GALILEO, QZSS, NFC, infrared , USB Type-C 2.0
SENSORS
fingerprint scanner (side), accelerometer, gyroscope, proximity, lighting, compass, barometer
Other
no 3.5 mm jack (adapter included), no radio, no water protection, no memory card slot, no VoWiFi
Materials
Gorilla Glass 5 and aluminum frame
dimensions
165.1 x 76.4 x 9.3 mm, weight 218 g. (Mi 10T – 216 gr)
Price
49 990 rubles
Differences of the Mi 10T version:
64 MP, f / 1.9, 26mm (wide), 1 / 1.73 ″, 0.8μm, PDAF
Mi 10T – + video mode 960fps
6 GB / 128 GB
Weight 216 grams
Positioning
Mi 10T Pro is the so-called affordable flagship, that is, a smartphone with top-end hardware and functions, but something was specially cut in it so that it does not compete with a real flagship.
As the slogan of Mi 10T Pro, Xiaomi chose the phrase unleash your creativity, that is, give free rein to your creativity, unleash your creativity. This slogan is not accidental, after all, a 108 MP module from Samsung was installed in the smartphone.
As the main selling elements that should motivate you to buy, Xiaomi highlights:
108 MP camera assisted by a 13 MP wide-angle module and a 5 MP macro module
Capable of shooting 8K and 4K 60 fps
144Hz HDR10 + screen with 650 nits peak brightness, 3% DCI-P100 wide color gamut, Delta E? 0.63 high color accuracy
An adaptive screen that adjusts the frequency itself to the content + the MEMC Technology algorithm, which recognizes movements in games, videos and films and supplements them with additional frames, thereby increasing the clarity of the image.
Snapdragon 865+, 8GB LPDDR5, 256GB UFS 3.1
5G and Wi-Fi 6, NFC
5mAh battery, 000W fast charging with MMT technology (see Battery Life section for details)
Stylish unique design with matte back
An antibacterial case with silver ions included, which kills more than 99% of bacteria within 24 hours from the moment of contact, and the same screen film. Tested by TUV SUD PSB Products Testing
About the price
Why is the affordable flagship and what true flagship features the Mi 10T Pro has lost?
IPS LCD screen, not OLED-AMOLED. It is believed that flagships must have an OLED screen and a brightness of 1000 nits. This is a controversial point. The brightness of 650 nits is enough for any business, and the IPS screen has no PWM (that is, it does not flicker when the brightness is reduced).
Since there is no OLED screen, there is no scanner under the screen. The scanner is located on the power button.
No wireless charging.
No protection against water.
Gorilla Glass 5, not Gorilla Glass Victus or Glass 7.
No memory card slot (although most flagships do not have this slot, it seems)
In my opinion, Xiaomi managed to tactfully remove, in general, not particularly important chips, while giving a pleasant price of 49 rubles for the Mi 990T Pro. Well, if the 10 MP camera does not interest you too much, then you can take the Mi 108T for 10 rubles.
Differences from Mi 9T Pro
Essentially, the Mi 10T Pro should be the successor to the Mi 9T Pro. However, if the 9 was a clone of the Redmi K20 Pro, then the Mi 10T Pro is a completely independent smartphone in a different form factor, with its own characteristics and a more stylish design. Mi 10T is more like Redmi K30 Pro.
Equipment
The box contains:
Mi 10T Pro 5G Smartphone
Antibacterial cover
Paper clip for tray
Documents Editing
Fast charging adapter and Type-C wire
3.5 mm to Type-C adapter
Appearance
Right side: fingerprint scanner combined with the power button and volume rocker
Left-hand side: no items
Upper butt: microphones and infrared
Bottom end: speaker, Type-C and SIM card slot
The Mi 10T Pro looks bright. The smartphone really turned out to be very pleasant. The device stands out, looks unique and immediately strikes the eye. A powerful bright screen, a matte back, an unusual camera unit immediately make it clear that this is a flagship product.
Let's go through the main elements.
The smartphone has a matte back cover made of Corning Gorilla Glass 5. Xiaomi in promotional materials says that it feels like ceramic to the touch. In the photo, it may seem that the back is shimmering, but it does not have any gradient. It is monochromatic, but the light plays in such a way that it creates the illusion of a gradient.
There is a fingerprint scanner on the right side. There are no complaints about his work. Clear actuation, you can bring in a few fingers. It's obvious why the scanner was placed this way. The screen technology (IPS LCD) did not allow placing it under the screen, and if the scanner were placed on the back, then at the end of 2020 it would immediately look like a boring and outdated solution. It is convenient to use the scanner on the side surface. However, if you carry your smartphone in your hands, you will accidentally unlock it from time to time.
There are no controls on the left side. Only 3 antennas.
At the top there are microphones and an infrared port.
At the bottom there is a speaker and a SIM card slot. The tray holds 2 nano-SIM cards. The smartphone does not support memory cards. This is an interesting trend that is common to all flagships. In my opinion, there are two reasons for this. First, despite common misconceptions, manufacturers do not make much money on flagships. Perhaps I will reveal a secret, but in the smartphone market, only Apple has 30% of the margin from a smartphone, Samsung – about 15%, and other manufacturers – in the region of 4-8%. However, selling flagships is more difficult than ordinary smartphones, as it is necessary to convince the consumer to part with a solid amount of money. So artificially limiting the memory size by forcing you to take a more expensive model is an excellent strategy for raising the average check. Although in the case of the Mi 10T Pro, this reason does not work, since only the 8 + 256 GB bundle will be on sale.
The second reason is that modern flagships have super-advanced features that require certain standards. For example, recording 8K video requires high-speed storage. Consumers all over the world are prone to petty savings, and instead of an expensive card they will buy nonsense for 3 kopecks. Then they will complain that it does not work well, but they will not blame themselves, but the manufacturer.
The smartphone comes with an antibacterial case, the consumer properties of which are certified.
And the screen has the same antibacterial film. Also certified. Well, what can I say? Marketing and trends are everything. In any case, it will not be superfluous. By the way, the film is good. You can even shoot shooters without taking pictures.
Finally, a few photos of the backrest so that you can better understand its texture and color.
Screen
The Xiaomi Mi 10T Pro screen is perhaps one of the best flat screens (note that a smartphone has a flat screen) that I have seen lately.
The smartphone has a 6.67-inch screen, IPS LCD with a resolution of 2400 by 1080 pixels with an aspect ratio of 20 by 9 and a density of 395 ppi. Other advantages include 144 Hz refresh rate, 100% DCI-P3 color gamut, HDR10 support. And also super-accurate color reproduction, and this is not an epithet, but a fact, since DeltaE here is less than 1, as in highly professional monitors for working with color. Frankly, I don't understand why smartphones need screens with such accuracy, because this parameter is important for a narrow niche of professionals working with color, while an ordinary person will be happy to use a screen with DeltaE in the 2-4 region. Just in case, I will explain that DeltaE is an indicator of color accuracy, that is, that green or red is exactly the desired shade, which its creator intended. This, for example, is important when printing, so that Coca-Cola is the desired red color, and does not go red.
When watching it, remember that the screen supports HDR10, and run something on YouTube. Don't forget to enable video comparison on your current smartphone as well. I will not talk about which is better, IPS or OLED, and what technology should be in smartphones. The advantage of OLED is a deep black color, the ability to use Always-On widgets, and the technology also allows you to place a fingerprint scanner under the screen. On the IPS LCD side, there is no flicker at reduced brightness.
I will share with you the results of my tests. The manufacturer claims a peak brightness of 650 nits and 500 nits in manual mode. All without cheating. DataSpyder4 showed 510 nits in manual mode and 635 nits in automatic mode. And these are the values ​​that allow you to comfortably work with your smartphone even in the sun
And also take a look at the screenshots below. A smartphone has many screen settings. Here everyone can choose something for themselves. By the way, in addition to the traditional reduction of the blue color, the smartphone has a reading mode that changes the white background to a paper texture. They say, they say, it is easier for the eyes. I do not know. Perhaps the only thing that upset me was the lack of a mode when the smartphone screen turns black and white. For my taste, this is the best mode for the evening. I regularly use it on my Samsung, but I also have to turn it off regularly, because Netflix and KinoPoisk think that I want to record the screen, protection turns on and the image disappears.
This is a screenshot where the white is replaced with a paper texture.
The smartphone has a 144 Hz screen. By the way, the settings suggest choosing 90 or 60 Hz. But there is also Smart AdaptiveSync Display technology. This is an algorithm that automatically sets the best frequency for the content on the screen. For example, if you scroll through the menu, then 144 Hz is appropriate, but when watching a video or playing a game, 60 FPS is more suitable. When viewing photos, even more so, you can set 30 Hz. A side benefit of such a solution is a reduction in energy consumption.
You should not think that this is a unique solution, as all manufacturers do. By the way, I remember one of our authors came to me and asked a question, they say, how is your battery life in such and such a smartphone, I do a video test, but the operating time is the same, that the screen is 90 Hz, which, as usual, is 60 Hz …
The smartphone also has MEMC technology. This is a technology that, using algorithms, compensates for the low frame rate of content, trying to keep it up to 60 frames per second. If you want to understand what is at stake, then just on your smartphone in the camera application, set the recording in 60 fps format and look at the screen. You will immediately notice the increased smoothness. I noticed that there are many who do not like this technology. I will disappoint you, for some reason the system does not have a switch to remove MEMC. Perhaps they will add it in future firmwares, as this is a little strange. Xiaomi Mi 10T Pro is not the first smartphone with this feature, and I remember that you could always turn it off.
As a conclusion, readers of the review should make two main thoughts. The smartphone has a good screen, and in order to understand how good it is for you personally (and how important this criterion is to you in general), you should look at the device live. My photos on your screen won't tell the truth. I really liked the screen.
Battery life
First of all, I will immediately give advice. Go to mobile settings and turn off 5G. There is no 5G in Russia, so there is no need for the smartphone to be distracted by searching for such networks.
The smartphone relies on 33 W charging, which charges the smartphone in exactly 1 hour. In half an hour from 4%, the smartphone will charge up to 63%. Xiaomi has mastered the trick, when even hundredths of a percent are displayed during fast charging, thanks to this solution it seems that the smartphone is charging before our eyes.
The smartphone has many settings to save energy. The only thing missing is the ability to turn off fast charging. In general, not a big problem, as you can simply take a lower power adapter.
In terms of battery life, the smartphone is very good. With standard use, you will charge it once every couple of days.
The smartphone passed standard tests with flying colors (especially for IPS LCD screens with high brightness):
Video playback (airplane mode, maximum manual brightness) – almost 15 hours
Refreshing the page in the browser (airplane mode, Wi-Fi 5 GHz, maximum manual brightness) – just over 15 hours
Fortnite 3D Game (Max Manual Brightness, 5GHz Wi-Fi, Mobile Network Active) – 5 Hours
PCMark Battery Test (Max Brightness, Mobile Network, 5GHz Wi-Fi) – 8 hours 9 minutes.
Please note that the smartphone itself determines the hertz of the screen, and also that IPS LCD is not very energy efficient at high brightness. In the case of the game test, the increased discharge is also due to the frequency of 144 Hz. If you set the standard 60 Hz, then the smartphone can easily last about 8 hours, and if you turn up the brightness even more, then it will be absolutely wonderful. Believe me, playing at a brightness of 500 nits is an unpleasant pleasure: it burns out your eyes. The most adequate test is Pcmark, as it simulates the daily load on a smartphone (browser, video, documents, graphics processing).
Performance
Frankly, it's even boring to talk about performance. Here is the top-end Snapdragon 865 chipset, 8 GB LPDDR5 memory, UFS 3.1 drive. Well, what kind of performance can there be? This is a rhetorical question.
The performance of the smartphone is in complete order. It can handle absolutely everything imaginable, including Fortnite, which weighs as much as 10 GB.
The smartphone has excellent memory speeds. Pay particular attention to the read speed of the drive.
Of course, everything is fine in synthetic tests. The smartphone passed stress tests well, showing a high level of reliability.
Communication capabilities
In terms of communication capabilities, the smartphone is in complete order – and additional microphones for noise cancellation, and NFC, and Wi-Fi 6 with 2 × 2 MIMO, and 8 × 8 Sounding for MU-MIMO, and even GPS: L1 + L5 and Galileo: E1 + E5a (dual band, i.e. super accurate).
5G is, but not about our honor!
There is no 3.5 mm jack, but the adapter is included
A nice bonus is VoLTE. Are there any downsides? Yes! For some reason, the smartphone does not have VoWiFi. I sincerely love this feature, because on MTS it allows you to call from anywhere in the world via Wi-Fi, spending minutes from the package. It sounds ridiculous in the era of coronavirus, but for me this is perhaps almost the main reason why I am on MTS. If they take away the option or make it paid, I'll leave right away! The lack of an option is sad, but, it seems, there are recipes for Mi 10 Pro on the network, how to activate, however, you need a root. Maybe they will activate the option with the update, since this is an unprofitable story and there is such an option even in Redmi Note smartphones.
There was a recording of phone calls. I know that many of you are asking what the dialer app and other apps look like. I did a great review of the MIUI 12 shell. The link is below, you can see everything there.
The smartphone also has an infrared port. Branded application Mi Remote or any other, and you can control the equipment.
Shell MIUI 12
I love everything that Xiaomi does. Upset only the presence of advertising and an abundance of notifications. And so I set up Mi 10T Pro and I realize that something is wrong. Some unusual impressions. At first I could not even figure it out, and then I realized that there are absolutely no ads in the shell. Everything is turned off by default, no need to waste time cleaning. And the smartphone itself is unusually silent, and does not overwhelm with offers to try to install certain applications and played. The smartphone experience is changing dramatically. Just a different machine! Believe it or not, the Mi 10T Pro has a cleaner system than Samsung.
To those who say that it should be so, I will answer: look at other manufacturers. Xiaomi's act deserves, if not a medal, then a certificate of honor for sure!
Camera
A powerful triumvirate of cameras was installed in the smartphone:
108 MP, f / 1.7, 26mm (wide), 1 / 1.33 ″, 0.8μm, PDAF, OIS
13 MP, f / 2.4, 123 ° (ultra wide angle), 1.12μm
5 MP, f / 2.4, (macro), autofocus
108 MP module from Samsung. On the one hand, I'm glad because the module is good. On the other – here:
It's worth giving credit to the design of the cameras though. In my opinion, it turned out very cool! Well, it's good that the edges of the photo module were rounded, so it doesn't cling to clothes, and I wore a smartphone without a cover. For an antibacterial cover, of course, is good, but it is a sin to hide such beauty.
The Camera application has a standard Xiaomi interface. Shooting is available in 8K and 108 MP, but these options are moved to separate settings. In general, and rightly so, since you are unlikely to regularly shoot at such a huge resolution. There is little benefit from this.
The slogan of the smartphone is unleash your creativity, that is, give free rein to your creativity. And this is just about the camera, since, in addition to traditional photo modes, there are many improvements: simultaneous photo and video shooting on the main and front cameras, more pre-installed programs for shooting at long exposure (like, a new program for shooting the starry sky – unfortunately , so far without examples due to the weather), shooting video clips and vlogs, superimposing music, effects, this format is great for Instagram stories.
However, most of these functions are in any MIUI 12 shell, but the photos are really very good quality. A combination of photomodules and lenses works here. For example, when shooting with a maximum zoom of 30x, the screen is a mess, and then you look at the photo, and everything is fine.
I'll make a reservation right away that if the photos seem gloomy to you and you say that you had to shoot during the day, then I will answer that I shot at 13-14 noon. It's just the kind of weather in Moscow, when it's not clear whether it's day or night.
108 MP mode is hidden in a separate menu. And this is done correctly, since the photos are 35 MB in size and there is no benefit from them, except for high detail.
By default, the smartphone offers to shoot at 0.6x – 1x – 2x. However, you can scale up to 30x. Such a regime is rather needed if you want to consider something.
For my taste, it's better not to get out in 5x. Lovers of writing about crops, take it easy, people use the zoom.
The smartphone has an excellent all-round camera for any business.
And the smartphone also shoots well in the dark. The main thing is to remember to use the night mode. Below are two photos for example. One is simple, the other with "Night mode".
More examples of night photography.
A few examples of taking selfies and portraits with the main camera. The blur level can be selected in the settings. In the examples below: no blur, medium blur, maximum blur.
Examples of shooting with the front camera, which also has a portrait mode.
Conclusion and competitors
Perhaps this is one of the best smartphones from Xiaomi for 2020. Everything went well here – design, characteristics, price. When Xiaomi showed Mi 10 Pro in the spring with a price of under 80 thousand, I wanted to whistle in surprise, the price was too loud. There are no questions regarding the price of the Mi 10T Pro.
It turned out to be an excellent smartphone for those who want flagship hardware and quality, but are not ready to overpay and are ready to survive the absence of, relatively speaking, wireless charging.
And finally, about the competitors.
First, you should look at the Mi 10T. The main difference is the camera and memory. Not 108 MP, but 64 MP. All the same, all the photos will end up on Instagram, right? So, maybe save some money? But the fact that the Mi 10T will only come with 128 GB of memory is slightly upsetting.
I guess one of the main competitors is the OnePlus 8 or 8 Pro and 8T. Smartphones are similar in specifications, and OnePlus will appeal to those who want a curved AMOLED screen and IP68 protection, but the cameras in the smartphone are 48 MP, 8 MP and 5 MP.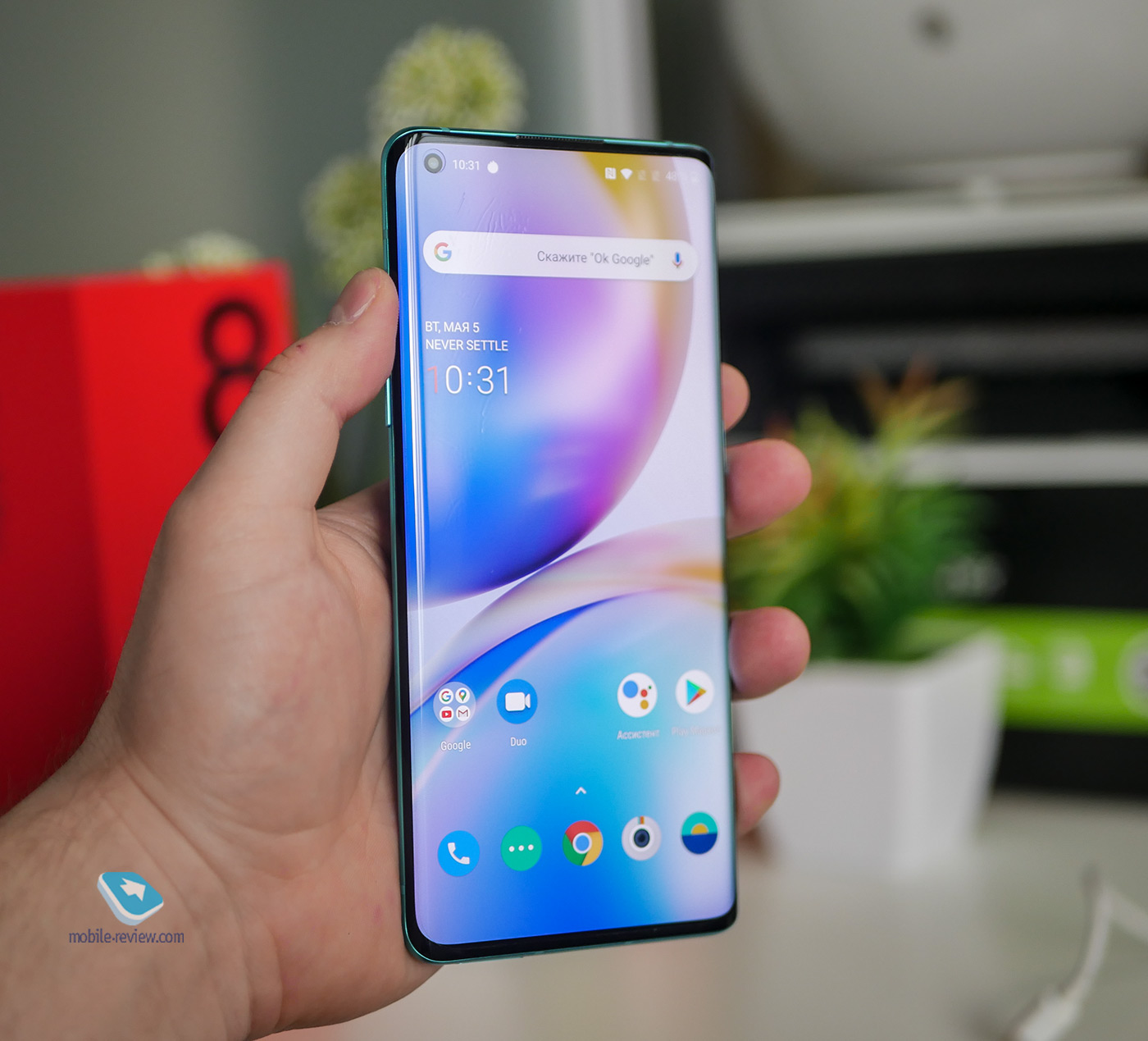 Another bright competitor is the Samsung Galaxy S20 FE. The price for both devices is similar. The Galaxy S20 FE does everything you like – Exynos 990, plastic body and Corning Gorilla Glass 3 on the front, Li-Ion 4500 mAh battery, 12 MP + 12 MP + 8 MP cameras. And also IP68 protection and Super AMOLED screen.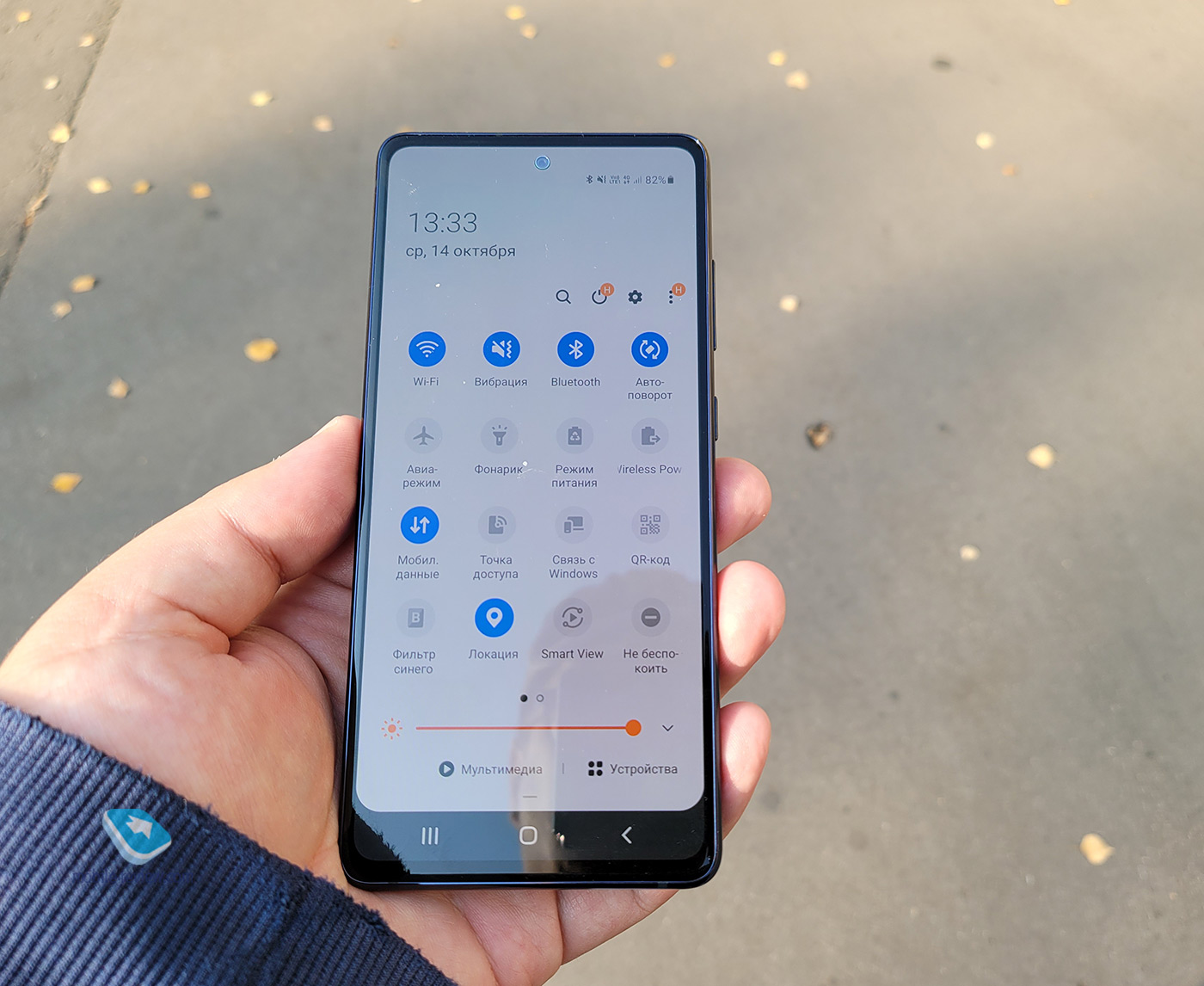 Share: 





we are in social networks:
Anything to add ?! Write … eldar@mobile-review.com