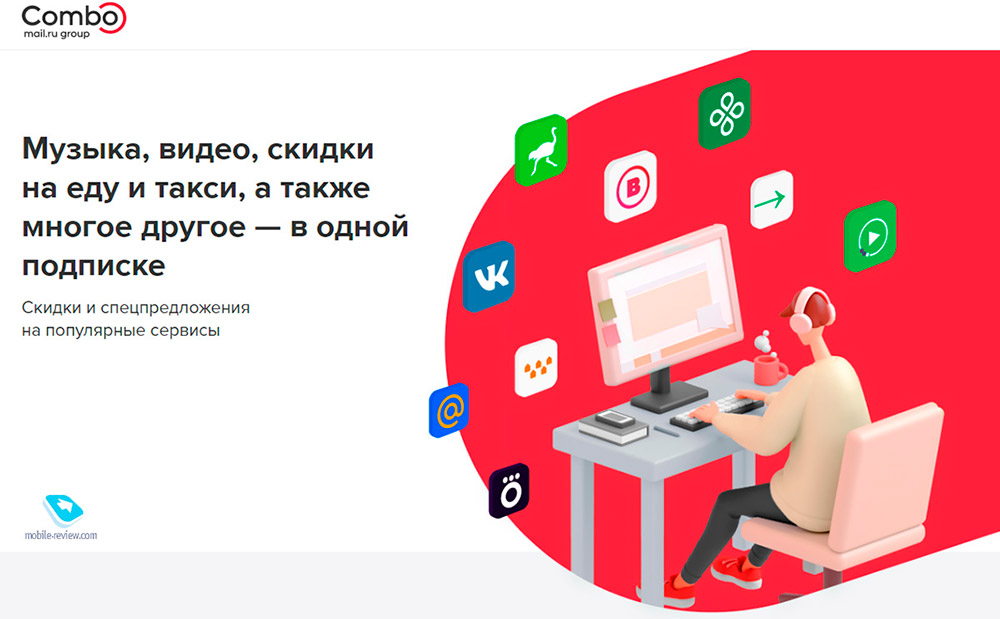 Head off shoulders: "SberConf 2020" as a failure
The failure of Sberbank as Sberbank is becoming increasingly evident. Dislikes on YouTube significantly exceed the positive ratings of the conference. On Thursday last week, the news arrived that senior vice president Viktor Shkipin, who headed the marketing and communications department, paid for the ridiculous presentation and mediocre products, however, explaining his dismissal by the completion of large projects, after which it was time to "switch". Yeah, of course, on April 6 the news that they had appointed him, and now he said that they had been in Sberbank for a month after a year, and left, for he was tired of personal projects.
Interestingly, numerous advertising campaigns are in full swing, for example, on the streets you can meet couriers delivering goods and simultaneously advertising the SberDelivery service. These are the guys caught in the subway crossing. All three have screens attached to the back of their backpacks.
I wanted to visit a new office on Tsvetnoy Boulevard, but it didn't work the first time. It turns out that the innovative branch closes at 19:30. Well, probably it should be. I looked through the window.
The "lame" presentation was discussed in a separate article. It's time to take apart the subscription service by comparing it to the competition.
Which subscription should you choose?
With the arrival of Sber, which is now not just a bank, but a high-tech platform for great things, three main subscription services have appeared on the market. And, probably, the question may arise, what to use and what is more profitable. Let's make a comparison.
To begin with, I would like to note that I do not know where Yandex and Mail got this, but both companies are so diligent in hiding the prices for their subscriptions that even an exact search query cannot be found. You can only find out the subscription price from Yandex when you click "Try Free", while from Mail.Ru the price is hidden in the "Questions and Answers" section. And Yandex also has a subscription option for the whole family and for the whole family with Amediateka, and you need to work hard to find prices and generally the availability of such options. If any of the companies reads this: guys, are you serious? 2020 in the yard, what kind of kindergarten? It only causes irritation.
In order not to beat around the bush for a long time, I will immediately distribute the places. The most profitable subscription is Combo from Mail, in second place is the clever but useful Yandex.Plus subscription, the most ill-conceived and dull option is SberPrime, which can only be bought at a promotional price of 999 rubles (because super cheap) in addition to the normal subscription from Mail or Yandex.
Subscription comparison table
 
Yandex. A plus"
"VK Combo Mail.Ru"
"SberPrime"
Price, rub.)
First month for free
Yes
No, but there is a promotion "every second month 1 ruble when paying with a Mir card
Yes
Single user 
199
199
199
Family access
4 people – 299
no
no
Annual subscription
No, but there is "Plus Multi" with "Amediateka" at a price of 5 rubles.
No
until December 31 – 990 rubles per year, then 1 990 rubles.
Is it possible not to pay?
Yes, if you spend 10 rubles with a Yandex.Plus bank card
No, but there is 1 ruble every second month when paying with a Mir card
No
What is included?
Music
Yandex.Music
Music "VKontakte" and BOOM
"SberSvuk"
Movies and TV shows
"KinoPoisk HD"
Your choice – "Okko" or "MegaFon TV" (in the packages "Optimal", "World Cinema", "Children's" and "Russian serials")
Okko
Cloud
+10 GB to Yandex.Disk, 30% discount on the purchase of additional space
+16 GB to the Mail.Ru Cloud
+15 GB to the cloud service "SberDisk"
Taxi
10% points for trips in Comfort, Comfort + and Ultima classes, 5% in Economy class
10% discount "Citymobil"
10% discount taxi "Vkontakte"
10% discount "Citymobil"
Carsharing
5% points for the "Fix" tariff "Yandex.Drive"
50% discount on your next trip and 10% cashback from all subsequent ones to your bonus account in YouDrive car sharing
no
Food
5% points through the Yandex Go application until October 21, 2020 (what then is unclear)
10 orders per month in each category:
10% discount on Food Vkontakte
Additional 10% discount in Delivery Club (even if there is already a special offer for the order)
10 orders per month in each category:
10% discount on Delivery Club orders
Products
5% points from Yandex.Lavka
10% discount at Perekrestok (online / offline)
Free delivery from Sbermarket (SberMarket is a delivery service for products from Auchan, METRO, Azbuka Vkus, Lenta, VkusVill and other retail chains)
Билеты
10% points on tickets from "Afisha" (except for cinema)
no
no
Other
On the 1st of every month, each subscriber receives several Market Bonuses – for a total discount of 1000 ₽.
3 times a month Big Mac for 89 rubles
Smart speaker with Marusya with a 7% discount
15% discount on SberMobile tariffs
Prices
Now let's go through the points. In terms of prices, all subscriptions are dominated by the "dashing" 90s in the sense that it is not clear what is happening and where. So, for some reason, only Yandex has a "family subscription" for several people. Although the fact that the search for prices and subscription options from "Yandex" is a whole quest, I already wrote above. 299 rubles for 4 people is equal to 75 rubles per person per month. An interesting option is "Plus Multi with Amediateka", it turns out pretty well – 5 rubles per year, or 299 rubles per month for 442 people, that is, 4 rubles per person. Considering that friends can also be "family", it is a very simple and useful option.
In fact, it turns out that the most favorable prices are from Mail.Ru, if you get yourself a Mir card, then every second month it will cost 1 ruble, and the subscription price will be only 100 rubles per month, which is super cool. Many banks offer to issue the Mir card free of charge. In my bank, the virtual Mir card could be issued for free in the application. In other banks, I suppose, the same.
Until the end of 2020, Sber has the option of a promotional subscription at a price of 990 rubles per year, or 82.5 rubles per month. Subsequently, the subscription price is 1 rubles, or 990 rubles per month, which is cheaper than the competitors. Sberbank also has no family subscriptions.
Separately, it should be noted that only Yandex has an option that allows you to receive a subscription conditionally free of charge, spending 10 rubles on a branded bank card. It is interesting that Sberbank has no such option. Although, the question is, who is our bank here?
Music
All three subscriptions offer music services – Yandex.Music, Boom or Vkontakte Music and SberSvuk.
In Russia, music services are quite developed. How to use, everyone decides for himself. The musical base is almost the same for everyone, preferences only for the elaboration of the interface and design. Yandex has the best music selection algorithm, the Boom application will appeal to those who have collected a large selection of music on VKontakte.
Recently I have been using MTS Music (based on Yandex.Music) and Spotify. Out of curiosity, I staged SberSvuk and Boom. I like the latter better, but Sber has a somewhat crude application. There are podcasts, but not all programs are searchable. You see an ad banner on the screen, but it will disappear with a paid subscription.
In general, this item is parity.
Movies and TV shows
On this point, Mail.Ru definitely wins. You can choose from either Okko Light or one of the MegaFon TV packages. You can change, as I understand it, in your personal account every month, that is, first try one thing, then another.
Sber has only Okko Light, and Yandex only Kinopoisk, which, on the one hand, is inferior to Okko and MegaFon TV in terms of content diversity, and on the other hand, is engaged in the production of its own content. It turns out relatively well. Also, do not forget that Yandex has a collaboration with Amediateka at a price of 111 rubles per month per person with a family subscription and payment for a year.
Clouds
Overall, parity. Mail.Ru gives 16 GB, Sberbank – 15 GB. By default, Sberbank has a 15 GB free cloud, so it turns out with a 30 GB subscription. Mail.Ru has a free 8 GB cloud. Yandex provides 10 GB of basic volume, 10 GB by subscription and a 30% discount (99 rubles per month and 990 rubles per year without a discount for 100 GB). One of the advantages of SberDisk is the maximum file size of 10 GB, apparently without platform restrictions. MailRu, for example, has a maximum size of 32 GB, but only on a paid plan, and in a free one 2 GB. Yandex has a maximum file size of 50 GB.
Taxi and car sharing
In these categories, the options from Yandex and Mail.Ru are more interesting, if only for the reason that Sber does not have discounts on car sharing. The most interesting offer is Mail.Ru. 10% discount for YouDrive carsharing, 10% discount for Citymobil and Taxi VK taxis. But YouDrive carsharing is not as widespread as Yandex.Drive. Yandex gives a 5% discount with bonus points for carsharing at the Fix rate and 5% for Economy taxi, 10% for higher classes. 1 point = 1 ruble, like Yandex or Mail.Ru. Recently, I stopped using Yandex car sharing, as it regularly shows inflated prices. Where the conventional "Delimobil" shows me 10 rubles a minute, Yandex gives out 16 rubles without a twinge of conscience.
Sber is just a 10% discount on Citymobil. Modest and boring.
Victory for "Combo" from Mail.Ru
Food and Products
Here the victory for Mail.Ru is unambiguous.
Firstly, Mail.Ru gives a 10% discount for online / offline purchases at Perekrestok from 1 rubles. A widespread network of stores with a good assortment.
Secondly, a total of 20 orders with a 10% discount – "Food Vkontakte" + Delivery Club, while a 10% discount is valid even for promotional offers.
Thirdly, 3 times a month you can buy a Big Mac for 89 rubles at McDonald's. I haven't eaten Big Macs for 100 years and I don't really remember how much they cost (for some reason it seemed to me that they cost that way, but, apparently, 89 rubles is profitable).
Yandex is in second place. He gives a 5% point discount when ordering food through the Yandex.Go application and the same discount for the delivery of products from Yandex.Lavka.
"Sber" simply promises to bring products from a wide range of grocery stores "Auchan", METRO, "Azbuka Vkusa", "Lenta", "VkusVill" and other retail chains for free. And, of course, 10% for 10 Delivery Club orders. This is a subtle point. Mail.Ru promises a discount even on promotional offers, and Sberbank does not mention it separately. Write in the comments as it really is.
Other
Yandex allows you to buy tickets for Afisha (except for movies) with a 10% point discount, and every month subscribers receive a total discount of 1 rubles for purchases on Yandex.Market, that is, for example, 000 rubles per category "Phones", etc.
Mail.Ru offers a 7% discount on smart speaker with voice assistant Marusya. And "Sberbank" – 15% for mobile communications from "SberMobile".
Here the victory is for Sberbank and Yandex.
Conclusion
Let's make a reservation right away that all subscriptions are, pardon the expression, such a lure to force people to use certain services and provoke spending more. They can be useful in certain specific scenarios. And if you got along fine without subscriptions before, then you don't need to adjust.
The most profitable subscription is from Mail.Ru. More discounts in the "Food" category, more favorable price (if with a "World" card), more video options ("Okko" or "Megafon TV"), more discount for car sharing, more taxi options and no class conditions.
In second place is Yandex, which, although in cunning ways is trying to make people spend more, their assortment is wide.
The Sberbank subscription is the most dull and scanty, and this is even at a price of 990 rubles per year. It is easier to issue Mir and pay 100 rubles a month for Mail.Ru. At a price of 1 rubles with the current set of services, the Sberbank subscription will become even more useless. One gets the feeling that in a short time they crammed what they found, completely ignoring other market participants.
The only hope is that Sberbank will develop, at the same time taking control of Yandex, which has begun to use its dominant position by offering unfavorable prices for carsharing and taxis. However, Yandex.Music is excellent, and multi-subscription with Amediateka is very profitable.
Share: 





we are in social networks:
Anything to add ?! Write … eldar@mobile-review.com