Many people today are desperate to buy NVIDIA GeForce RTX 30 series graphics cards. Therefore, some people turn to auctions like eBay to buy cards from a third-party seller. Only in this case it is necessary to beware of fraud.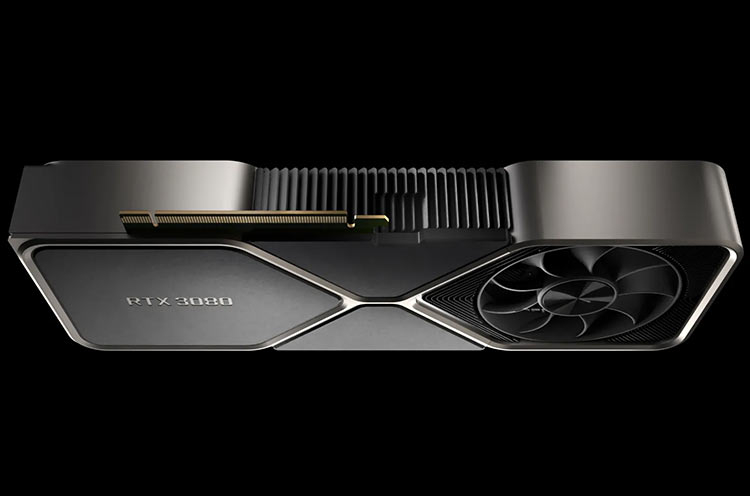 For example, one seller on eBay auctioned the RTX 3080 Founders Edition for $ 590 – a surprisingly low price for a card that should be $ 699. What's the catch? In fact, this auction was selling a plastic model of the graphics accelerator, printed on a 3D printer.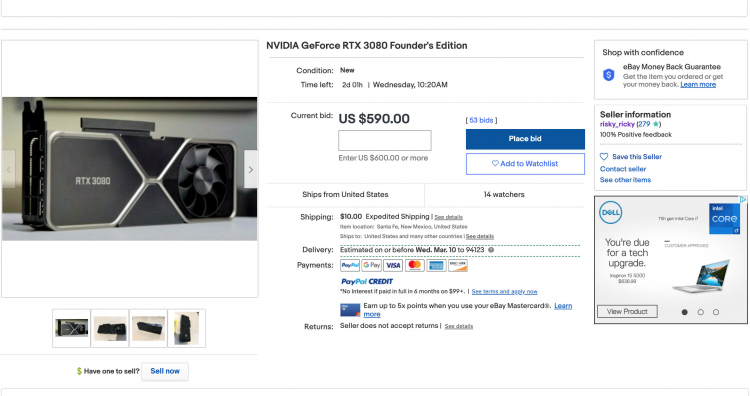 The seller posted an auction offer on eBay with the main image of the seemingly real RTX 3080. The product name also says NVIDIA GeForce RTX 3080 Founder's Edition, but does not mention that it is just a blank copy. Customers can scroll through the description page and see that this is a new 3D printed plastic model of the card. "All sales are final, no refunds or returns", – it says in the same place.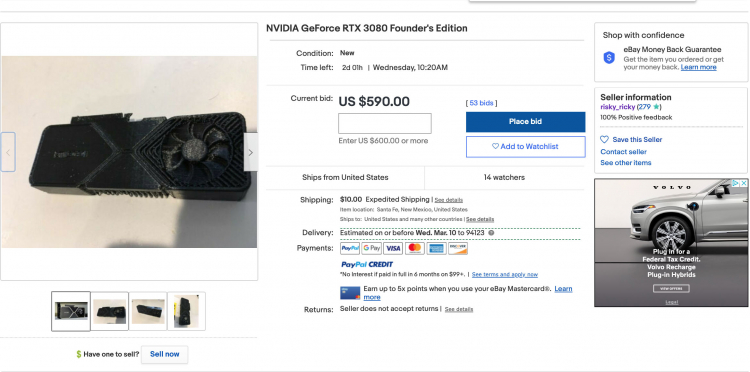 Additional images from the auction show that the product is a cheap and seemingly substandard copy of the GeForce RTX 3080. PCMag wrote to the seller but received no response. So the seller's intentions remain unclear. However, the publication attracted attention because at least one real buyer repeatedly placed bids on the product when it was priced at $ 520.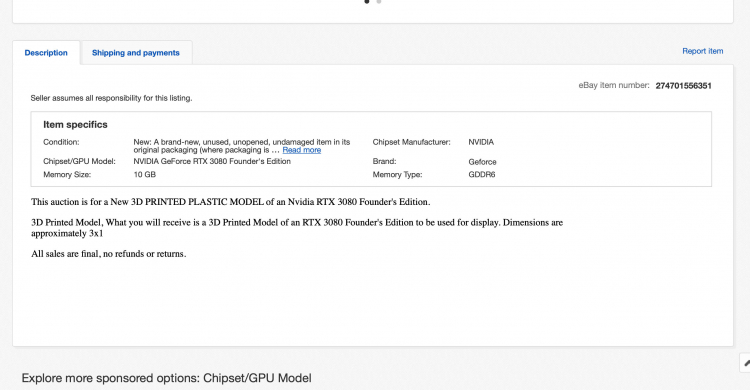 Interestingly, the auction for the printed RTX 3080 started on Sunday at $ 0,99. But it looks like a whole host of fake eBay accounts quickly raised the price to $ 500 in a matter of hours. Perhaps the seller is just trying to troll users. There are many fake RTX 3080 ads on eBay from trolls trying to stop buyers from selling graphics cards.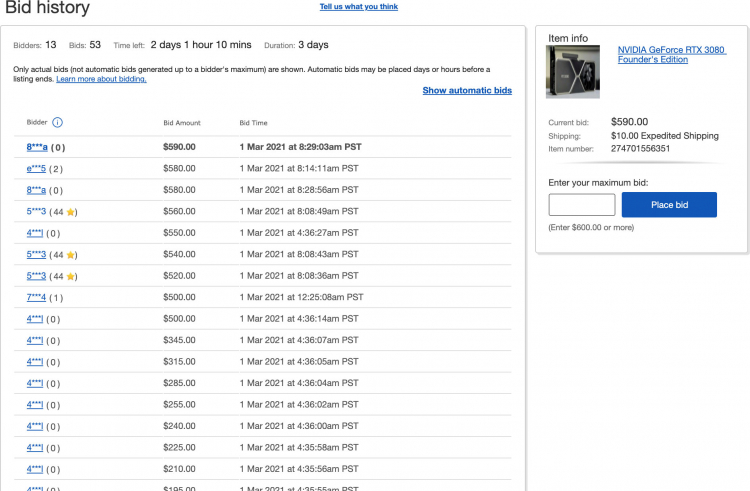 "Dear Buyers, Thank you for disrupting the graphics card market in 2020 and 2021" Wrote one angry PC user who was selling a printed image of the RTX 3080. Unfortunately, shipments of RTX 3000 graphics cards are still low six months after the initial launch. This helped buyers sell up to 50 RTX 000 GPUs on both eBay and StockX at inflated prices. To buy a real RTX 3000 Founders Edition from an eBay seller, you have to pay between $ 3080 and $ 1100 today.
A similar situation was observed with scarce consoles like the PlayStation 5, when for hundreds of dollars you could buy a photo, a box or a photo shoot with a console. By the way, you can also find "interesting offers" on Russian sites. For example, on Avito you can buy … a box from the GeForce RTX 3080 Founders Edition for 1500 rubles: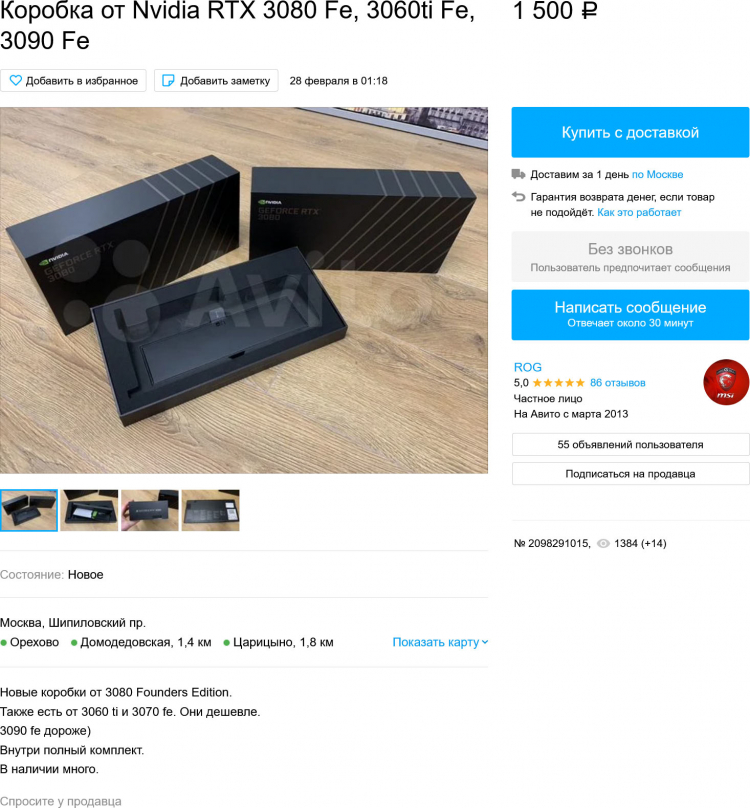 If you notice an error, select it with the mouse and press CTRL + ENTER.