According to network sources, the total revenue of bitcoin miners in February this year was $ 1,36 billion, breaking a record achievement three years ago. Compared to January, miners' income has grown by 21%. This is evidenced by data from the Coin Metrics platform, which were analyzed by CoinDesk.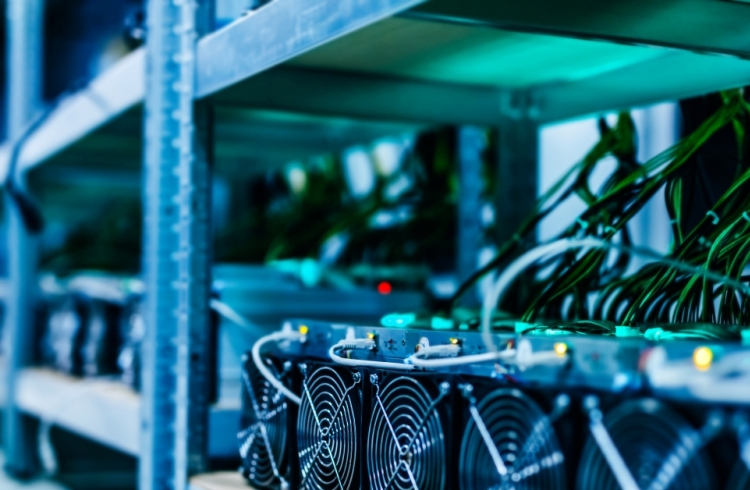 The source notes that 13,7%, equal in monetary terms to $ 186,4 million, of the total revenue in February falls on transaction fees. The remaining $ 1,18 billion was received due to the production of cryptocurrency within the blockchain network, as well as due to the growth in the price of bitcoin, the cost of one unit of which in February for the first time in history exceeded $ 50 thousand.It is worth noting that the cost of bitcoin for some time exceeded $ 58 thousand for unit, after which there was a sharp drop to about $ 43 thousand for one bitcoin. The most popular cryptocurrency currently costs around $ 48 per unit.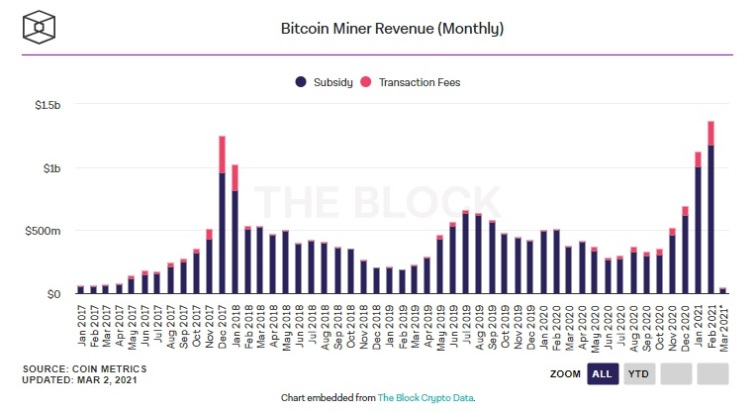 The source notes that in December last year, there was a shortage of equipment for mining cryptocurrency. Against this backdrop, some mining infrastructure providers have announced capacity expansion. One such supplier was Compute North, which intends to invest $ 25 million to expand its staff and increase production capacity. In addition, last month, the Chinese bitcoin mining company Poolin announced the purchase of the hashrate of its rival NovaBlock.
If you notice an error, select it with the mouse and press CTRL + ENTER.