All automakers recognize that the high cost of batteries and the short range they provide are the main constraints on the spread of electric vehicles. Many people now dream of inventing traction batteries of a new type, but Fisker is forced to abandon its ambitions in this area, canceling out the work of several years.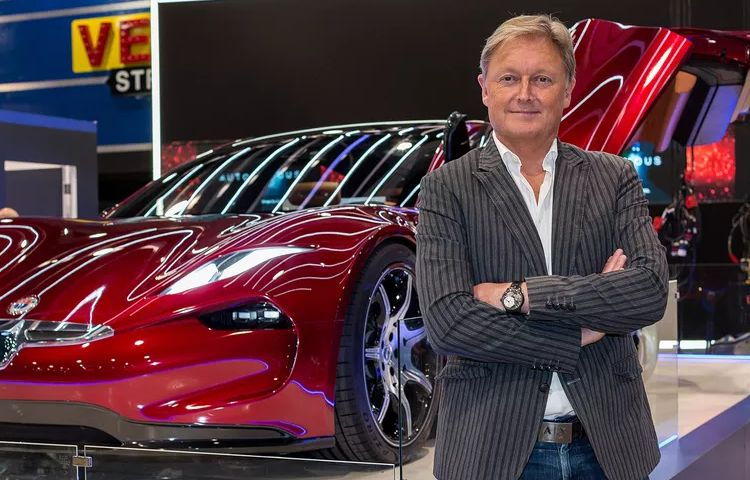 The industry-wide revelations came directly from the company's CEO, Henrik Fisker, in an interview with The Verge, published late last week. Not so long ago, Fisker promised that it was on the verge of creating batteries with solid-state electrolyte, which can replenish the 800 km range in just one minute. Now the head of the company says that the realization of the unattainability of the stated goals came to Fisker specialists around the turn of 2019 and 2020.
Several years have been spent developing a new type of traction battery, but in this area, according to Fisker, the remaining ten percent of the progress may be much heavier than the ninety that has already been passed. The launch of the already developed batteries into mass production would require at least three years of preparation, then the same amount would be spent on testing. Even if someone had invented a new type of battery now, there would still be six years left before they hit the market. Fisker decided to stop developing in this direction, because it realized that it would not be able to materialize them in the foreseeable future. Moreover, the company is not going to return to the topic of batteries with solid-state electrolyte at all. If development continues, they will focus on a different type of battery.
In the history of the development of batteries of this type, there is also a lawsuit from QuantumScape, a company whose development is financially supported by Volkswagen. Having lured a specialist from QuantumScape, Fisker was eventually forced to pay $ 750 in a lawsuit, and the hero of this scandal lost his job, blaming the automaker for this.
Fisker's refusal to develop batteries with solid-state electrolyte does not put an end to the company's future. It recently entered the public stock market, its capitalization is estimated at $ 8 billion. It has agreements with Magna and Foxconn to organize the production of electric vehicles by these partners, and negotiations are underway with Volkswagen on the supply of auto components.
If you notice an error, select it with the mouse and press CTRL + ENTER.