Google has released a software solution Dive Case Connector for connecting special aqua boxes to the Google Camera, designed for underwater photography.
Dive Case Connector assumes the integration of the Google Camera interface to work with the universal smart Kraken Sports KRH04, KRH03, KRH02 and KRH01 aqua boxes. Their feature is the presence of special keys for camera control, as well as the presence of depth and temperature sensors. The smartphone is connected to the aquabox via Bluetooth. As noted by the 9to5Google portal, when the aqua box is connected, the Google Camera interface will also display the indicators from its sensors and the battery level of the accessory.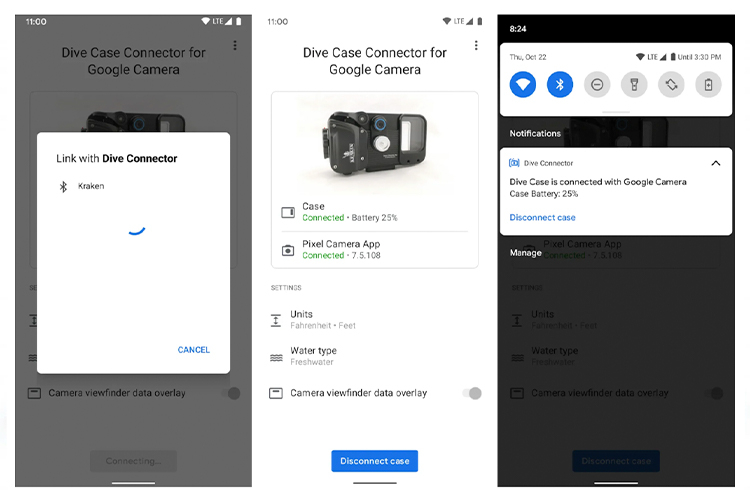 During setup, you can specify the units of measure for depth – meters or feet, and for temperature – Celsius or Fahrenheit. For better performance underwater, you can specify the type of water in which you will swim (fresh or salt). Aquboxes have a physical shutter release button on the side edge, and focus and zoom controls are located on the front panel.
You can find out more about the use of aqua boxes with the Google Camera Dive Case application on the official website of the company.
If you notice an error, select it with the mouse and press CTRL + ENTER.