Intel has published a report "2020-2021 Intel Information Technology (IT) Annual Performance Report": the document examines the work of the IT department of the corporation during a pandemic and economic challenges.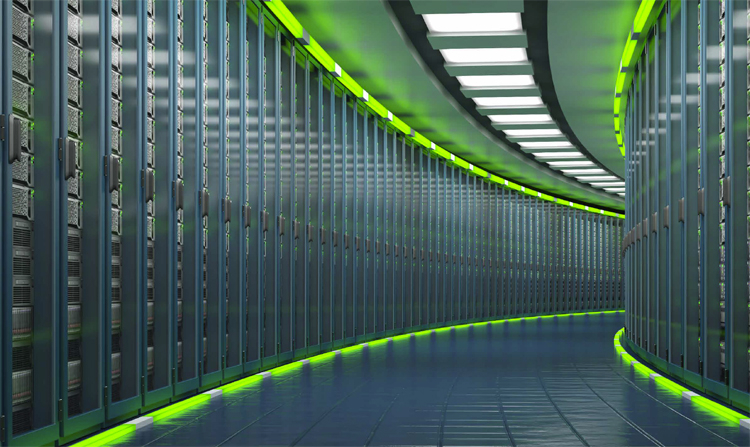 It is noted that the Intel IT team ensured the continuous work of the company, which made it possible to fully satisfy the requests of customers and partners. As Intel transforms into a new company in the era of distributed intelligent computing, its IT department is stepping up its efforts to integrate advanced technology solutions into business processes.
It was the IT department that made Intel work effectively in a challenging epidemiological environment. Thus, a specialized software and hardware platform for technical personnel has been developed, designed for remote monitoring and control of critical production operations.
Intel has deployed augmented reality technologies that provide social distancing and reduce the need for travel. Plus, the use of automation tools is expanding.
Three key areas are identified that will largely determine the future of Intel. These are artificial intelligence (AI), the transformation of 5G networks and the development of autonomous edge computing.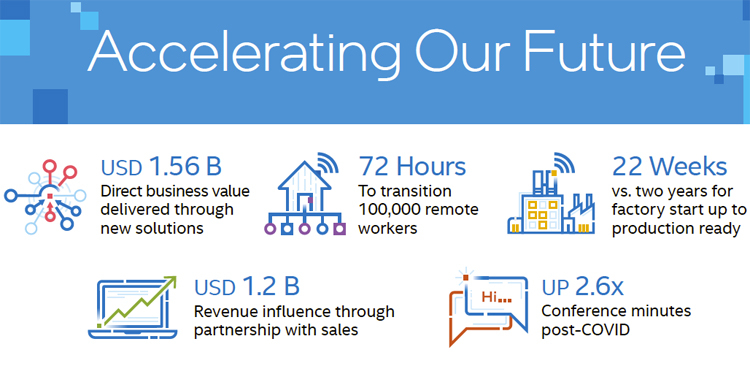 «In 2020, AI algorithms helped produce an additional 3,7 million units. Using advanced analytics to process billions of data items every day allows engineers to accelerate insights from hours to seconds", The report says.
Overall, the IT division helped Intel generate an additional $ 2020 billion in revenue in 1,56. This team is part of the working group that will set the guidelines for the company in 2021 and beyond. 
If you notice an error, select it with the mouse and press CTRL + ENTER.