Rocket Lab, a private US-New Zealand aerospace company, has announced the development of a partially reusable mid-range launch vehicle called the Neutron. The project is positioned as a direct competitor to SpaceX's Falcon 9 rocket.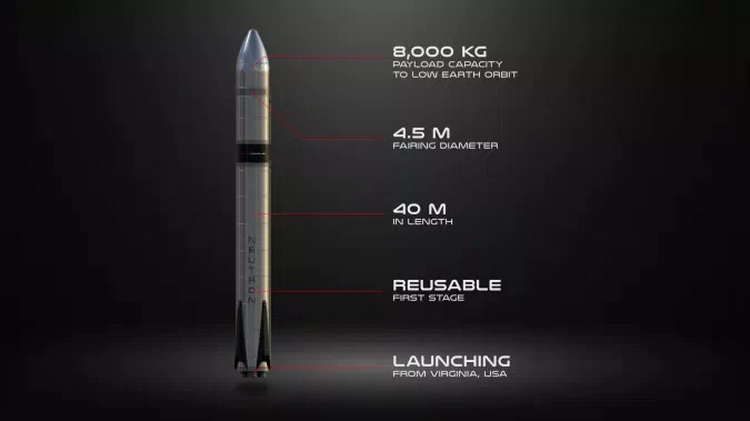 Rocket Lab reports that the Neutron will be a 40-meter, two-stage rocket with a 4,5-meter fairing diameter. The first stage of the rocket will be reusable. Rocket Lab decided to borrow SpaceX's approach from the Falcon 9 and return the booster to the offshore platform after the cargo is withdrawn.
The new launch vehicle will be able to launch a payload weighing up to 8 tons into low-earth orbit, deliver up to 2 tons to the Moon and 1,5 tons to Mars and Venus. In addition, the carrier will be able to deliver manned vehicles to the ISS. The company says Neutron will be designed to meet the exacting requirements of to launch vehicles for launching military satellites.
The developer positions Neutron as an ideal vehicle for deploying satellite mega-constellations. It is said that the rocket will be able to withdraw 98% of all satellites, whose launch is scheduled before 2029. With partial reusability, the new rocket will be able to significantly reduce launch costs by leveraging the legacy, infrastructure and architecture of Electron, Rocket Lab's previous rocket.
The company estimates the development cost of Neutron at $ 200 million. It is planned to prepare the launch vehicle for the first launch by 2024. For Neutron launches, the company will use the Mid-Atlantic Regional Spaceport (MARS) at NASA's Wallops Flight Facility in Virginia. Rocket Lab is currently looking for a site to build a factory where the new launch vehicle will be assembled.
If you notice an error, select it with the mouse and press CTRL + ENTER.