The last two months of last year were characterized by a sharp increase in sales of cars with a new type of power plant: all-electric and hybrid. In just a year, this market grew by 43% to 2,9 million cars, and this year it has a chance to reach the level of 3,9 million cars. Sales are driven mainly by affordable electric vehicles; two Chinese manufacturers are among the top five market leaders.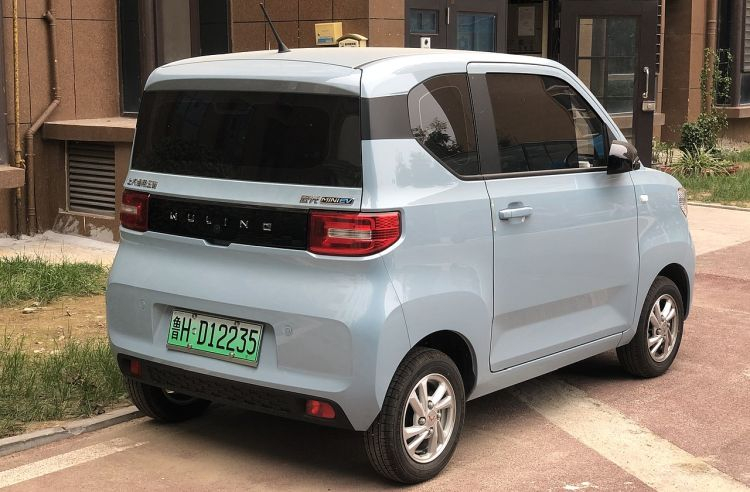 TrendForce experts ranked the five largest electric vehicle manufacturers by sales volume in 2020. Tesla became the leader with 24,5% of the market, the Model 3 became its most successful car in commercial terms. This year, the Model Y crossover, which in China fell under the preferential program and is produced there, may well become the favorite.
Volkswagen managed to gain a foothold in second place with 6,6% of the market, the success of the German auto giant was largely due to the latest model of the ID.3 electric car, although the popularity of the electric e-Golf cannot be denied either. With the ID.4 hitting the market this year, Volkswagen has every chance of strengthening its market position.

In third place in the world ranking (6,4%) is the Chinese company BYD, which not only produces traction batteries itself, but also offers a wide range of electric vehicles on the Chinese market. The phenomenon of popularity of the budget electric car Wuling Hongguang, which allowed this manufacturer to take the fourth place in the world ranking with a share of 6,2%, is explained not only by the attractive price of this vehicle. The Chinese authorities actively promoted its sales in rural areas of the country, which allowed the newcomer to take fourth place in the world just six months after its debut.
Renault closes the top five with a long-liver in the person of the ZOE model and a share of 5,6%. Sales of electric vehicles Nissan Leaf and Hyundai Kona also increased significantly last year, but they still did not reach the indicators of the market leaders. If we consider the segment of plug-in hybrids, then the leaders in terms of sales are still Mercedes-Benz and BMW (each occupies 13%), Volvo is in third place (12%), and Volkswagen (10%) and Audi (6%) close the top five. ), which formally belong to the same auto concern.
Europe and China have been successful in promoting e-mobility through consistent and focused government policies. Demand for electric vehicles is also expected to pick up in the US after Joseph Biden came to power. One of the proposals of the new president involves the transfer to electric traction of the entire fleet of state institutions.
If you notice an error, select it with the mouse and press CTRL + ENTER.