The modding group Mangaclub has released the full version of the first episode of Whispering Hills. The mod completely transforms Fallout 4, making the game similar to Silent Hill. It's available on PC (Nexus Mods and ModDB) and Xbox One.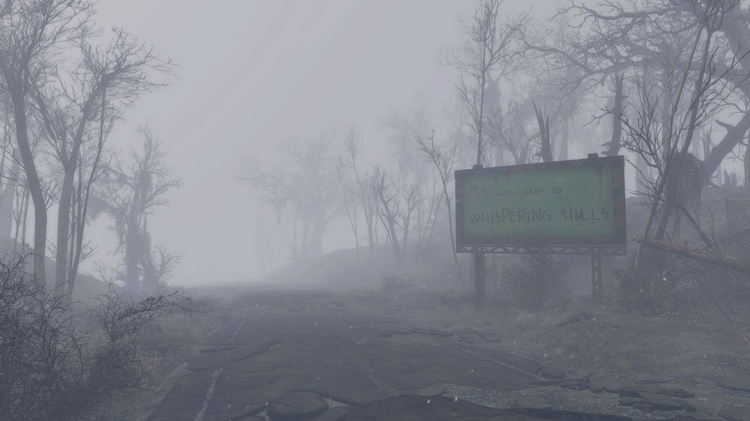 The events of Whispering Hills take place in the city of the same name, the prototype of which is Centralia (Pennsylvania) – this place was inspired by the authors of the 2006 film "Silent Hill". According to the developers, the city map was created using laser scanning.
In the first episode, users can explore a small part of the city, including Midwich Elementary School from the first Silent Hill and a new alternate dimension, and complete a quest chain. The creators replaced all sounds, music and changed the weather system so that the game was always cloudy and foggy (in total, they added ten types of fog). All NPCs are now voiced.
In a nightmarish alternate world, players will encounter familiar monsters, including dogs, nurses, Twin Head Screamers, Robby the Rabbit, Mumblers from the original Silent Hill, Lying Figure from the second part as well as the Pyramid Head, who dwells on his own hellish level. The authors also added opponents not associated with the Konami series, such as Siren Head, reminiscent of Slender Man, Wendigo, a man-eating spirit from Native American mythology, Demogorgon from the television series "Supernatural" (Stranger Things) and the Blind Gnashing (The Eyeless Gnasher), mutated by radiation.
The developers advise installing the mod only with the help of managers like Mod Organizer 2 or Vortex. Whispering Hills is incompatible with any weather-changing mods.
The first version of the mod was published in October 2019. In the next episodes, the developers will recreate the rest of the city.
Enthusiasts continue to create mods for the earlier parts of the series. In January, Fallout: New Vegas released a massive modification of The Frontier, adding a large open world with Portland, vehicles, new weapons, equipment and enemies. Shortly after release, it was removed due to problems with illegal content, which was published by one of the creators, as well as controversial content in the project itself. After that, the authors removed some of the music, sound and illustrations and returned the mod to free access.
If you notice an error, select it with the mouse and press CTRL + ENTER.