The Royal Australian Air Force (RAAF) has successfully completed the first test flight of Boeing's Loyal Wingman unmanned aircraft. It is the first military aircraft designed and manufactured in Australia in over 50 years. Digital design and simulation technologies made it possible to go from design to flight testing of a prototype in just three years.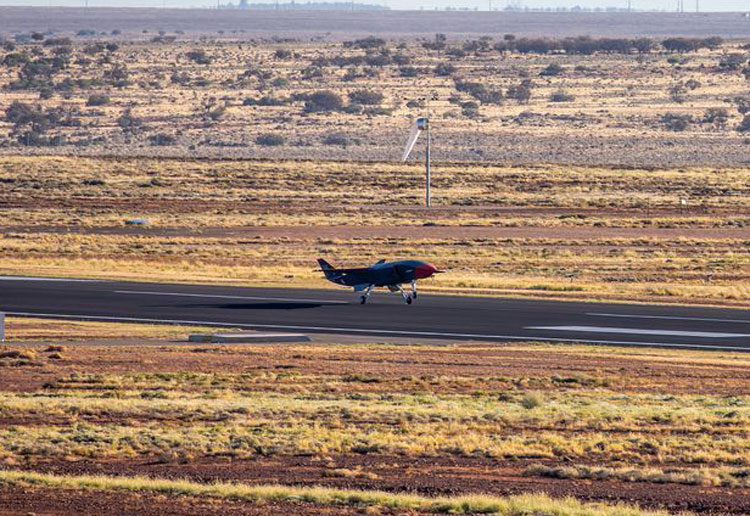 According to Boeing's plans, the unmanned wingman Loyal Wingman will become a universal platform for many of the world's air forces. This device with a length of 11 m with a wingspan of 11,7 m will be able, under the control of artificial intelligence, both alone and in a group, to overcome up to 3,7 thousand km. The first run of the prototype took place four months ago, and the other day the device under the control of the operator made its first test flight.
The adoption of unmanned aerial vehicles such as the Loyal Wingman will reduce irrecoverable losses among military pilots. Drones will replace living pilots in dangerous missions and become assistants in joint operations. To do this, developers will have to develop artificial intelligence systems to the level of group interactions of drones with each other and with manned aircraft. Boeing has made significant headway along this path. It is already conducting tests in a group of small unmanned jet drones with a wingspan of 3,4 meters, and the first group tests of the 11-meter Loyal Wingman are scheduled to take place before the end of this year.
If you notice an error, select it with the mouse and press CTRL + ENTER.