The Okko online cinema introduced the Premiere service, which allows you to attend the premiere screenings of films without leaving your home. Cinema subscribers will be able not only to enjoy new products in the virtual cinema, but also to communicate with the creators of the films in any convenient place.
"Premiere" will provide a unique user experience and create a community of like-minded people who can influence the content. The first online premiere of the service will be the film "Tsoi" with Evgeny Tsyganov, Maryana Spivak and Paulina Andreeva in the lead roles.
On January 21 at 20:00, the director of the film, Alexey Uchitel, together with the leading actress Maryana Spivak, will present a sensational picture to Okko users. And the invited music expert Alexander Anatolyevich will tell about the phenomenon of the "Kino" group.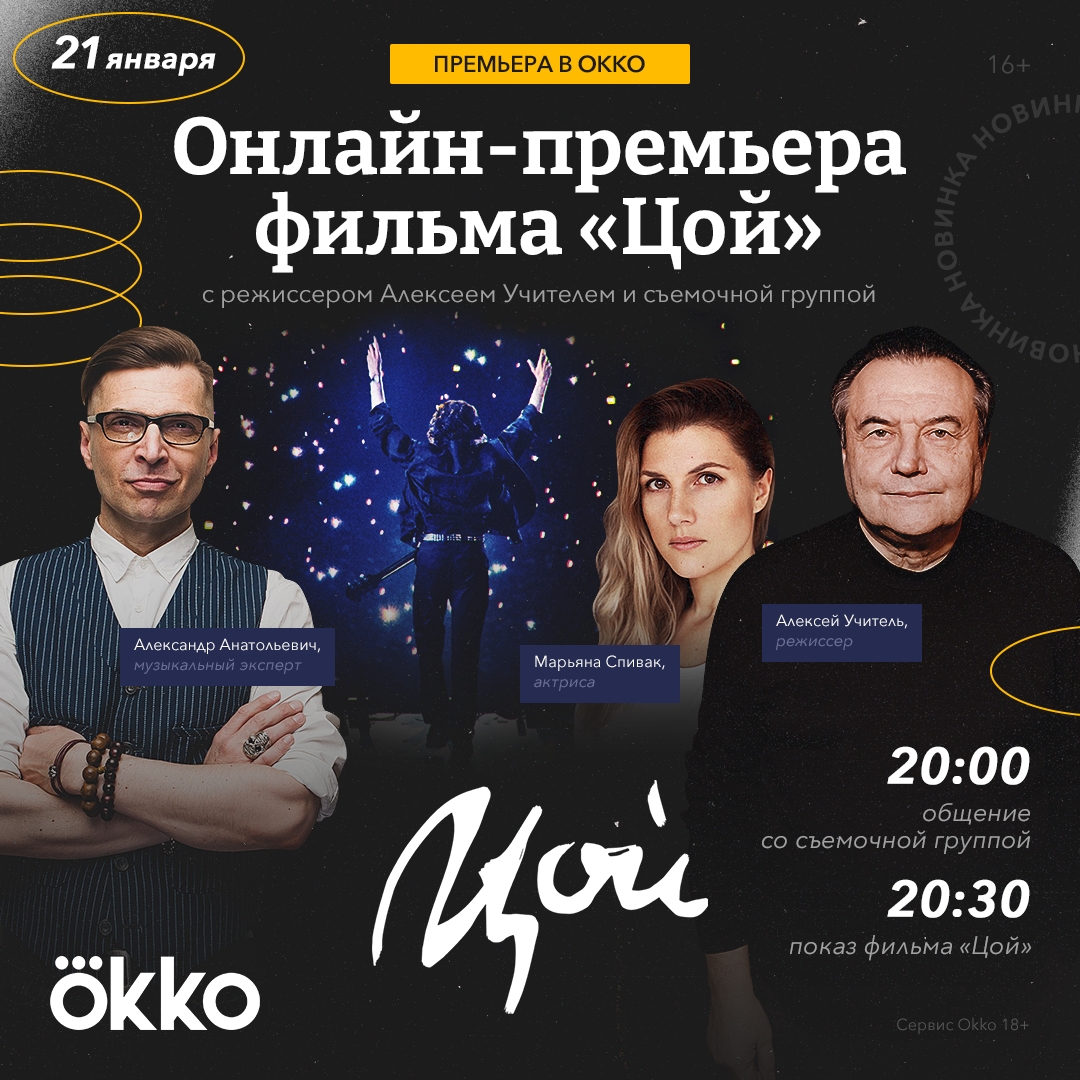 Users with active subscriptions "Light", "Optimum" or "Premium" will be able to become a guest of the online premiere. In addition, on the project page, it will be possible to exchange comments with other viewers and ask questions to the creators.