Viewers dropped the rating for Wonder Woman 1984 on the IMDb portal to 5,5 points. This is the level of the not-so-successful 2011 Green Lantern.
However, the "Green Lantern" has about 266 ratings, while the new "Wonder Woman" has just over 000. In the future, the rating may drop even lower.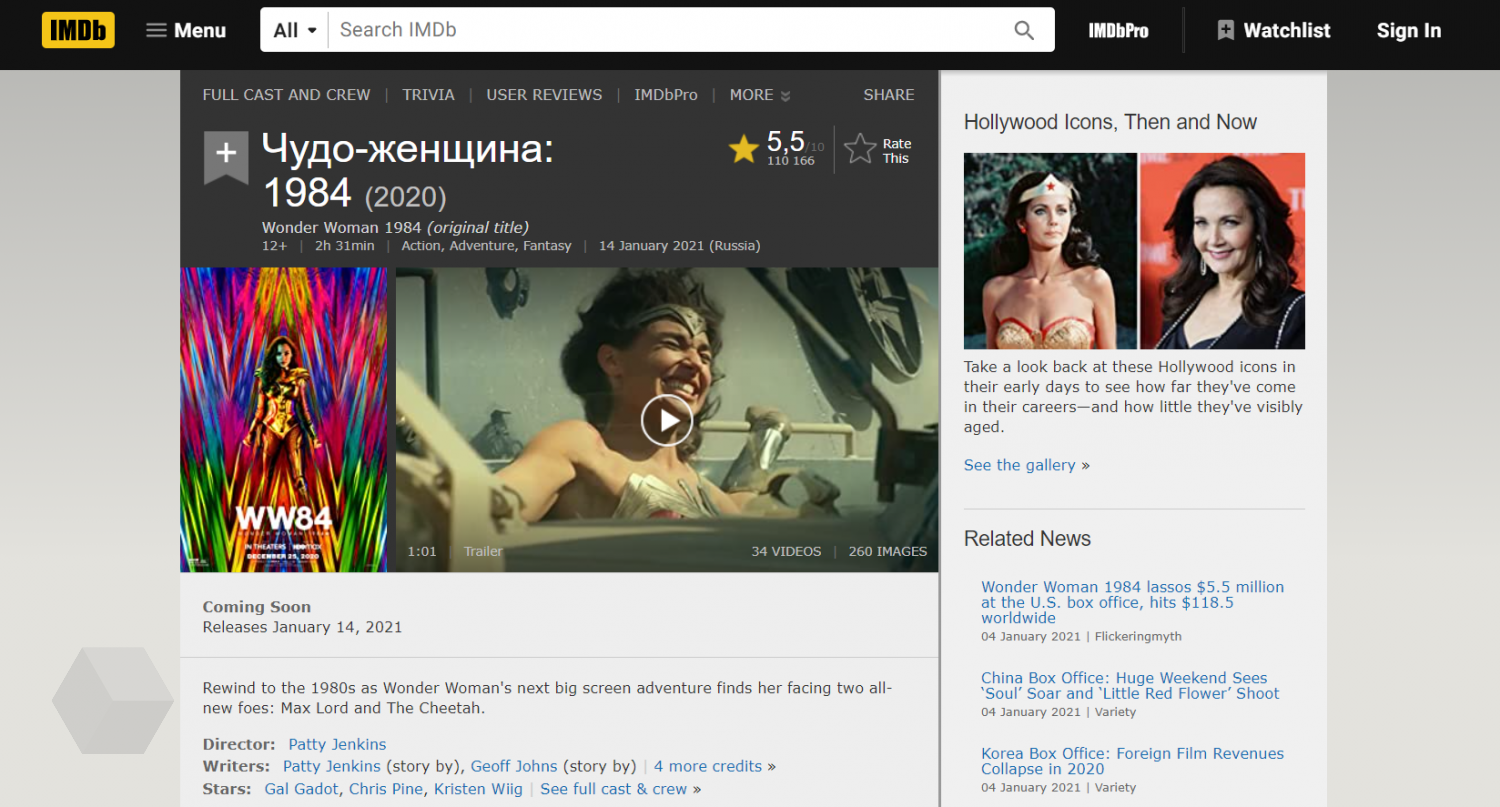 Users call Wonder Woman 1984 one of the most unsuccessful adaptations of DC comics. Since the release (December 25 in the US) of Patty Jenkins' new work, her performance on aggregator sites has been steadily falling down.
In total, "Wonder Woman 1984" managed to raise $ 118,5 million worldwide. In the US, fees fell 67% on the second weekend. In addition, the film performed rather poorly at the box office in China. The film will be released in Russia on January 14th. You can read more about the painting in our review.