Canalys estimates that 3,5 million new passenger vehicles equipped with self-driving systems were sold worldwide in the last quarter of last year.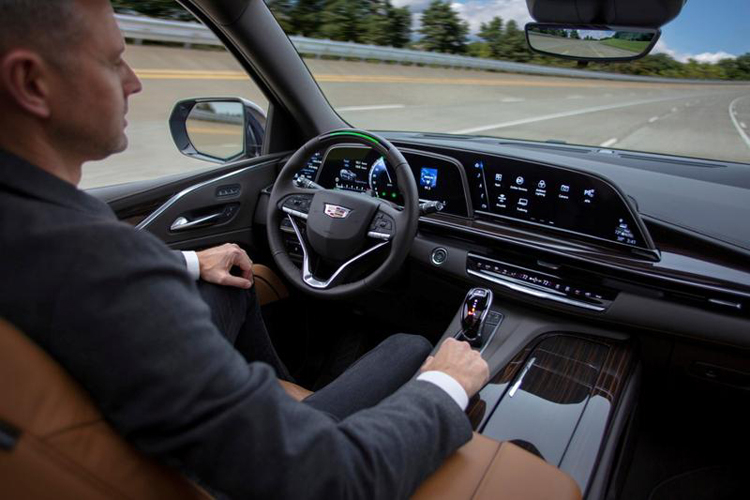 Canalys analysts are reviewing vehicles with level XNUMX autopilot according to the SAE (Society of Automotive Engineers) classification. Such cars can move independently under certain conditions – for example, within their lane while driving on highways. In addition, they are capable of accelerating and decelerating themselves. At the same time, the driver must be constantly involved in the driving process.
It is noted that in the fourth quarter of 2020, sales of new passenger cars with second-level autopilot soared by 91% year on year. Such systems were present in 30% of cars sold in the United States. In Europe, the figure was 19%, that is, almost every fifth new car was equipped with a second level autopilot.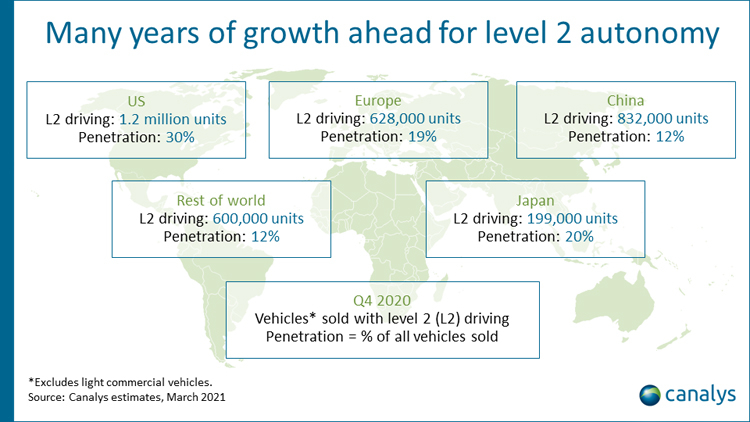 At the end of 2020, in general, shipments of new passenger cars in this category amounted to 11,2 million globally, an increase in comparison with 2019 – approximately 78%.
Analysts also note that now the bulk of cars with second-level autopilot are supplied not by premium brands, but by brands focusing on the mass market. These include Toyota and Honda in particular, followed by Ford and the VW Group. 
If you notice an error, select it with the mouse and press CTRL + ENTER.