In Germany, a project is underway to develop automatic lines for the production of any lithium battery. The lines will be scaled up to the target production volumes, which will reduce Germany's dependence on imported battery supplies. Most importantly, the lines can be programmed to produce batteries in any form factor, including custom designs with complex curvatures, which will change the way we design battery products.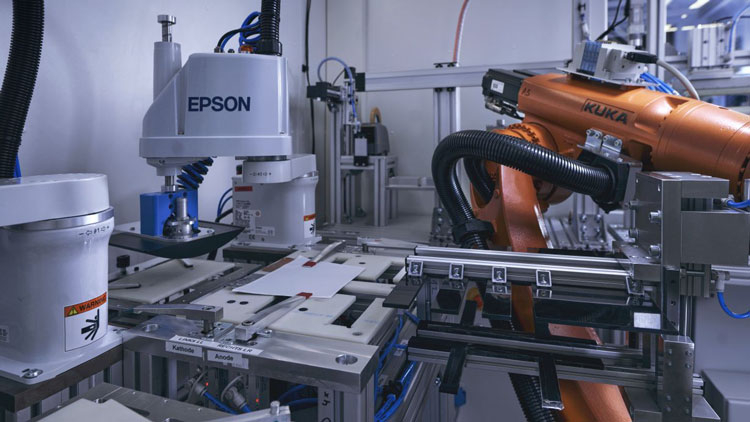 The design of the automatic lines is supervised by the German Karlsruhe Institute of Technology (KIT) together with partners. The money for the work is allocated by the German authorities. So, for the second stage of development – AgiloBat2, which started in January of this year, 14 million euros have been allocated.
The tasks of the institute and other project participants include the creation of an elementary robotic cell that could independently (after appropriate programming) assemble a lithium battery of a given shape or form factor. The operation of such a cell covers the entire production process of the battery from the manufacture of the case to the installation of the electrodes, filling with the active substance, sealing and quality control. The output should be a top quality battery product ready for immediate installation.
For large-scale production, it is enough to install as many automatic production cells as necessary to produce batteries. At the same time, such a modular approach will make it possible to produce unique small-scale battery products at reasonable prices. People will be almost completely excluded from this process. For Germany, the batteries will be assembled by robots.
At the current stage of development, an experimental line for debugging production processes will begin to be built at KIT. In parallel, a digital twin of the line will be created, also for debugging technological processes and for future production management. Testing of modular systems will begin in 2022. Both projects, digital and real, are expected to be completed at the end of 2023.
If you notice an error, select it with the mouse and press CTRL + ENTER.