The construction of Microsoft's new data center in Hollands Kroon, a community in the Dutch province of North Holland, has met with opposition from local residents who have learned that such facilities could cause drinking water shortages. In this regard, the Agriculture and Horticultural Organization (LTO), which represents more than 35 agricultural entrepreneurs, appealed Microsoft's approval.
According to De Telegraaf newspaper, Microsoft and Google-owned data centers in the Agriport A7 business park use 525 m3 drinking water per hour, which is 4,6 million m3 per year, and for the implementation of plans for the construction of five new facilities, another 10 million m3 of water will be required per year. According to De Telegraaf, internal documents from the municipality warn that in extreme weather conditions, there may be a shortage of fresh water.
According to Hortidaily, in response to criticism, Microsoft told EenVandaag TV that it will cool its data centers with rainwater and give the surplus to local greenhouses. Microsoft turned to ECW Energy, a company that has been involved with rainwater for fifteen years. According to Robert Kielstra of ECW Energy, Microsoft only needs about 30% of the total amount of water that it could collect at its Agriport facilities for cooling, and the remainder could be supplied to greenhouses.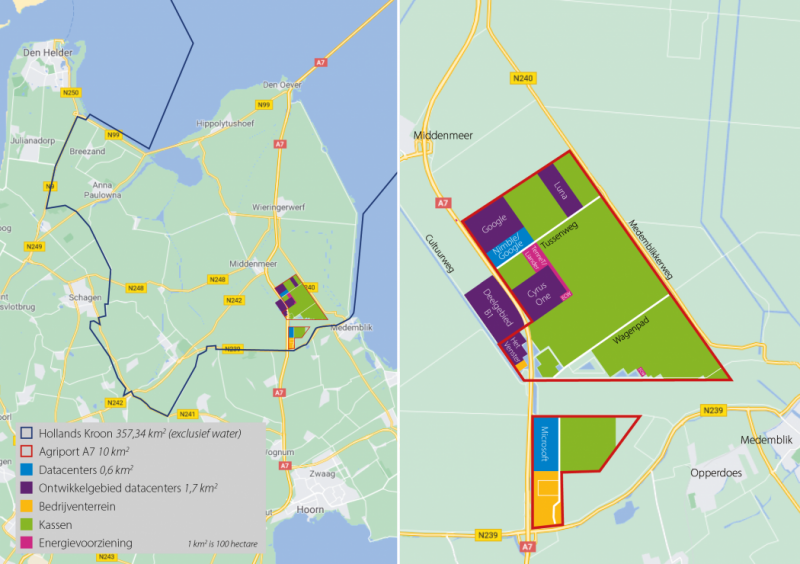 Water in the Netherlands is very cheap, and collecting and supplying rainwater will cost Microsoft much more than its consumption, but the company chose this path to get rid of pressure from the authorities and residents of the region – in connection with the complaint of farmers, Microsoft could potentially face legal proceedings. The company is currently building its second data center in Hollands-Krohn.
When it comes to the environmental friendliness of data centers, they often talk about their energy consumption and the transition to "green" energy sources. However, the consumption of clean water and the diversion or treatment of waste water from the data center is an equally pressing issue. In the US, Microsoft has funded a plant to purify and reuse water at its data centers in Massachusetts, and in Arizona, the corporation is building a new environmentally friendly cloud region. Here, according to plans, by 2030 Microsoft will give more clean water than it consumes.
If you notice an error, select it with the mouse and press CTRL + ENTER. | Can you write better? We are always glad to new authors.
A source: