Apple announced the launch of Self Service Repair in the US as part of the program of the same name, announced last year. U.S. users can now purchase repair manuals, genuine Apple parts, and tools from the Apple Self Service Repair Store . In the future, the program will expand beyond the United States, starting in Europe by the end of 2022.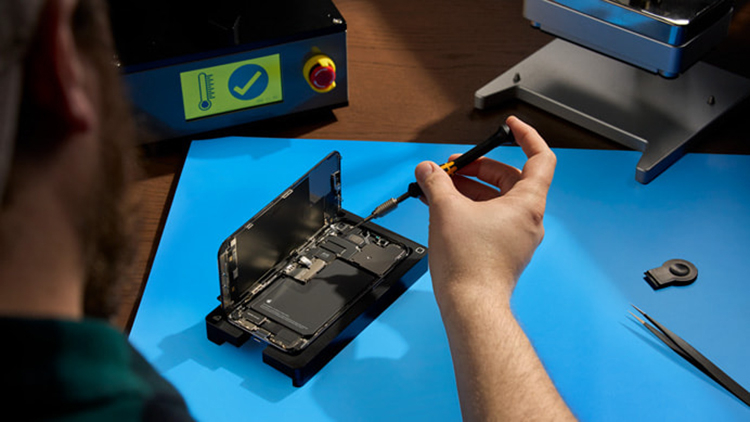 The new online store offers more than 200 parts and tools, allowing customers who are confident in their ability to repair electronic devices to independently troubleshoot iPhone 12 and iPhone 13 smartphones, as well as iPhone SE (3rd generation). Apple will allow itself to replace the display, battery and repair the camera. Later this year, the store will have guides, parts, and tools for repairing Macs with Apple chips.
Customers are advised to first review the device repair manual, which is available at this address , after which they can visit the Apple Self Service Repair Store and order the necessary parts and tools.
Every original device part undergoes rigorous testing to ensure the highest quality, safety, and reliability, according to Apple. The Apple Self Service Repair Store offers the same parts at the same price as the Apple Authorized Repair Provider network. For certain types of repair, a partial refund is provided when the replaced part is returned for further processing.
The tools available at the Apple Self Service Repair Store are the same tools used at Apple Authorized Repair Shops. Apple will offer $49 rental tool kits for those who don't want to buy tools for a one-time repair. In the case of a weekly rental, the kits will be delivered to customers free of charge.
If you notice an error, select it with the mouse and press CTRL + ENTER.