Little by little, Apple is taking over not only the smart watch market, but also the headphone market. After all, let me remind you that AirPods are one of the most popular headphones in the world, and not only among TWS models, but also among wireless headphones in general. And now there are not only AirPods, but also AirPods Pro – the circulation is already being scooped out of stores in bags, it's scary to imagine what will happen by the new year. I'm standing in line at Starbucks on the ground floor of Xiaomi's headquarters in Beijing, watching people have seven AirPods Pro. As Chinese colleagues say, the demand is huge and everyone is trying to buy a noise-canceling model in addition to regular AirPods – there is an open space in offices, and although it is not customary to make noise, ANC helps to get rid of unnecessary sounds, unnecessary information.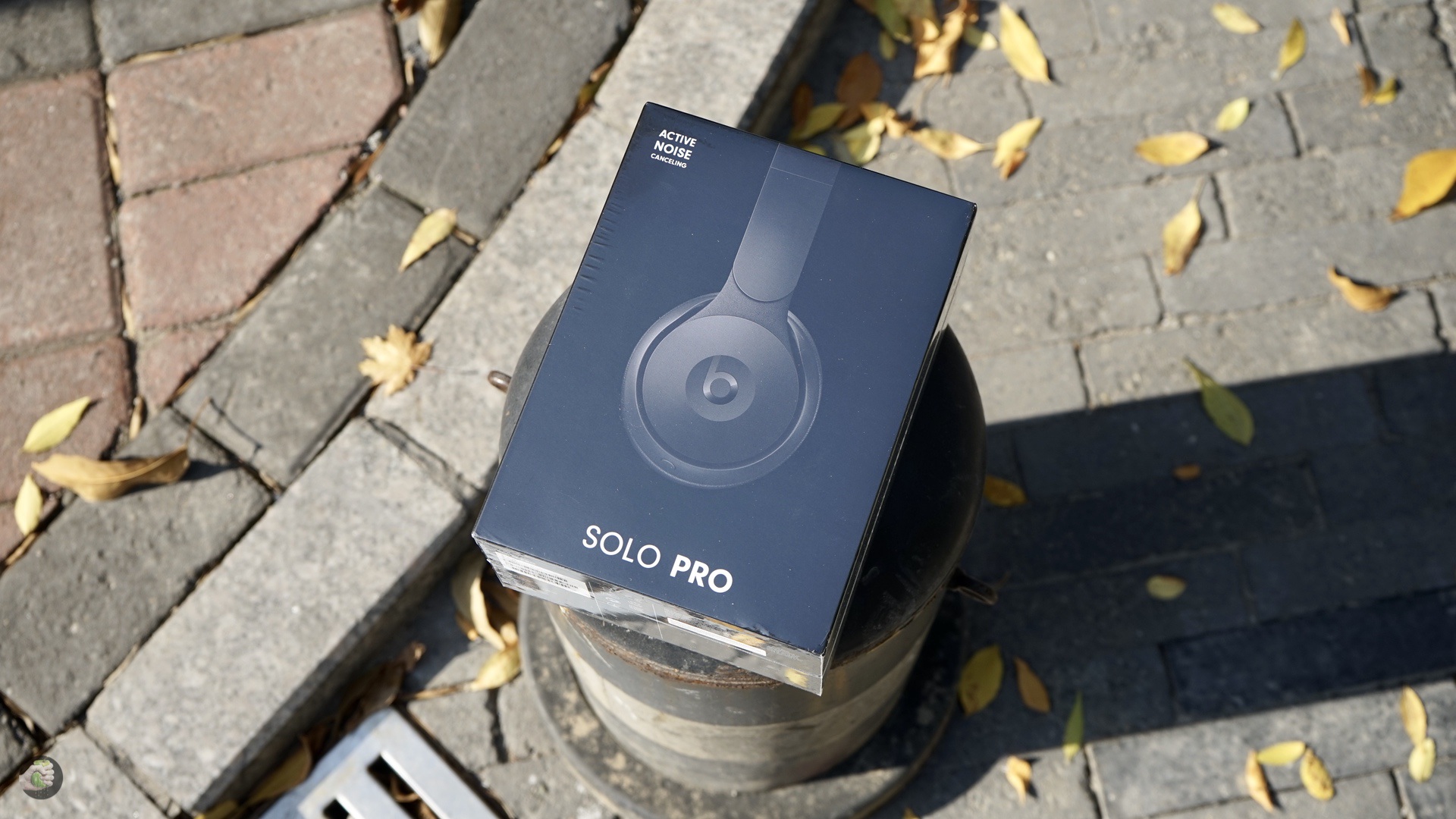 But that's not all. This year is also significant for the Beats. Beats Powerbeats Pro TWS headphones released: Apple chip, excellent sound quality, ideal headphones for sports. Beats Solo Pro are slowly appearing on sale – on-ear headphones with an H1 chip, active noise cancellation and the Transparency mode familiar from AirPods Pro. I guess before the end of the year they will announce Studio Pro, full-size headphones with the same set of features. And then all other manufacturers should at least be very careful about pricing and functions – the competition will be fierce. After all, Apple and Beats headphones are bought not only because of marketing, as some analysts would like to believe. AirPods are the most comfortable headset for most situations, AirPods Pro are awesome to fly with (checked, I'll tell you more about it), and Beats Solo Pro cost like AirPods Pro and will surely become a favorite model for young people and girls all over the world.
Now let's talk about Solo Pro in more detail. Let's fly!
Design
Let me remind you that Beats has Solo (these are overhead small headphones) and there is Studio (full-size model). I personally see Solo more often in girls, especially often in gyms. Clearly, there is no protection against sweat, but, apparently, the girls do not care – the main thing is beautiful colors, and, apparently, the sound is quite satisfied. Seriously, I remember: I saw Solo today at the girl-coach, I saw him last weekend in another club, I saw him on the street.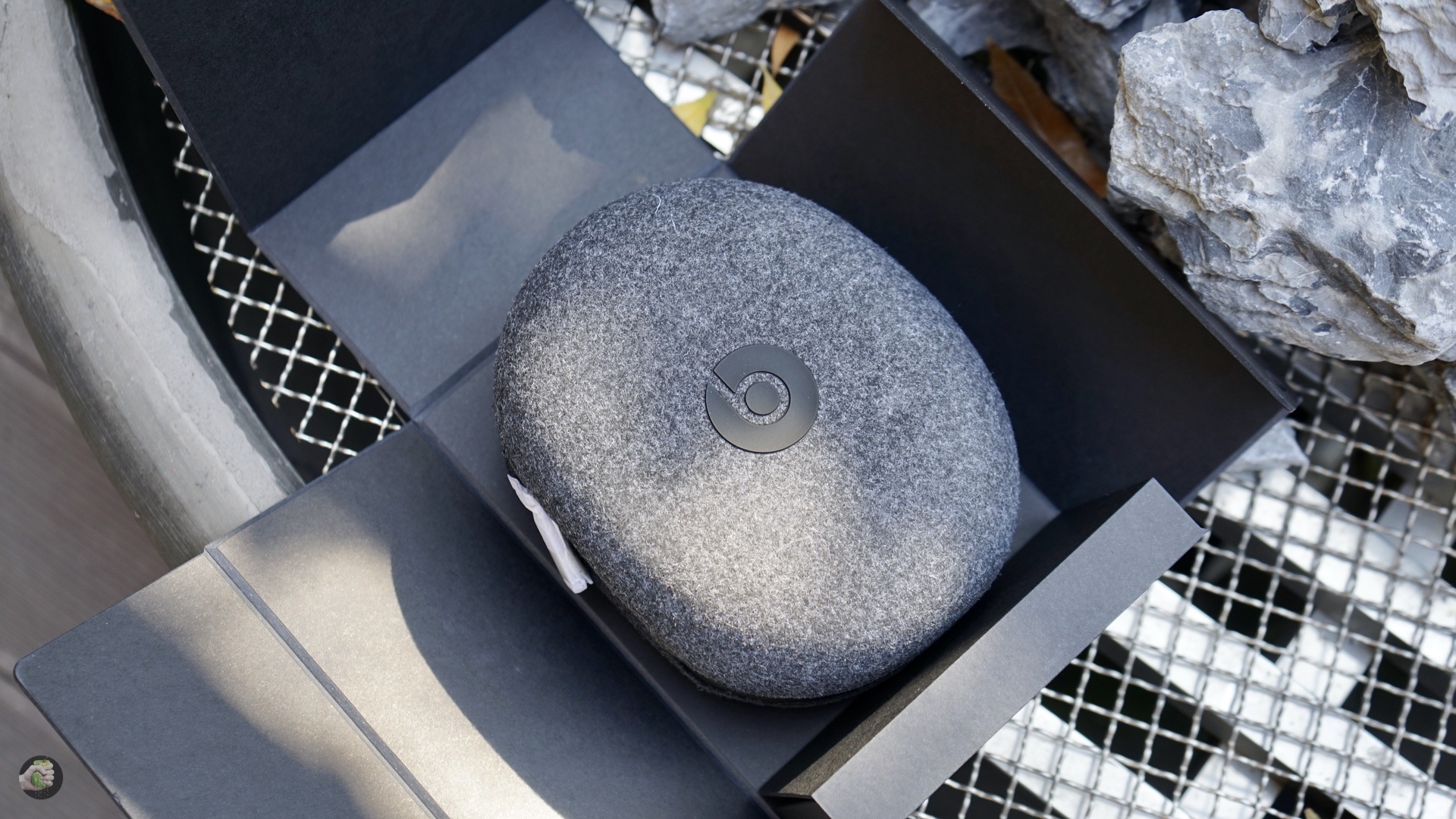 But this does not mean at all that Solo is an exclusively female model. Now there are six colors: red, blue, ivory, gray, blue – but, in addition to such an exotic, there is also a black version, as in the photo in the review. This is what men will definitely buy.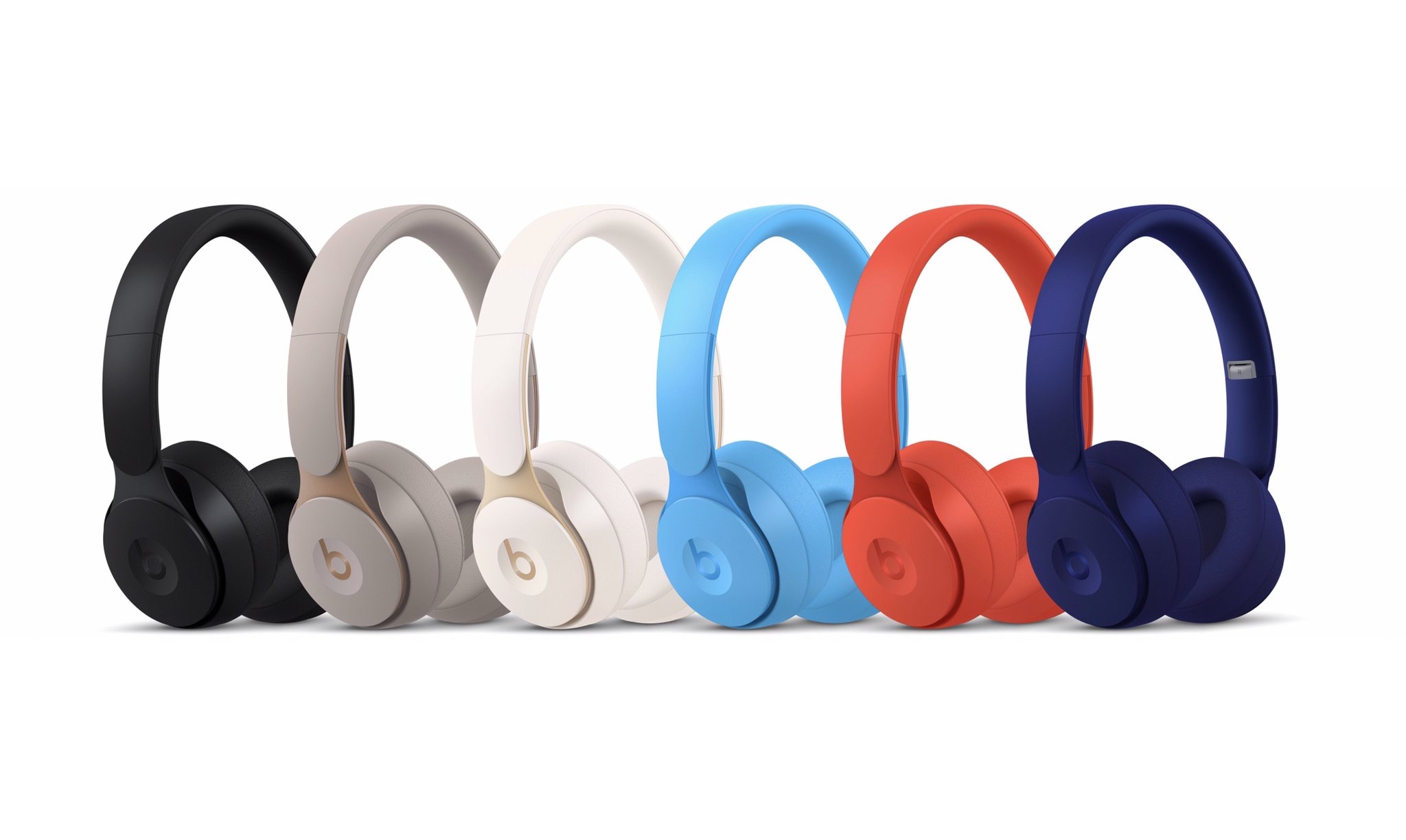 Matte plastic, eco-leather ear pads, thick metal guides. The design, unlike the previous Solo, has been radically redesigned. Nothing creaks here, there is no backlash, the assembly is perceived in a completely different way – we can say that this is a completely different level of quality. And you can also say that the hand of Apple is visible here.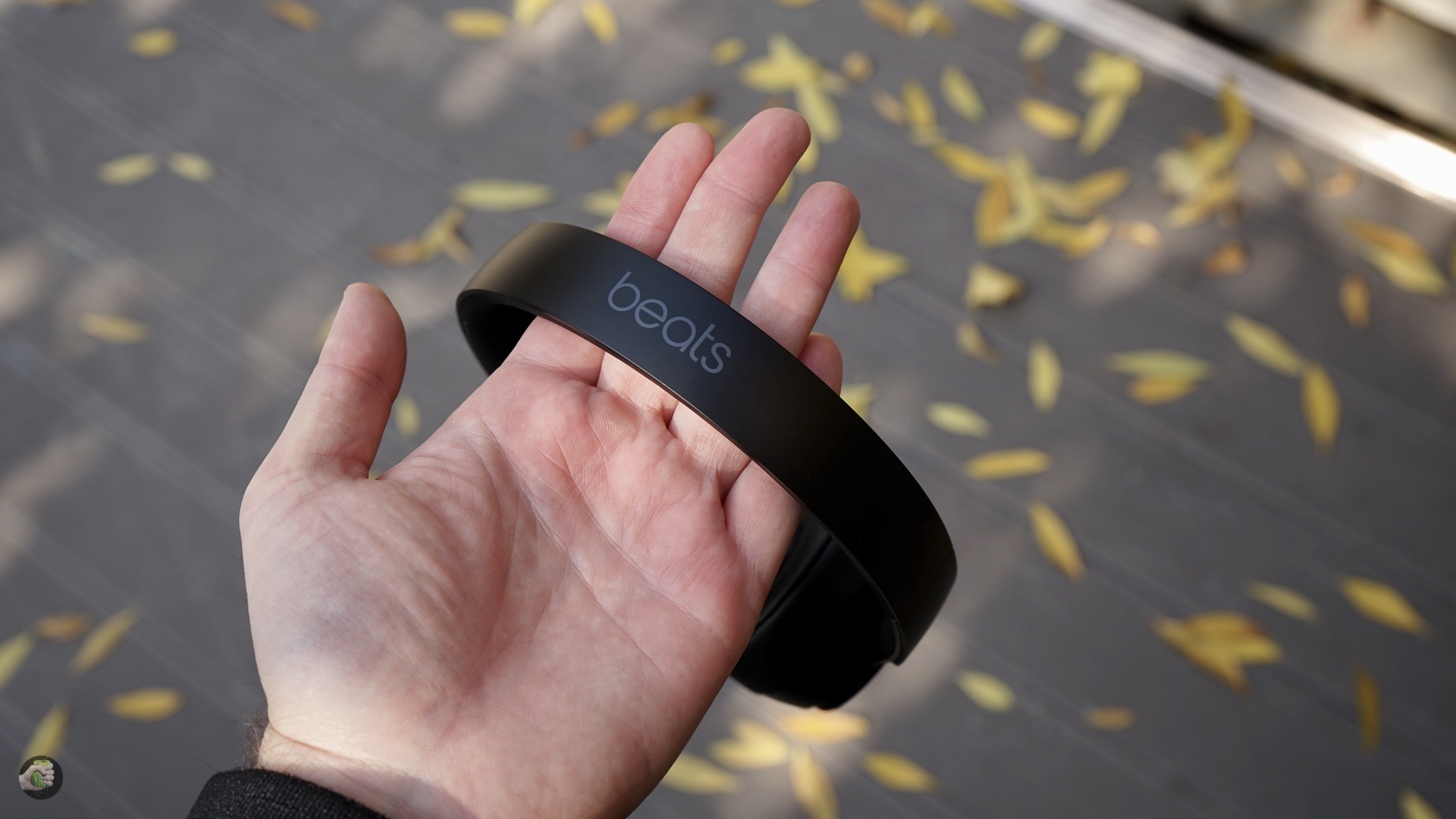 At the same time, typical Beats features were preserved: for example, the case is awesomely made, it is something like nylon with wool on top. Includes a traditional carabiner, the case can be attached to a backpack or bag. A trifle, but very pleasant. Well, a black Lightning cable is also included – yes, yes, this connector is finally used here.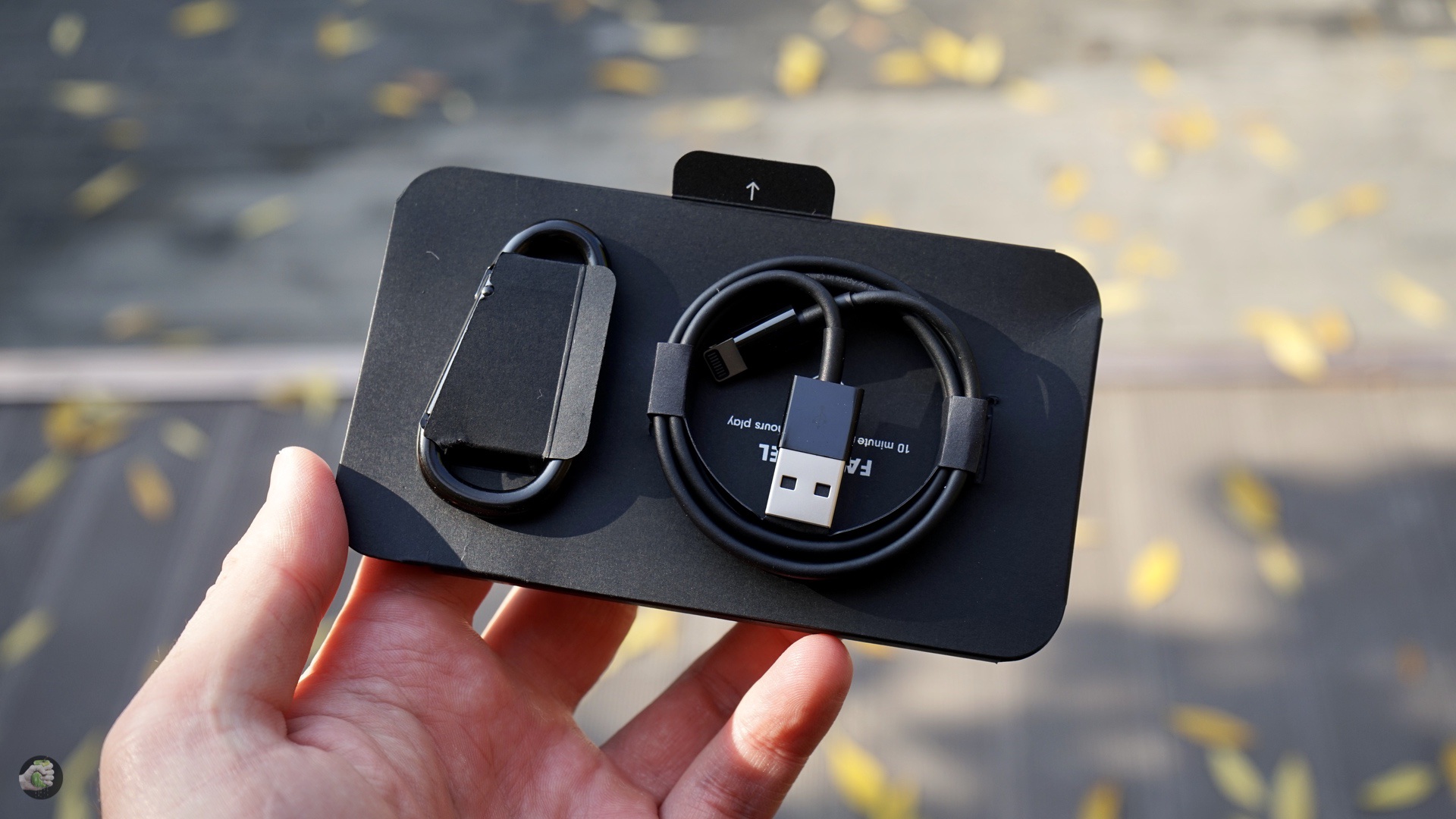 The packaging is excellent, everything is here in its place, beautifully laid out, it just asks to be handed. Probably, it would be possible to make the designations of the channels larger – but this will remain the only nitpick to the design. The headband inside is lined with something like rubber, but Bose and many other companies use the same material – not suede, but practical and hygienic, you can clean it with a damp cloth.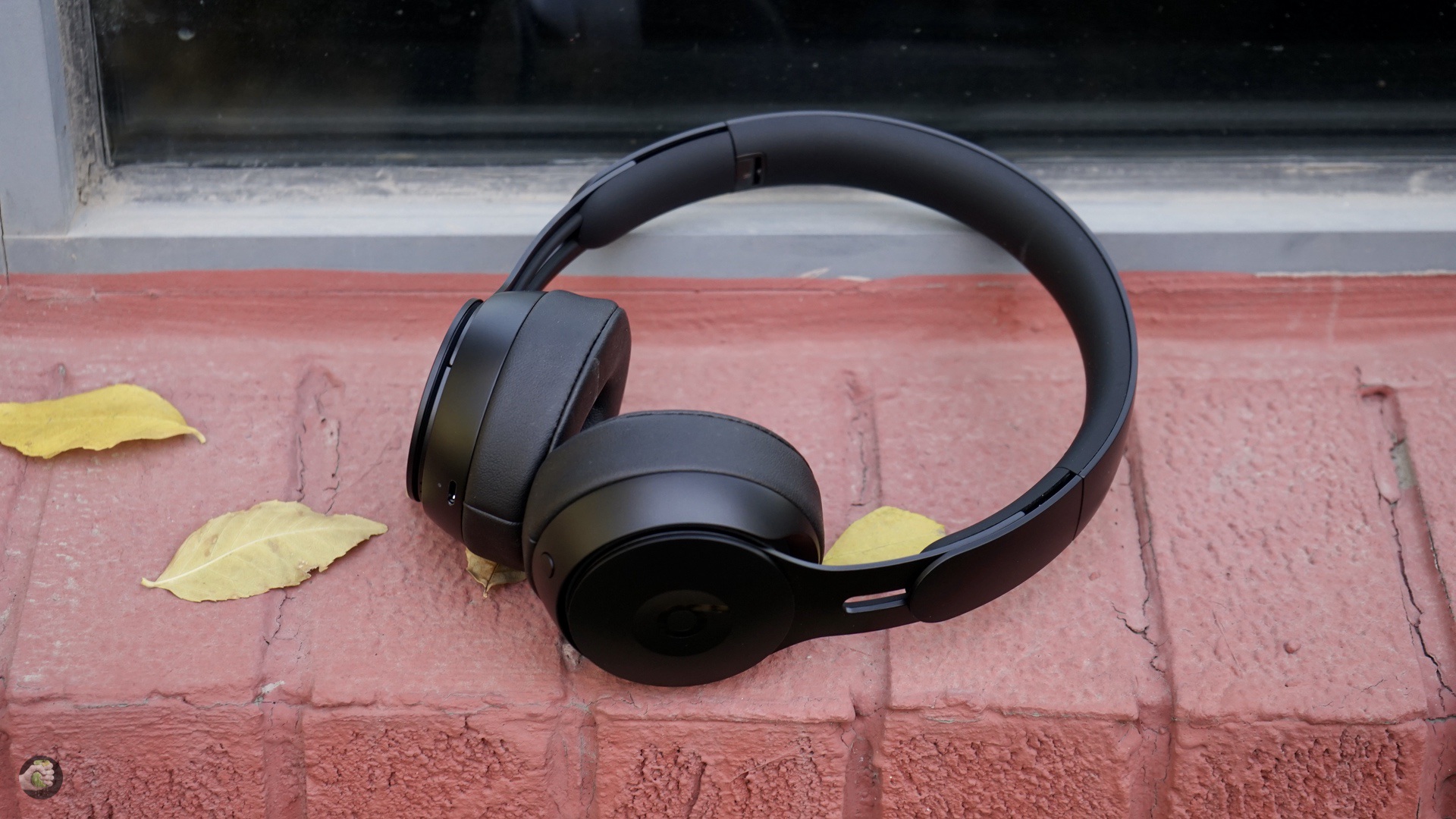 Headphones fold, I put them in my jacket pocket without any problems. Pay attention to how cool the rubber pads are at the bottom of the cups, how the entry points of the guides are designed – it's nice to see such a design from Beats. On black headphones, the letter "b" is almost invisible, but the brand name is on the headband – when you wear it around your neck, everything is clear to everyone.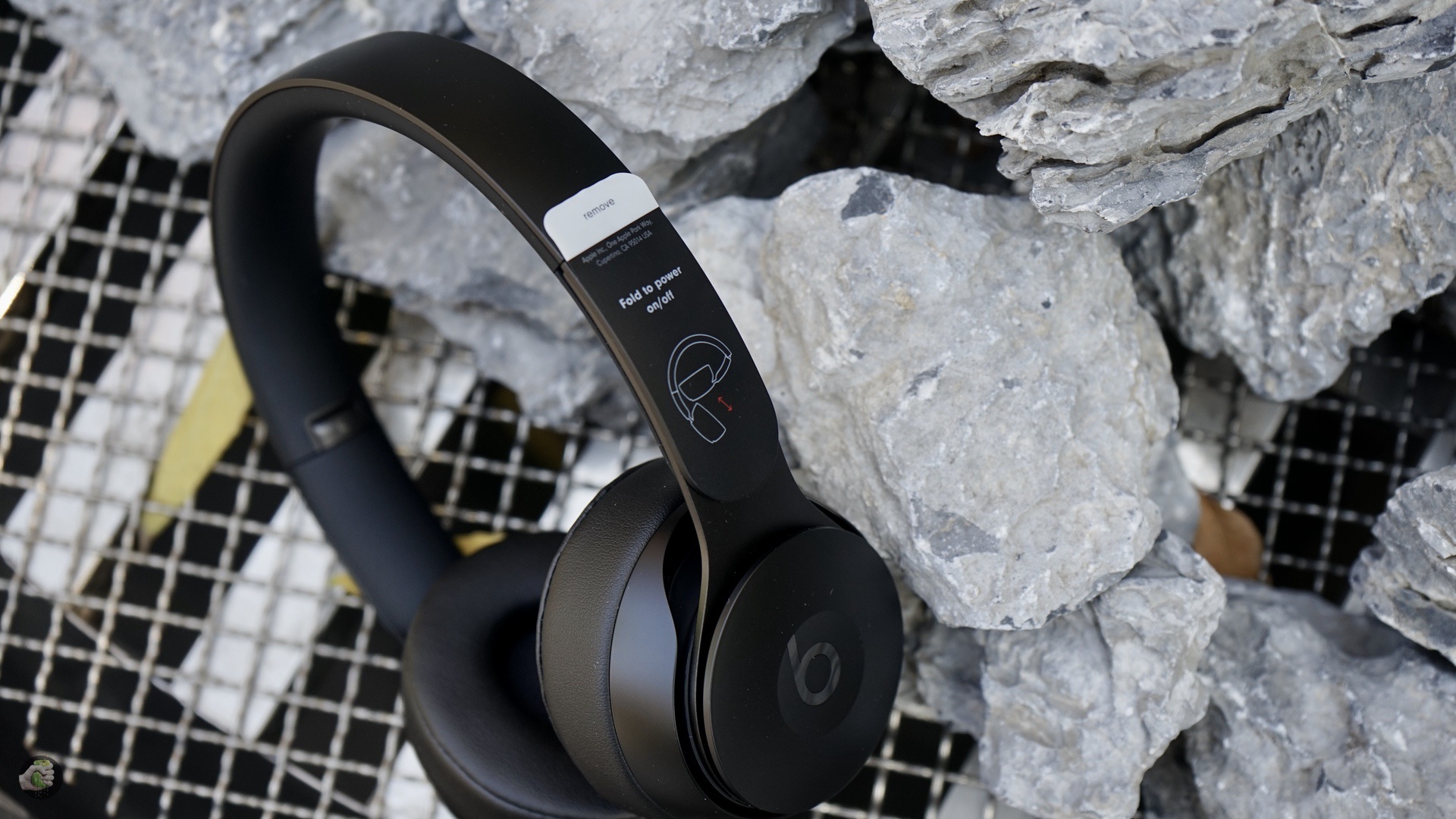 It uses the same Apple H1 processor – as in AirPods Pro, Beats Powerbeats Pro, AirPods second generation. By the way, both the Powerbeats and the Solo have the first Bluetooth class, which means an increased range. Cool for the gym, you can leave your phone on the shelf and calmly move around the zones.
Working hours
Declared 22 hours of operation with the included noise reduction system, if the system is turned off, the headphones will work for about 40 hours. You can use any Lightning cable for charging, and you can also use an iPad Pro. "Bits" turn on when you lay them out, and turn off in the same way.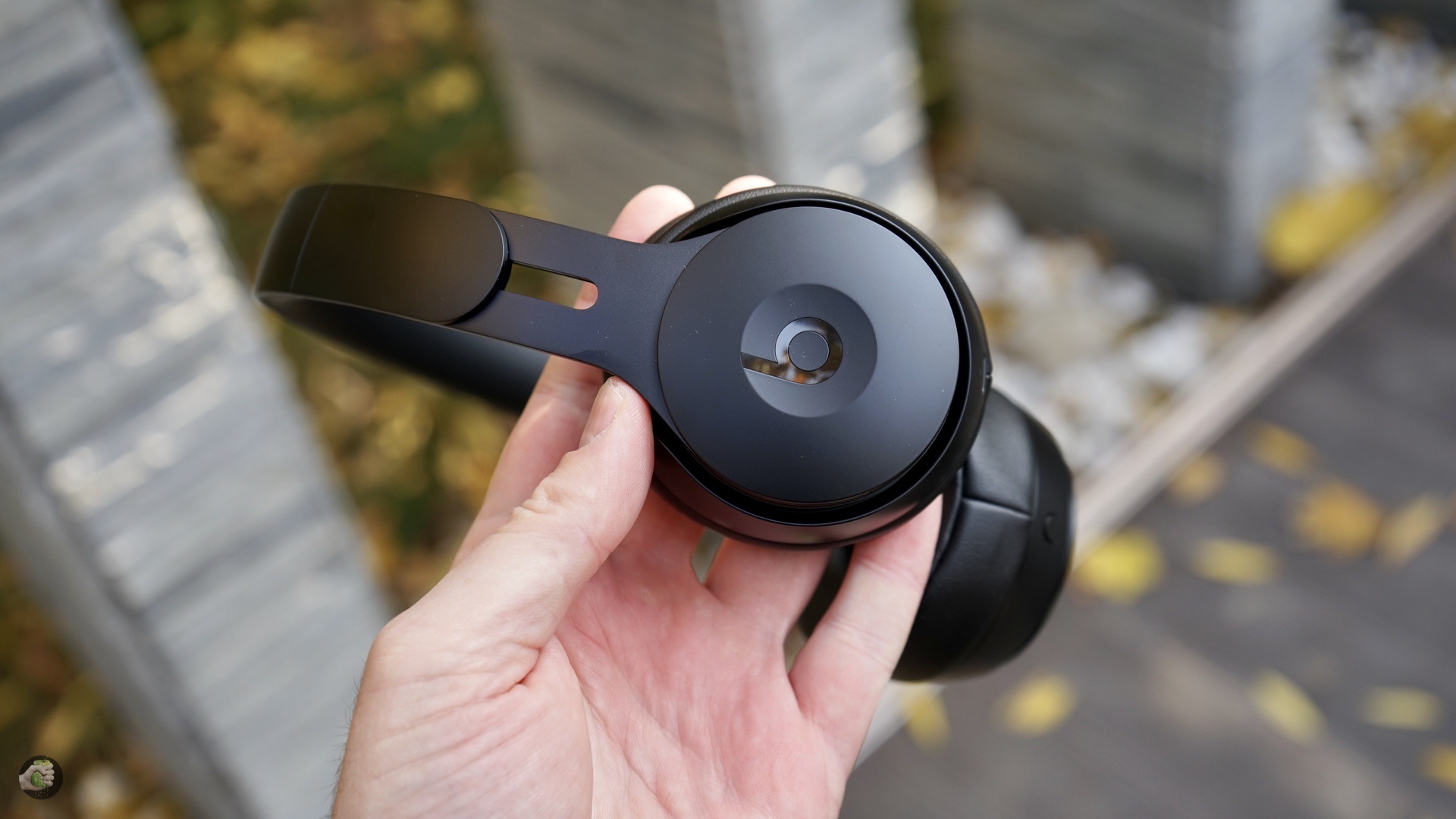 Noise reduction system
In short, it works. You can calmly sit in a noisy cafe, all loud sounds are lost behind the music. Don't forget the programs with nature sounds, white noise – I installed Relax Meditation a few weeks ago and I like the fact that you can mix different melodies and noises.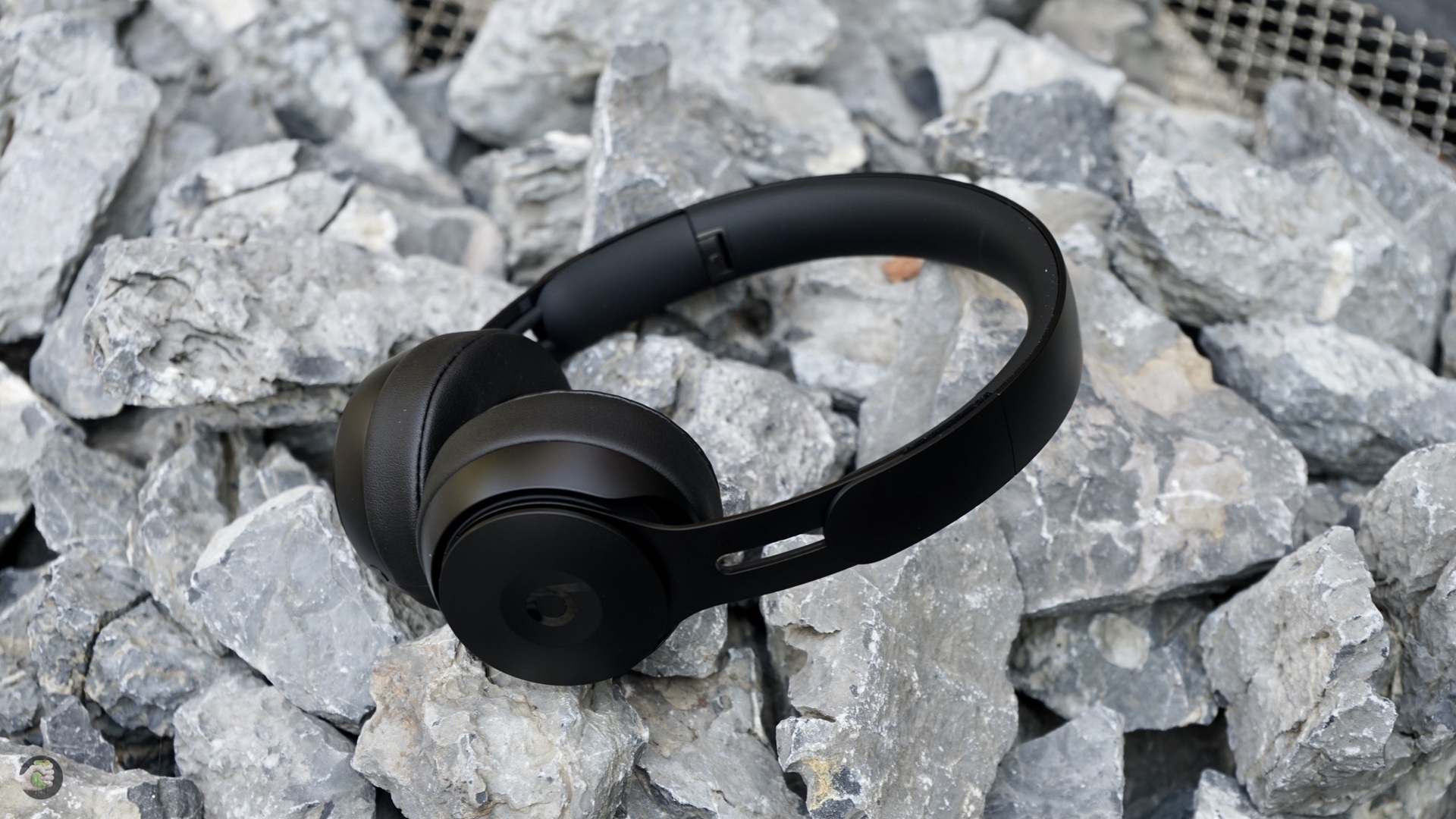 Permeability also works fine, in a split second the microphones begin to amplify the sounds around and here you already begin to clearly hear the voices of colleagues in the next room. In general, everything is very similar to AirPods Pro.
What no one noticed
No one noticed: the 3.5 mm connector was gone, there were no adapters in the kit, but the royal black Lightning cable – 3.5 mm appeared in Apple stores. Connect it to the headphones and then to the Nintendo Switch. Or connect the adapter to the iPhone and stick it there.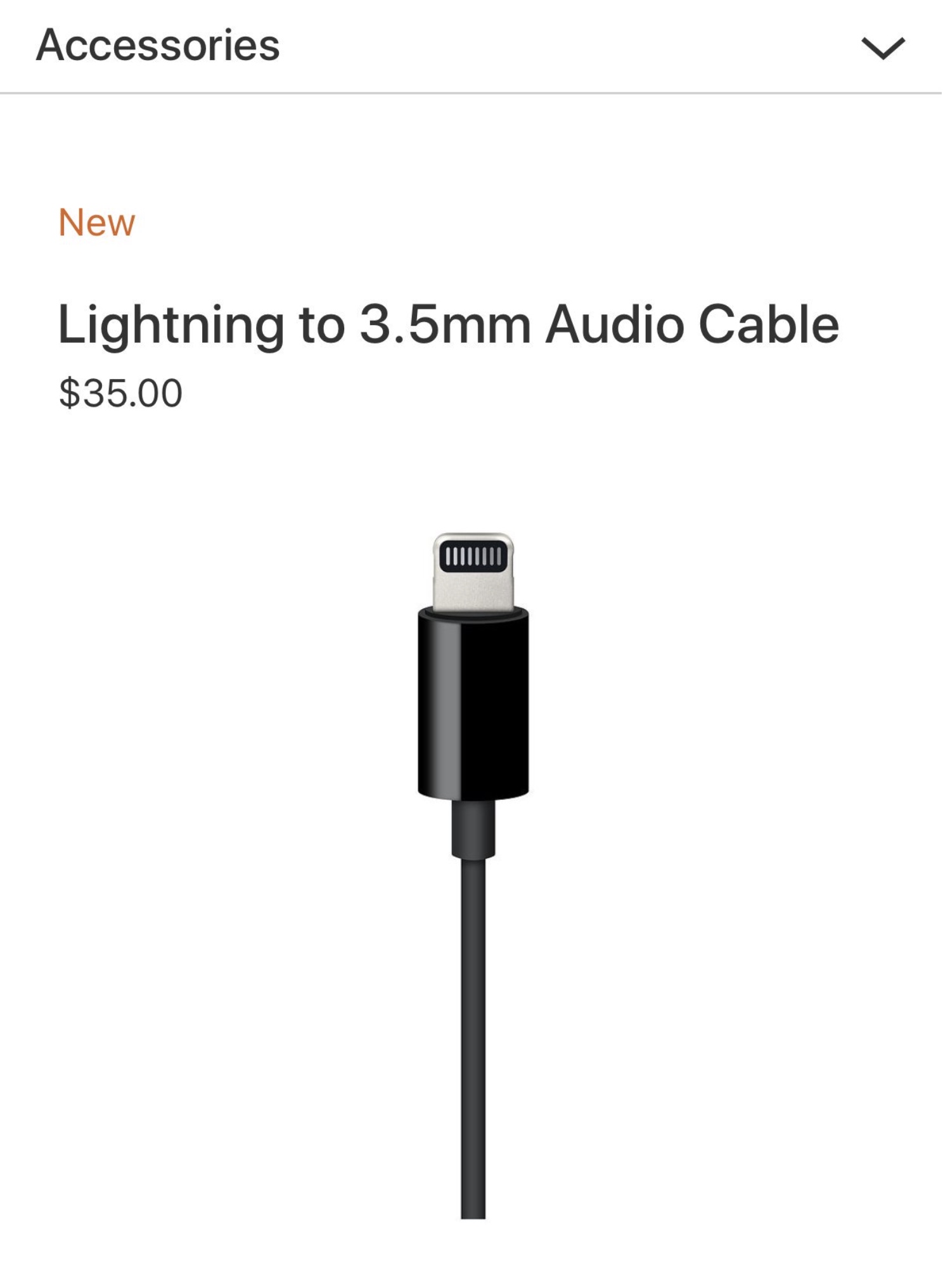 Convenience
The first impression everyone has is this: oh, how comfortable and cool, after an hour or two there is pressure on the ears – this happens with almost any overhead headphones. I had to extend the guides almost completely, so it's comfortable to use – but, of course, this is not a Bose NCH 700, I can fly to the USA in them and not feel anything, and I want to take off the Beats Solo Pro in an hour, give my ears a rest.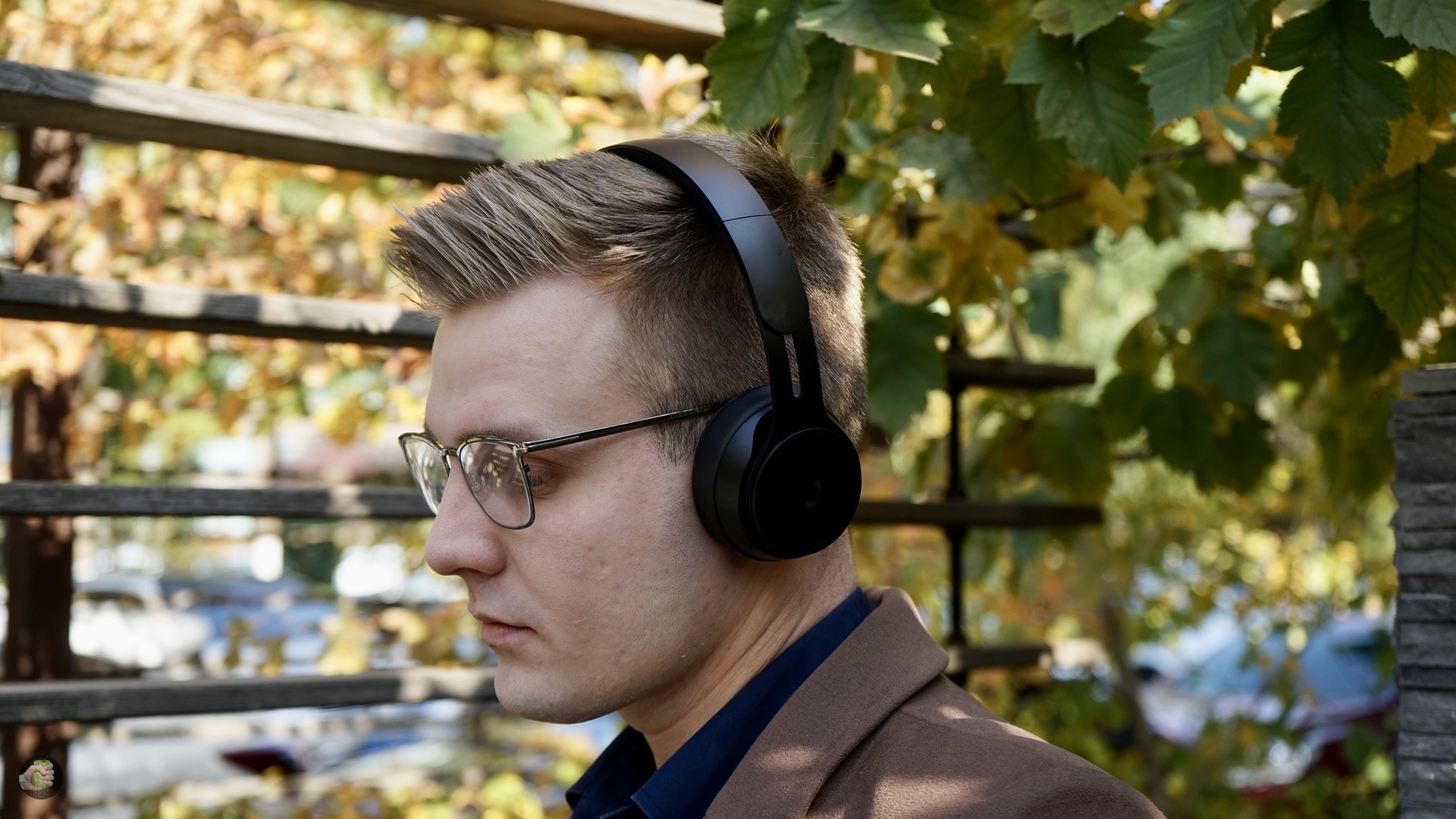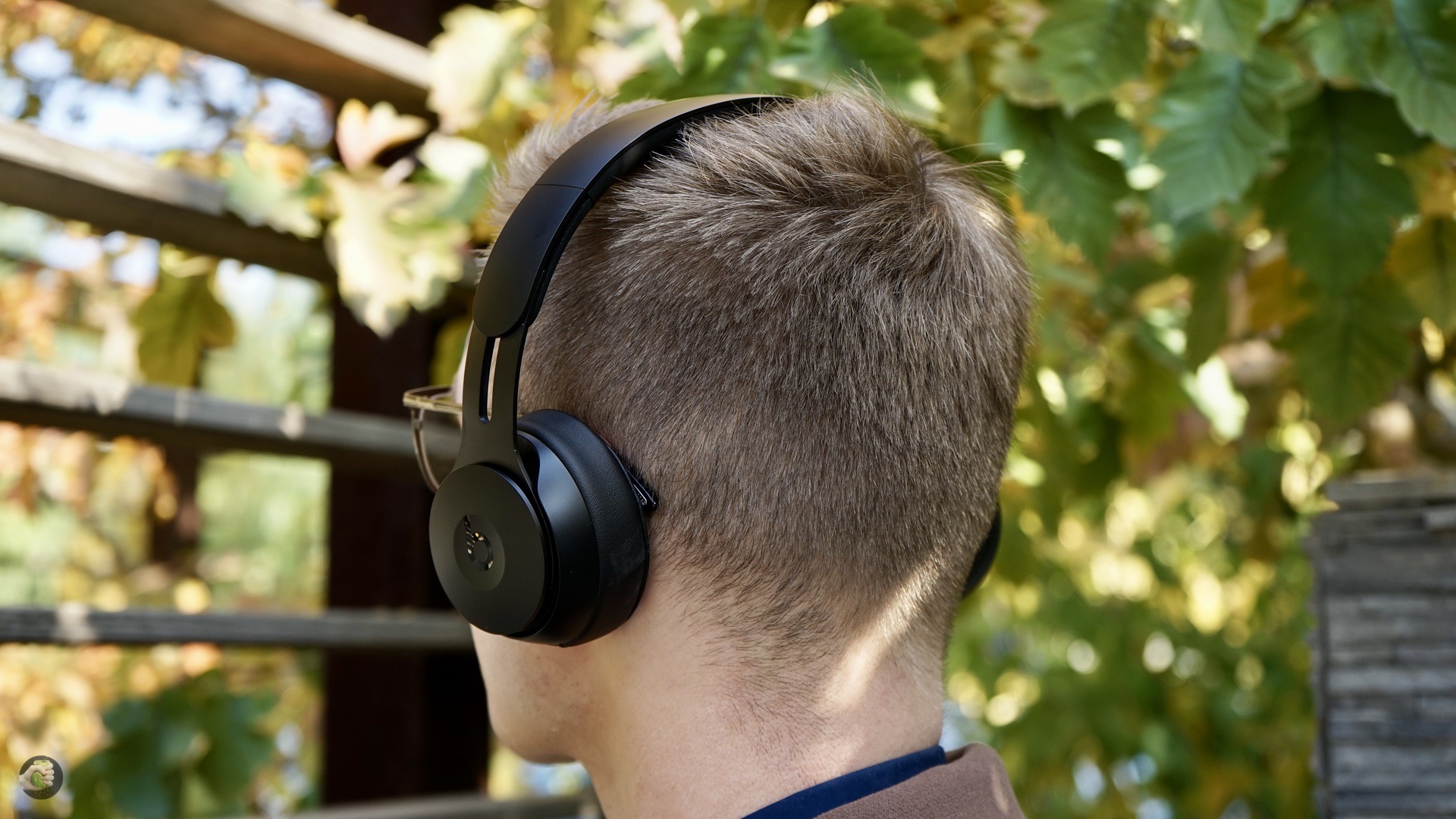 "What to do?" – you ask. There are several thoughts here. First, if the head is small, everything will be fine. Secondly, if you are a girl, these are the perfect headphones for you. Thirdly, in the case of Solo, everything is very, very individual: all the same, after all, the headband will stretch a little over time, a habit will appear. The conclusion from all this is simple: you can buy even without trying it on. If anything, give it to your wife, girlfriend or mother.
Setup and management
AirPods-like setup: a pop-up menu appears on the iPhone screen, quickly connect, in the Bluetooth menu you can switch between active noise cancellation, transparency, or turn off both modes. The same can be done by pressing with force on the volume scale or by pressing the button on the left cup. True, there are no voice notifications and sometimes it's not immediately clear what you did.
There is also a button on the right cup, Play / Pause, Siri, rewind – in general, everything is traditional. You can call Siri without hands, but to be honest, I don't use this function at all. Updates for headphones will arrive unnoticed by the user – by analogy with AirPods. Since there will be many fakes, I advise you a simple way to check: if the connection with animation on the iPhone works, then you have the original. As with AirPods, it's impossible to fake this thing in iOS.
Sound
Compared to previous Solos, the sound has seriously changed: there were basses and highs, but the middle was lost, and in general, as for me, the sound was plastic. The Solo uses different drivers, and the setup is aligned with current Apple Music trends: you can listen to most tracks with pleasure, especially for electronic music.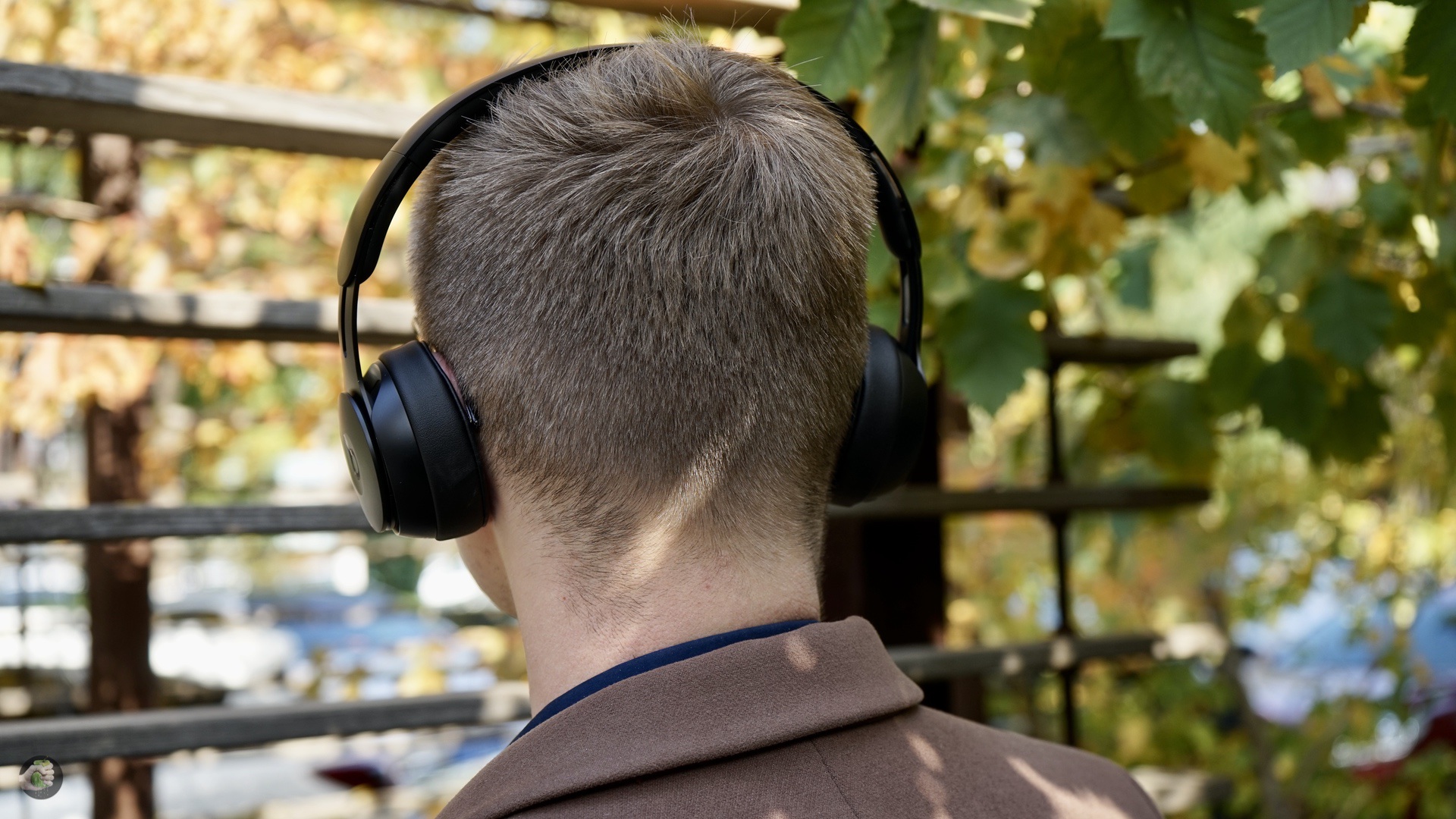 By the way, I advise everyone to find the New Music playlist on the For You tab – it is updated once a week, every time it gets better and better. This time, Mangroves/Shahmen, and a song from the new top album Gang Starr, and Josienne Clarke (it's good to listen while driving in the evening after work with a burnt brain), and trendy techno Rhy. In short, all these tracks sound great. The bass is right, there is a middle, low thick, powerful, the vocals are light and good, the middle is dense. You don't expect that from over-ear headphones. Here we also have to say thanks to the ear pads, they fit snugly and nothing comes out. By the way, people nearby can't hear your music either.
Verdict
Headphones in retail cost 21,990 rubles. Basically, the price is not much different from the AirPods Pro. Of course, Solo Pro are more versatile and will be more convenient for many – well, do not forget that all over the world people can approach the choice in the same way: if these headphones are larger, then they are better (bigger speaker – better sound, and so on). Naturally, in reality, AirPods Pro and Solo Pro are different things for different audiences. I suppose Solo Pro will be bought more often by girls and young people, especially bright-colored headphones – they are in the spirit of modern trends, that is, they are fashionable, fit under sneakers, work perfectly with Apple technology, and have all the necessary modern functions. First of all, it is, of course, active noise cancellation.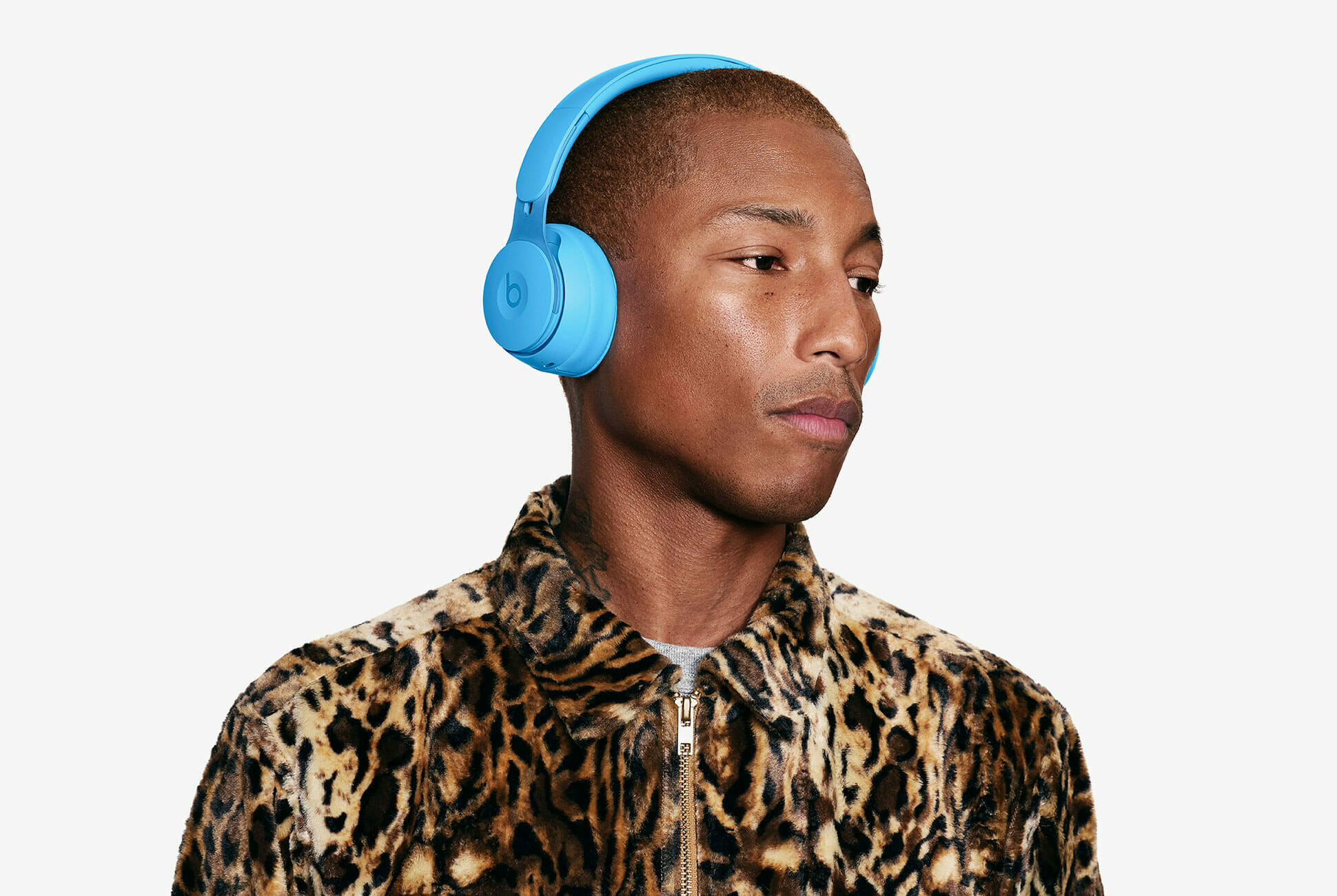 And, of course, this is a bestseller in its category – Apple's marketing support is endless thanks to endless money, global celebrities adore Solo (Farrell, for example), and there are still new colors, collabs and a long cloudless existence on the market ahead.
In addition to the review on the site, we will also shoot a video, soon on the channel. And finally, we are waiting for Beats Studio Pro. I believe they will be amazing.