The world of "smart" watches can be divided into two camps. Apple watches live in one, Samsung watches are universal devices for every day. In the other, there are specialized hours for those who cannot live without sports activities. And here you can already talk about Suunto, Garmin or Polar watches. They differ from "ordinary" watches in a lot of settings and profiles for training.
Almost top notch but not that expensive
Today we'll talk about Suunto 5. This is a new model, the watch went on sale in the summer of 2019, however, the summer is already over. But for a real athlete, neither rain nor slush is an obstacle to training. Suunto previously launched the flagship Suunto 9, and the Suunto 5, as you might guess, sits a little lower in the company's sports watch hierarchy. But at the same time, there are functions that are not in the top model – this is such an interesting combination.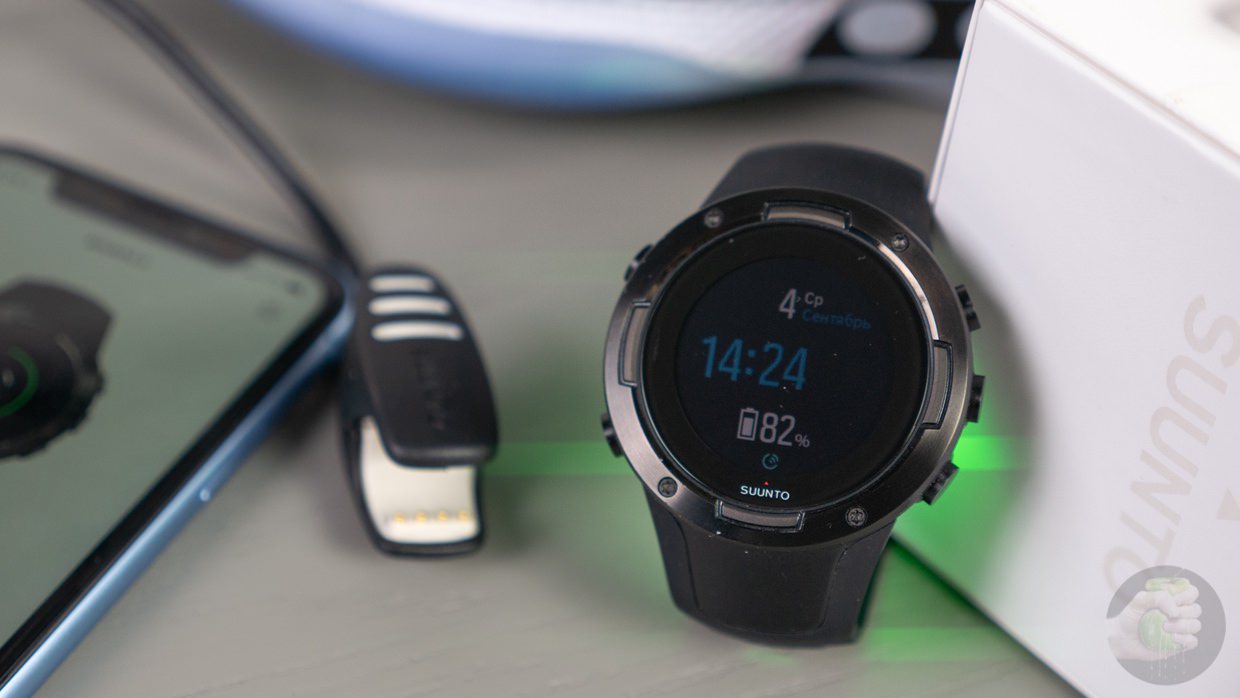 For example, compared to Suunto 9, Suunto 5 does not have a compass and barometer, you cannot change the backlight level, the screen does not have a touchscreen. But there were options for analyzing the level of stress and the reserve of strength, assessing the level of V02 Max, finalized the sleep quality control system and included adaptive training.
Tested not only on myself
I used the watch for a week, and before me, our wonderful editing director Zhenya used this watch for almost a month. He is Uncle Zhenya, as Valentin calls him in his videos. I needed help with testing, because I have a sedentary lifestyle: I walk 10-15 kilometers a day, fill out mugs on my Apple Watch – that's all my mobility.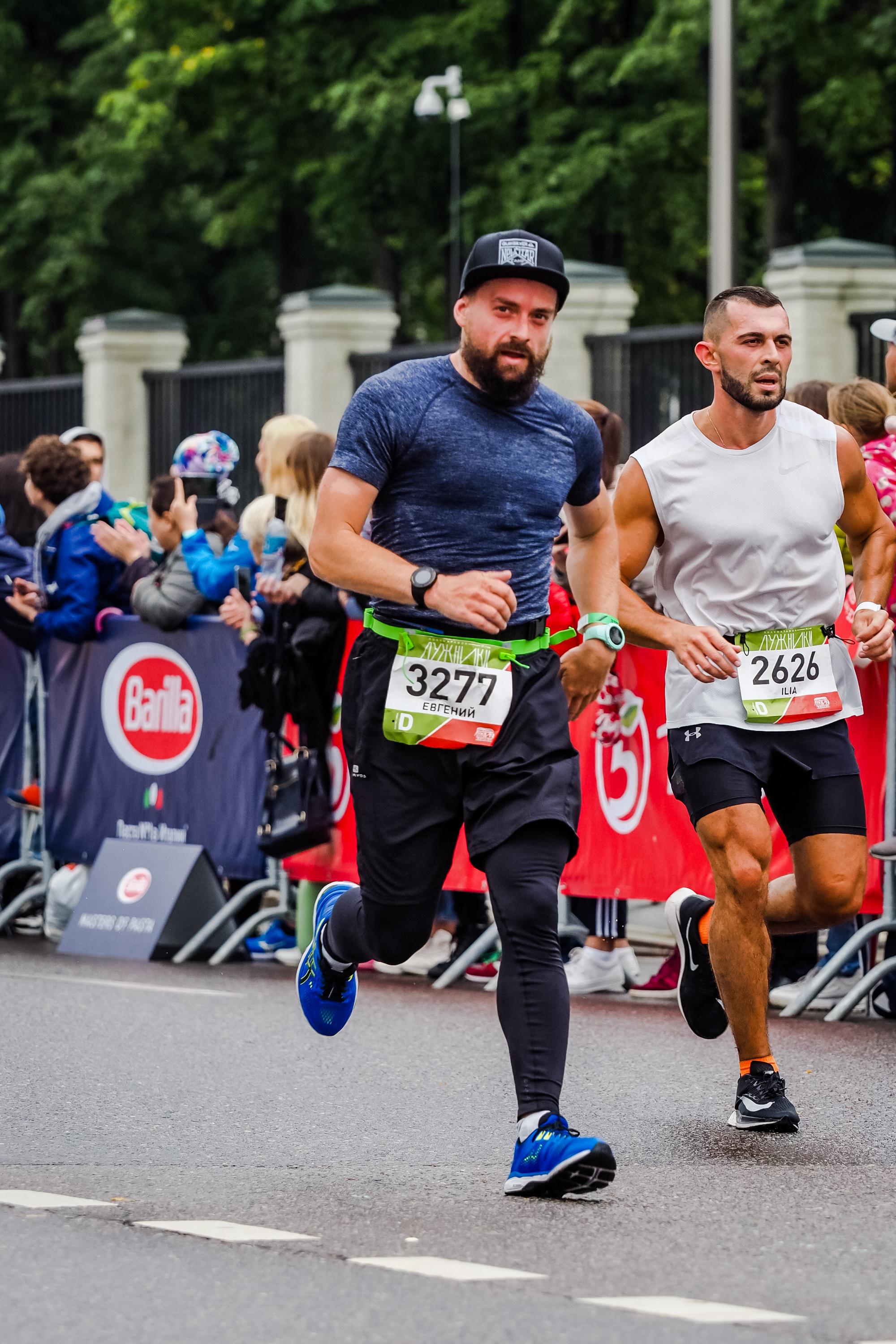 But Zhenya runs, rides a bike and goes hiking. As we say, "lives an interesting life"! As an example, with Suunto 5 on his wrist, Zhenya ran two half-marathons, rode about 1000 km on a bike and went to the mountains in the Caucasus with them.
Packaging and equipment
The watch is packed in a square cardboard box – at first glance, nothing unusual. But for Suunto, this is a small breakthrough: the packaging design has finally changed in almost many, many years, as professionals who have known Suunto for a long time say. The kit includes a clip-on charger with a short USB cable and a set of instructions.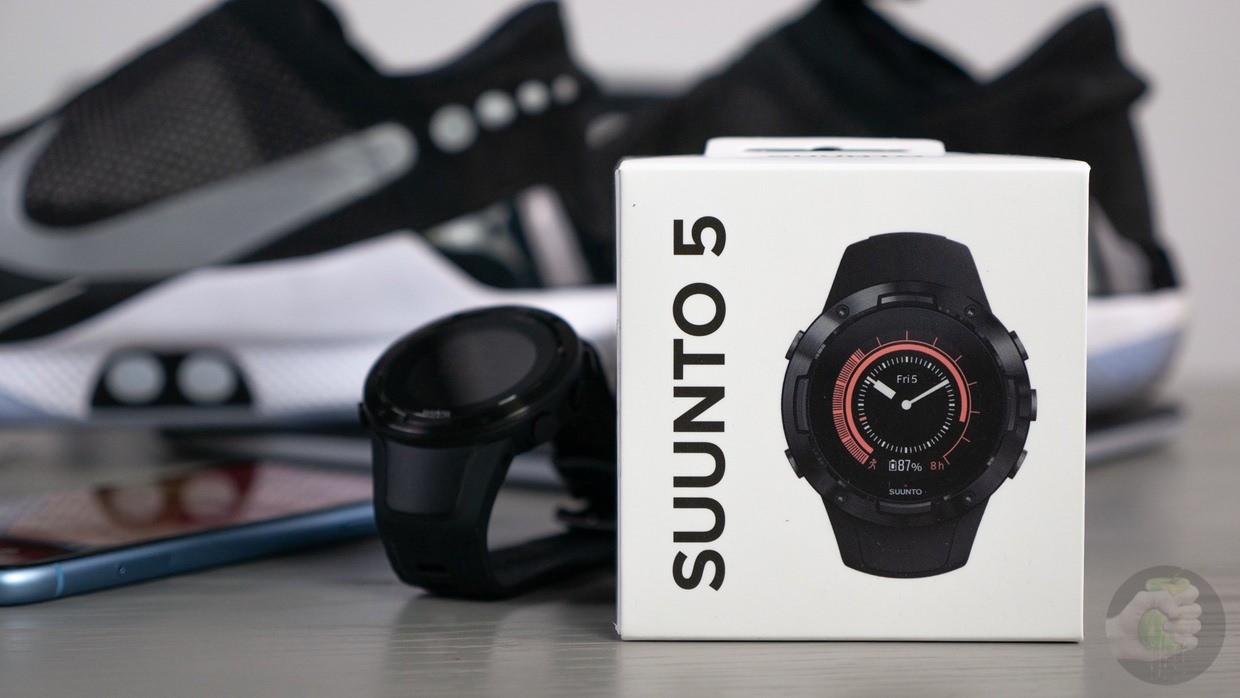 Black and solid
The watch looks strict and modest, we were sent a version in black for a test. Other colors will also be on sale: white with a silver bezel and burgundy with gold.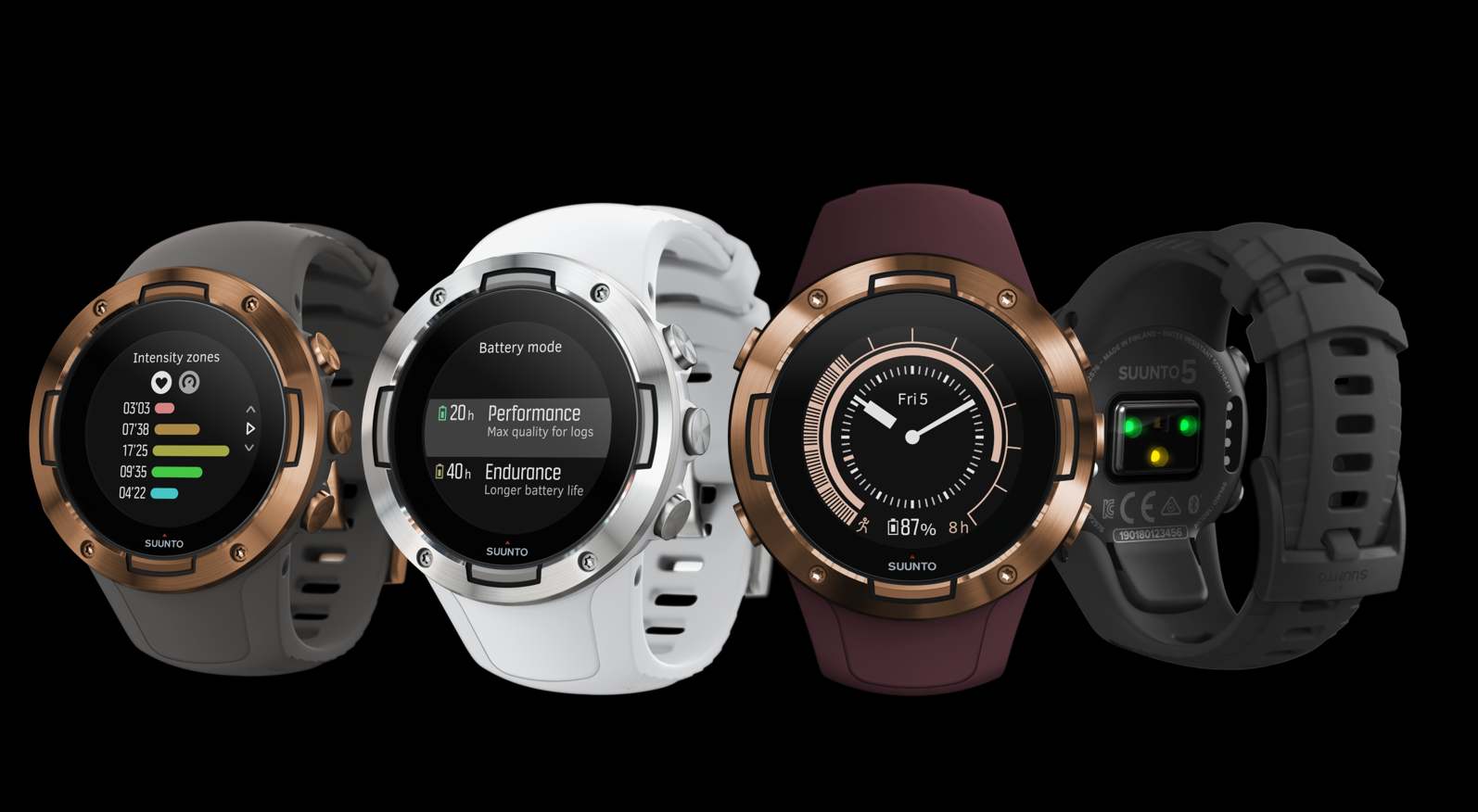 Watch design is a very subjective thing, I liked Suunto 5: they are not very big, not bulky, and they look neat. I think that if desired, they can be worn under a shirt with a suit.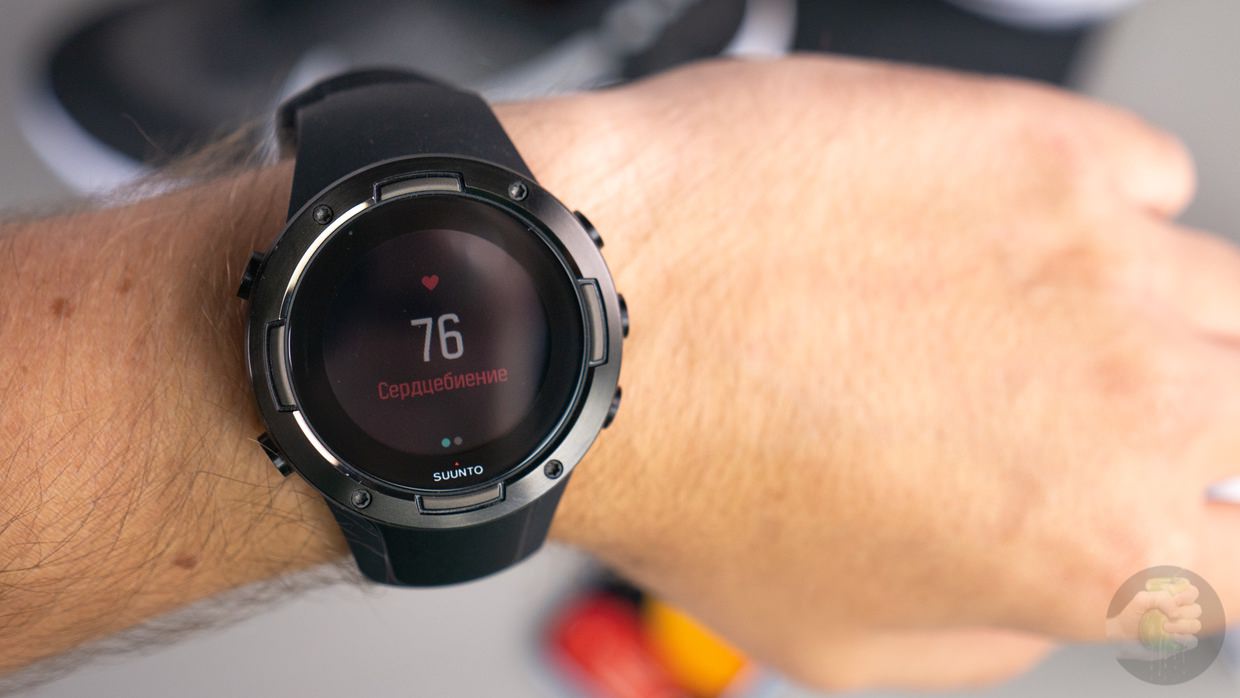 The assembly is excellent, you will not find fault with all your desire, the materials are of high quality. The bezel is made of stainless steel, and the screen is covered with mineral glass – everything is like in more expensive sports watches. The strap is made of soft silicone with slots, they sit on the hand like a glove: comfortable, you don't even want to take it off. The strap of Suunto 5 is interchangeable, but you have to look for a special, branded one.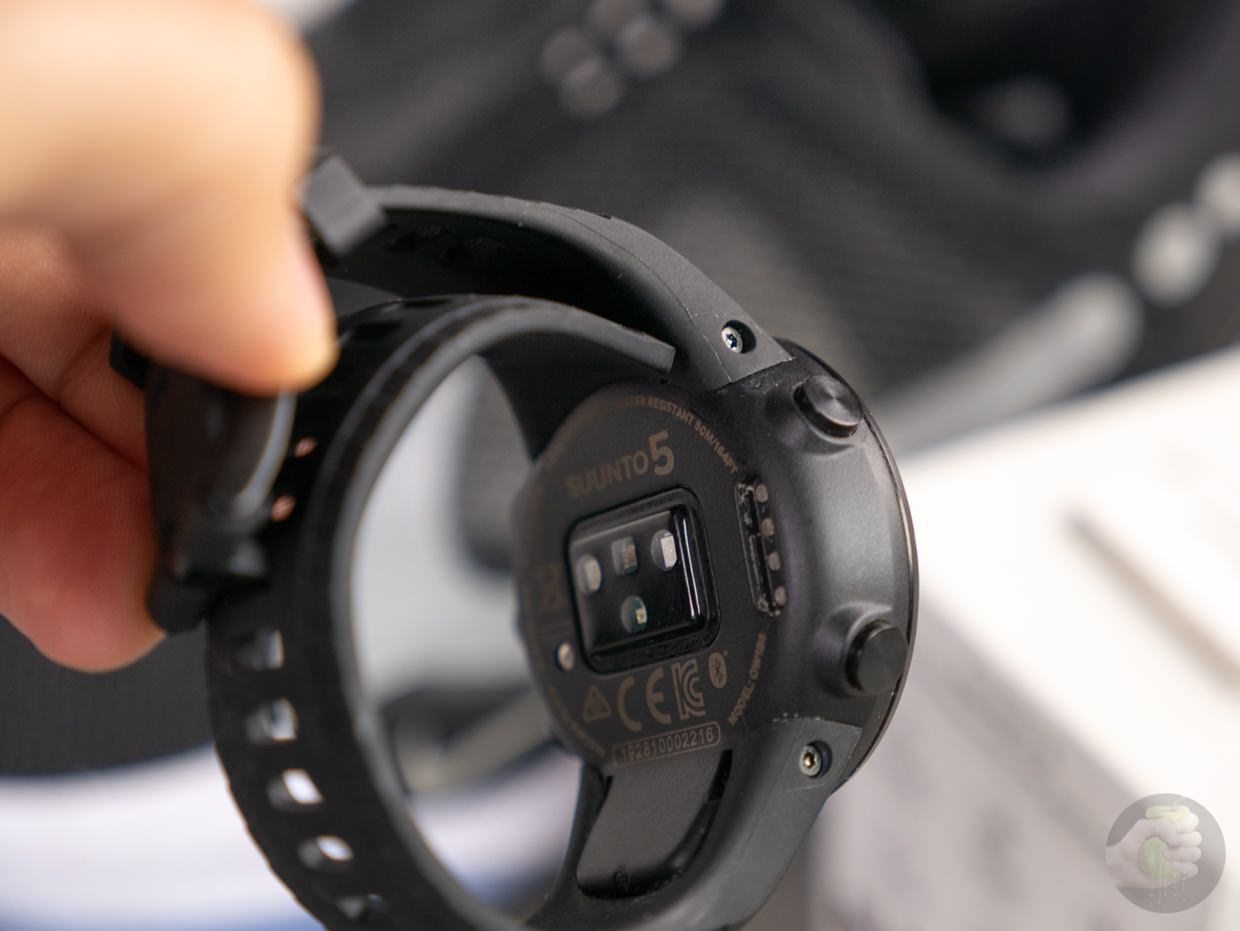 Control
To navigate the watch menu, you need to use five buttons: two on the left and three more on the right. The course is clear, the keys are pressed with a noticeable effort, you won't accidentally touch them. There is no touch screen here, in my opinion, this is not particularly critical. Management is mastered quickly enough, and you get used to the logic of moving through the menu without instructions.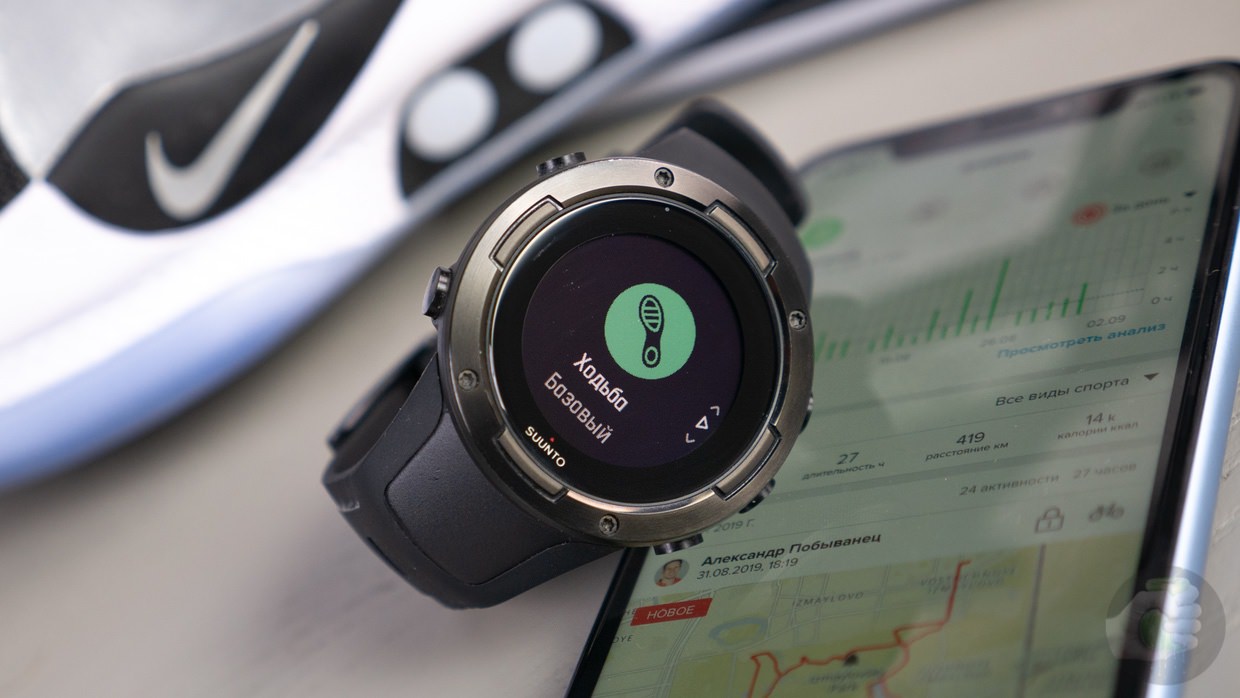 Dim and small screen
The small display is surrounded by wide bezels. The diagonal is only 1.1 inches, eight different colors are displayed. In terms of design settings, everything is rather modest: only seven ready-made dial options without the ability to customize.
In a room with dim lighting, you can see so-so, on the street the situation changes a little, under the sun it does not go blind. Moreover, the backlight does not turn off, the data on the screen is constantly visible, which is convenient during training. For example, you run and do not have to shake your hand to see the statistics.
Let's go to training
As far as I understand from the reviews, the main pain of Suunto users is the transition from the old version of the exercise tracking app to the new one. Now you can use Suunto and Sports Tracker, and you can forget about the old Suunto Movescount app.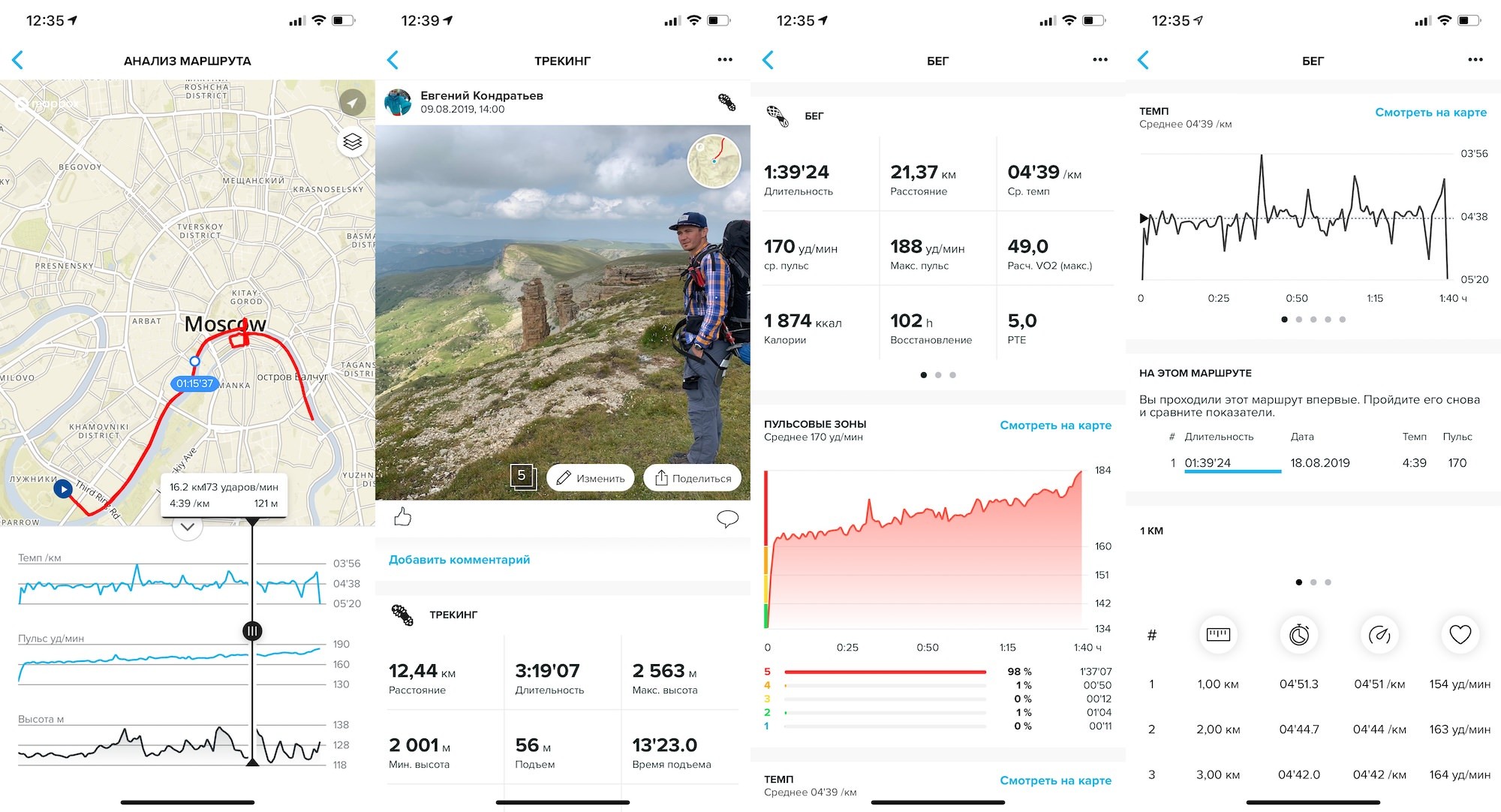 The watch provides 80 ready-made options for training. You cannot edit them, but you can create your own scenarios for classes if you need to customize the activity format.
I liked the Suunto 5 as a "smart" training instructor. You need to set your own parameters, after which the watch determines the level of preparation of Vo2 Max – and you can train at the right and healthy pace.
It remains only to choose a goal: to improve your form or maintain it in its current state, following the recommendations. The watch will tell you how much and at what pace to train, and then it's up to you. After the lesson, there will again be recommendations for restoring the body and conclusions, and at the same time you can see data on the pulse.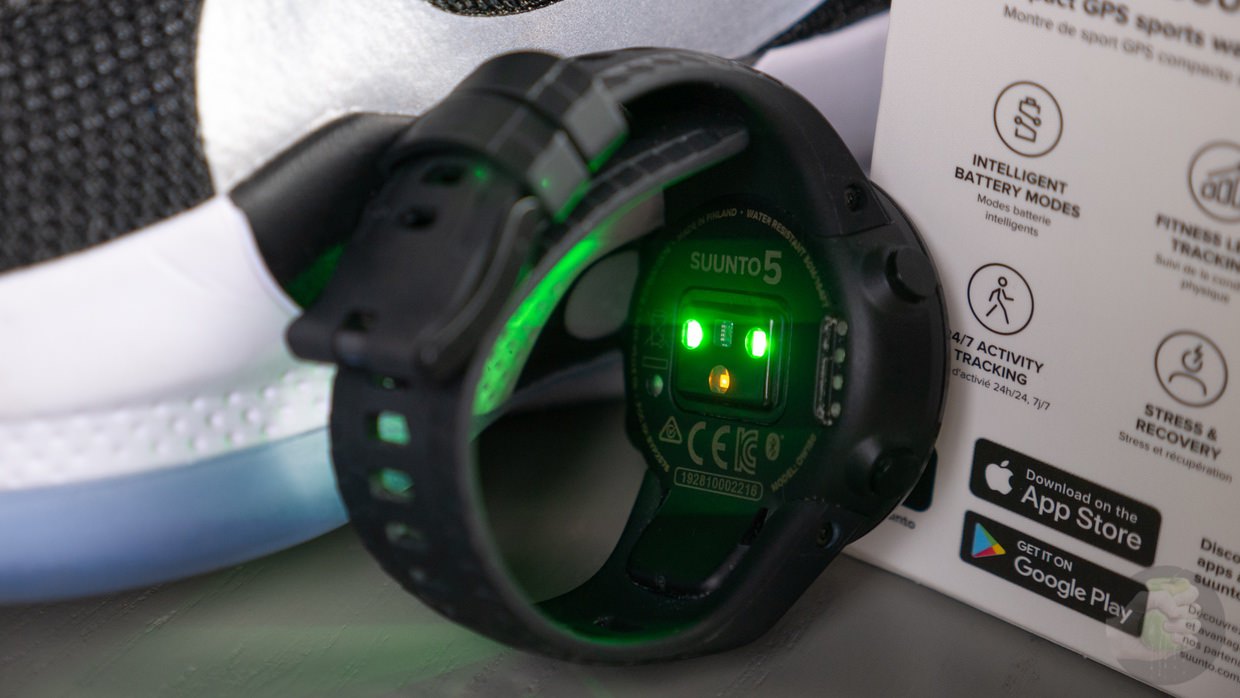 The optical heart rate monitor can be combined with a chest strap for more accurate training results. According to Zhenya, a training specialist, it is still better to choose a version of the watch with a strap if you plan to swim or ride a bike and need the most accurate data.
To accurately track the trajectory, a bunch of satellites are used: the watch supports GPS, Galileo and QZSS.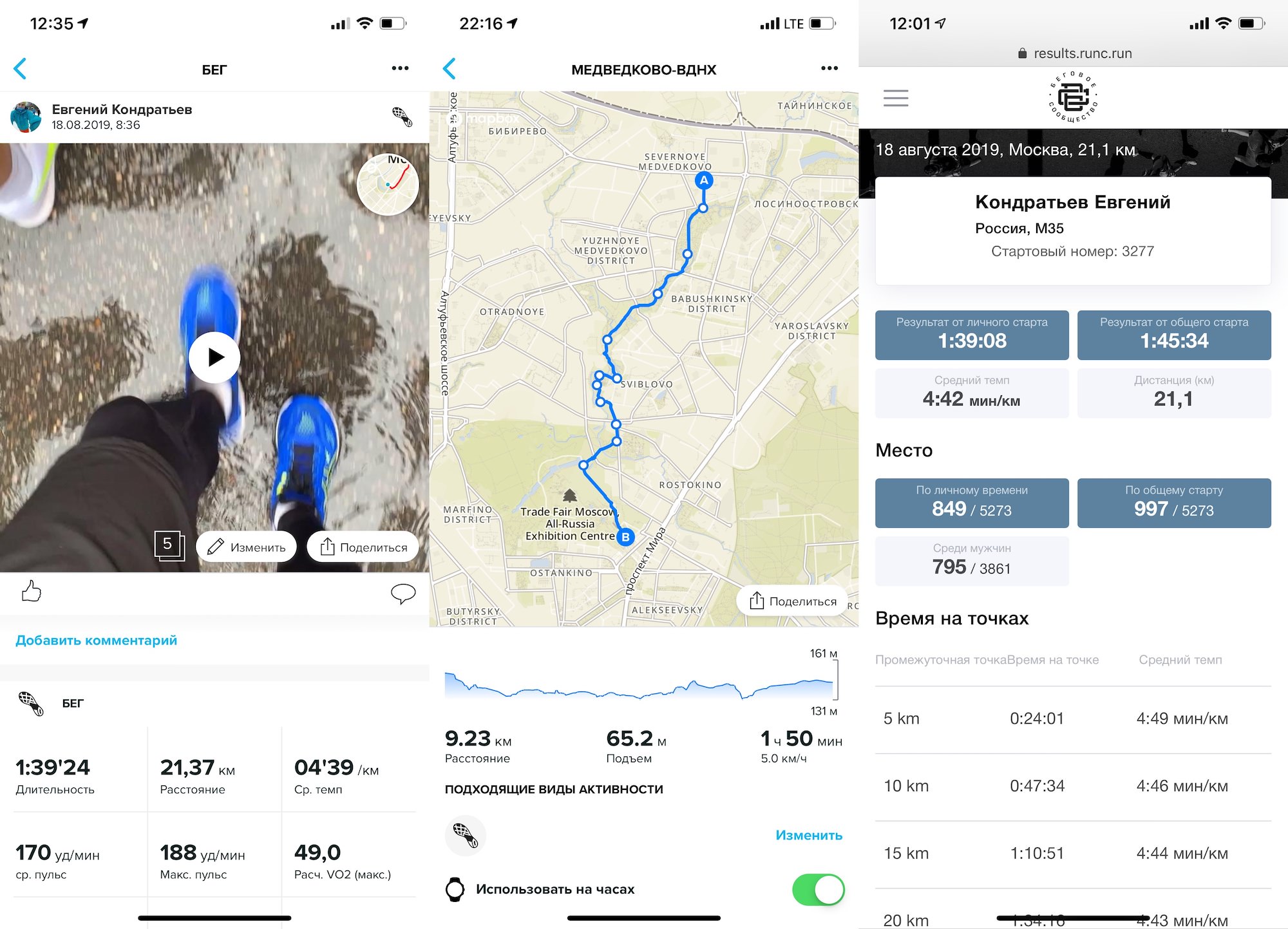 If that's not enough, you can try the premium versions of the popular sports apps Endomondo, Strava or TrainingPeaks. As a gift, watch buyers will receive the right to use extended accounts for a while. A trifle, but nice.
And what else?
What if you don't exercise every day? In principle, the watch can also be used as an advanced fitness tracker. They will show the number of steps taken, count the pulse and calorie consumption, assess fatigue and sleep, showing on the graphs.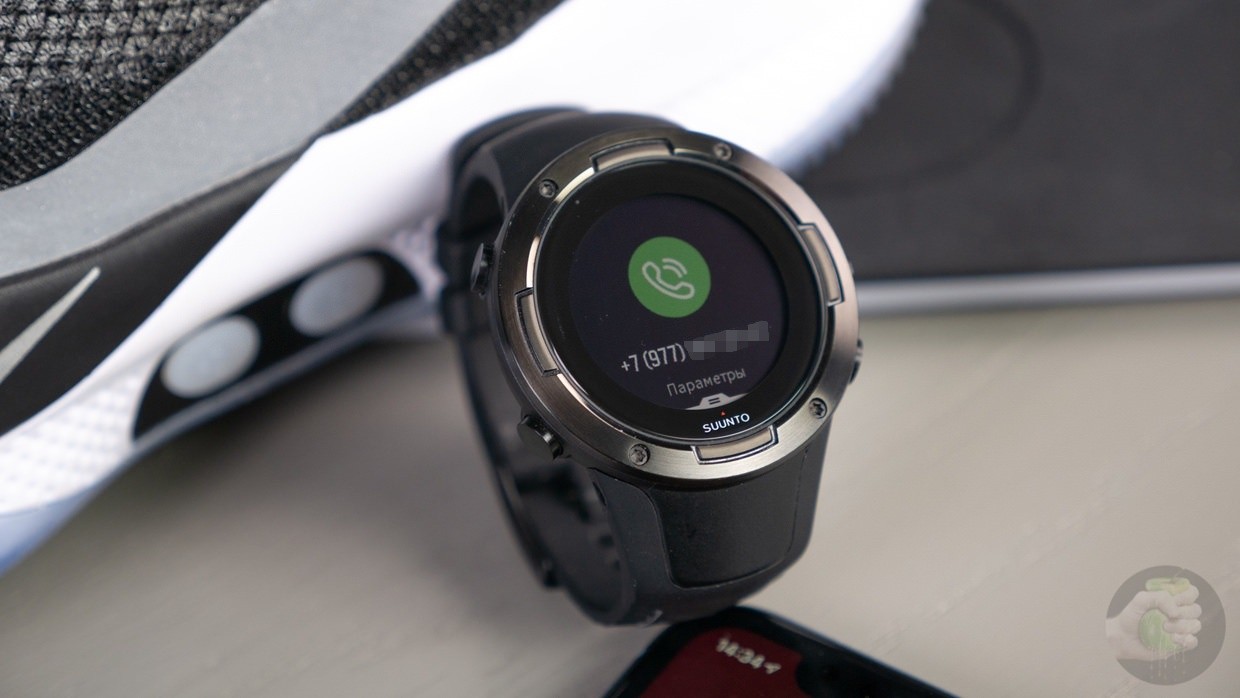 Notifications work, Cyrillic is displayed normally, you can read a message in Telegram or see who is calling. At the same time, the watch does not have bells and whistles like a built-in music player, and I did not find a way to switch tracks when listening to songs.
autonomy
According to Zhenya, with daily training, about an hour of charging the watch is enough for five to six days of use. An excellent indicator against the background of the Apple Watch, which even without training live no more than two days, and with jogging, even one day.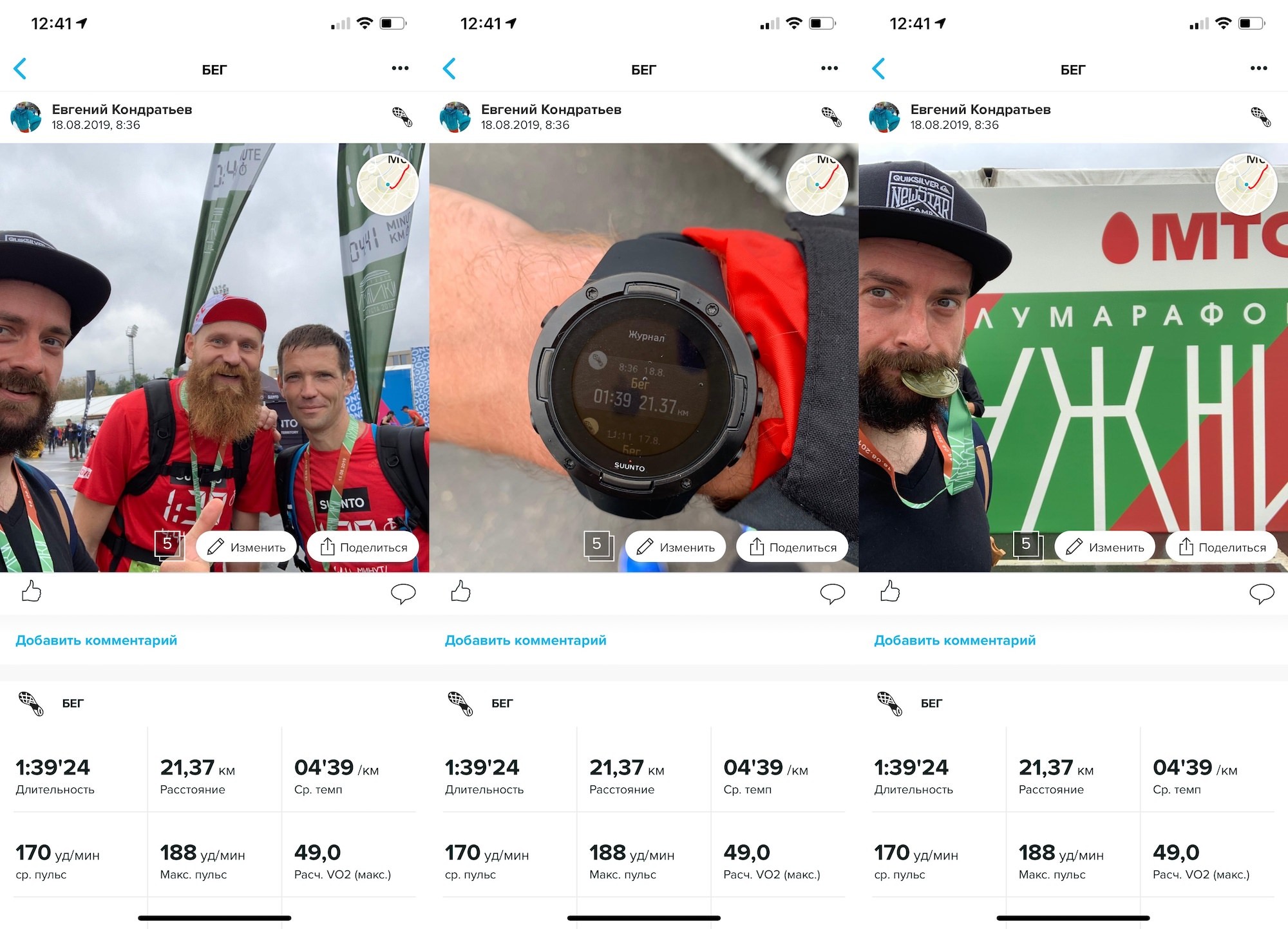 The manufacturer claims up to 20 hours of work in training mode, and if necessary, you can turn on the energy-saving mode, then we get 40 hours of work. Auxiliary functions are disabled, and the operating time is almost doubled.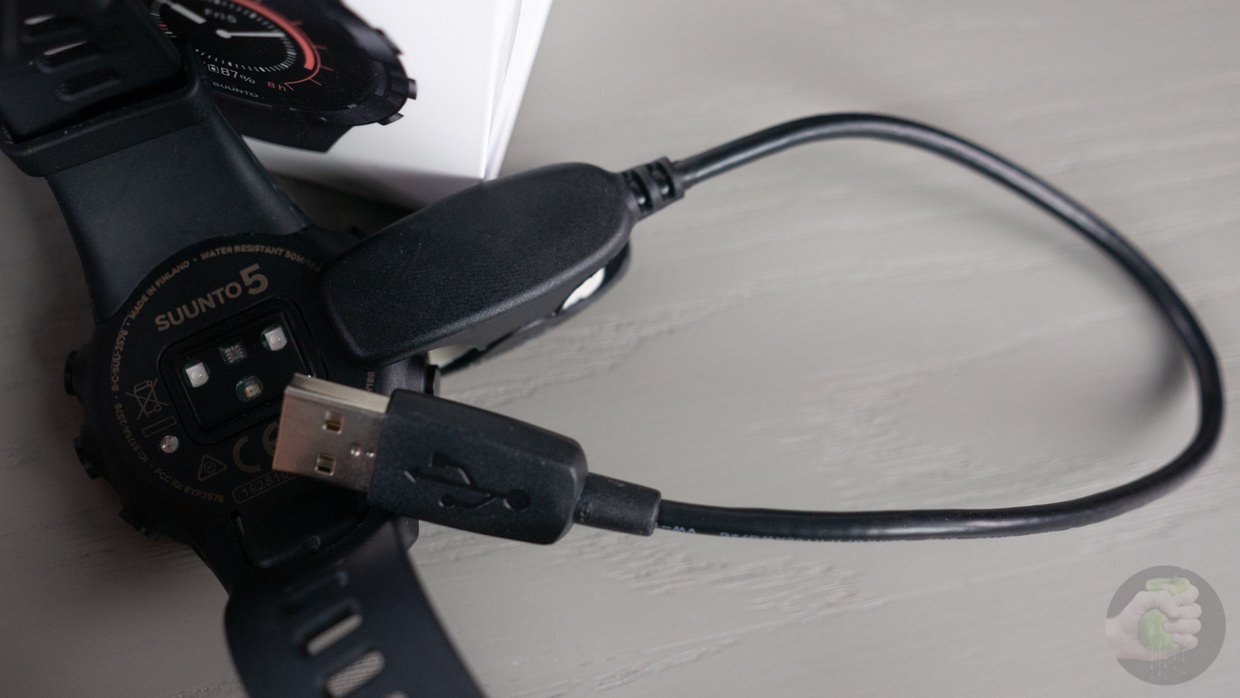 A curious fact: the watch warns how long the battery will last during the upcoming workout. I haven't seen the function before, an interesting option: suddenly there is a run ahead, and you forgot to recharge the watch.
How much are
Suunto 5 appeared on sale not so long ago, they cost 25,990 rubles, and this is an interesting offer for athletes or advanced amateurs. There is excellent autonomy, a convenient instructor for training, built-in GPS and intelligent control.
If you just need a smart watch to receive notifications and count steps, then you can buy something simpler and cheaper. First of all, Suunto 5 watches should be regarded as a tool for regular exercises, they do their job perfectly.
---
You can find more details about the characteristics of the Suunto 5 sports watch on the manufacturer's website.