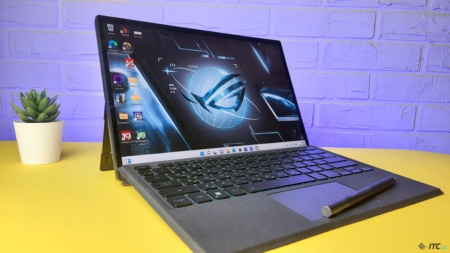 At CES 2022, Asus unveiled the powerful ROG Flow Z13 2-in-1 gaming tablet. The novelty was equipped with a discrete GPU GeForce RTX 3050 Ti and the ability to connect external video cards of the XG Mobile series. The tablet looks cool and stylish, but it costs even more seriously. Below we explain the advantages and disadvantages of the unusual Asus device, to whom and for what it is suitable.
Message from the editor: Our defenders from the 115th brigade, which is now fighting in the east, need a pickup truck . Details for transferring funds to a monobank card – Polyanskaya Karine Sergeevna, card number 5375414101372265. We ask you to take part in the fundraising.
Glory to Ukraine!
Specifications Asus ROG Flow Z13
Processor: Intel Core i9-12900H;
Video Card: Integrated Intel Iris Xe and discrete NVIDIA GeForce RTX 3050 Ti 4GB GDDR6 (35W TDP and 40W Dynamic Boost);
OS: Windows 11;
Screen: 13.4-inch touchscreen with 16:10 aspect ratio, 1920 × 1200 pixels resolution, 120 Hz, support for Adaptive-Sync and Dolby Vision, 100% sRGB;
Memory: 16GB LPDDR5 5200MHz, 1TB PCI Gen 4 SSD;
Keyboard: Detachable, RGB backlit, Aura Sync support, 1.7mm key travel;
Sound: a pair of stereo speakers with support for Smart Amp and Dolby Atmos;
Modules: Wi-Fi 6E (802.11ax), Bluetooth 5.2
Interfaces: USB C (Thunderbolt 4, Power Delivery and Display Port 1.4), 3.5 mm, microSD, M.2, XG Mobile, USB Type-A 2.0;
Battery: 56 Wh;
Dimensions: 302.8×204.8×12 mm;
Weight: 1.1 kg;
Price: from 60 000 hryvnia.
Equipment
The Asus ROG Flow Z13 comes in a nice big box. Inside: another smaller box with the tablet itself, detachable keyboard, Strix Impact wired mouse, power supply, power cable, pouch and padded carrying bag. Inside the second box put the documentation and the stylus.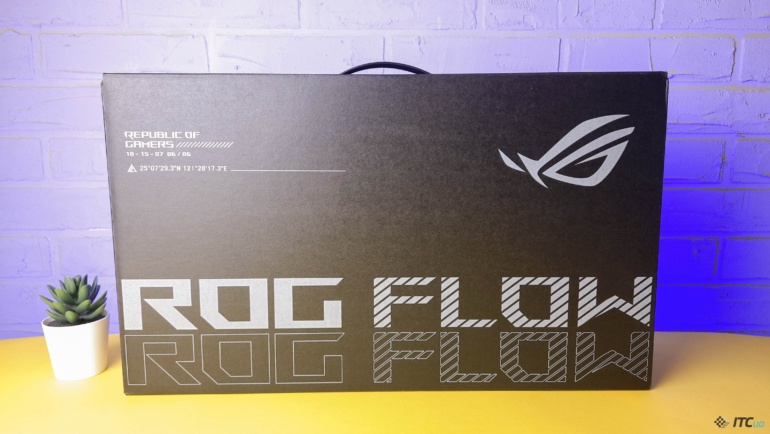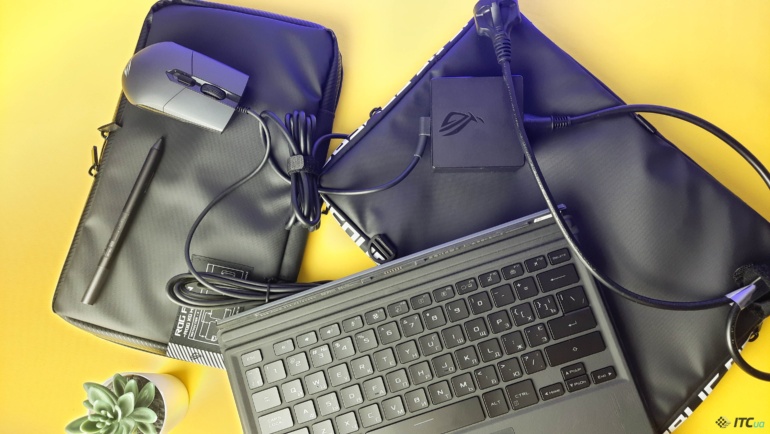 Design and ergonomics
The Asus ROG Flow Z13 measures 302.8 x 204.8 x 12mm and weighs 1.1kg. The model turned out to be quite thick and heavy. Because of this, holding it in your hands for a long time will not work, therefore, for ease of use, there is a hinged cover with a strap on the back for ease of use.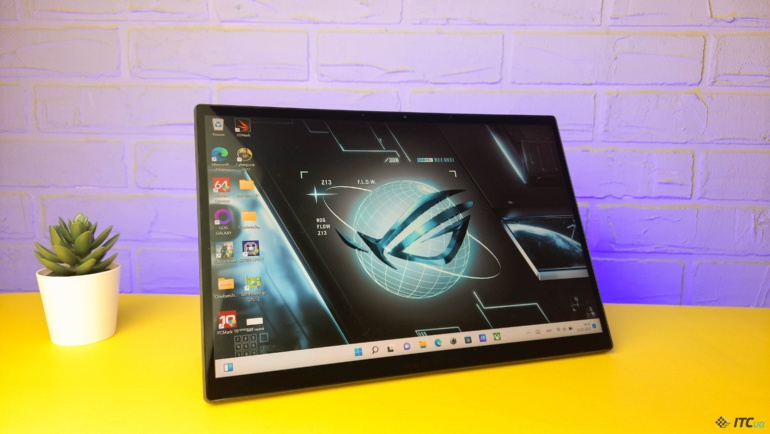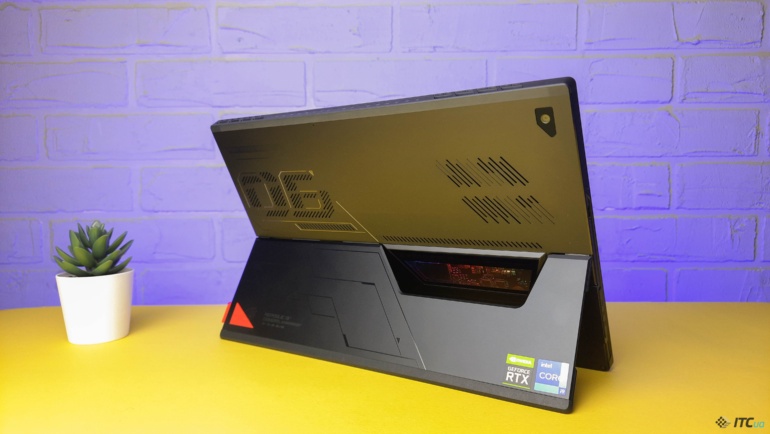 The case of Asus ROG Flow Z13 is made of metal and plastic. The manufacturer called the general style of the tablet retrofuturistic and inspired by the space age of the twentieth century. All this added to the case many different stylized stripes, cutouts and inscriptions.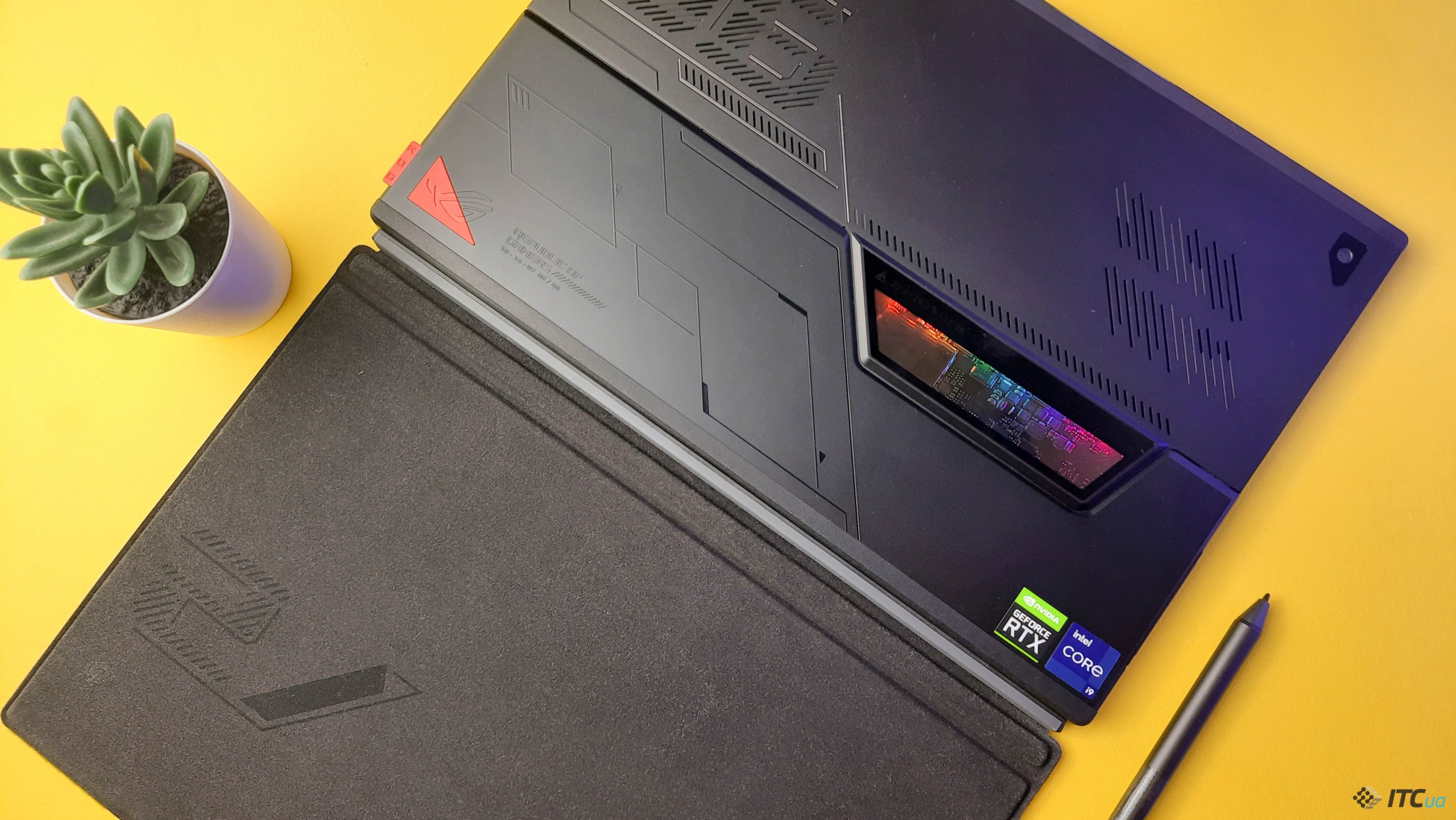 The main camera is installed at the back, and below is a spectacular "window" with RGB lighting, through which the motherboard and other components can be seen. Under the folding stand, a microSD card slot and a removable cover are available, where the M.2 drive is installed.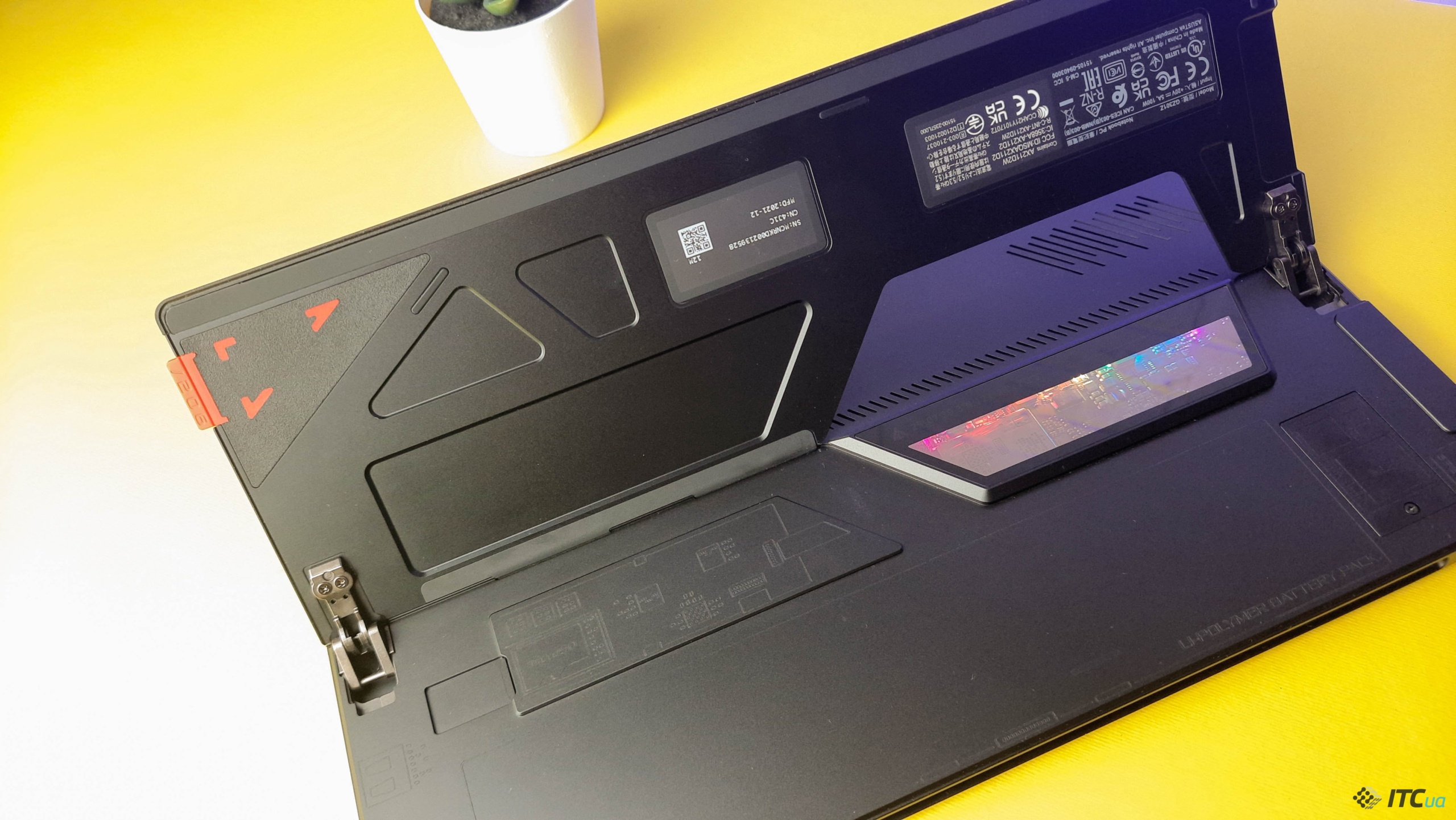 On the upper edge of the tablet there is an inscription Republic of Gamers and two cooling grills for blown air.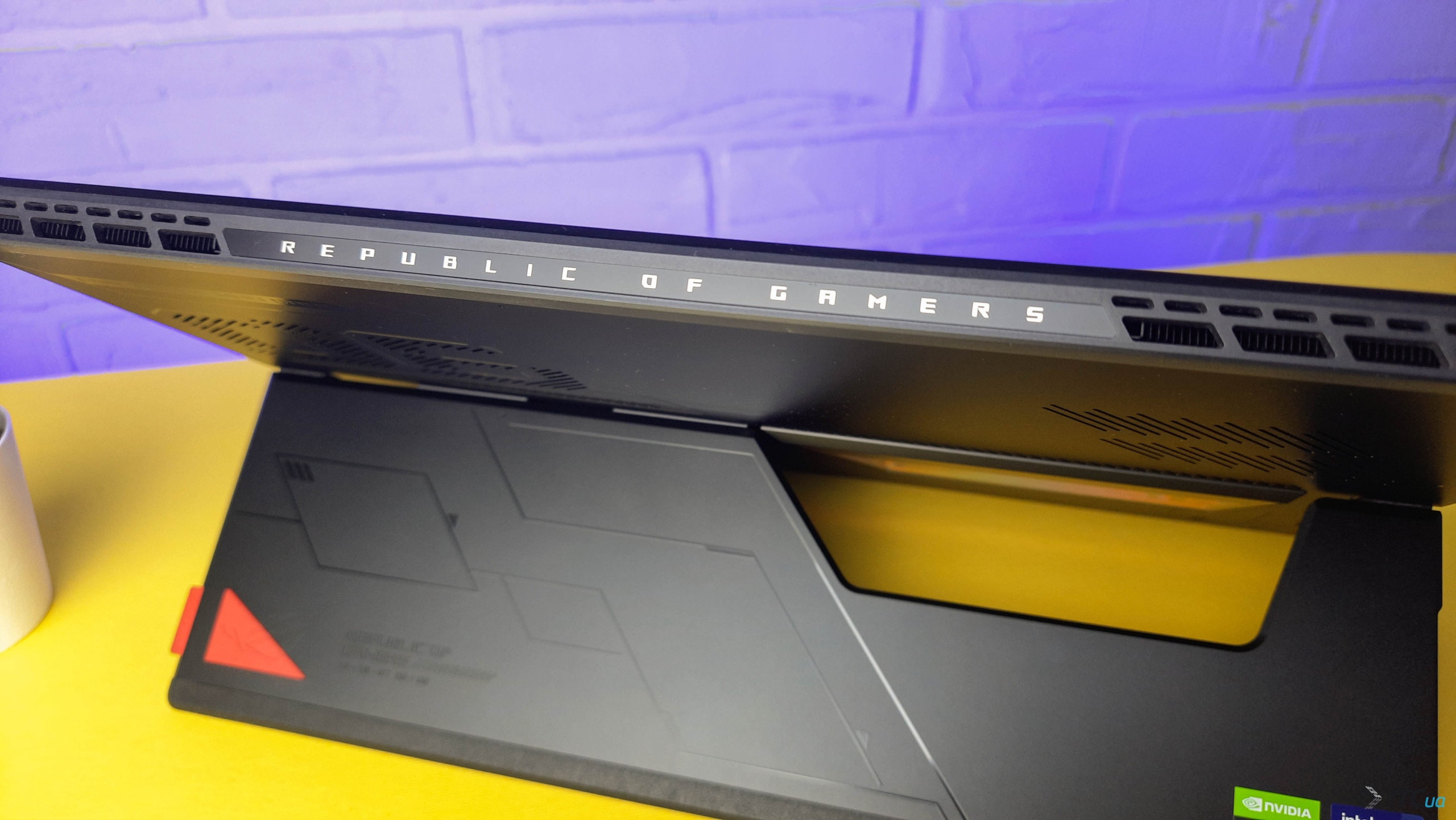 On the left side there is a USB C port with support for Thunderbolt 4, Power Delivery and Display Port 1.4. You can also see one of a pair of stereo speakers and an XG Mobile connector for connecting an external video card.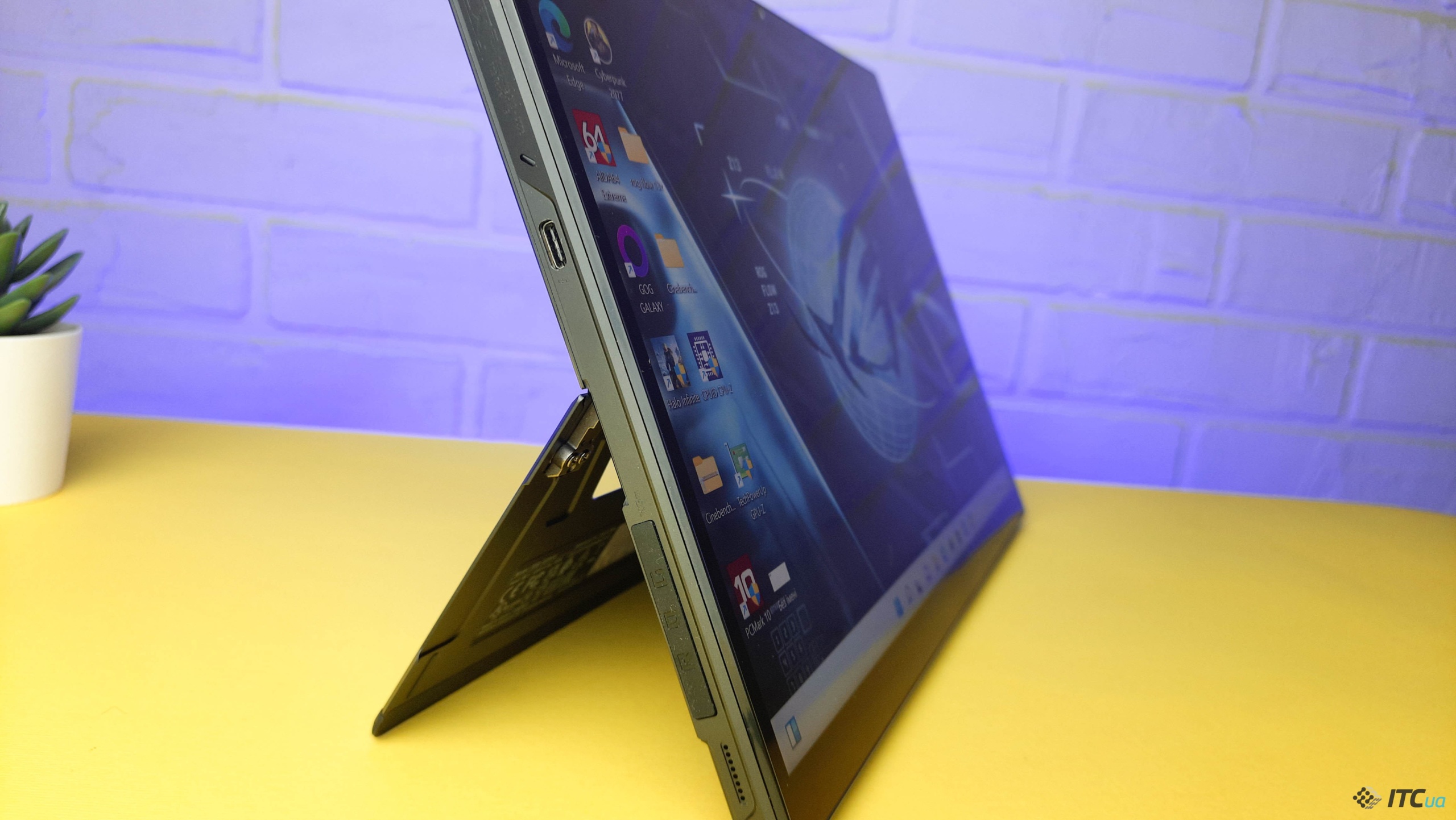 On the right side, there is an on/off button with a built-in fingerprint scanner, volume keys, a USB Type-A 2.0 port, another speaker, and a 3.5mm audio jack for headphones.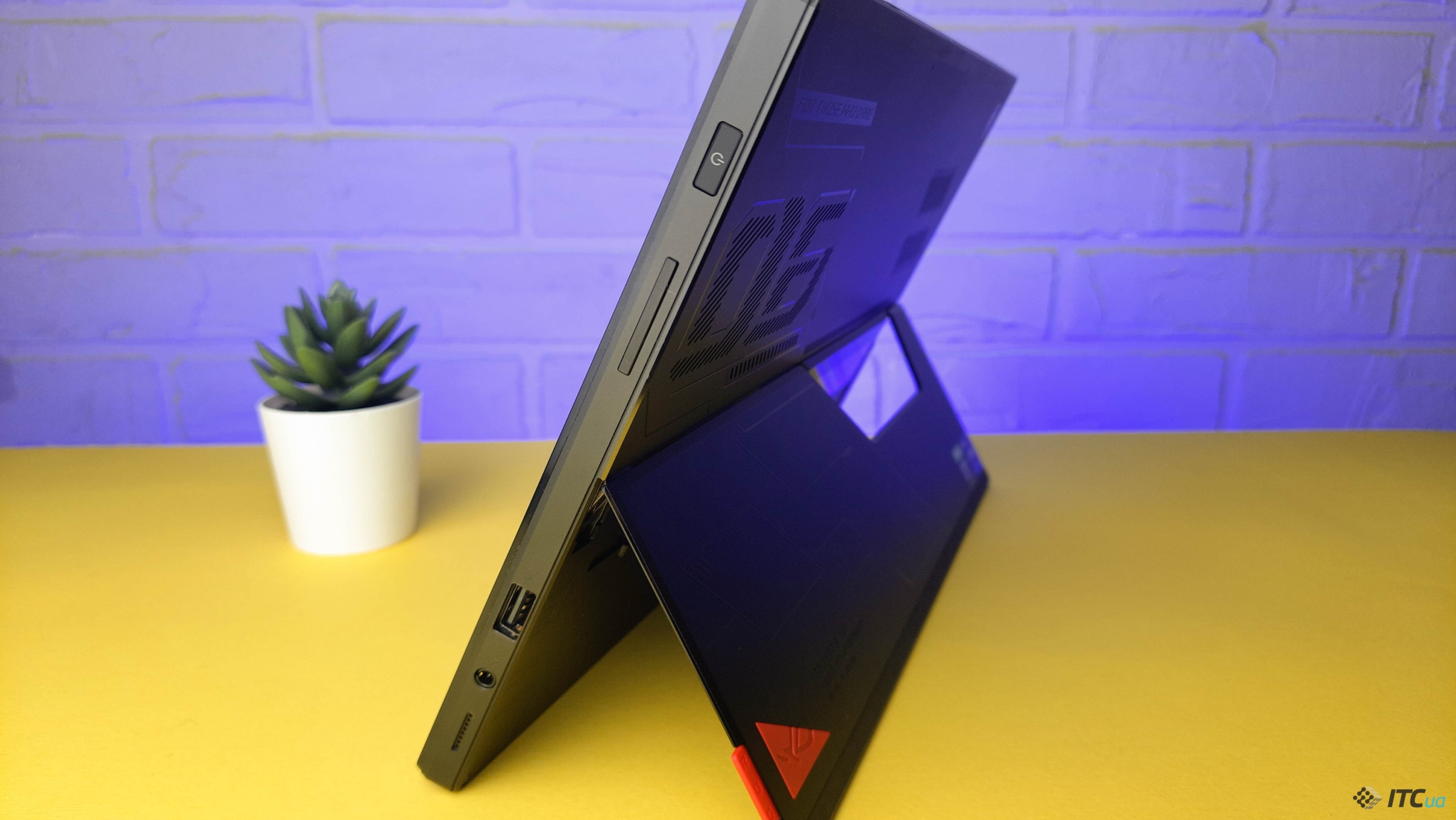 Mounts are installed on the bottom edge for quick connection of a removable magnetic keyboard.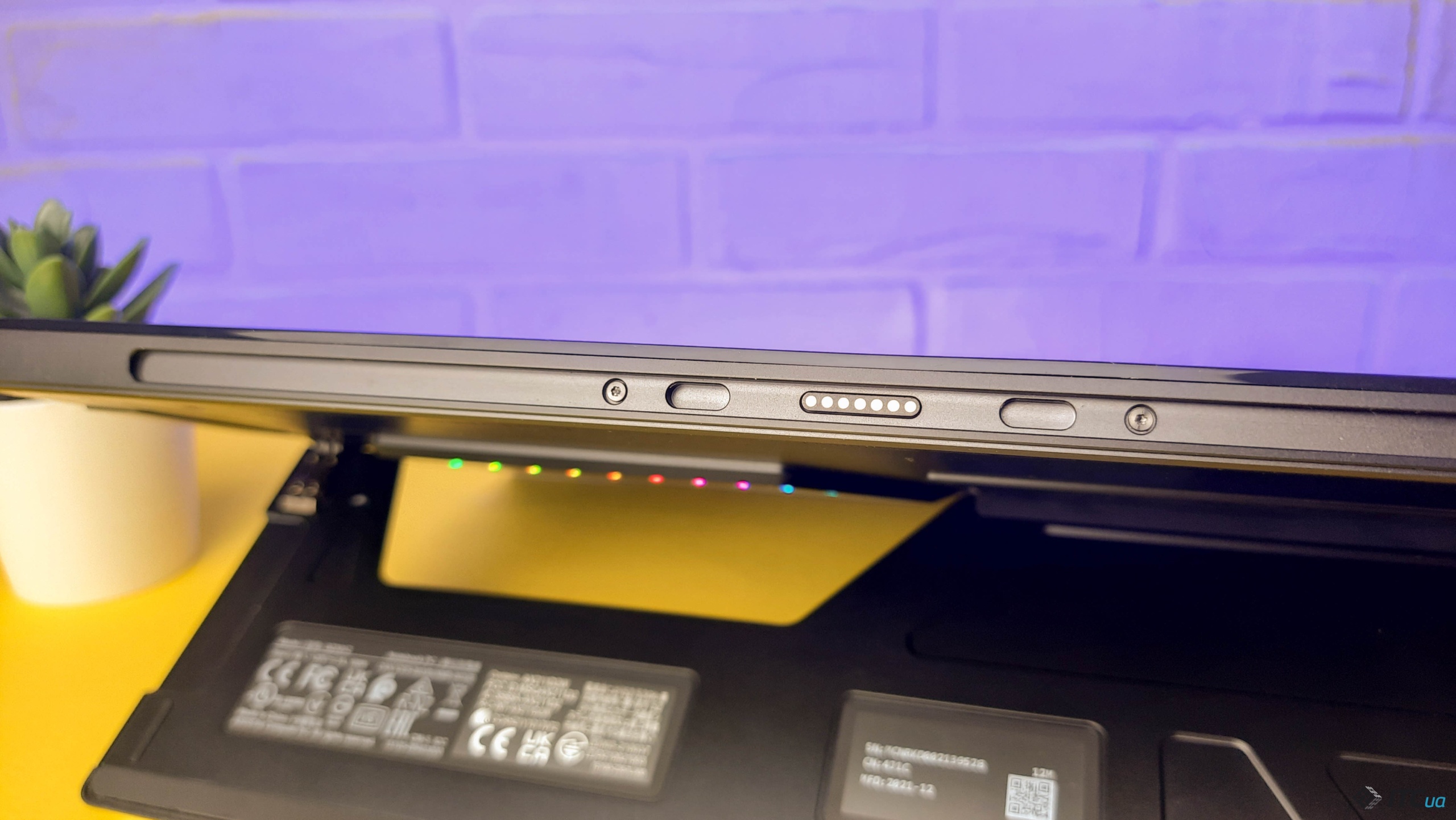 The Asus ROG Flow Z13 is almost completely free from wear, dust and fingerprints. But the screen, like many others, gets dirty almost instantly. Especially if you work with it with your fingers, not a stylus.
Heaviness was mentioned above. Also worth noting is the strange placement of the stereo speakers. They are located below and on the sides, so if you hold the tablet as usual with your hands along the edges, the speakers close and the sound becomes much quieter. You can turn the tablet upside down so that the label under the Rog Flow screen is at the top and the webcam is at the bottom. But this will not be an output in case of a video call. The third option is to put the tablet on a folding adjustable stand. Then the speakers do not close and its location can be adjusted.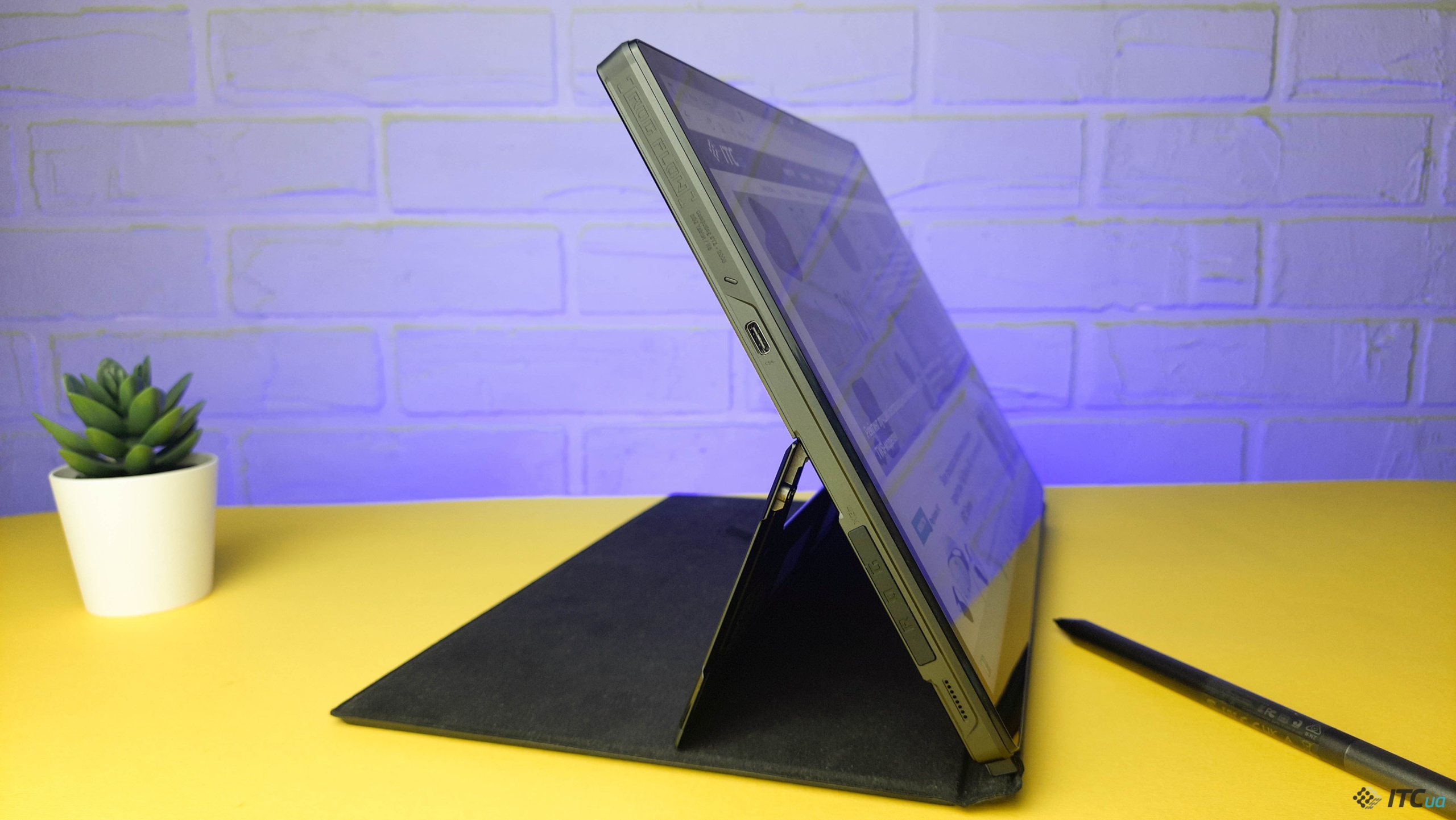 The built-in fingerprint scanner is fast and accurate. Sometimes it does not work on a wet or damp finger, but otherwise everything is fine.
Separately, it is worth noting the Strix Impact mouse. It's compact and wired, and even comes with RGB lighting. At the same time, it has soft switches with a pleasant touch and a standard wheel. In general, nothing outstanding, but this is an excellent, and even gaming model, for a complete mouse.
Asus ROG Flow Z13 display
Asus ROG Flow Z13 received a 13.4-inch screen with an aspect ratio of 16:10, a resolution of 1920 × 1200 pixels and a refresh rate of 120 Hz. There is also a 4K version, but at 60 Hz. Our review version claims 100% coverage of the sRGB color space. The screen brightness is 500 nits. The display is touch-sensitive and is covered with Corning Gorilla protective glass on top. The screen also received support for Adaptive-Sync and Dolby Vision technologies.
The display of the model does not have the thinnest frames, but the bottom one is completely wide. It has the inscription Rog Flow, and the front camera is placed at the top.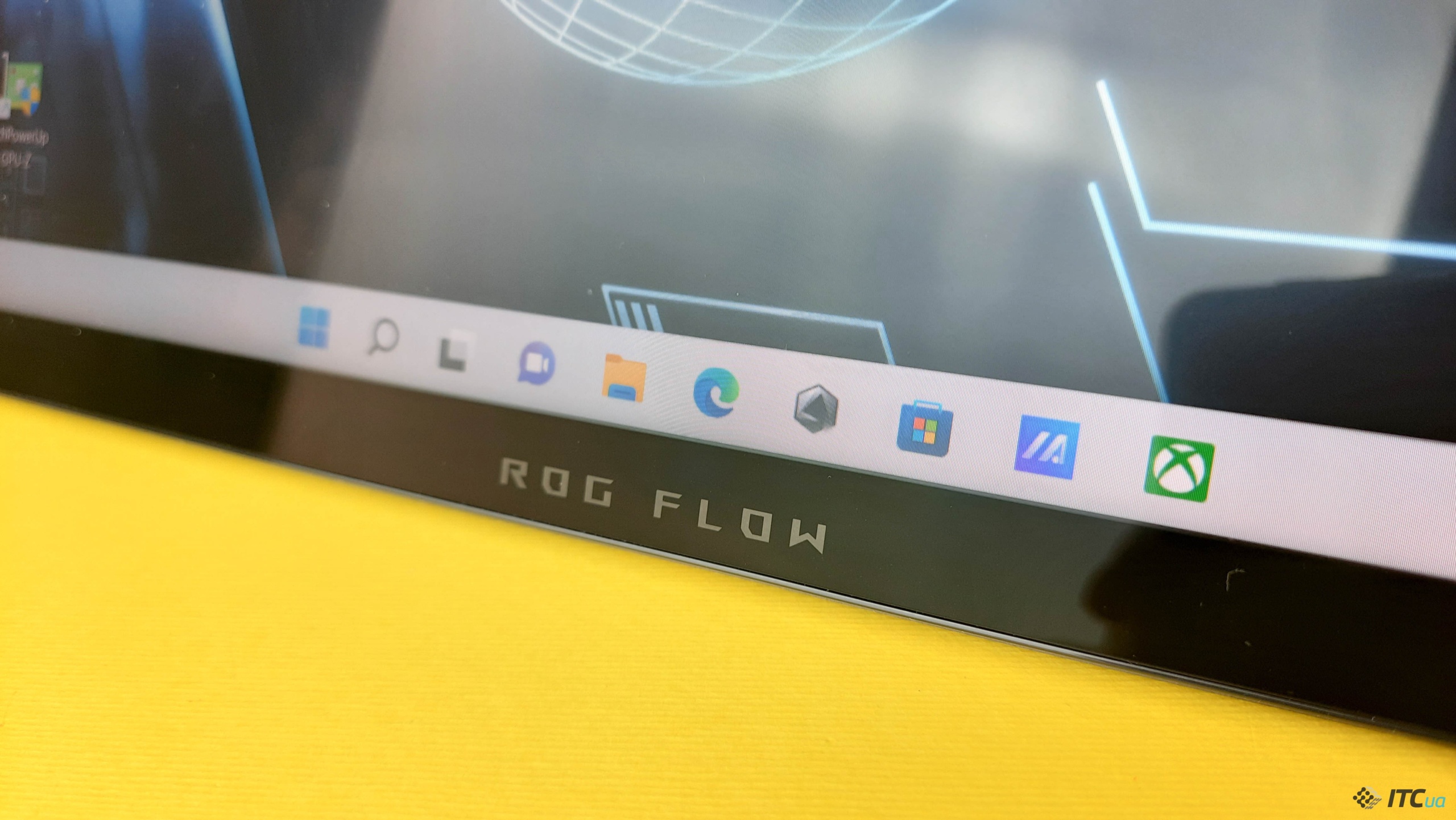 The display of the tablet is juicy and bright with adequate contrast. It is pleasant to watch movies or series, videos on YouTube and, of course, play on it. Viewing angles are large, black display is high.
The sensor works perfectly, so the reaction to touch is timely and fast. This applies to both fingers and the stylus. The latter looks standard and neat, runs on an AAAA battery and is equipped with a programmable button on the side.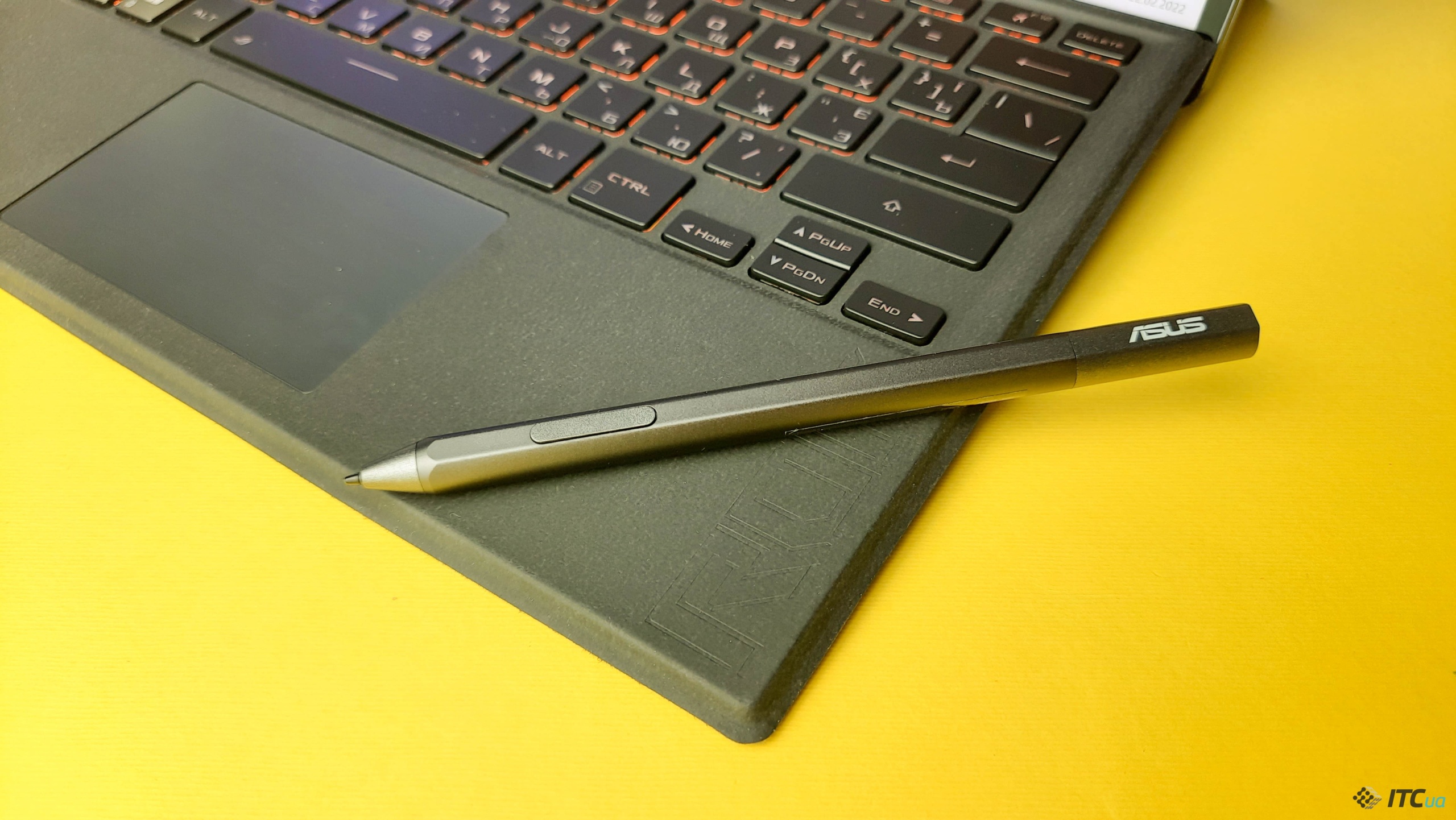 Keyboard and touchpad
Asus ROG Flow Z13 is equipped with a removable keyboard cover with a velvet surface that is pleasant to the touch. The model is easy to connect and remove thanks to the magnetic grooves. When using the tablet, it rises at a slight angle for ease of printing.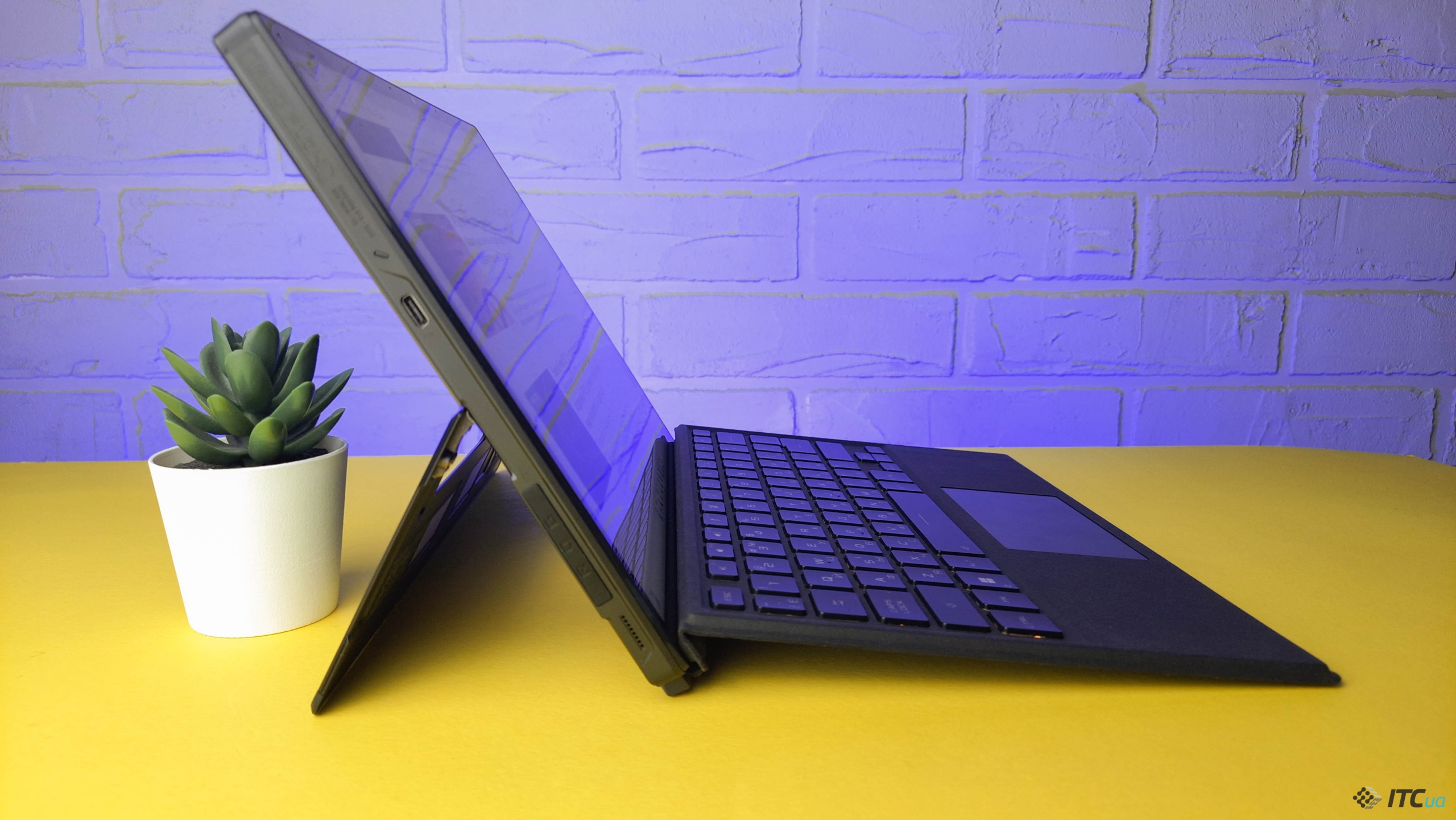 The keyboard is chiclet and even RGB backlit with Aura Sync support. The keys are low-profile, with a nice soft touch and 1.7mm of travel. The feel of use is as close as possible to the keyboard on Asus laptops, plus the same font and symbols. The touchpad is small and fairly standard. Pleasant to the touch and with a quick response to touch.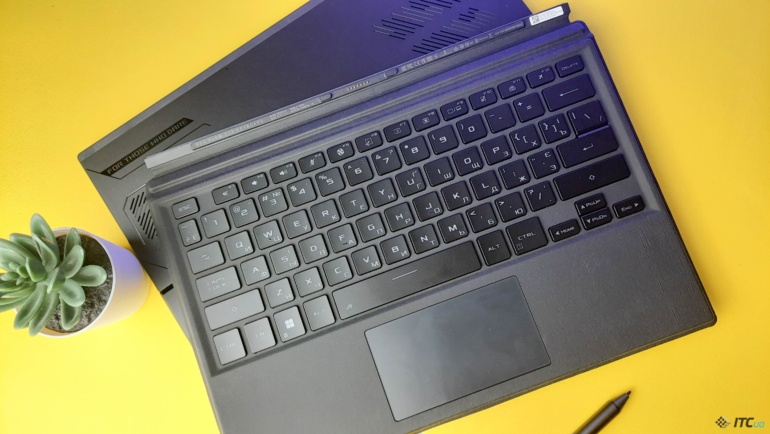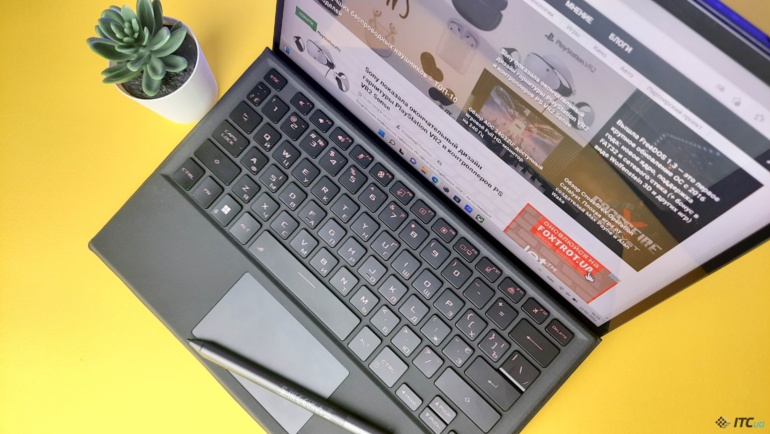 Platform and Performance
The Asus ROG Flow Z13 test sample received a 14-core Intel Core i9-12900H processor. But there are still options with Intel Core i5-12500H and Intel Core i7-12700H. Graphics here are built-in Intel Iris Xe and discrete in the face of NVIDIA GeForce RTX 3050 Ti with 4 GB of GDDR6 video memory and 35 W TDP (40 W in Dynamic Boost mode). RAM 16 GB LPDDR5 format 5200 MHz, and built-in 1 TB SSD PCI Gen 4.
The tablet also received Wi-Fi 6E (802.11ax) and Bluetooth 5.2 modules. Communication is fast and without glitches. The model holds the network well, and the wireless connection does not fail at a distance of up to ten meters. Of course, this is partly the case in the connected audio gadgets themselves.
Asus ROG Flow Z13 arrived pre-installed with Windows 11. The tablet works great on this version of the OS, does not slow down or buggy. Benchmark tests are decent too.
But in fact the games would like better performance. On high graphics settings in the story campaign of Halo Infinite, the tablet produced 55-65 fps. In Cyberpunk 2077 with patch 1.5 on ultra with ray tracing it was 15-27 fps. It turned out to achieve 55-60 fps at medium graphics settings. And in order to feel the full power of the 120 Hz screen, you need to run something simpler on the tablet. For example, the same MOBA or CS:GO.
All in all, the Asus ROG Flow Z13 does a great job with any demanding task, whether it's a modern game, a heavy video editor, or something similar. But in games, you still expect more from the model, especially for a price tag above 60,000 hryvnias. But it turns out that for an impressive amount the user gets, no doubt, a super-powerful tablet, but not a universal gaming station that can easily cope with any modern game. Most likely, the matter is in the cut-down video card, which can be seen from its rather small TDP.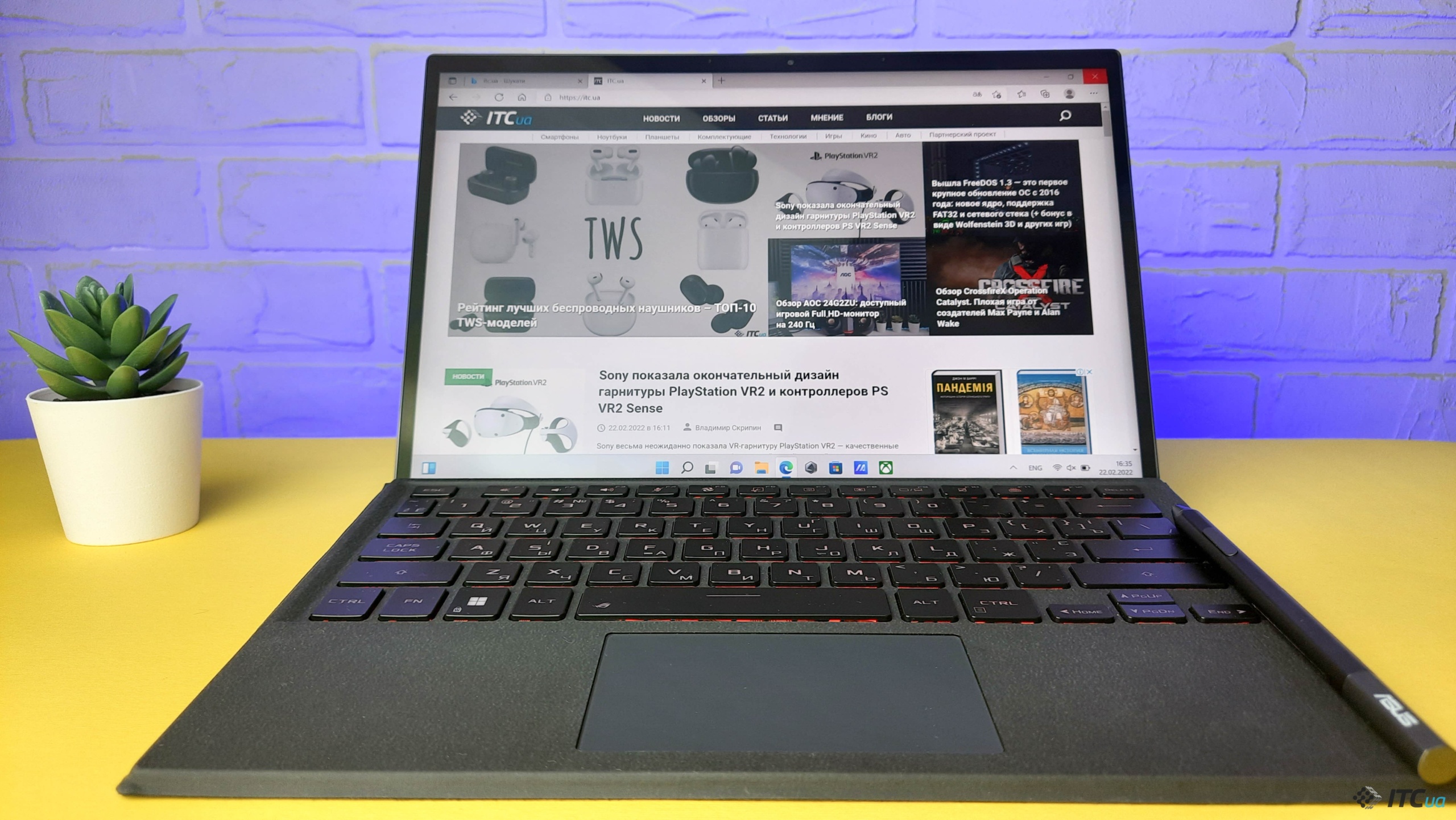 If you wish, you can buy an external video card XG Mobile from 3080, and only after that the novelty will become a full-fledged and easily portable center for games and multimedia. But this will greatly increase the already serious budget for the device.
Sound and camera
Asus ROG Flow Z13 is equipped with a pair of stereo speakers with support for Smart Amp and Dolby Atmos technologies. In the application of the same name, you can choose the sound quality and various presets. The speakers sound powerful and spacious. There is also some kind of bass and mids. But this is in comparison with other tablets and laptops. The overall volume of the model is above average, but I would like it to be louder.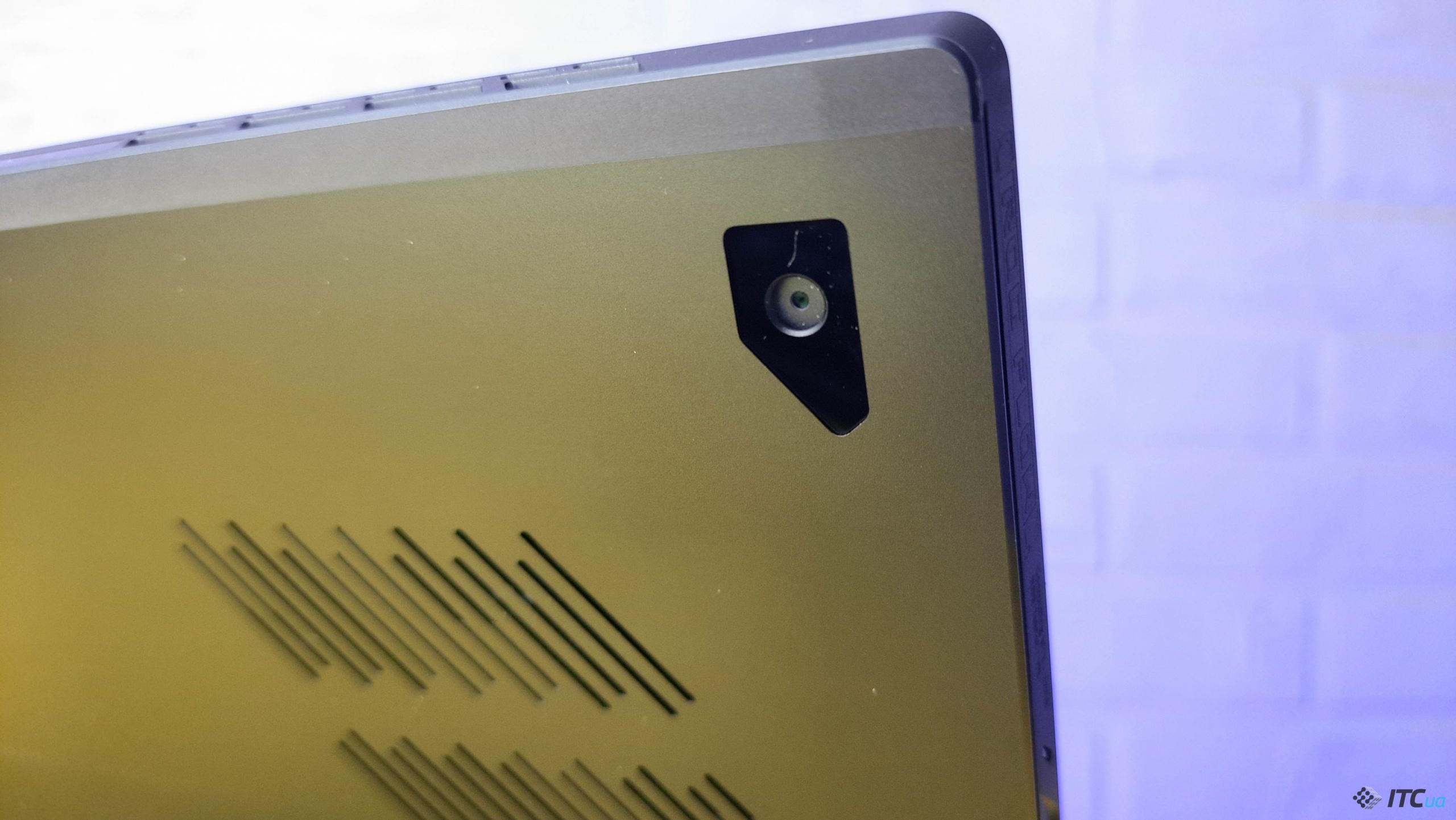 Both cameras shoot mediocre at 720p, but very bad photos come out on the front. For photos and videos, it is better to use the main one, but nothing serious can be done even on it. There are also three noise-canceling microphones, which will come in handy in the same communication with colleagues or friends.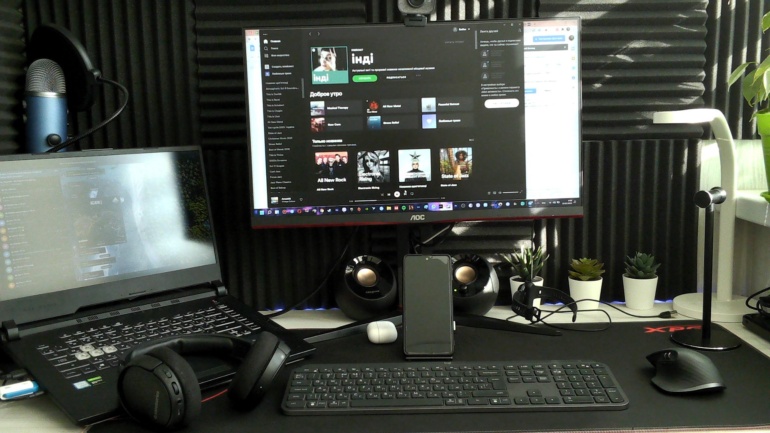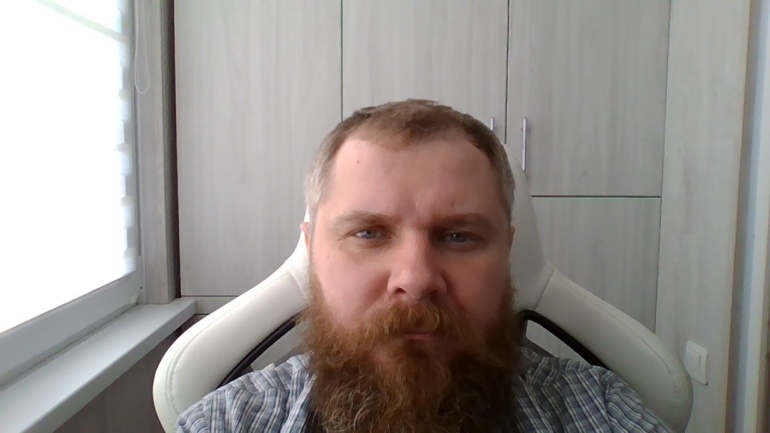 Autonomy Asus ROG Flow Z13
The tablet was equipped with a 56 Wh battery with support for fast charging via USB Type-C. It lasts for 5-6 hours, but this is when used to watch movies or videos, surf the Internet, listen to music, draw and play a little bit. If you run only games, then it will last for an hour and a half maximum. Therefore, you must always be close to the outlet.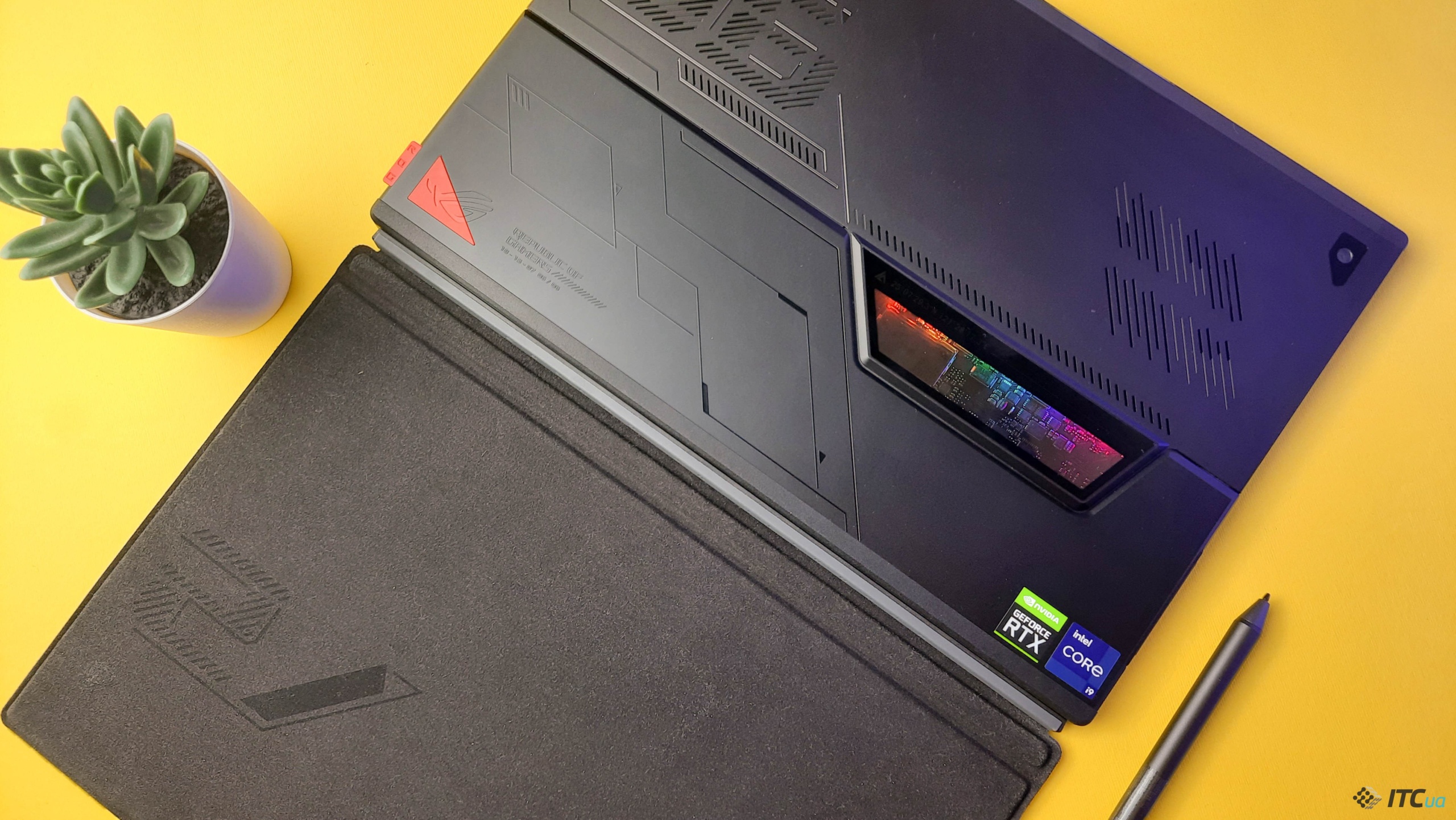 Comparison with competitors
In the 2-in-1 tablet segment for gaming and discrete graphics cards, the Asus ROG Flow Z13 has no competitors. If you still take the format of powerful transformers, then it is worth highlighting Microsoft Surface Pro 7 . True, this model is not suitable for games, and it costs more.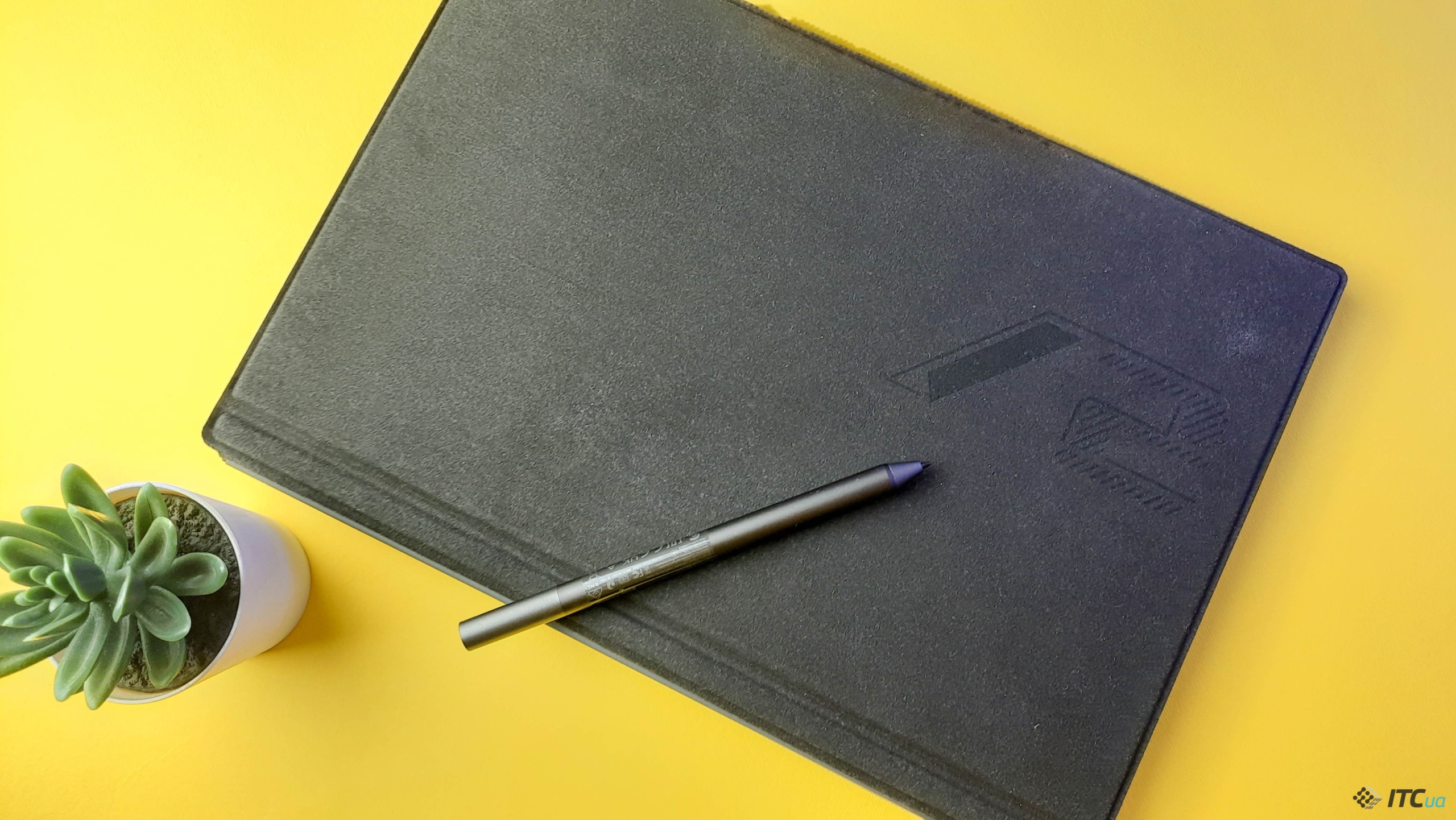 If you want something gaming for the same money and more powerful, then you should look at full-fledged laptops. In the range of 60-66,000 hryvnias, there are popular models ASUS ROG Strix G17 G713QR on GeForce RTX 3070 8GB, HP Victus 16-e0004ua with NVIDIA GeForce RTX 3060 at 6 GB, and GIGABYTE A7 X1 on GeForce RTX 3070 GPU with 8 GB of video memory.