The BBC News Russian Service app is available for IOS and Android . You can also subscribe to our Telegram channel.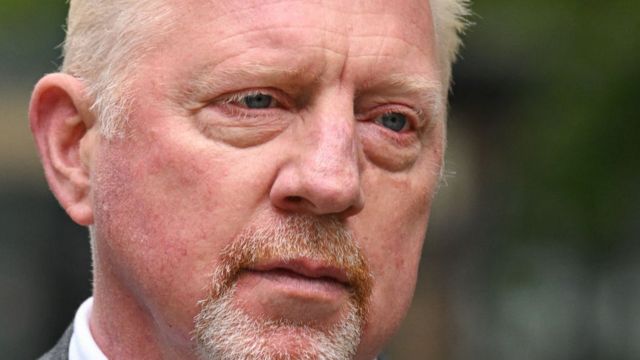 The Southwark Crown Court in London has sentenced 54-year-old German tennis player Boris Becker to 2.5 years for hiding assets worth £2.5m ($3.14m).
The court ruled that Becker deliberately withheld property in Germany and shares in a firm, and transferred large sums to his ex-wives, Barbara and Charleli, to avoid paying debts in the bankruptcy process he announced in 2017.
In prison, Becker, according to the verdict, will spend half of the appointed time.
"It should be noted that you did not show remorse and did not admit guilt. We did not see humility," said judge Deborah Taylor, sentencing the famous tennis player to a real term.
The jury found Becker guilty on four of the 24 counts on April 8.
The six-time Grand Slam winner filed for bankruptcy in June 2017. At that time, his debts were equivalent to 50 million pounds, but the trigger for bankruptcy was the non-payment of a loan for a villa in Mallorca worth 3 million pounds.
In 2002, Becker was convicted in Germany for tax evasion. The court sentenced him to two years of probation and a fine of 500,000 euros. The judge of the London court recalled this when announcing the verdict.
"You didn't heed the warning and didn't use the chance you were given by being given a suspended sentence, and that's an important aggravating circumstance," Deborah Taylor said.
Becker's lawyer, Jonathan Laidlaw, said in court that both his client's reputation and life had been completely destroyed.
"Boris Becker has literally nothing and nothing left of one of the most brilliant sports careers, and this is a real tragedy. These lawsuits have completely destroyed both his career and any chance for him to earn anything in the future," said advocate.