The BBC News Russian Service app is available for IOS and Android . You can also subscribe to our Telegram channel.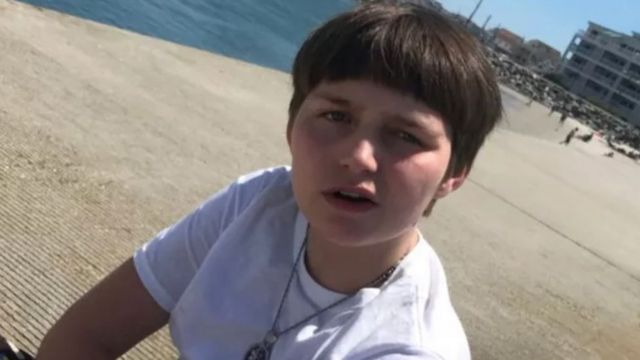 A former police officer who shot a 12-year-old boy in the back during a chaotic chase in early March has been charged with murder in Philadelphia.
Authorities say police officer Edsaul Mendoza, 26, was involved in a "tactically unsound" pursuit of Thomas "TJ" Siderio and shot him despite knowing the teen was unarmed.
Police believe that a friend of the victim was involved in the theft of weapons.
Mendoza was arrested on Sunday.
According to the facts presented by the investigation, Mendoza was part of a group of four plainclothes police officers who tried to detain Thomas and his 17-year-old friend, believing that he was involved in the theft of firearms.
When trying to detain the couple, a shot rang out, breaking the rear passenger window. As the teens tried to flee, Mendoza chased after Thomas and shot him three times.
The documents state that the third shot was fired despite Mendoza knowing that Tomas had dropped the weapon, which fell about 12 meters from the boy. By the time the last shot was fired, Thomas was no longer running.
"Thus, when Mendoza fired the third and fatal shot, he knew that 12-year-old Thomas Siderio no longer had a weapon and no way to harm him," Philadelphia District Attorney Larry Krasner said.
"Nevertheless, he shot him in the back, killing him."
Mendoza was fired from the police shortly after the incident.
Much of the evidence against Mendoza is based on footage of the shooting, which will not be made public until a judge authorizes it, prosecutor Krasner said. The prosecutor said the video showed Thomas "essentially lying face down on the pavement" and may have surrendered.
Mendoza was arrested on Sunday and is being held without bail. A preliminary hearing has been scheduled for May 16.
Thomas's great-grandmother, Mary Siderio, welcomed the news of the allegations against Mendoza, according to local CBS television.
"My heart is broken, I can't sleep," she said. "None of us can sleep. What happened is just terrible."