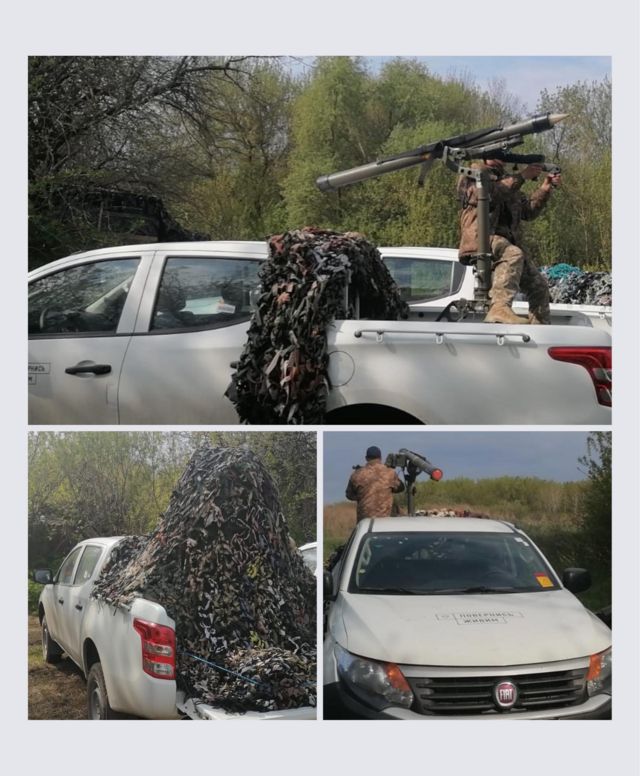 The Mistral anti-aircraft missile systems, which the Ukrainian army received from Norway, will be part of mobile fire brigades that will shoot down Russian drones and helicopters.
This conclusion can be drawn from the photo of the Return Alive Foundation, where these SAMs can be seen for the first time in the service of the Armed Forces.
"But the Mistral MANPADS from Norway has arrived," military observer Mikhail Zhirokhov commented on the photo.
The photos show that the Mistral was installed on a special carriage in the body of the pickup truck.
In Norway, these Mistrals were used in the navy – two missiles were installed on ships.
Therefore, during the transfer to Ukraine, the question arose as to how the anti-aircraft missile systems removed from the ships would be arranged.
Now it is clear that there will be a machine with one rocket on Ukrainian pickups.
Mobile fire groups MANPADS and ATGMs must be fast. On enemy drones and helicopters, and in the future – and on Russian fighters, they work, in particular, "Stingers" and "Needles" (other missile systems already used by the Ukrainian military. – Ed. .) And such work desperately needs mobility, "explained Andriy Rymaruk, head of the military department of the Return Alive Foundation.
"Over the past two days, the Armed Forces of Ukraine have eliminated almost 20 enemy UAVs worth about $ 2 million," Armed Forces Commander-in-Chief Valery Zaluzhny said on Tuesday.
Mistrals are capable of shooting down both helicopters and aircraft at low altitudes. Also, experts do not rule out their work on cruise missiles.
Mistral is a French-made anti-aircraft missile system developed in the 1980s and modernized in the 2000s.
"Mistrals" are considered easy to use and work on the principle of "fire and forget" ("shot and forgot") – that is, the operator does not need to guide the missile to the target.
This allows the calculation after the shot to disappear immediately from the launch site and avoid retaliation.
The Mistral missile is capable of hitting supersonic targets at altitudes up to 3,000 meters. But it also destroys objects at low altitudes of more than 5 meters.
SAM has a range of up to six kilometers.
The flight speed of the Mistral missile is Mach 2.6, and the maximum speed of the target they can shoot down is 1.5 thousand km per hour.
The peculiarity of the missile is that it is universal for all options and methods of launching from all possible installations: ships, machines and SAM carriers.
The manufacturer indicates that the training showed the level of hits "Mistral" at over 95%
Ukraine received from the Norwegians about 100 such anti-aircraft missile systems, which it removed from its ships.
Many of Ukraine's European allies are also armed with various Mistral systems.
Want to get top news in Messenger? Subscribe to our Telegram or Viber !