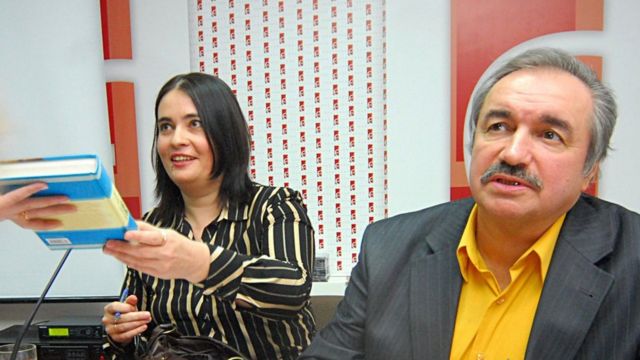 77-year-old Ukrainian science fiction writer Serhiy Dyachenko died in the United States on May 5. His wife Maryna Dyachenko announced this on Facebook .
The writer's wife did not report the cause of death. In the comments to the post, readers express their condolences to her.
You and your husband became for me, as a child, the best science fiction authors! I read "Varan" and "The Copper King" dozens of times! I hope you hold on, but just do not forget that we all love and respect your husband here, he will forever remain in the memory of future generations, and therefore, he is almost immortal, "- wrote one of the users of the social network.
Serhiy Dyachenko worked as a psychiatrist in Soviet times, the first book of his short stories was published in 1982, after which he became a member of the Writers' Union of the USSR.
He was the winner of the Shevchenko Prize for the screenplay for the film "Star of Vavilov" about a famous Soviet geneticist.
Together with his wife Marina Serhiy Dyachenko wrote such books as the trilogy "The Witch's Century" (1997-2020), "Magicians Can Do Anything" (2001), "Obsessed" (2011), the screenplay for "Populated Island" (2008) based on the brothers' novel Strugatsky.
According to Bukvoid , Marina and Serhiy Dyachenko were among the 10 most successful Ukrainian writers in 2010 in terms of circulation.
Want to get the most important news in the messenger? Subscribe to our Telegram or Viber !