Manufacturers of cordless multi-cyclone vacuum cleaners can be counted on the fingers of one hand, one of them is Dreame. Now on sale you can find 15 models of this brand and several more models sold under the MI and MIJIA brands, and it's not so easy to figure out how they differ. I did it and I will tell you.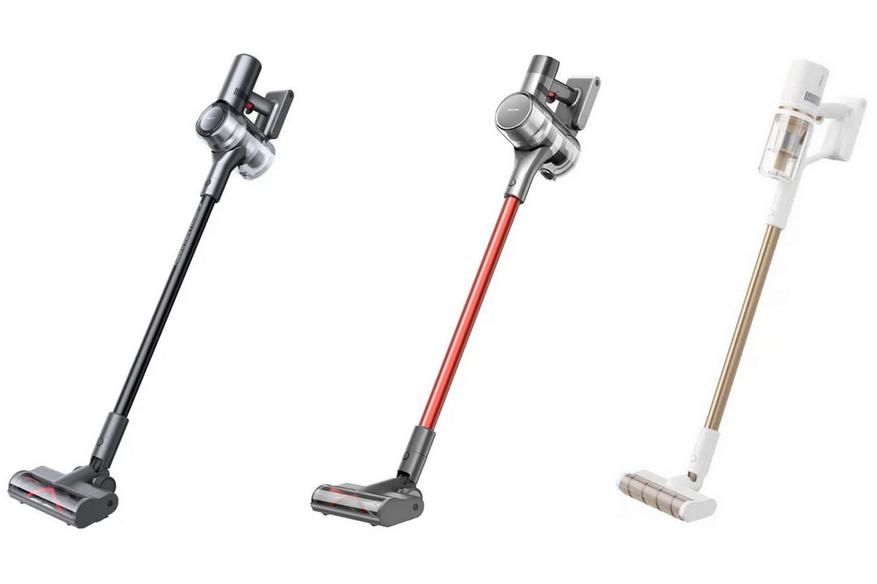 Multi-cyclone filtration (large cyclone, then several small ones) allows you to filter out more than 99.5% of dust, and only with such filtration the pre-motor filter (HEPA, non-woven or foam rubber) remains clean for a long time. The multicyclone was invented by Dyson, but so far only a few manufacturers use it.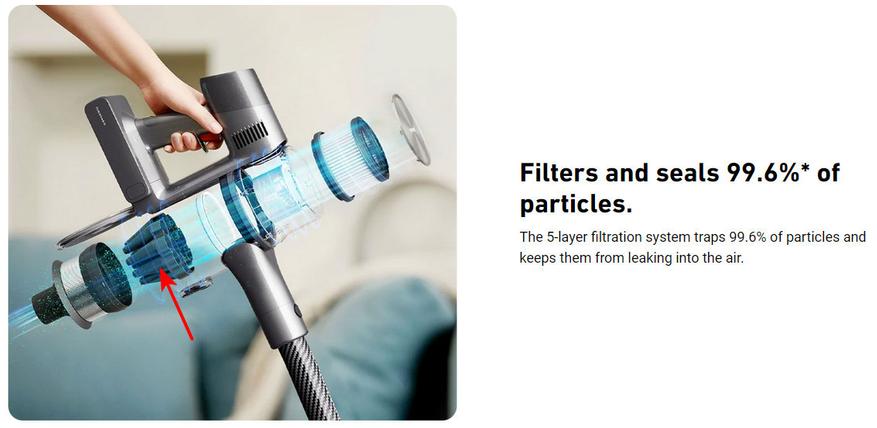 Dreame (official site here ) has all multi-cyclone vacuum cleaners, younger models have 7 or 8 micro-cyclones, the rest have 12.
I collected all available data for all Dreame models in a large table. Hope it helps you make a choice.
In the column "Estimated power" I calculated what the power consumption of the vacuum cleaner should be based on the given battery capacity and operating time. It's funny to see how, for the sake of marketing, some models underestimate the power in eco mode in order to achieve a long time.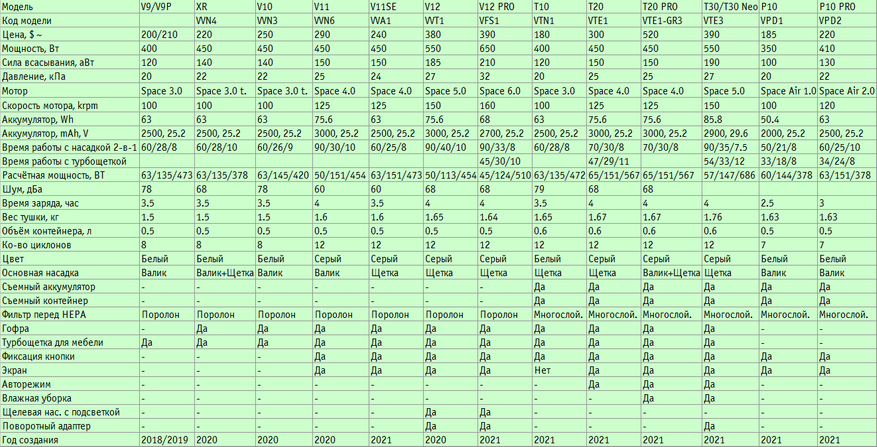 Three series of vacuum cleaners are distinguished by a letter in the name:
series V – non-removable flask and battery, foam pre-filter;
T series – removable flask and accumulator, multilayer pre-filter;
P series – removable flask and accumulator, multilayer pre-filter, horizontal arrangement of the flask.
There is also the XR model, which belongs to the V series, although it does not have this letter in the name.
Some models have a turbo brush equipped with a soft roller (it does not wrap hair, but is not very suitable for cleaning carpets), some have a universal brush that can clean both hard surfaces and carpets. The brush is equipped with an anti-winding system, but it still winds up a little.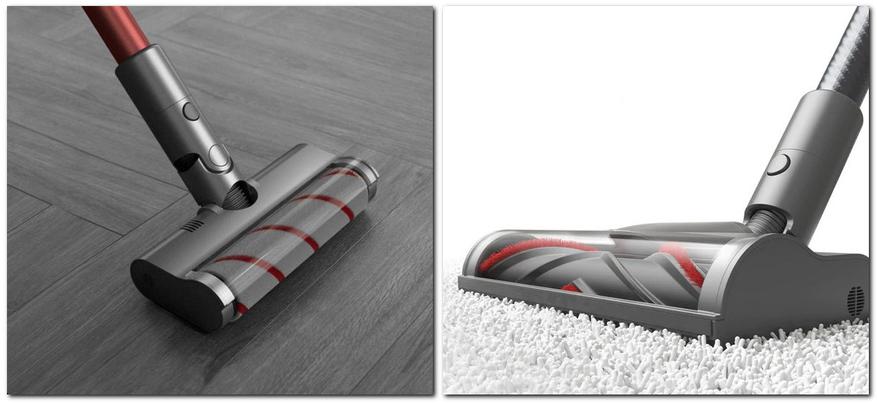 There are two models that come with both turbo brushes at once.
Most models come with an additional motorized mini-brush for upholstered furniture.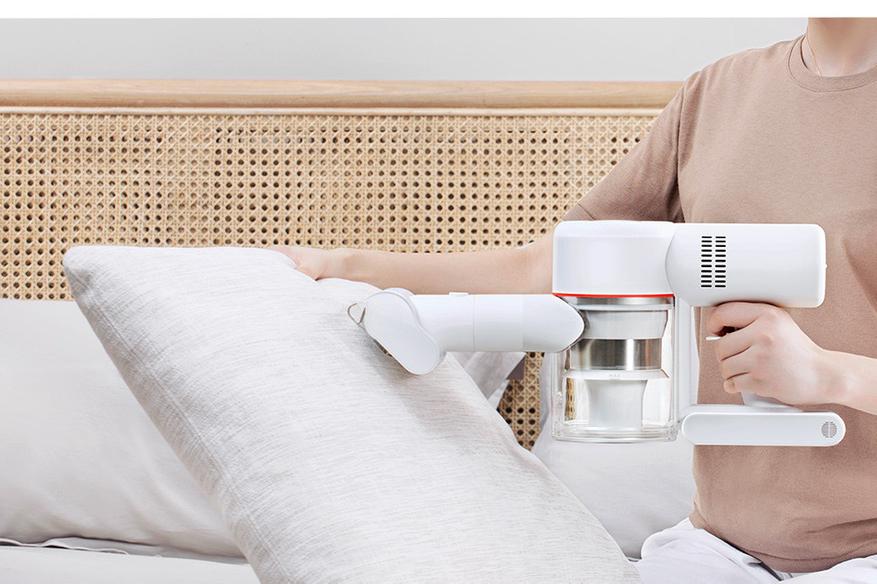 Many models come with a corrugated extension.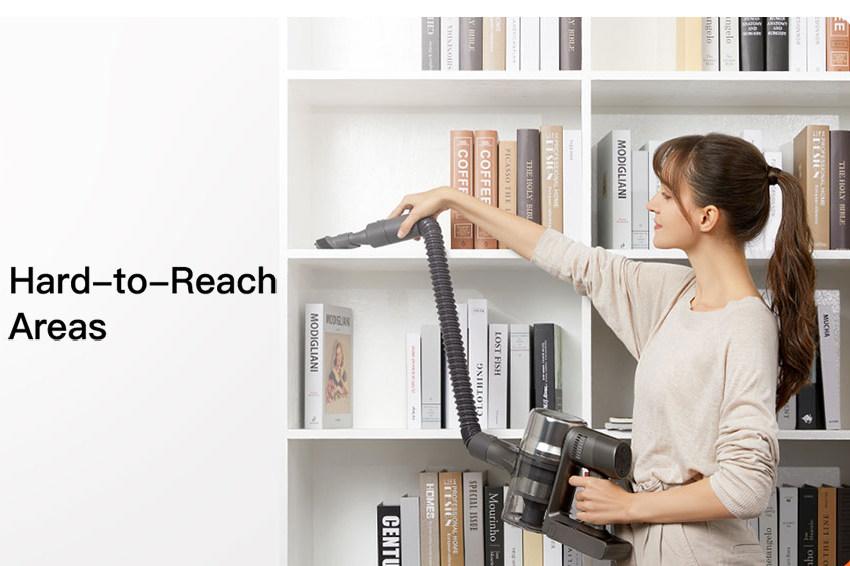 Older models require constant holding of the power button. The new ones have a separate button that switches the mode of the power button (either constantly hold or press and release).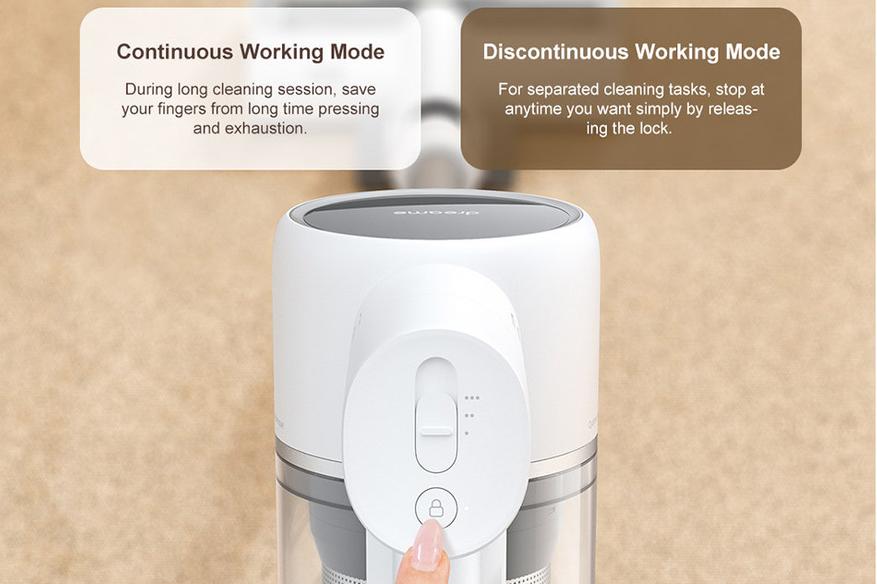 Many models have a color screen, the older ones have an auto mode with a dust detector.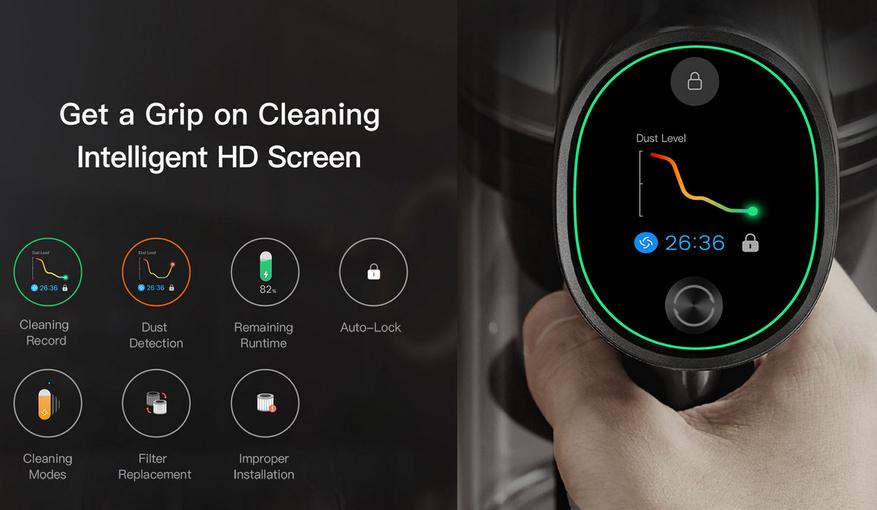 Even the "weakest" models with a maximum suction power of 100 watts suck very well and do it better than most other vacuum cleaners on the market.
It is important to understand that almost all the beautiful figures given in advertising (maximum power, suction power, pressure, operating time) have little to do with real use. The fact is that the first three parameters are given for the maximum power mode, in which the vacuum cleaner works only 8-10 minutes and gets very hot, and the maximum operating time is given for the eco mode, in which the vacuum cleaner sucks too weakly. Moreover, it is almost never mentioned anywhere, but the operating time of 60-90 minutes is achieved when using a vacuum cleaner without a turbo brush.
The main, "working" mode of using the vacuum cleaner is medium power, the parameters for which are almost never given. In this mode, any Dreame will work for about 25-30 minutes with a turbo brush, and the suction power, although different for different models, is not at all as strong as at maximum.
Dreame's V series is the most massive and most popular.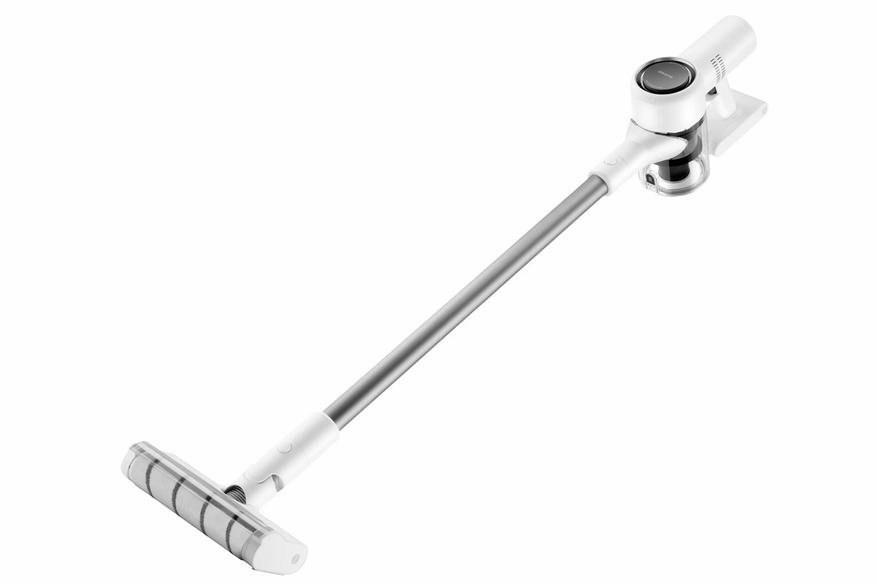 It is easiest for her to buy filters, and they are the simplest – HEPA, into which a foam ring is inserted.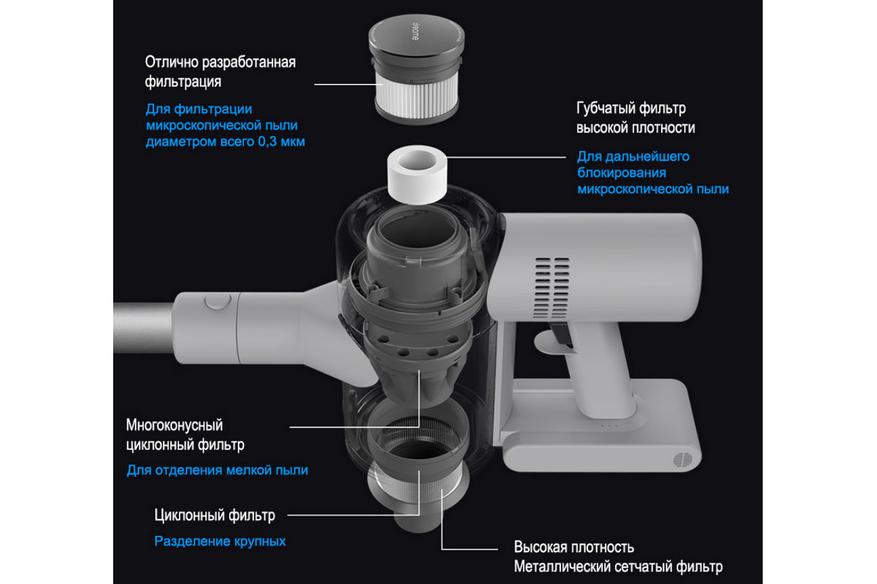 For cleaning, you need to place the vacuum cleaner over the trash can and press the button that opens the container door. To clean up stuck debris, the cyclone block is removed from below (in order not to get your hands dirty, you can insert a crevice nozzle into the cyclone and remove it using such a "handle").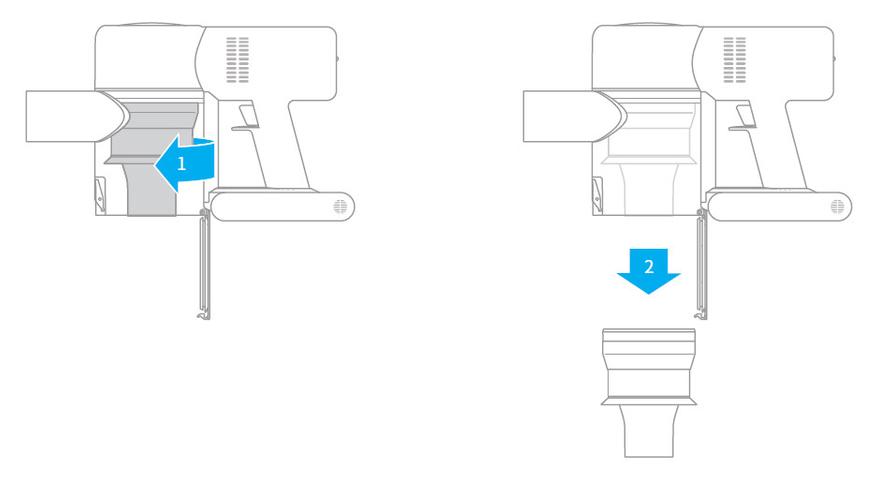 Vacuum cleaners in this series are also sold under the Xiaomi brand: MIJIA Vacuum Cleaner 1C is very similar to Dreame V9, MIJIA K10 is similar to Dreame V11.
The new T series is different in that it has a removable battery and container.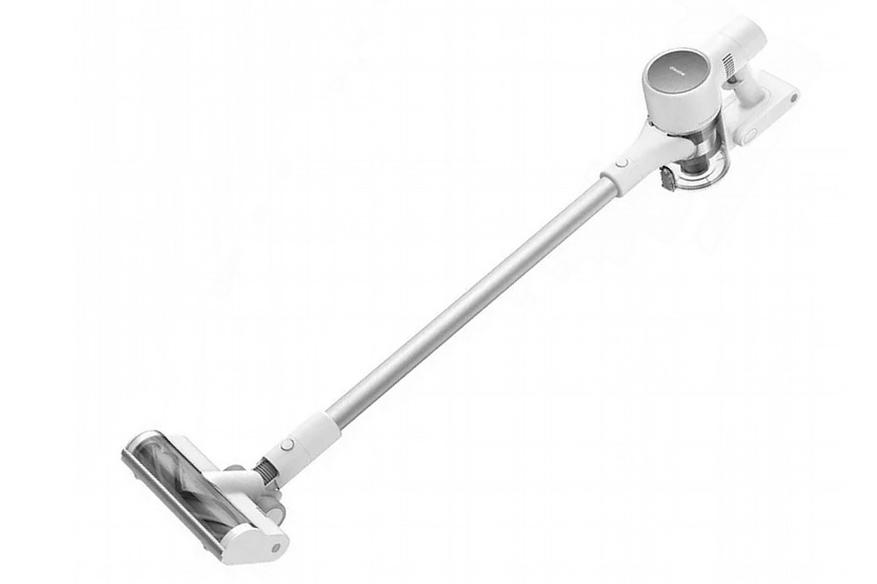 This costs an extra 150 grams of weight. The removable container is convenient because for cleaning it is not necessary to carry the entire vacuum cleaner to the trash can – you can simply remove the flask and clean it separately. The bottom cover swings open both when the container is on the vacuum cleaner and when it is removed. To clean out stuck debris, you need to remove the container and pull up the cyclone unit using the folding handle, while the filter can not be removed.


The advantage of this solution is that you do not need to get your hands dirty, taking on a dirty cyclone from below. Another plus in the filtration system – HEPA has remained almost the same, and instead of a foam ring – a flat round multilayer filter, under which you can put a napkin so that the filter gets less dirty.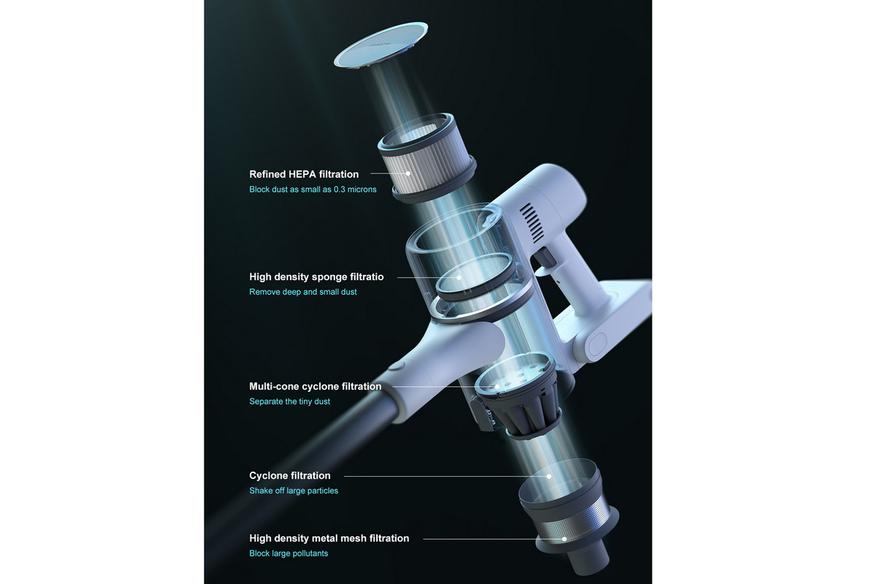 Vacuum cleaners in this series are also sold under the Xiaomi brand: Mi Vacuum Cleaner G9 is a copy of Dreame T10, Mi Handheld Vacuum Cleaner Pro G10 is the same Dreame T20 Pro. MI vacuum cleaners differ from Dreame in color (orange cyclone plastic, white body in G10), a different storage base and the absence of an extension corrugation in the kit. Filters and batteries are the same.
The P10 series includes only two models and is considered a budget one – it does not have a mini-turbo brush for furniture, an extension corrugation, only one universal nozzle (slotted with a sliding brush), the diameter of the flask is smaller, for any cleaning the flask must be removed from the vacuum cleaner.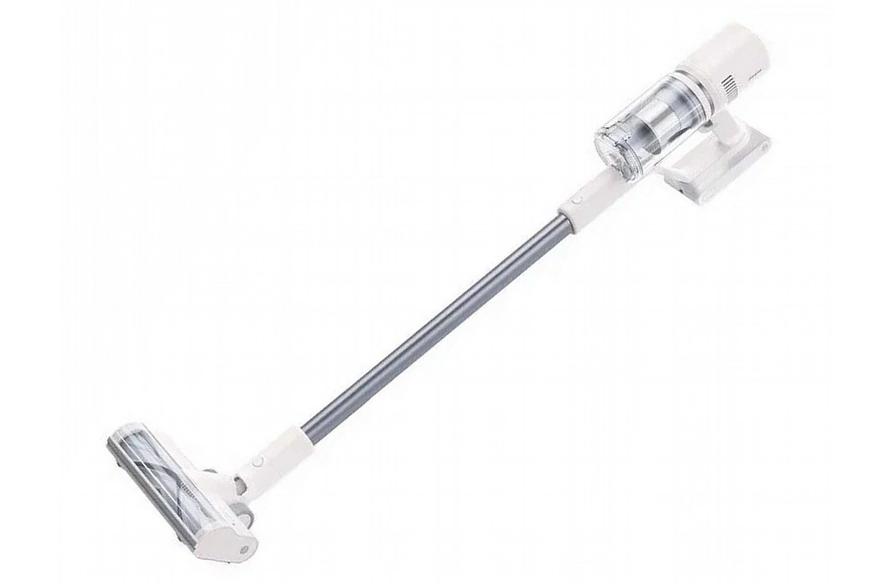 Vacuum cleaners of different series and different models are not very compatible in terms of accessories. The P series is not compatible with anything at all (the pipe is not round, but oval and the mounts are different). For the V and T series, everything is similar, but the distance between the brush contacts can be 6.4 and 9.6 mm, and even for the European and Chinese versions of the same model, this distance is different (for European 9.6).
Original Dreame accessories are quite expensive and hard to find. A removable battery or turbo brush can be sold for half the price of a new vacuum cleaner.
Video:
After studying all the models, I bought Dreame T10 at a great price of 13900 rubles. I have been using it for a week now and I liked the vacuum cleaner so much that I bought the same relatives. I will review it soon.