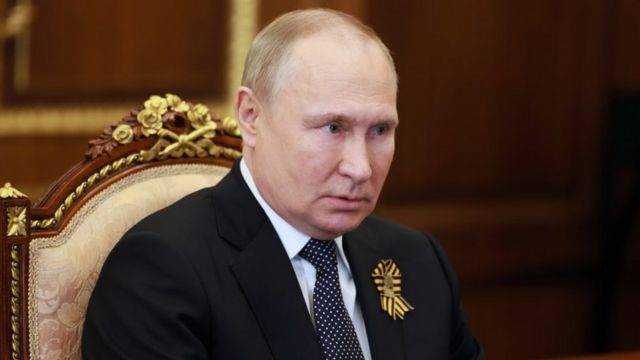 Vladimir Putin is preparing for a long war in Ukraine, and even his victory in the east will not potentially end the conflict, warns US intelligence.
Fierce fighting continues in the east of the country, where Russia is trying to seize new territories.
After the offensive on Kyiv was choked, Moscow reoriented its troops to capture Donbass.
However, Russian forces still remain at a standstill, US intelligence said.
U.S. National Intelligence Director Evril Gaines said in a Senate hearing Tuesday that Putin still intends to "achieve goals outside Donbass," but he is faced with a mismatch between his ambitions and Russia's current military capabilities.
She added that the Russian president probably hoped that US and EU support for Ukraine would weaken as inflation, energy prices and food shortages rose.
However, the Russian president can take more decisive action as the war continues. But Moscow will use nuclear weapons only if Putin acknowledges that there is an "existential threat" to Russia.
"The Russians are not winning, and the Ukrainians are not winning, and in that sense we are in a somewhat stalemate," said Lt. Gen. Scott Berrier, head of US intelligence, at the same hearing.
During the last fighting in the Kharkiv region, Ukrainian troops liberated four settlements: the villages of Cherkaski Tyshky, Ruski Tyshky, Rubizhne and Bayrak.
President Volodymyr Zelensky stated that Ukrainian forces were gradually ousting Russians from the Kharkiv region.
At the same time, he asked Ukrainians to refrain from excessive emotions about the victories of Ukraine's forces, because, according to the president, this creates an atmosphere of moral pressure.
"It is not necessary to create such an atmosphere of specific moral pressure, when certain victories are expected every week, even every day," Zelensky said.
Want to get top news in Messenger? Subscribe to our Telegram or Viber !