A worthy model of the Dreame P10 light upright vacuum cleaner from the Xiaomi ecosystem. A compact form factor and a weight of about 1.6 kg, combined with a convenient wall mount, allow you to comfortably use this model for both daily and occasional cleaning. This vacuum cleaner is designed to be always at hand. And maintenance of this model requires a minimum of effort.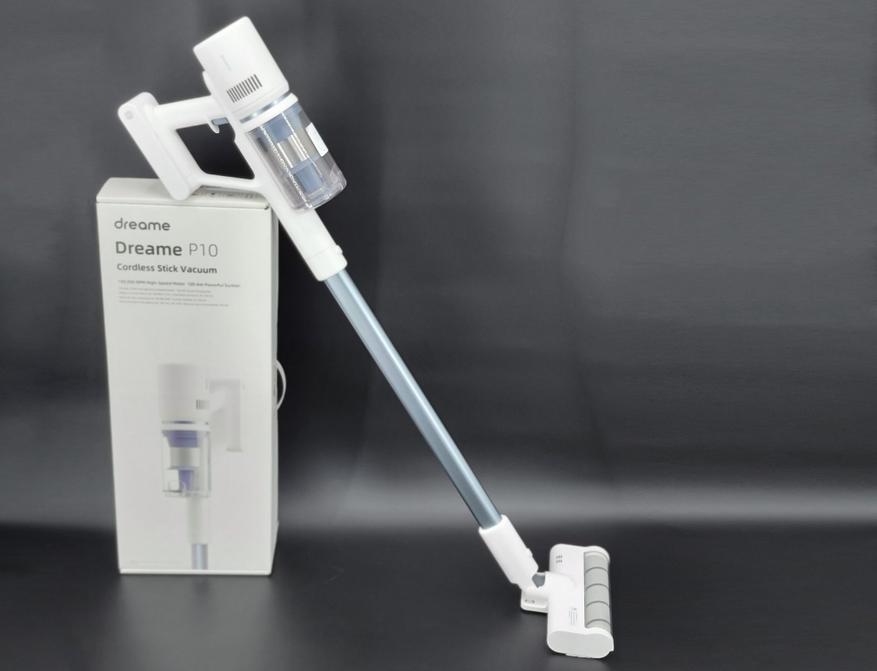 Characteristics:
Model: Dreame P10
Type: Upright Cordless Vacuum Cleaner
Power: 350W
Motor: brushless 100'000 rpm
Suction: 20 kPa (declared)
Waste tank volume: 500 ml
Filtration type: cyclone with HEPA filter
Time of continuous work: up to 50 min
Control: Display, three operating modes
Battery capacity: 2000 mAh (7S)
Weight assembled: 1.63 kg
The packaging is a slightly elongated and narrow box with a disassembled vacuum cleaner inside. The box contains the image of the model, the name, as well as the main characteristics. There is also a carrying handle.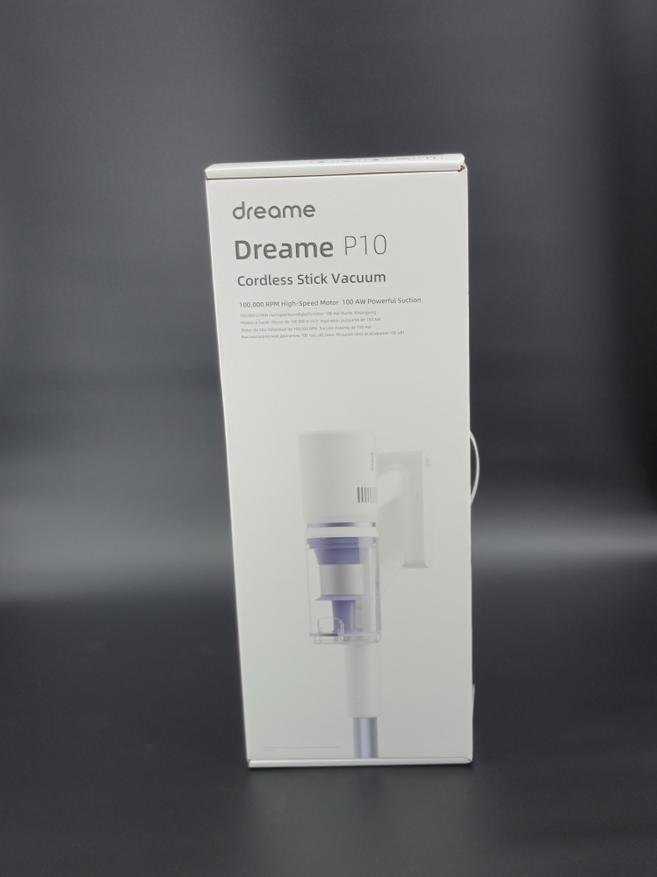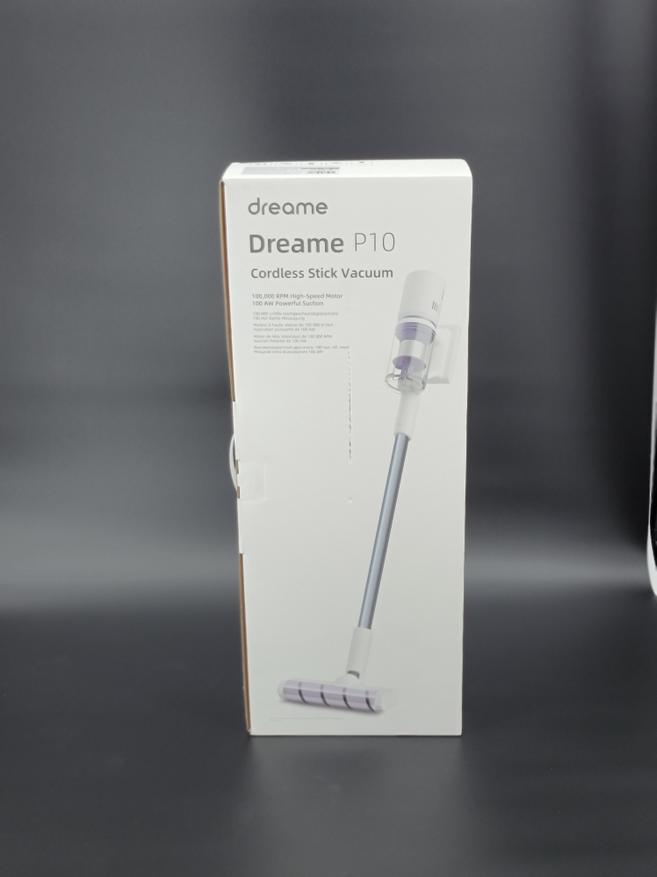 Inside the box, all parts of the disassembled vacuum cleaner are arranged in separate cells to prevent damage during transportation. To protect against abrasions, special packages are used.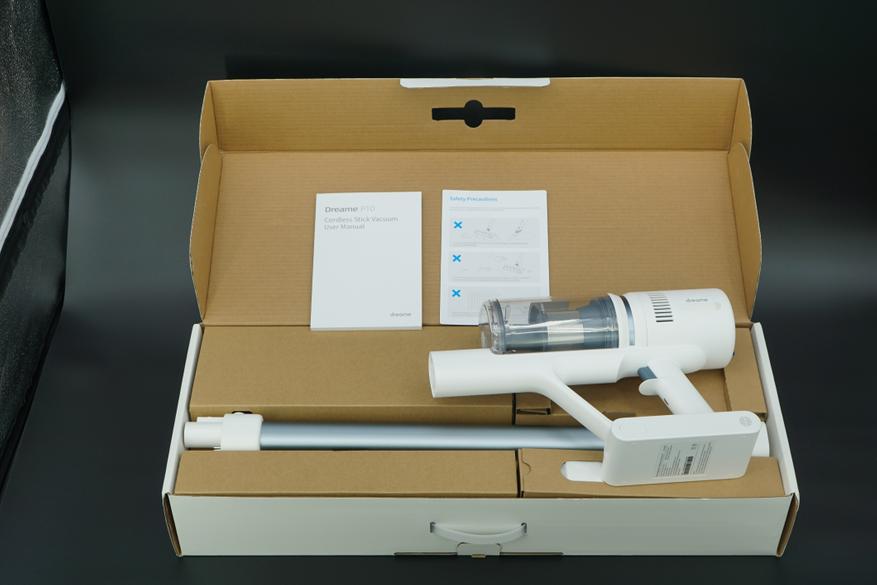 The Dreame P10 package includes: compact wall mount, power supply, accessory holder, motorized main brush, combination narrow nozzle, instructions.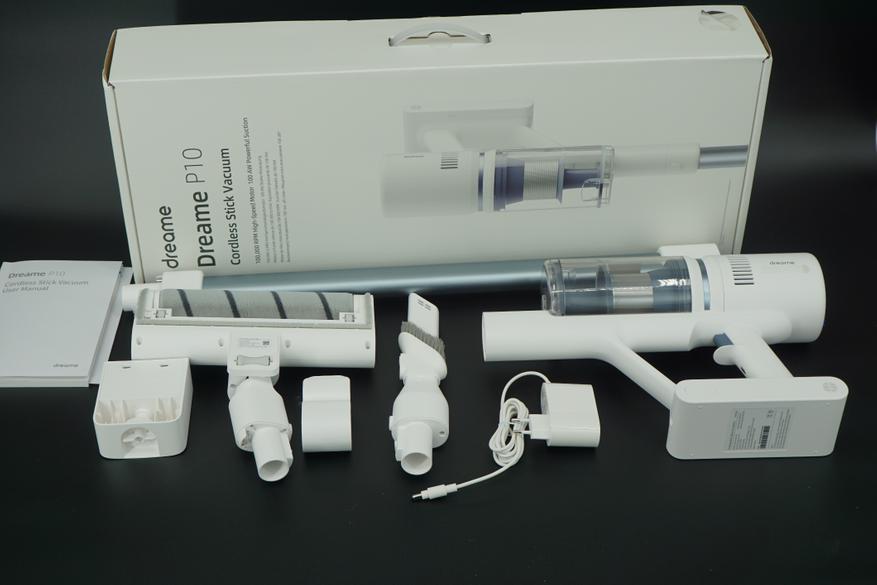 The manual is in Russian and contains basic information on the operation of the vacuum cleaner, including how to install and combine nozzles, charge, clean and care. It makes sense to pre-flip through, especially in terms of choosing a cleaning mode and cleaning filters.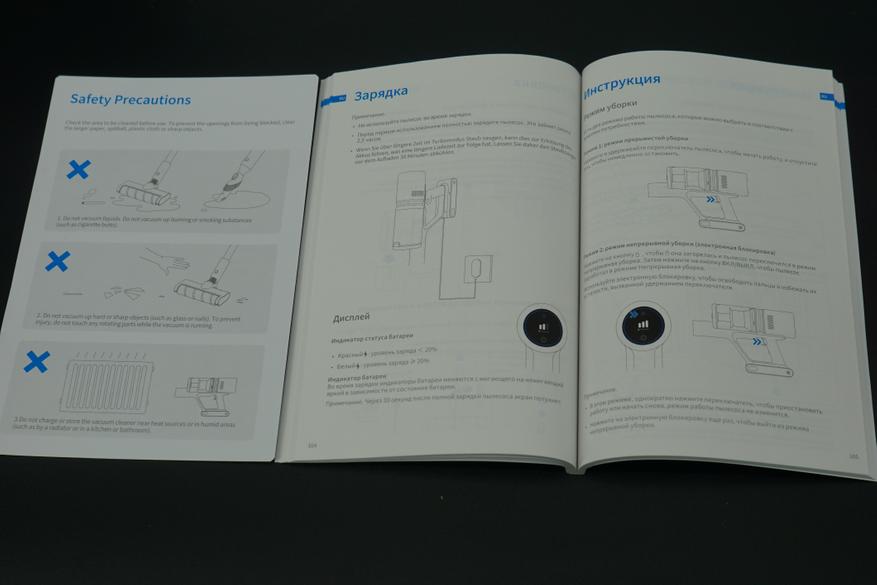 Please note that the vacuum cleaner is equipped with a power supply system for the use of motorized nozzles. Contacts are provided in the brush itself, in the main module of the vacuum cleaner and in the extension pipe, allowing the controller to control the operation of the electric brush during operation.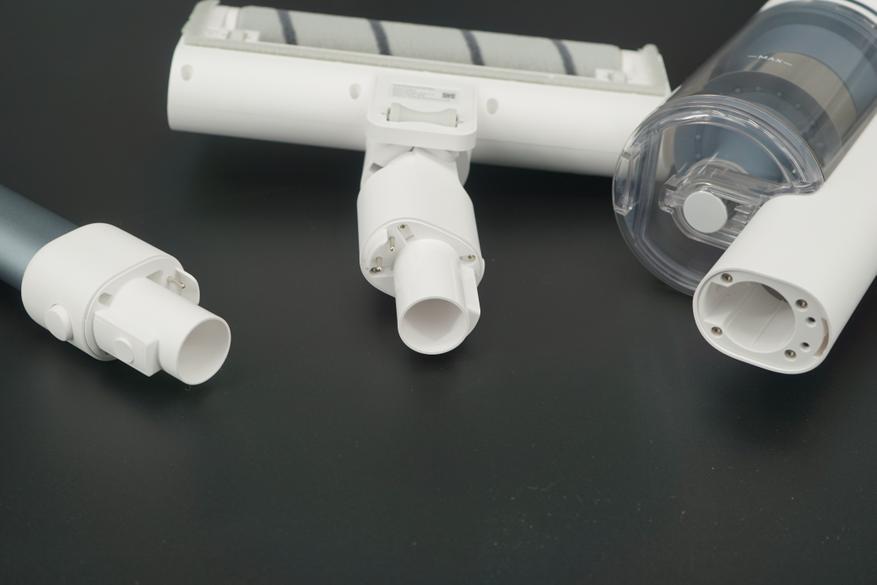 The use of this type of motorized brush attachment increases the cleaning efficiency at times. The nozzle itself has several degrees of freedom and bends / tilts during operation, allowing you to "climb" into hard-to-reach places, under furniture, into corners and narrow spaces near walls. For Dreame P10, a combined roller is used – with a soft pile and a hard insert. Suitable for both hard floors and soft surfaces.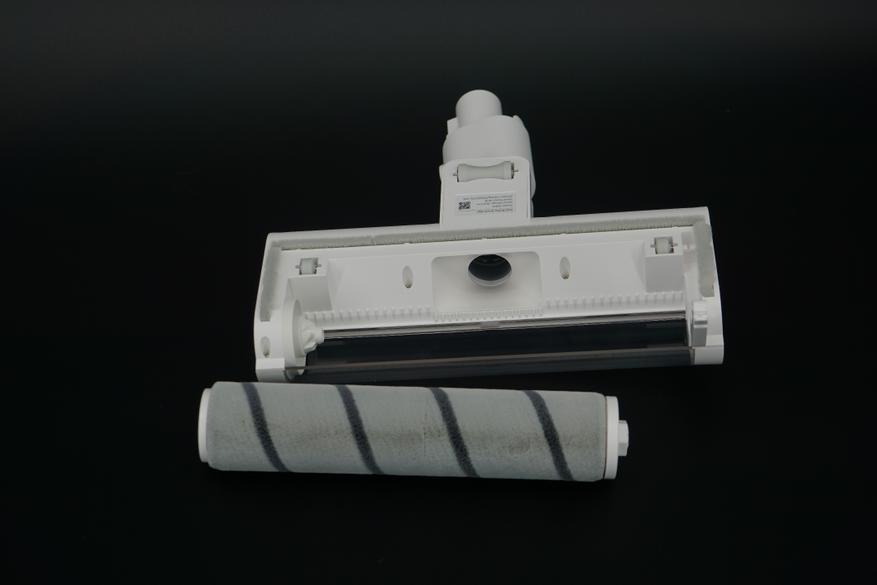 Another useful nozzle in the kit is a combined narrow (crevice) nozzle designed for cleaning hard-to-reach places, corners, around baseboards, in furniture folds, etc. The nozzle has a movable part with a stiff brush that can be installed in one motion. Fixation in the working position is provided with a slight click.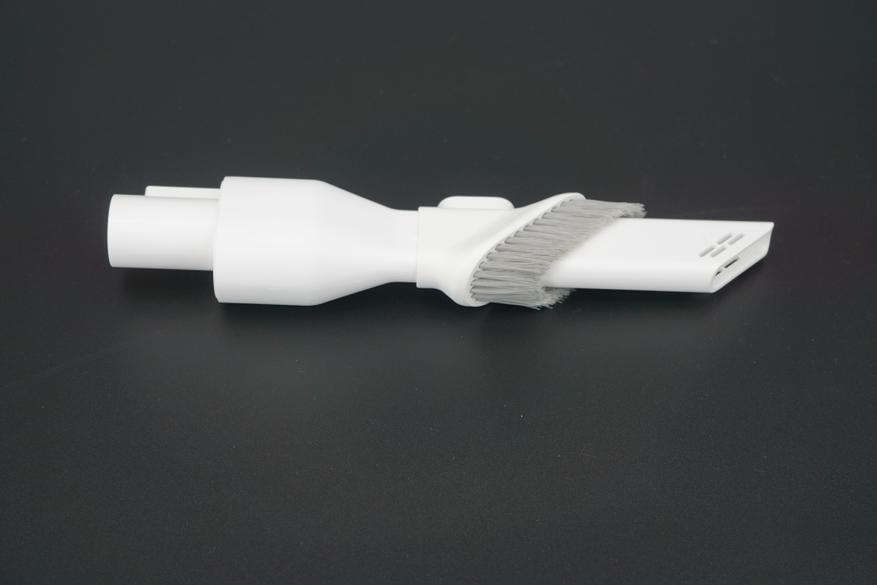 The vacuum cleaner comes with a small original power adapter (30 V and 0.8 A), which in just 2.5 hours provides a full charge of the vacuum cleaner battery. Pay attention to the rather tricky installation of the adapter connector into the wall mount.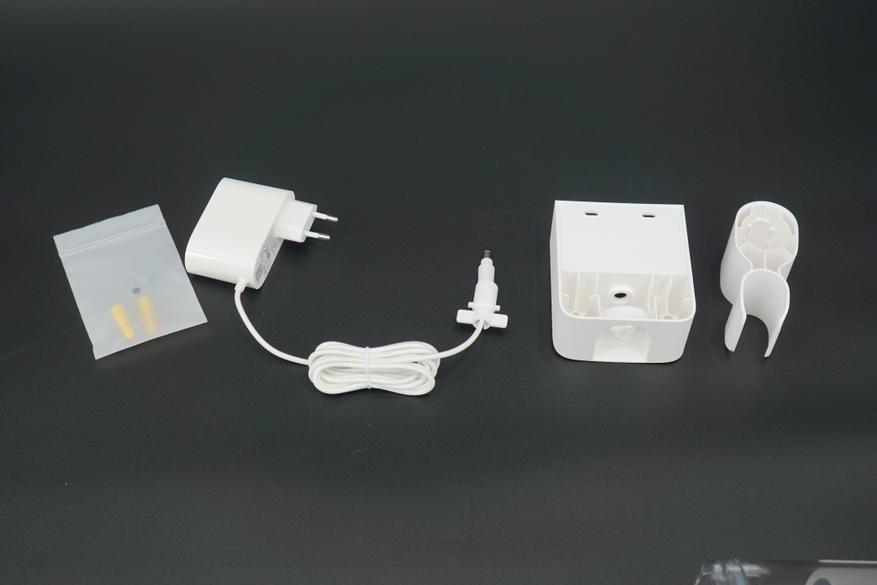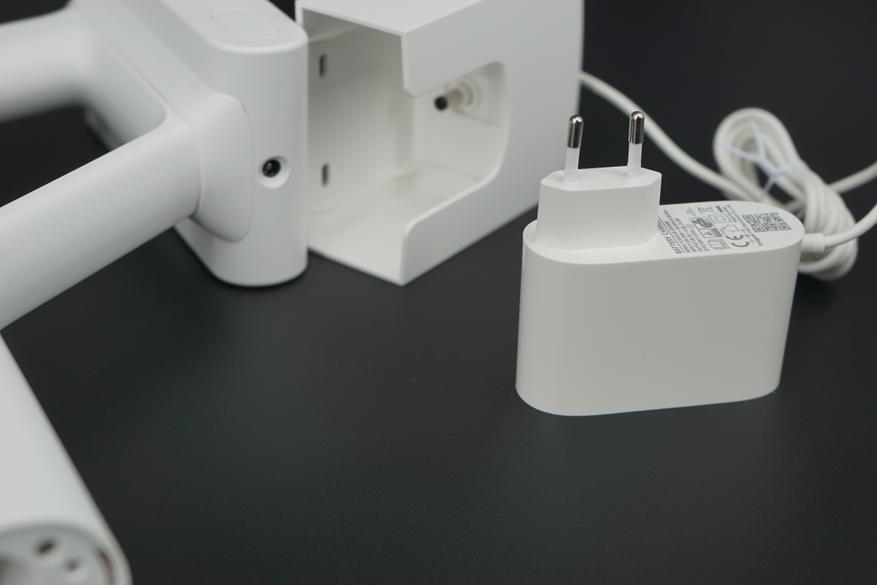 Another significant plus of this model is a removable battery. If necessary, you can remove the battery and change or charge separately. Well, or charge the vacuum cleaner as a whole, installed directly in the wall mount.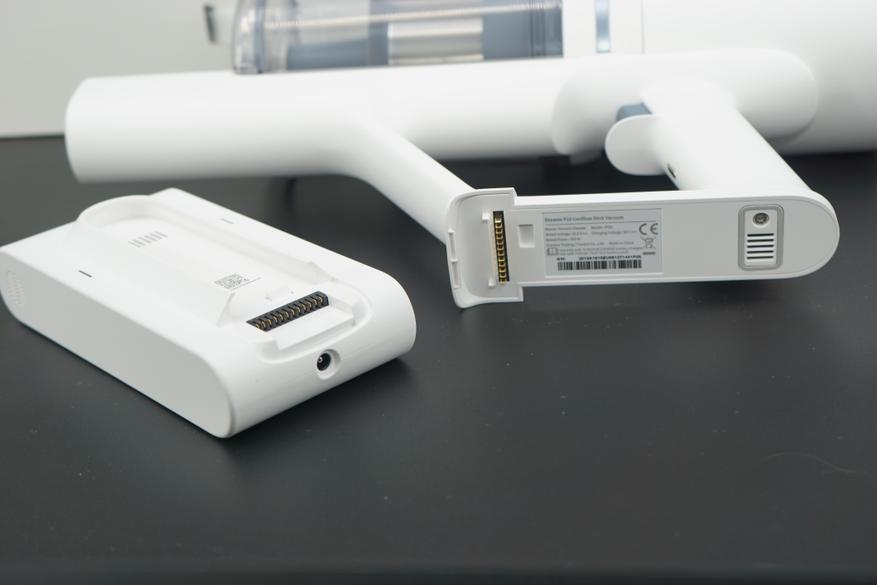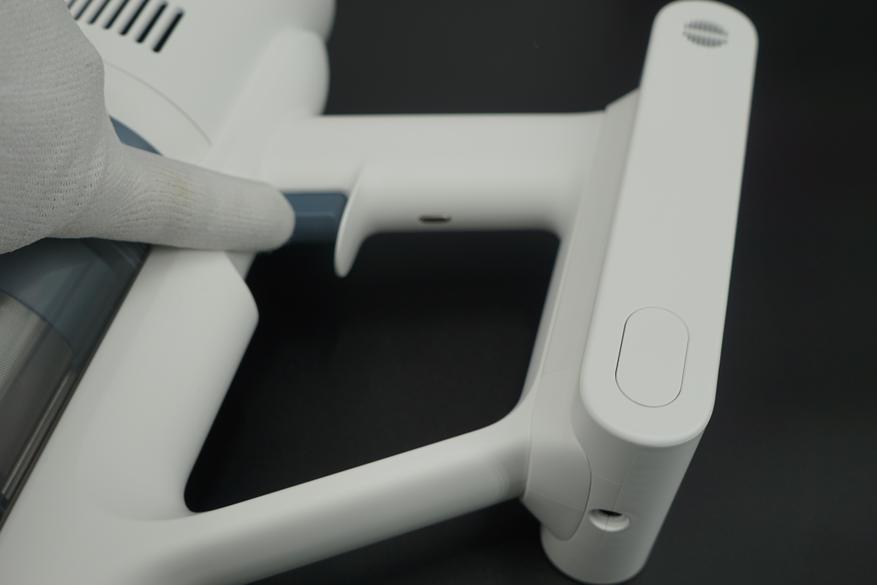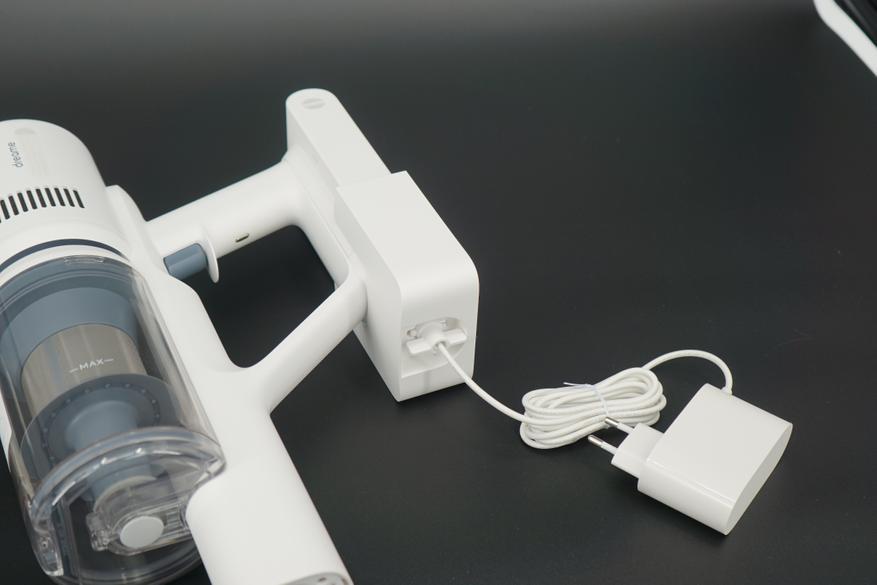 The Dreame P10 model, as well as the "older brother" Dreame P10 Pro, has a trash tank with a capacity of about 500 ml. a cyclone column with a coarse pre-filter (metal mesh), a multicyclone and a HEPA filter at the outlet is installed inside. Filtration down to a particle level of 0.3 µm is claimed.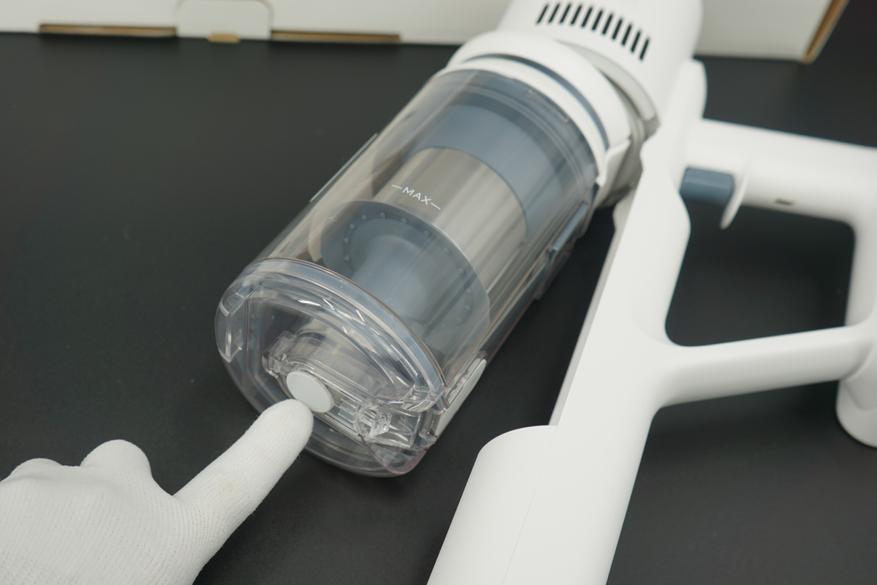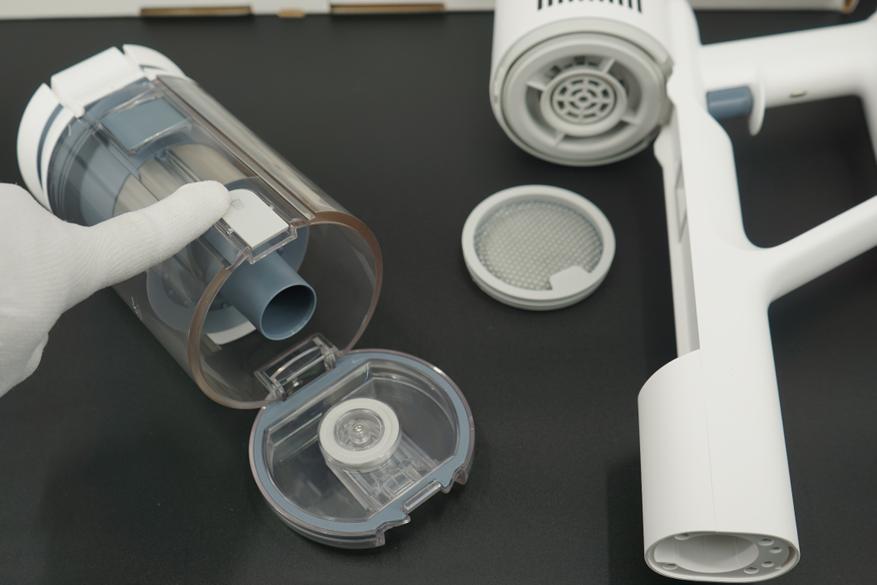 Another interesting and useful feature of the Dreame P10 is a large color display with a circular indicator. Right on the display there are two buttons – switching modes and fixing the operating mode.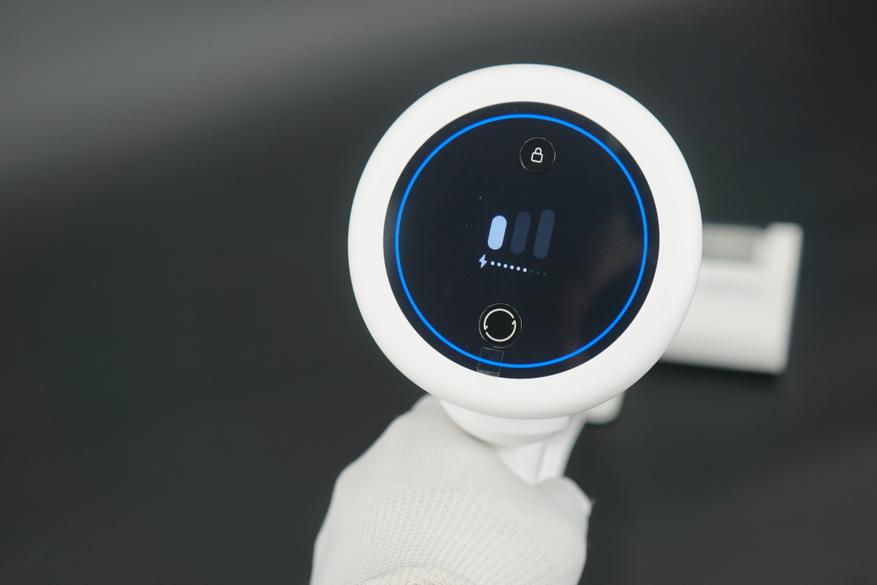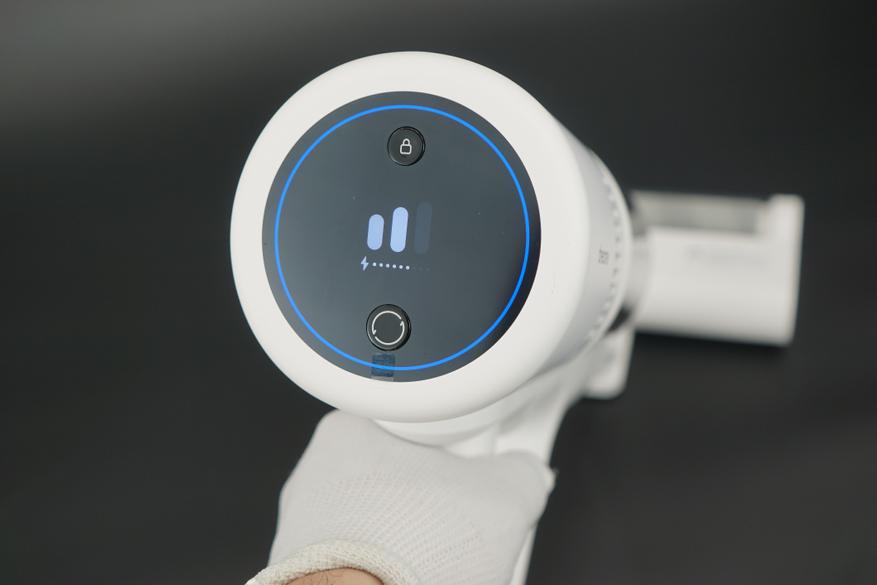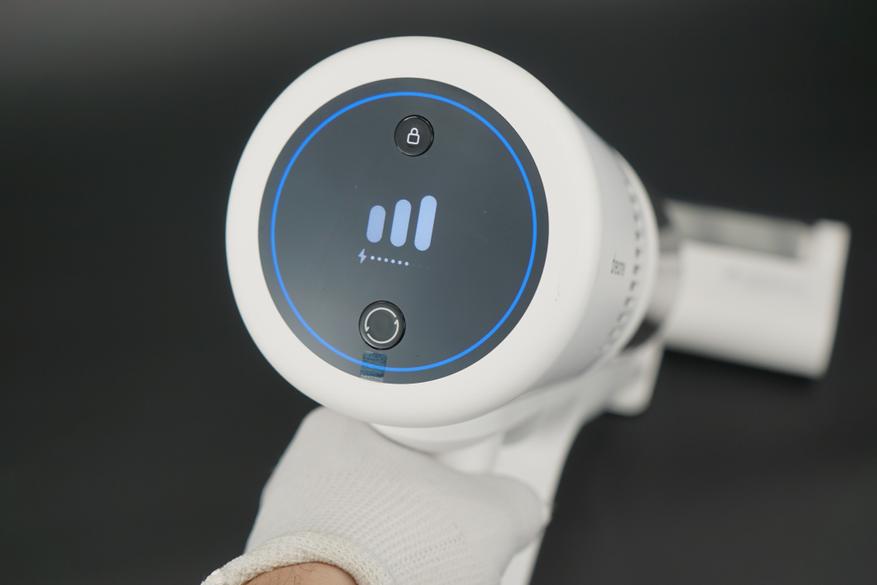 Immediately upon first use, we can conclude that this is one of the lightest and most maneuverable upright vacuum cleaners. Weighs about 1.6 kg with battery assembly. And it is elementary to operate the vacuum cleaner with one hand – and tilt, and rotate, and move.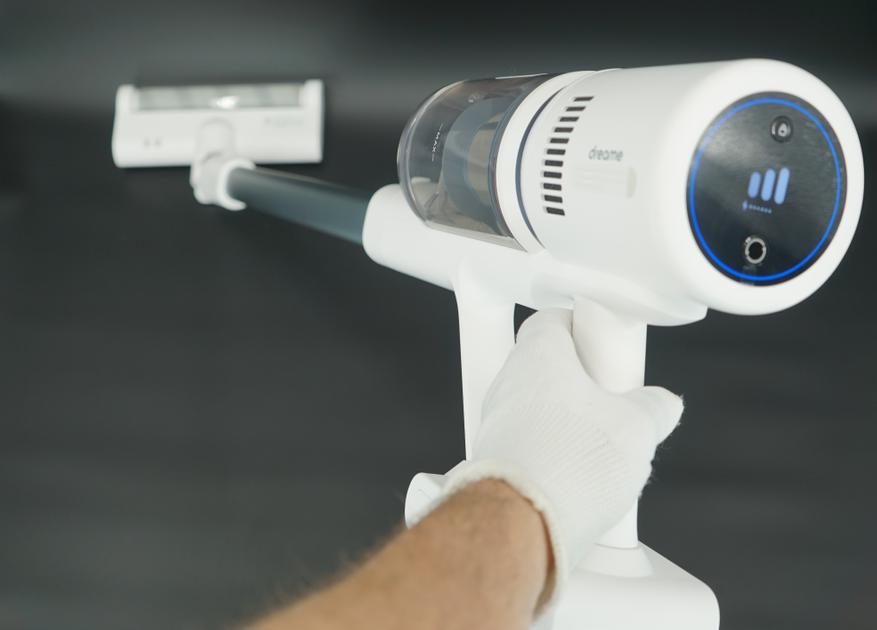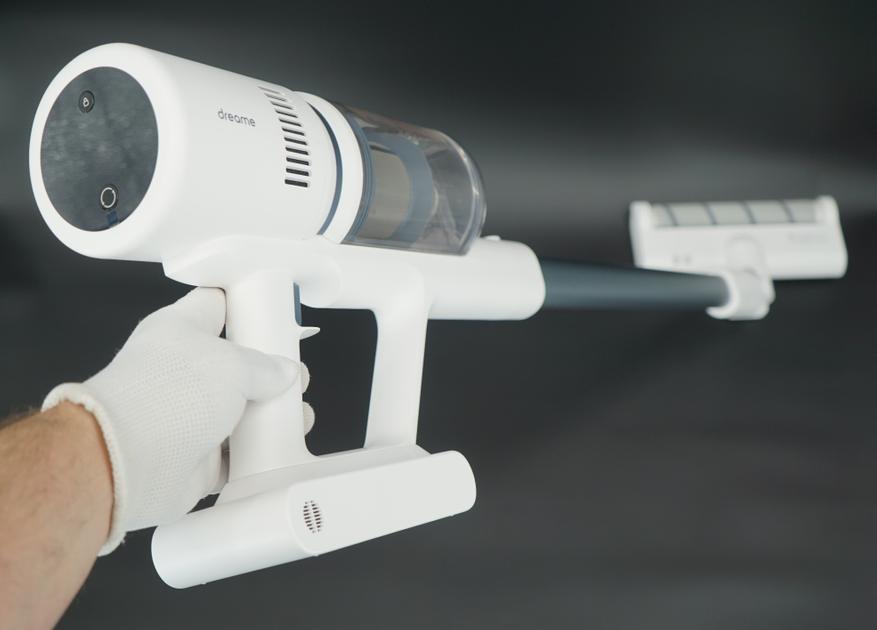 For cleaning furniture, including upholstered duvets and mattresses, as well as for cleaning in a car, you can use the "short" manual version without extension tube.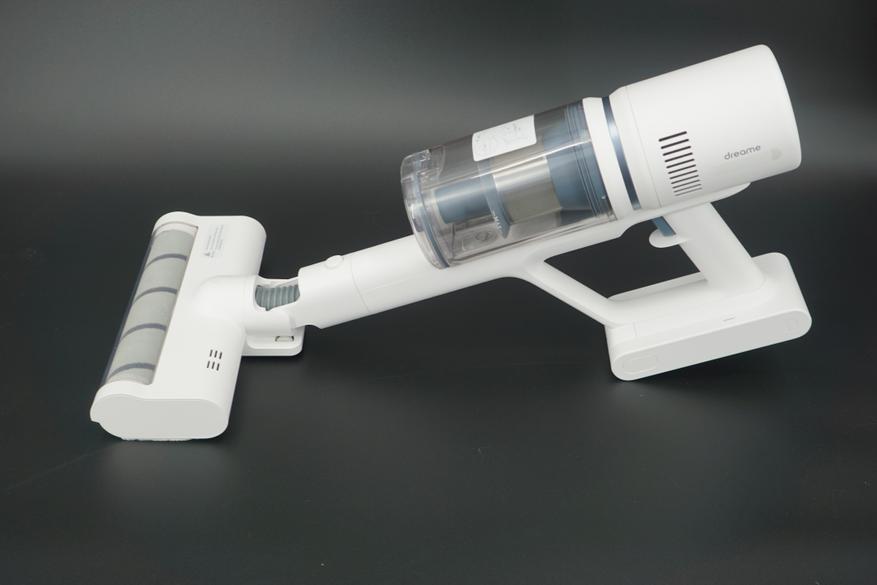 The Dreame P10 vacuum cleaner proved to be very convenient. The low profile of the brush makes it possible to "crawl" under furniture with legs. The soft turbo brush does a good job of picking up small and large debris, including hair and animal hair.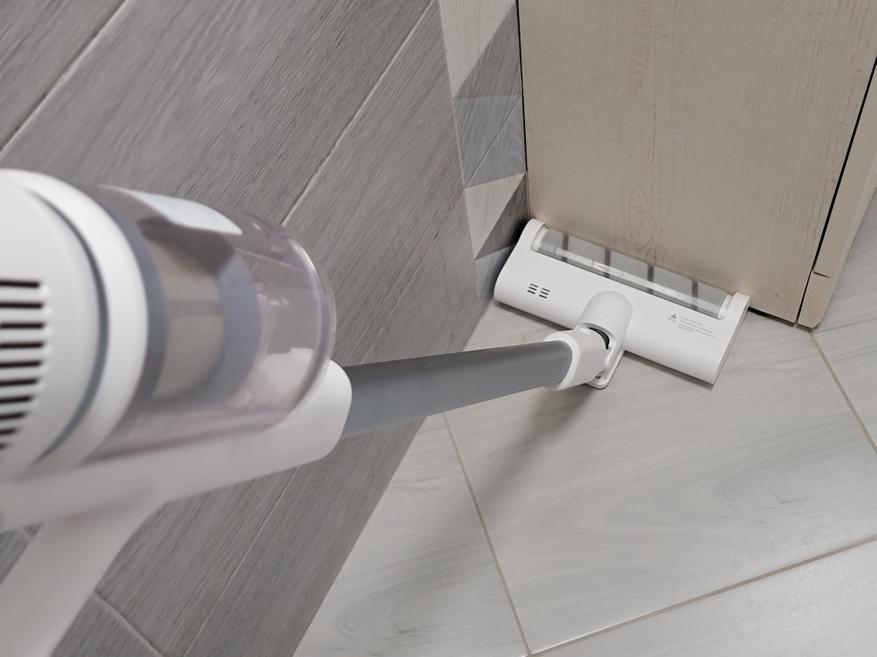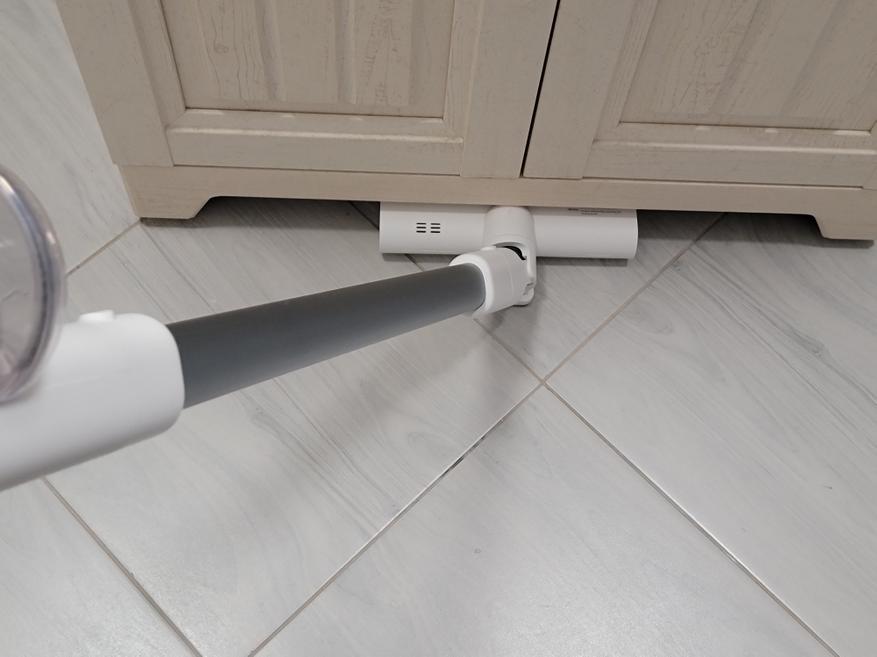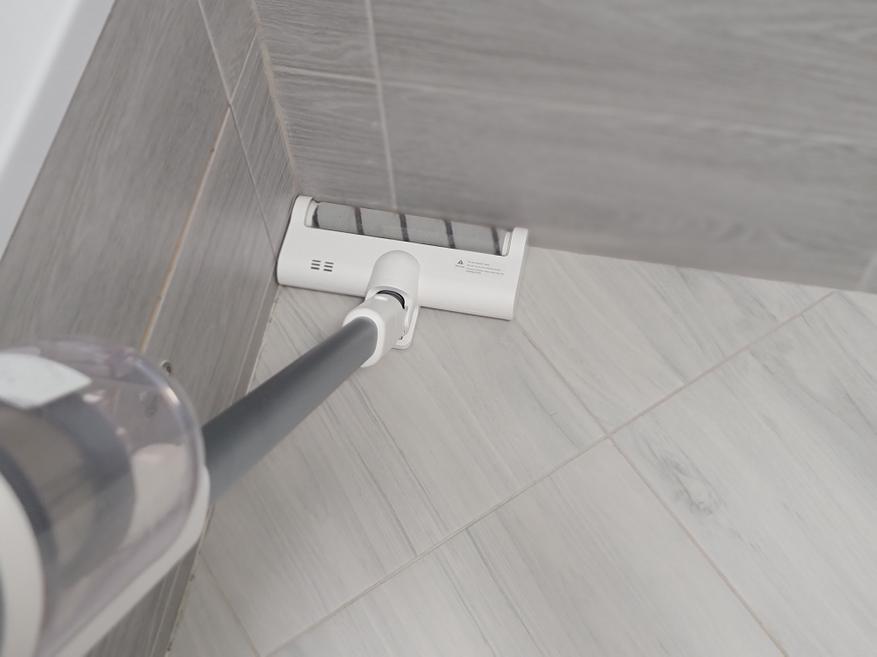 For the test, I ran through the rooms, and before that, regular cleaning was carried out with a robot vacuum cleaner. The Dreame P10 upright vacuum cleaner turned out to be noticeably "stronger" than the robot, and was able to extract an additional decent amount of fine dust from the carpet. After cleaning, it is enough to empty the tank of debris, if necessary, clean it with a napkin or rinse with water.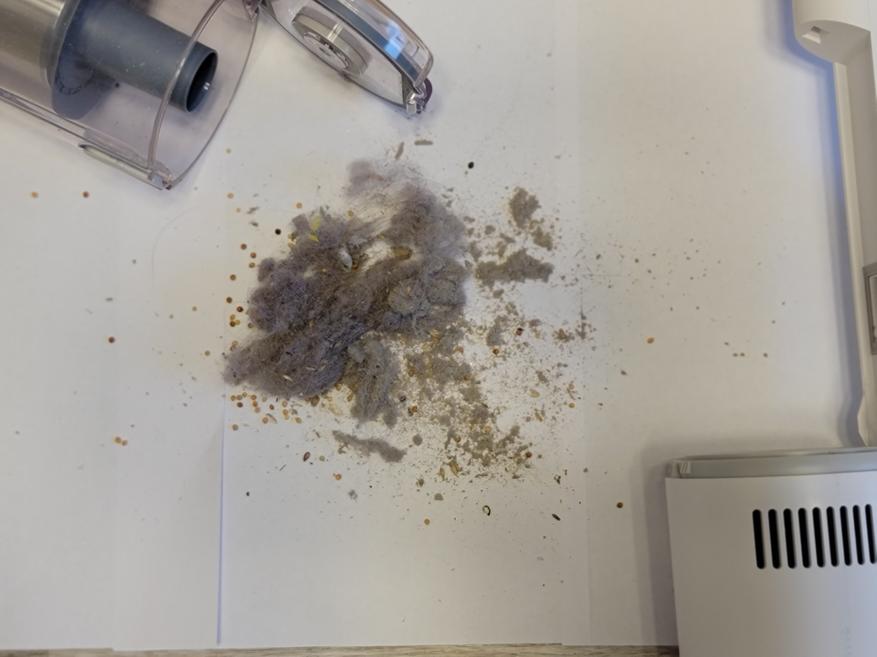 For comparison of sizes and appearance – a couple of high-quality Dreame models. This is a powerful vacuum cleaner with a dust particle detector Dreame T30 , as well as a wet and dry vacuum cleaner Dreame H11 MAX. Also for comparison is the popular Dyson V-series upright vacuum cleaner with a longitudinal arrangement of the dust reservoir.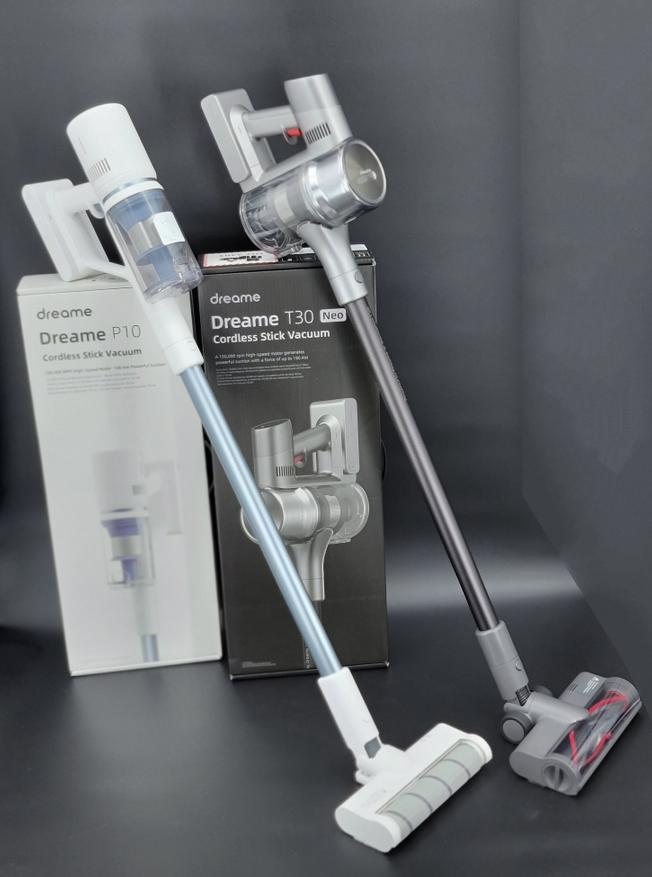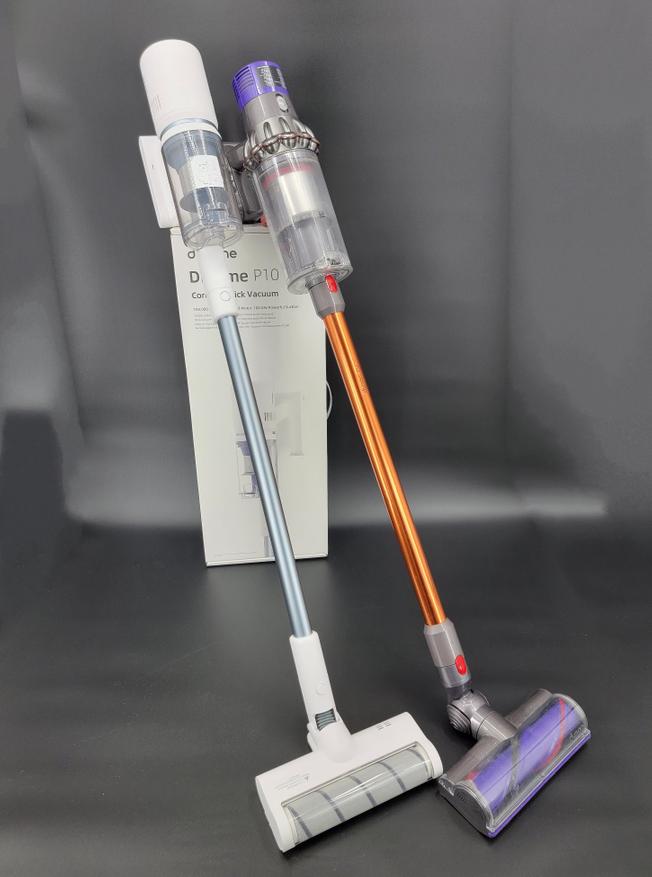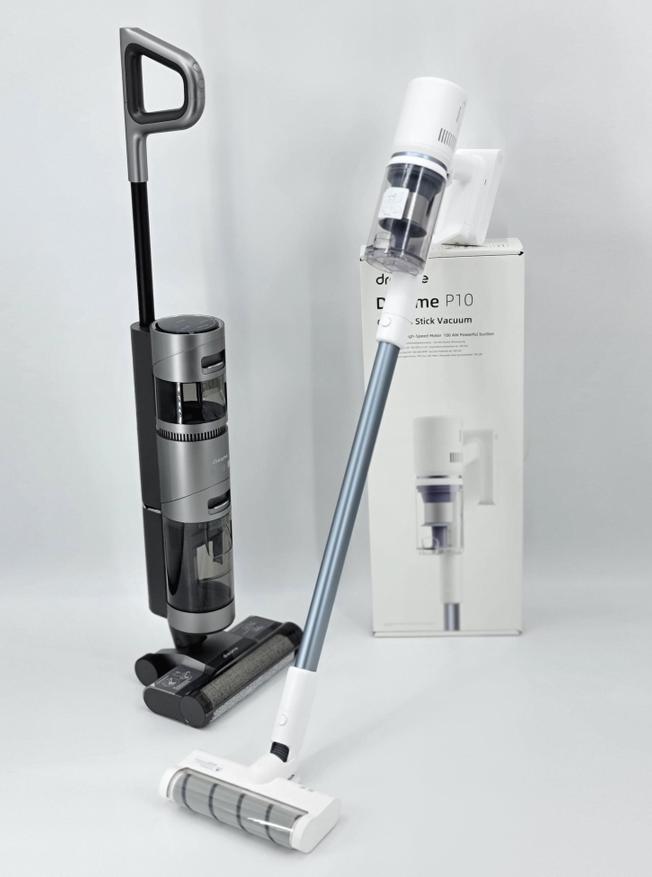 Video demonstration of the Dreame P10 vacuum cleaner and comparison with the Dreame T30.
Thus, the Dreame P10 upright vacuum cleaner is a completely modern model of a cordless vacuum cleaner that will always help out and be at hand for daily cleaning. The advantages include a thoughtful and lightweight design, ease of maintenance – you can empty the garbage container in one motion, as well as the presence of reusable (washable) filters. You can buy the Dreame P10 and Dreame P10 Pro models both from representatives on Aliexpress and in local stores. You can check the current cost on Yandex.Market .
Other models of household appliances can be viewed in the collections at the links:
Can a robot vacuum cleaner be independent? A selection of models with a self-cleaning station.
A selection of washing vacuum cleaners for wet and dry cleaning.
Which robot vacuum cleaner to choose for a smart home system? 10 current models at affordable prices .
You can find other reviews and tests of smartphones, tools and gadgets in my profile and on the links below.
Thank you for your attention!