Now I will tell you about the new inexpensive Xiaomi phone. The model is called Redmi 8A, and this is the younger brother of Redmi 8, which I have already reviewed. Now the hands have reached the second phone.
The novelty is not yet officially sold in Russia, but if you wish, you can get a phone, thanks to our friends from Biggeek.ru . I was interested in the phone due to its low price, it was curious to see what a very simple smartphone is capable of.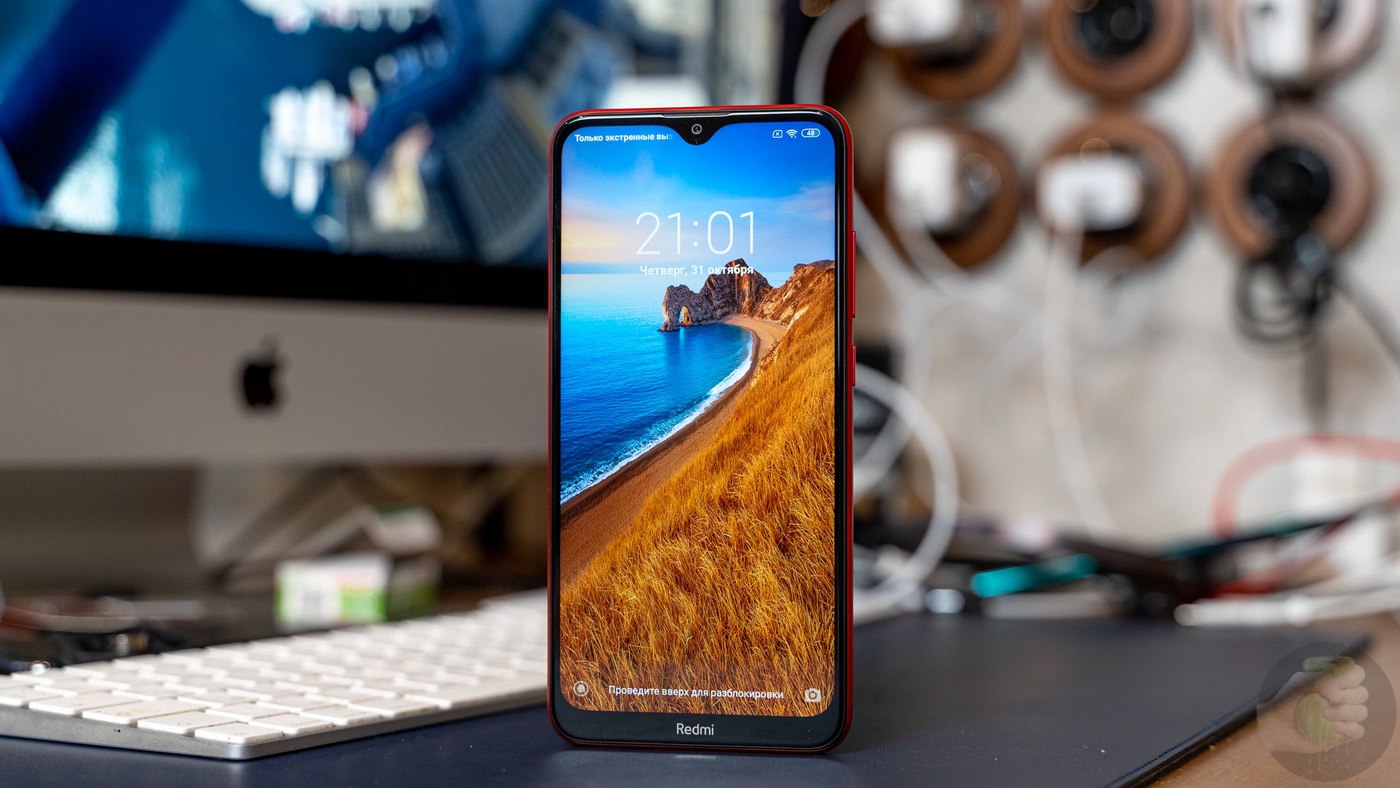 Equipment
The set is minimal: a charger, a cable, a clip for a SIM card, and that's it. Even the usual silicone case is not in the box, not to mention the headphones. Saving!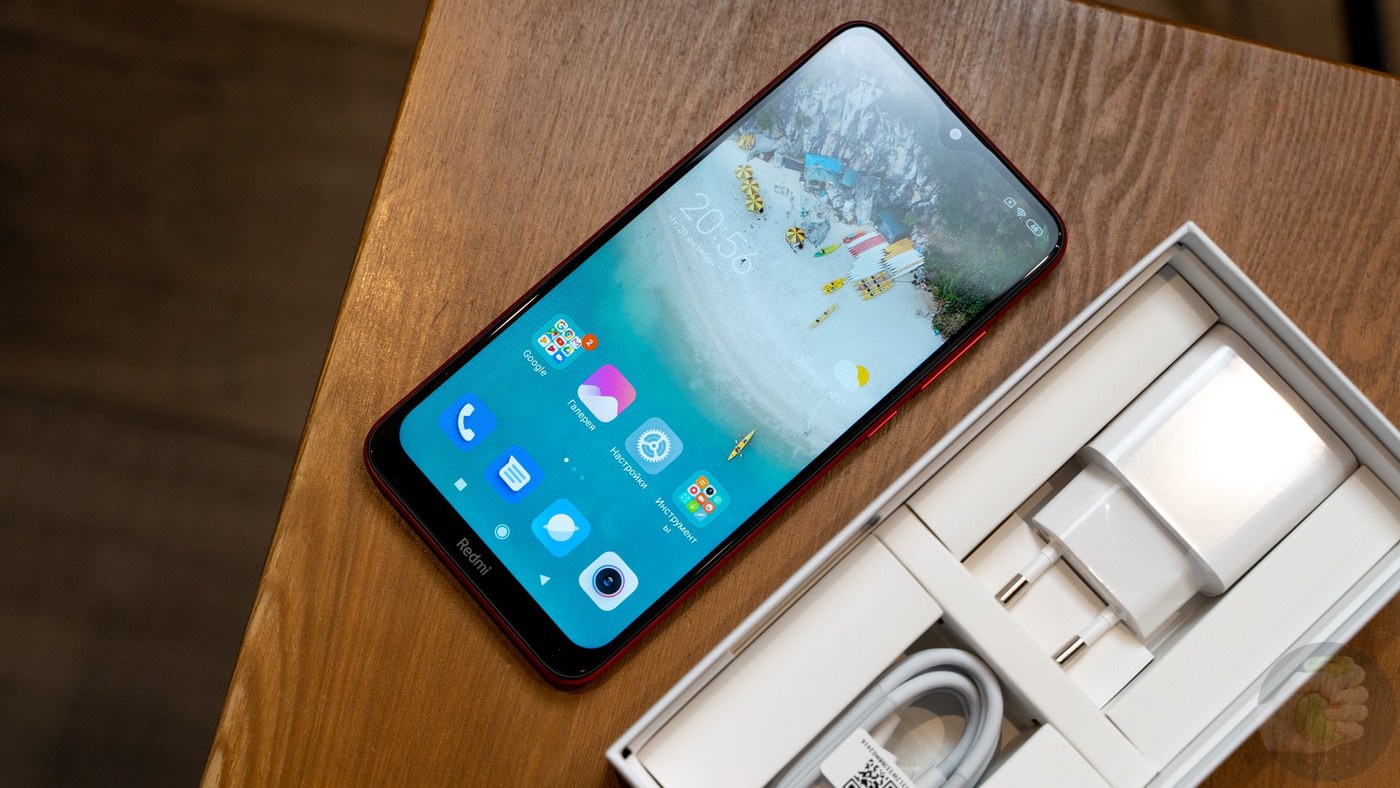 Screen
Long gone are the days when cheap Android smartphones had disgusting screens. Now even buying a phone for a hundred dollars, you can get decent quality. Take Redmi 8A as an example: a very good picture considering the price of the phone.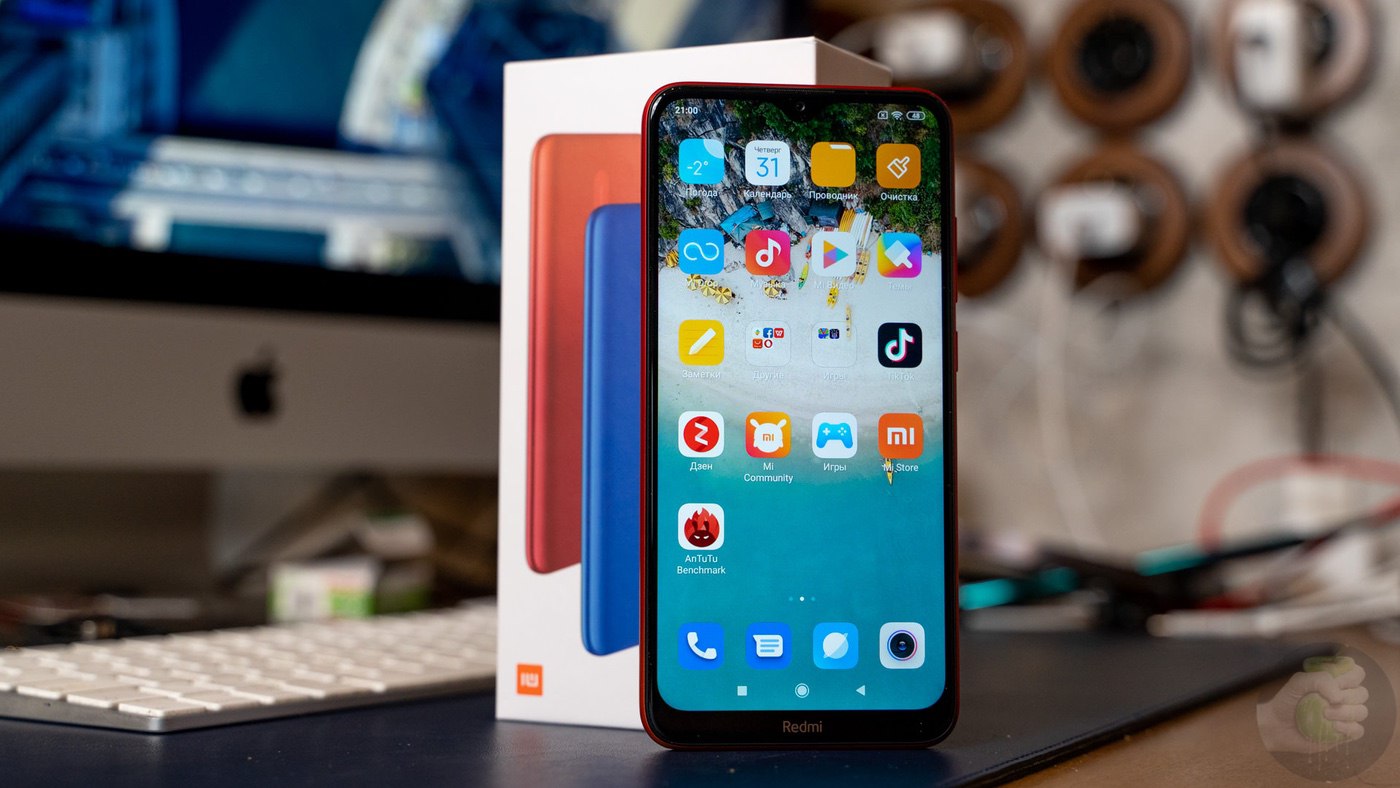 For comparison, I put Redmi Note 8 Pro next to it: so try to distinguish where the phone is cheaper and where it is more expensive.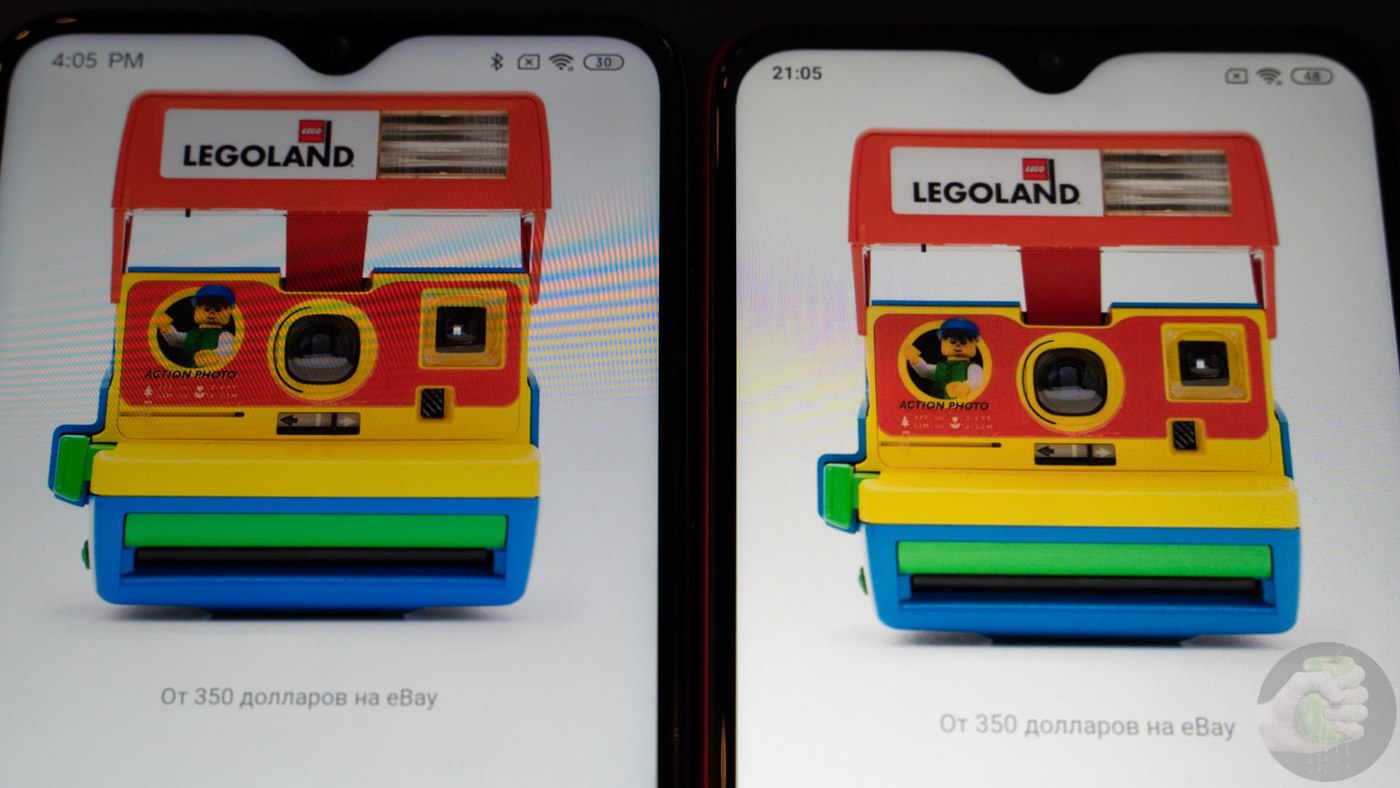 A small teardrop-shaped cutout at the top, modest frames on the sides and a confident "chin" at the bottom – Redmi 8A looks no worse than more expensive brothers.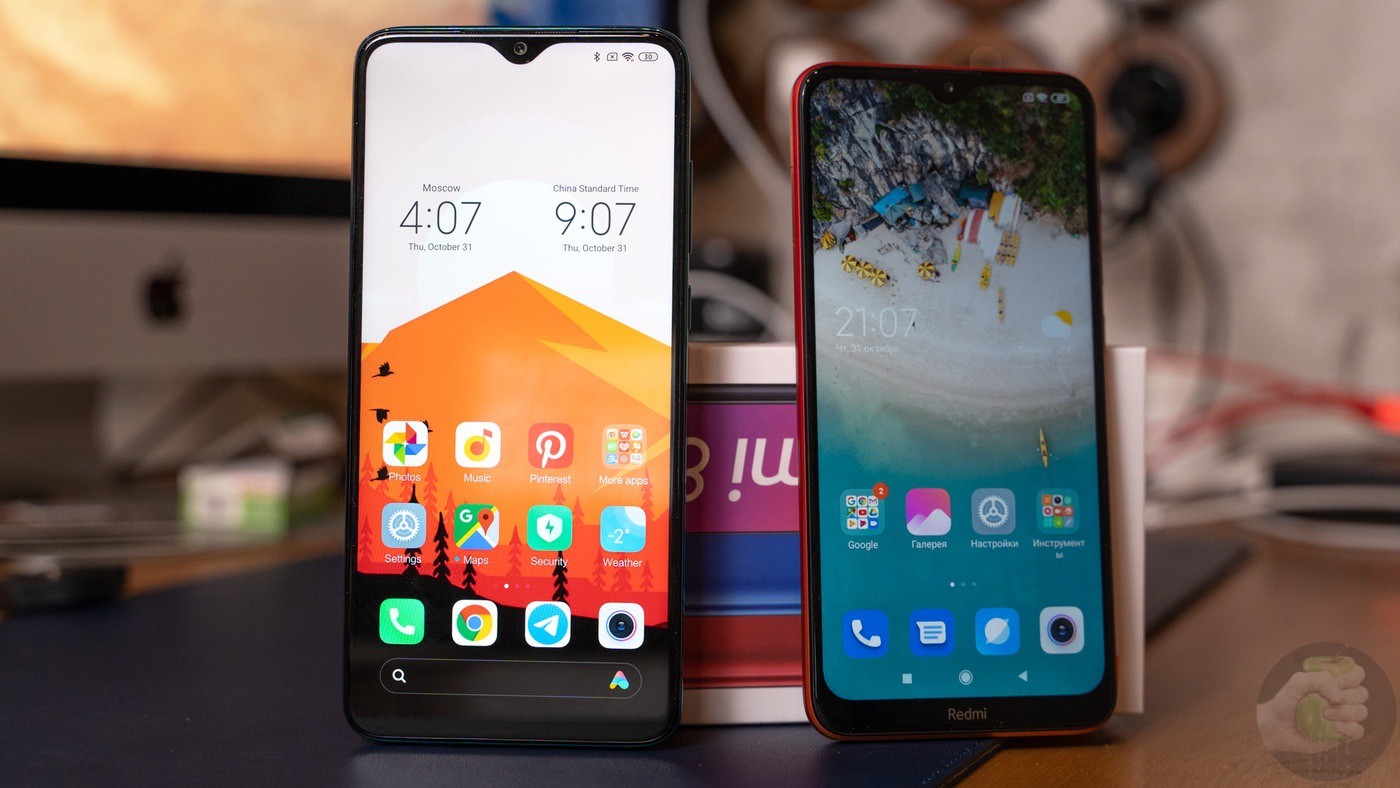 Yes, this is not the highest screen resolution, but given the modest performance of the phone, it simply would not pull. There is an oleophobic coating, the screen is covered with Gorilla Glass 5, an automatic light control sensor is present, everything is in place.
Frame
For a thousand years I have not held a phone in a conventional plastic case in my hands. The fashion for gloss has led to the fact that everyone, as one, produces sparkling multi-colored bricks that collect prints and scratches. Tired.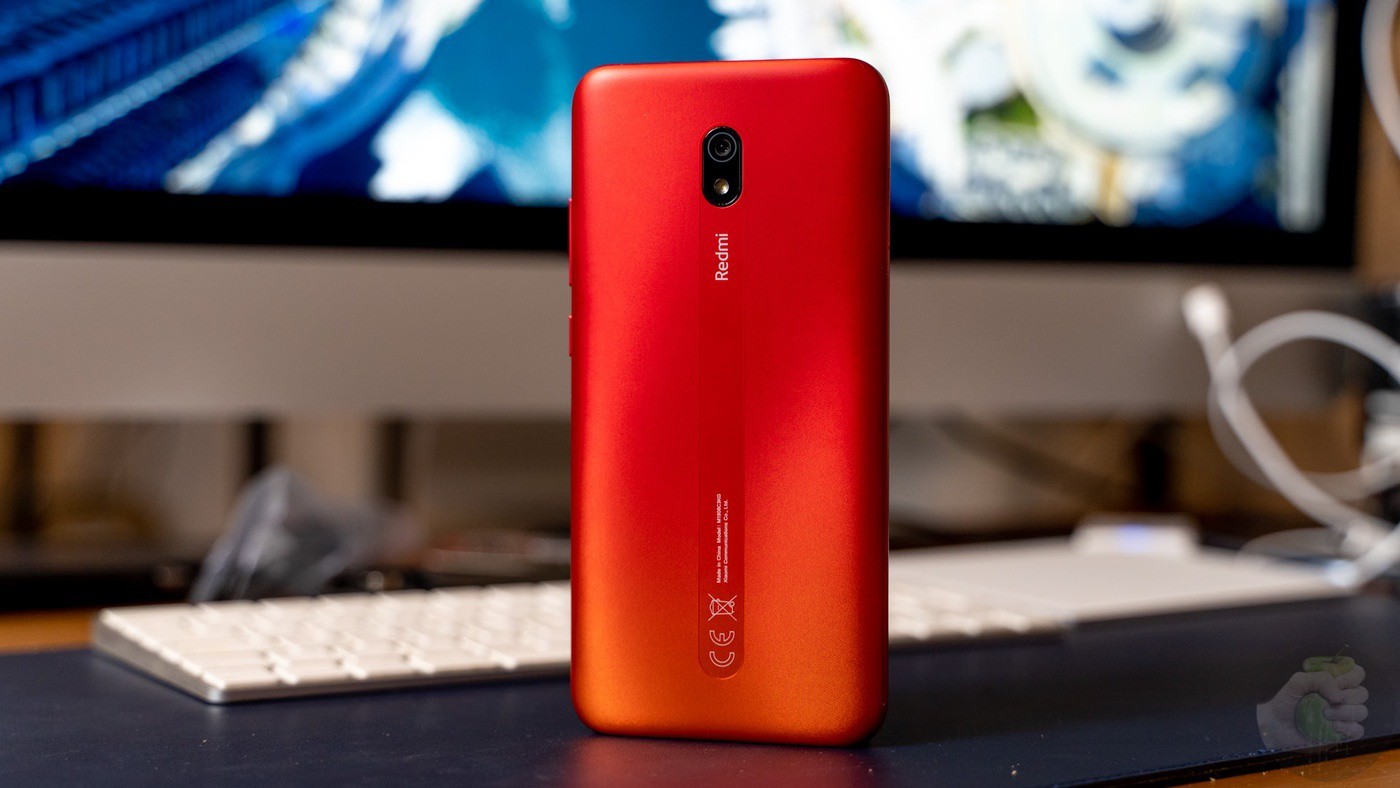 And here it is, the cure for the glossy epidemic: Redmi 8A with a matte plastic case with a pleasant texture. If you run your finger along the case, you can feel a relief notch – I hope that the surface will not collect dust over time.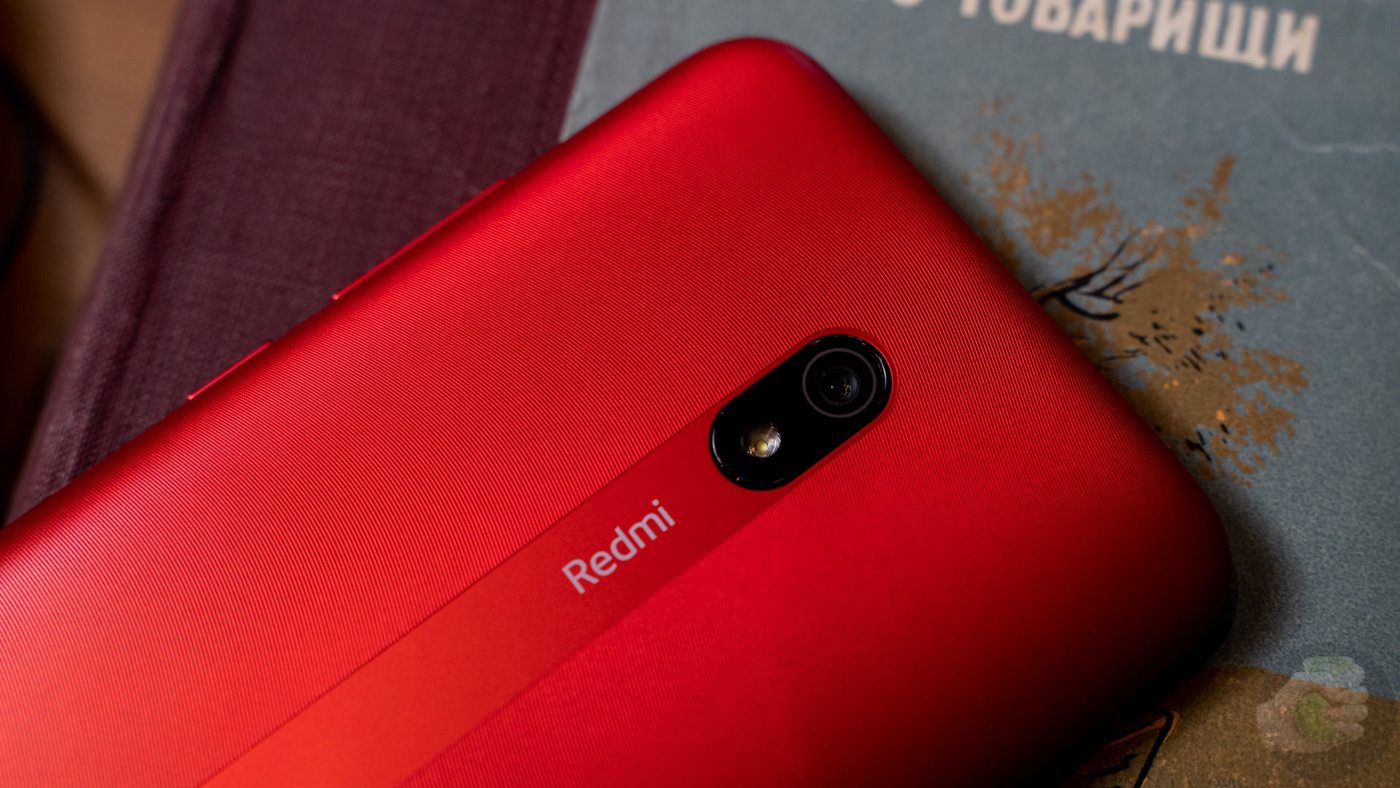 Naturally, such plastic is indestructible: there is nothing to scratch here, there are no prints left, the case is not slippery.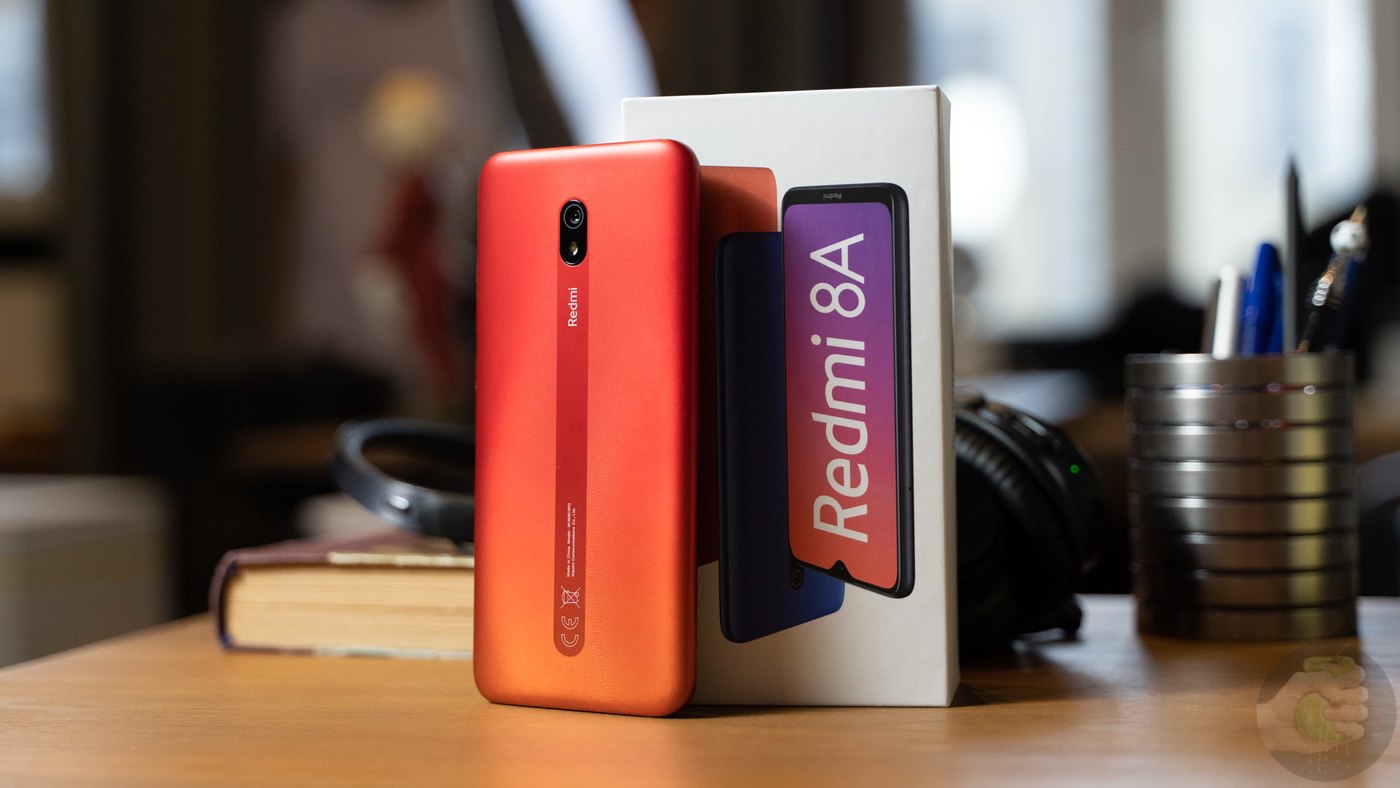 I got a phone in red-orange color, a very beautiful combination, I'm generally a fan of everything orange. For lovers of more relaxed modifications, there will be a phone in black and blue – choose what you like best.
Charger
The phone is heavy, there is a rational reason for this: a 5000 mAh battery is hidden in the case. Therefore, you don't have to worry about the time of work: even with active use, the charge is enough for a couple of days of work. If you use the phone occasionally, having bought it as a second or third device, then in general you get three or four days of work.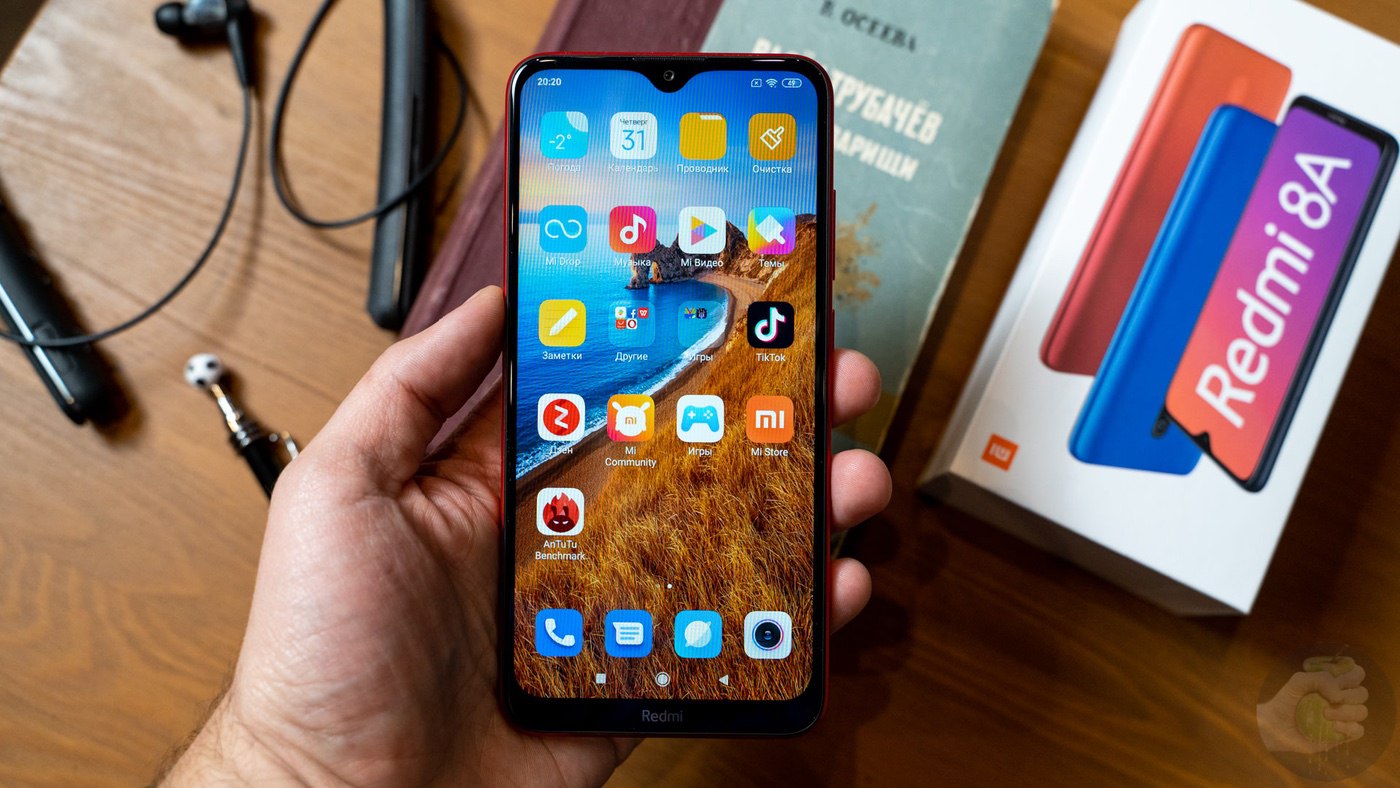 The best part is that the budget Redmi 8A charges via USB Type-C. I am glad that micro-USB is becoming a thing of the past at least at the end of 2019. It comes with a low power 10W charger, but the Redmi 8A supports fast charging. So go ahead and buy an 18W Power Delivery capable PSU.
Camera
If you need a phone with a high-quality camera, then this is not about Redmi 8A. But have you ever seen phones with good cameras for $100? Not? That's what I didn't see.
Although after the announcement of Redmi 8A there were rumors that the phone would be hoo in terms of shooting: after all, there is a Sony IMX363 module here. If these numbers do not tell you anything, then I inform you that the same is used in the Google Pixel 3, which is famous for its excellent camera. But remember that it's not just about the hardware, it's also about the software. And with this, Redmi 8A has a problem. In addition, it turned out that a completely different Sony IMX463 module was used.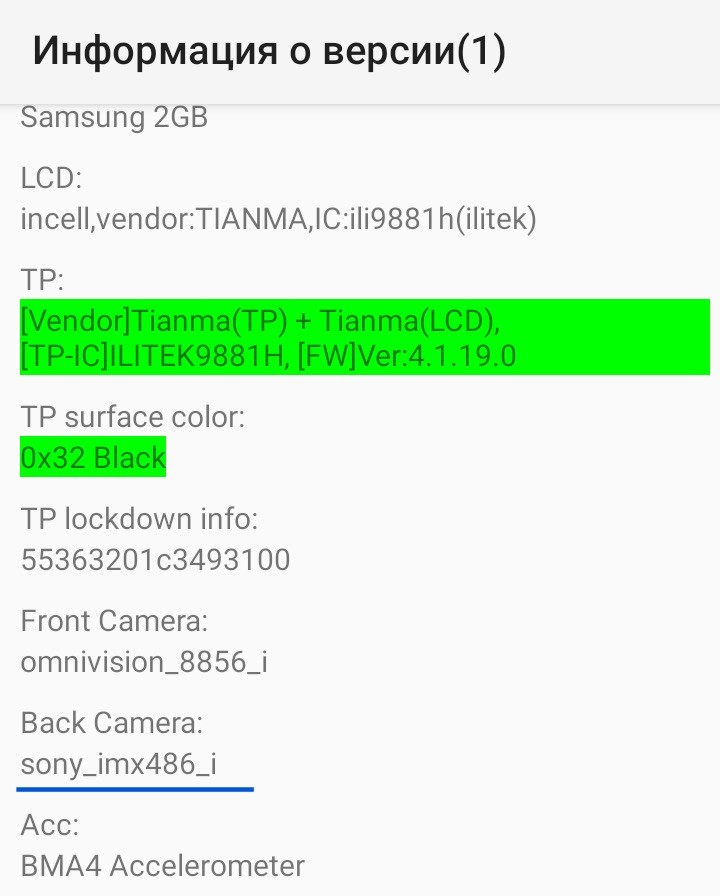 Cameras in cheap phones are usually used for simple household tasks: take a picture of a shopping list, a certificate or a document. For such purposes, the capabilities of Redmi 8A are quite enough.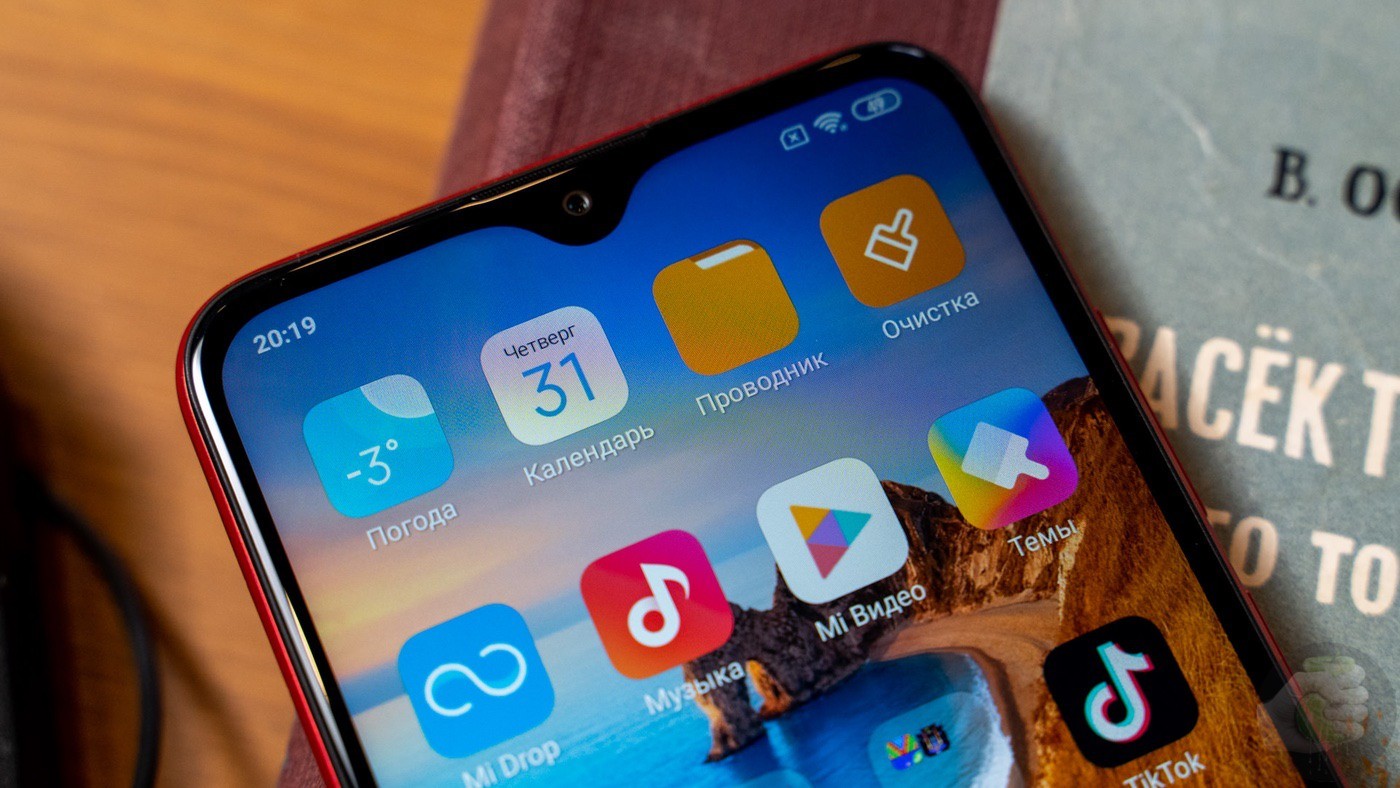 Of the additional chips, I will highlight the portrait mode – the phone tries to blur the background with the help of software processing, highlighting the face. It turns out so-so. The front camera is also not so hot, everything is very simple:
Peculiarities
The phone is very simple, so it was deprived of a fingerprint scanner. You can protect your data either with a password or by turning on face unlock. In the second case, the protection is not the most reliable, but it works quickly – it's easier than entering a pin code.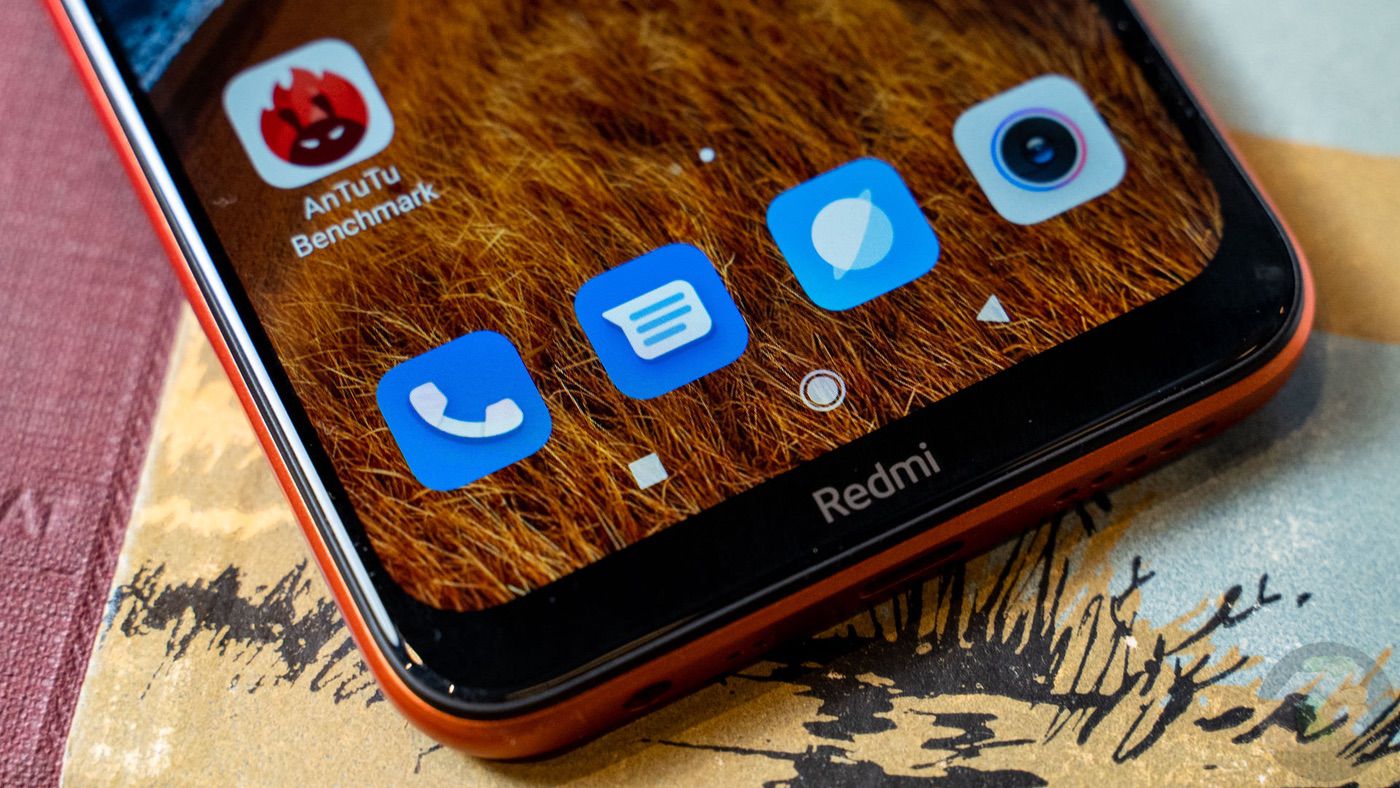 The phone has a triple slot for cards: you can immediately put two SIM-cards and a memory card.
There is also a 3.5 mm headphone jack, and to listen to FM radio it is not necessary to connect them: it works without a headset. Although the phone still recommends connecting headphones to improve reception quality.
Performance
The entry-level smartphone has a Qualcomm Snapdragon 439 processor, as in the more expensive Redmi 8. The internal memory is 32 GB, and the RAM can be 2 or 3 GB. It is better, of course, to buy the 3/32 GB version. Because I got the option with 2/32 GB and I live with such a modest amount of so-so. The menu slows down, applications slow down, there are freezes when typing, and you just have to get used to flying programs.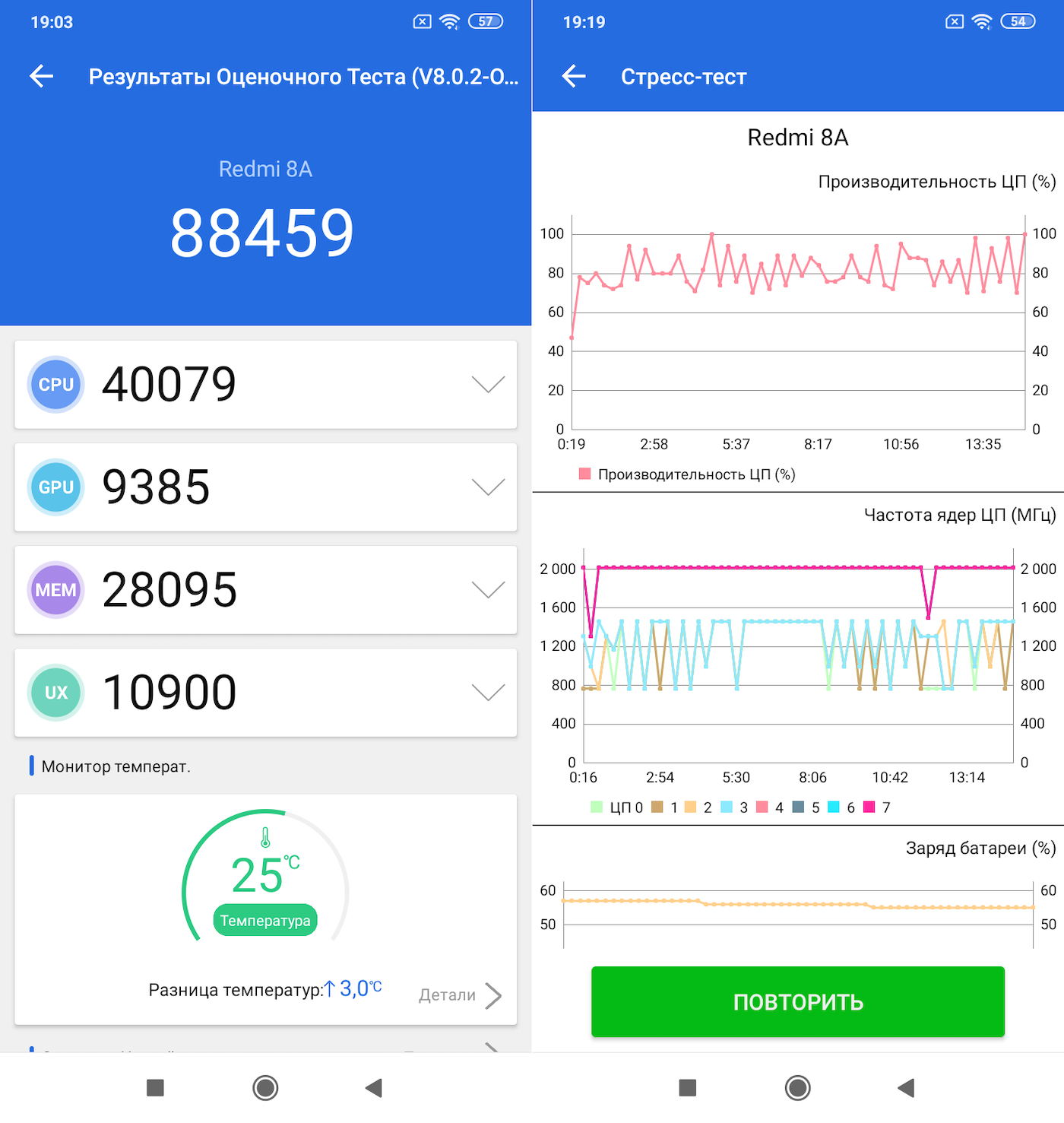 I'm not so hot a gamer: I launched PUBG out of interest – it runs at minimum wages, you can also turn on a special game mode to optimize smartphone resources. But this does not help: demanding games are difficult here, but it would be strange to see a different situation.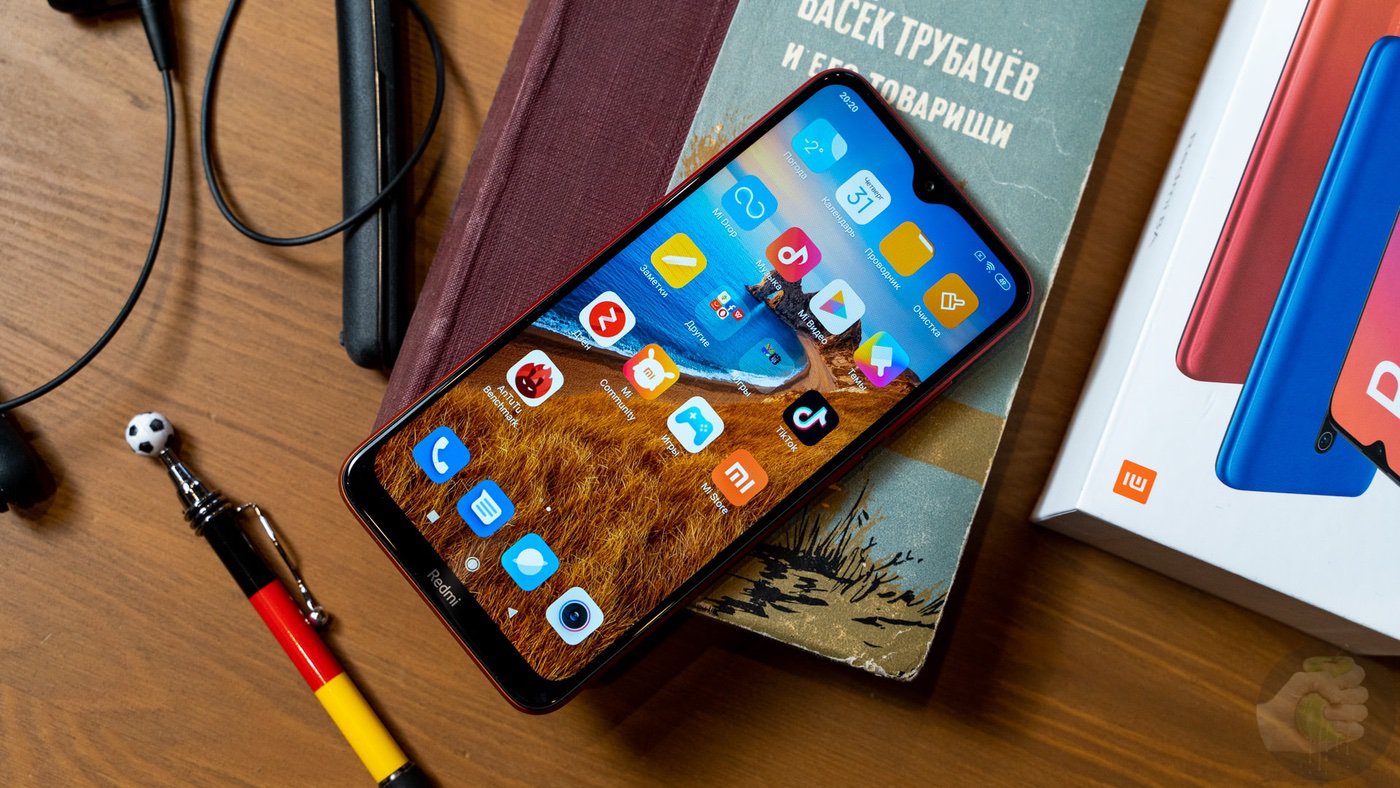 What is the price?
There are no official Russian prices yet. Judging by Yandex.Market, the simplest version of Redmi 8A 2/32 GB costs 7300 rubles.
Buy or not?
The budget phone is very good, I can only complain about a bad camera – it's a pity that everything here with photos and videos is at a very mediocre level. But if the camera is secondary, and you need a simple phone with a large screen and impressive battery life for little money, then here it is – your future Redmi 8A.
Characteristics
Screen: 6.22 inches, IPS, 720 × 1520 pixels, Gorilla Glass 5, 19:9;
Processor: Qualcomm Snapdragon 439;
Memory: 3/32 GB, microSD slot;
Camera: front 8 MP, main 12 MP Sony IMX363 f/1.8;
Communications: 4G/LTE, dual SIM, Bluetooth 4.2, Wi-Fi 802.11n, USB Type-C;
Battery: 5000 mAh, fast charging;
Dimensions: 156.6 × 75.4 × 9.4 mm;
Weight: 188 g.
For the smartphone provided for the test, I thank the friendliest gadget store Biggeek.ru !