Sony today unveiled its flagship smartphone, the Sony Xperia 1 IV, which features a telephoto lens that offers continuous optical zoom thanks to a new design. The new range is 85mm to 125mm, providing 3.5x to 5x optical zoom.
All three image sensors retained a resolution of 12 megapixels. The main camera is equipped with a 1/1.7-inch optical format sensor and a 24mm lens with optical image stabilization. The ultra wide-angle camera is equipped with a 1/2.5-inch optical sensor with a 16mm autofocus lens. The telephoto lens received a 1 / 3.5-inch optical format sensor, with optical image stabilization and autofocus. On the side is a two-stage shutter button.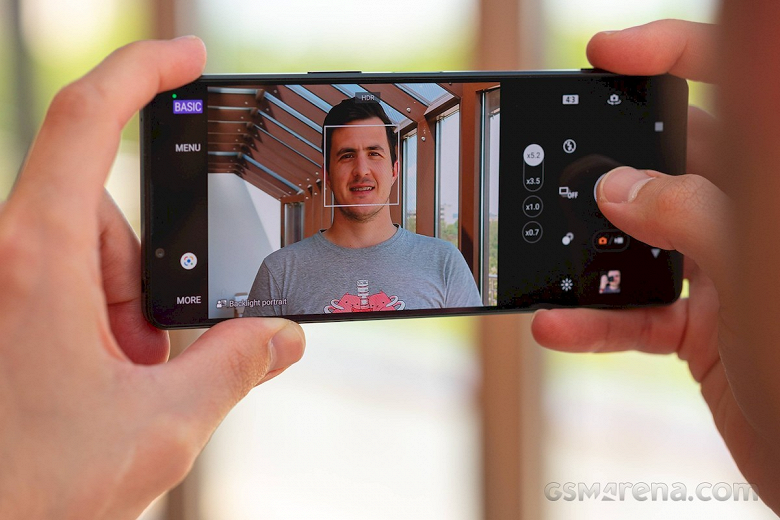 All three cameras have the same set of features, including 4K video recording at 120fps. They all offer eye AF as well as real-time subject tracking and autofocus. It also upgraded the selfie camera this year with a 12-megapixel 1/2.9-inch ExmorRS sensor. It allows you to record 4K video with HDR at 30 fps. But still no autofocus.
The smartphone received a 6.5-inch 4K AMOLED display, which is 50% brighter than its predecessor. It supports 120Hz image refresh rate. The smartphone is built on the basis of a Snapdragon 8 Gen 1 single-chip system, received 12 GB of RAM and 256 GB of flash memory. There is a microSD slot. The phone runs on pure Android 12.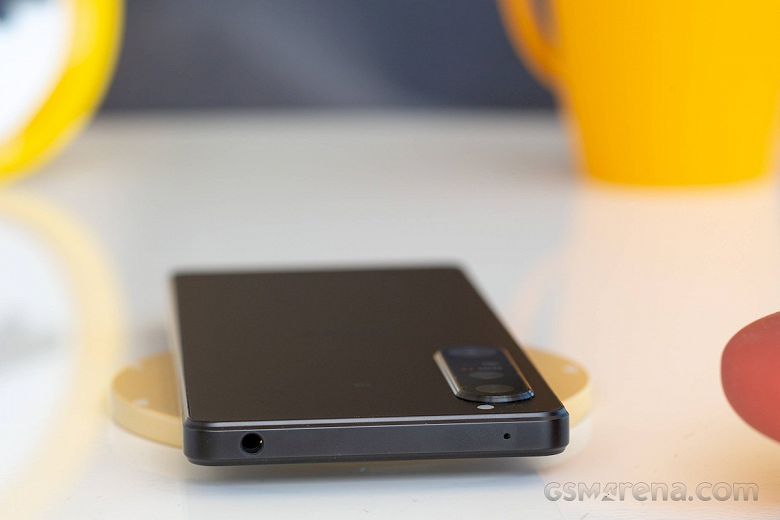 Battery capacity increased by 500 mAh, up to 5000 mAh. The phone supports 30W fast charging, which allows you to charge it up to 50% in half an hour. There will be no charger included this year. Sony has also made sure that the packaging is free of plastic.
The smartphone has retained the 3.5mm jack, in addition, the stereo speaker drivers have been improved and now sound 10% louder, while providing 20-50% more bass. It's one of the first phones to support the new Bluetooth LE Audio technology as well as regular LDAC. The phone is covered with Gorilla Glass Victus front and back. The device complies with the degree of protection IP68.
As with the Xperia Pro and Pro-I, you can stream content live using your phone's cameras, or stream video from your Sony Alpha camera and send it over 5G. Sony made a deal with YouTube so that you can create a new channel and start streaming right away (usually you need 1,000 subscribers and a verified account).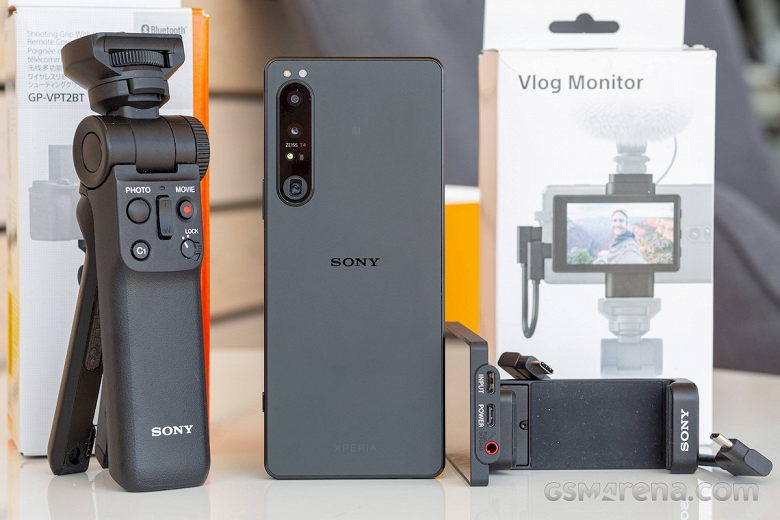 The Sony Xperia 1 IV will retail for €1,400, or £1,330 in Europe.