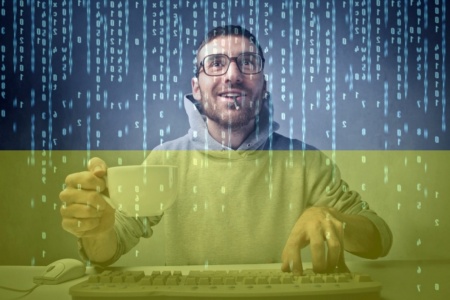 Despite the state of war, mobilization, forced relocation of businesses and teams, the IT industry of Ukraine provided a record $2 billion in export earnings for the first quarter of 2022 – 28% more than last year ($1.44 billion). This was reported by the IT Ukraine Association with reference to the data of the National Bank.
Message from the editor: Our defenders from the 3rd separate battalion of the UDA, who are in the Zaporozhye region, need things to resist the enemy: quadrocopters and smartphones to control them, night vision sights. Details for transferring funds to a monobank card – Katerina Kolonovich, card number 5375411505235312. Please join the fundraising. Glory to Ukraine!
The rapid growth of the industry continued until the war itself, and in February 2022 it reached the highest monthly export rate in the history of the Ukrainian IT market — $839 million, which is 43% more than in the same period in 2021 ($480 million).
In the new military realities, the industry managed to consolidate and quickly reformat thanks to anti-crisis business plans. Most of the companies kept their clients and volumes of their contracts. Thanks to this, the industry remains financially stable, provides regular foreign exchange earnings to the Ukrainian economy and the state budget, and pays taxes in advance, the Association notes.
The numbers speak for themselves. In March 2022, the Ukrainian IT industry retained 96% of the volume of exports of computer services ($522 million) compared to the same period last year ($546 million).
"The war-induced decline in foreign exchange earnings in March by only 38% compared to the record growth rate in February, as well as the level of decline in other export industries by 50-60%, demonstrates the margin of stability of the IT industry,"

IT Ukraine Association
According to the Association, already during the war, 77% of IT companies attracted new customers, and 56% of them expect growth of 5-30% this year.
How the Ukrainian IT industry works in a war: most IT companies are trying to stay on last year's financial indicators