The AMD Instinct MI250X accelerator received the world's first dual-chip graphics processor. In the second half of the year, Radeon RX 7000 video cards should be released, where two top-end GPUs will also be dual-chip. But AMD is already working on a much more complex and in fact unique GPU, which would not be very correct to call a graphics processor.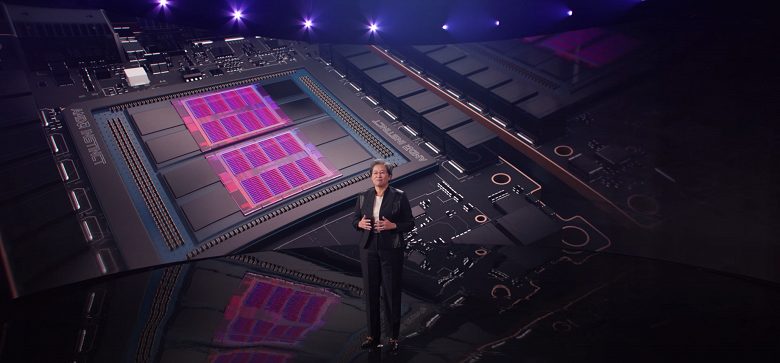 The first data appeared on the Web and even a muddy photo, which seems to be taken from AMD internal documents.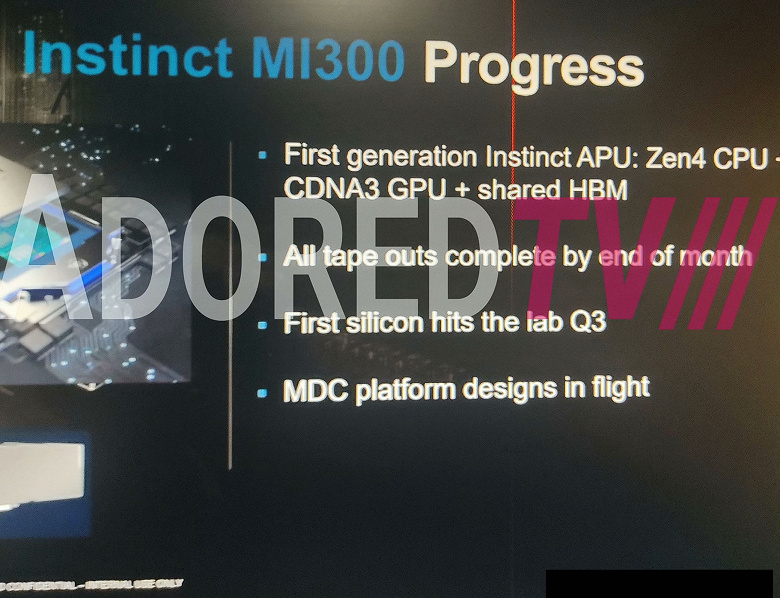 So, we are talking about the accelerator Instinct MI300. More precisely, most likely, Instinct MI300 is a line, and a specific model may be called Instinct MI350X or something else, but it doesn't matter. The important thing is that technically it will not even be a GPU, but an APU, that is, a hybrid processor. Because processor cores with Zen 4 architecture will be added to the CDNA3 architecture GPU. In addition, this chip will also have its own HBM memory. The documentation says exactly Instinct APU, but we will only find out how AMD itself will call this solution as a result. In any case, the emphasis will obviously be placed primarily on the graphical part, since these are still Instinct accelerators. It can also be assumed that not all models of the Instinct MI300 line will have processor cores. But in any case, it will be the largest, most complex and most productive hybrid processor.
Judging by the image and early data, the APU can receive eight computing chiplets and eight memory chips. At the same time, it is still unknown whether each chiplet will have processor cores or, for example, they will occupy a separate chiplet or several. In any case, this is an extremely unusual and, in fact, unique solution, the performance of which can only be guessed at. But earlier, AMD once mentioned an exascale product.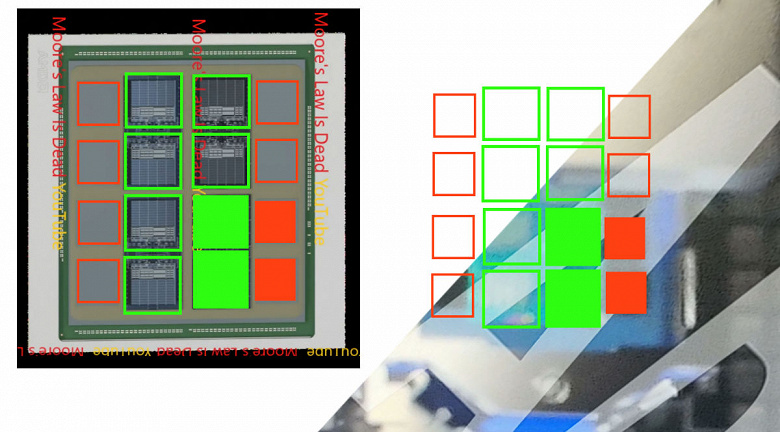 An interesting detail is worth noting separately. The fact is that the first rumors about some kind of large AMD APU appeared back in 2019. Then last September we reported that the Instinct MI300 could get both processor and graphics cores , and recently there was information about an eight- chip GPU with a total interposer area of 2750 mm 2 .
In addition, AMD itself spoke about the Exascale Heterogeneous Processor concept back in 2015 . At that time, the company was talking about the possibility of combining 32 Zen cores, some kind of GPU of unknown configuration, and HBM memory. Later, in 2020, it became known that AMD continues to work on the project at least on a basic basis, as indicated by the company's patents.
Apparently, the concept shown seven years ago will finally be implemented in the new generation of Instinct accelerators. They will most likely be released at the end of this year or at the beginning of next year, since the documentation indicates that the first chips will leave the laboratory in the third quarter.