The BBC News Russian Service app is available for IOS and Android . You can also subscribe to our Telegram channel.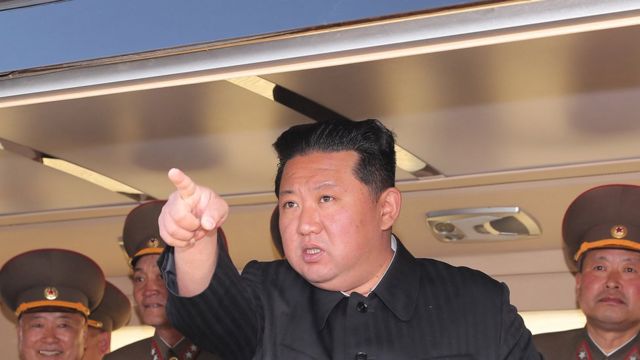 As a result of the outbreak of coronavirus in the DPRK, which the authorities call the first ever pandemic, six people have died. In total, more than 18,000 cases of infection have been identified, according to the Yonhap news agency, citing the Korean Central News Agency (KCNA).
The day before, North Korean authorities reported the first cases of infection with the Omicron variant in Pyongyang – the coronavirus was detected in residents who passed the test on May 8.
After that, a "maximum emergency" regime was introduced throughout the country and a lockdown was announced.
North Korean leader Kim Jong-un convened a meeting of the Politburo of the Central Committee of the Workers' Party of the DPRK, at which he demanded to stop the spread of the virus.
"In all counties and cities of the country, each blockade your region and securely close the paths for the spread of the malicious virus. We will overcome the sudden crisis and will certainly win," he told his subordinates.
On Thursday, Kim Jong-un visited the national emergency management center and inspected efforts to combat the virus, according to KCNA.
North Korean media also reported an outbreak of an unknown fever that was recorded in late April and affected 350,000 people.
According to them, 162,000 were quarantined and treated.
The DPRK authorities previously claimed that not a single case of coronavirus infection was registered in the country during the pandemic.
Pyongyang even refused to supply vaccines under the international Covax mechanism, and the drugs were distributed among other countries.
Experts expressed doubts that the DPRK managed to prevent the coronavirus from entering the country.