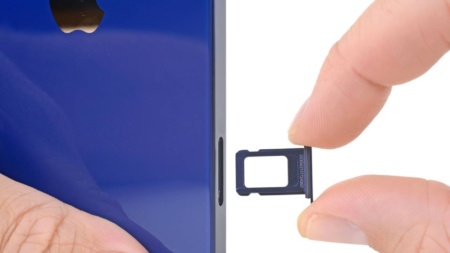 Rumors are circulating online that Apple may soon release an iPhone without a physical SIM slot. And if these rumors are true, then the company is finally realizing Steve Jobs' vision for the original iPhone. This is stated by the former vice president of iPod direction Tony Fadell.
In a recent interview, Fadell revealed that Steve Jobs wanted the iPhone to be a seamless device that didn't have a SIM card slot. Apparently, Jobs was more interested in using the CDMA cellular standard than GSM. At that time, Verizon was implementing CDMA technology. But Faddell talked the Apple executive out of the idea by showing market data. They testified that the adoption of the CDMA communications standard was too low to be a viable use case for the iPhone.
In fact, Apple did release the SIM-free iPhone, but only in the middle of the normal iPhone release cycle in January 2011. Then came the CDMA version of the iPhone 4 for the Verizon network. The SIM card slot returned in the CDMA version of the iPhone 4S, but it was not supported by Verizon.
Late last year, Brazilian site Blog do iPhone stated that iPhone 15 Pro models may not have a physical SIM slot, at least in some countries and regions. MacRumors then received a document from an anonymous whistleblower stating that Apple advised major US carriers to prepare to launch eSIM-only smartphones as early as September 2022. Thus, already some versions of the iPhone 14 may come out without a physical slot for a SIM card. However, the problem is that eSIM functionality is not available in all countries, so Apple will have to continue to release smartphones with a nano-SIM slot for the most complete market coverage. eSIM support is available in more than 60 countries (including Ukraine), a list of which can be found on the company's website .
Source: macrumors