The BBC News Russian Service app is available for IOS and Android . You can also subscribe to our Telegram channel.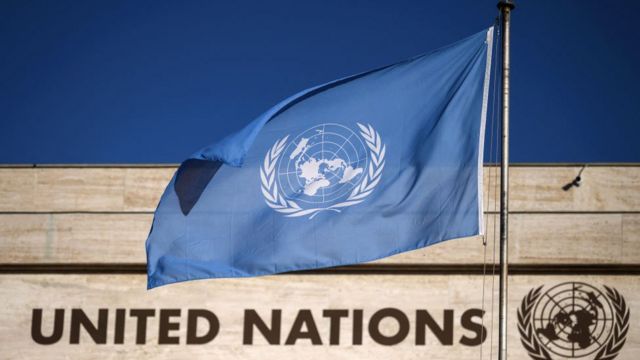 Boris Bondarev, a member of the Russian diplomatic mission to the UN based in Geneva, has submitted his resignation and sent a strong letter to foreign colleagues condemning the aggressive war unleashed by Vladimir Putin against Ukraine.
41-year-old Bondarev announced his resignation in a letter addressed to Russian Deputy Foreign Minister Gennady Gatilov, who oversees the United Nations office at the Russian Foreign Ministry. Bondarev also confirmed his resignation in an interview with Reuters and the Associated Press.
"On Monday morning, as usual, I came to work, sent a letter of resignation and left," Bondarev told Reuters in an interview. "I started thinking about it a few years ago, but the scale of this disaster made me go for it." Bondarev added that he spoke several times about his condemnation of the invasion of Ukraine to high-ranking officials of the Russian mission, but he was "asked to keep his mouth shut in order to avoid consequences."
Boris Bondarev is a diplomatic adviser who handled Russia's role at the Geneva disarmament conference after serving in places like Cambodia and Mongolia.
The text of Bondarev's resignation in English was published on his Twitter by human rights activist and executive director of UN Watch Hillel Neuer.
In his statement, Bondarev writes that over the twenty years of his career, he has seen different twists and turns in Russian foreign policy. "But I have never been as ashamed of my country as on February 24 of this year," the diplomat says [ this and other quotes are translated from English – ed .] "The aggressive war unleashed by Putin against Ukraine, and in fact against everything Western world, is not only a crime against the Ukrainian people, but probably the most serious crime against the people of Russia. The bold letter Z has dashed all hopes and prospects for a prosperous and free society in our country."
Bondarev also sharply criticized the Russian Foreign Ministry: "Over the twenty years of work, the level of unprofessionalism and lies in the ministry has constantly increased, reaching catastrophic in the last year. Minister [Foreign Affairs Sergei] Lavrov is a vivid illustration of the degradation of the system. In 18 years, he turned from an educated professional into a person who constantly broadcasts contradictory statements and threatens the world (that is, Russia too) with nuclear weapons! The Russian Foreign Ministry today is engaged in everything except diplomacy, or rather, inciting war, lies and hatred.
At the time of publication of the material, Boris Bondarev was still listed as a mission adviser on the page of the Russian permanent mission to the UN in Geneva.
To keep getting BBC news, subscribe to our channels:
Download our application: