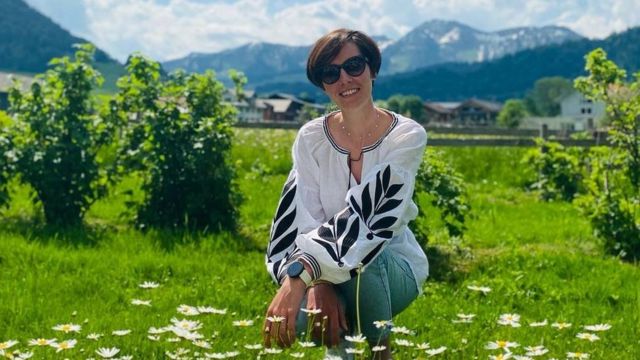 Ukraine celebrates Embroidery Day. This holiday traditionally falls on the third Thursday in May.
The embroidered shirt can hardly be called an exclusively traditional outfit – many Ukrainians wear it as a holiday or casual wear.
The peculiarity of this year is that many embroidered shirts were worn by the military, even on the front line. Ukrainians who fled the war also wear embroidered shirts on this day.
Ukrainian traditional embroidery has about 300 stitches, which are made on the basis of 20 techniques.
"Today, the national costume is not only a symbol of Ukrainianness. It is like a manifesto: our struggle, indomitability, pride in our people and our country," Vitaliy Klitschko wrote on Facebook.
Pets are dressed in embroidered shirts. This year the famous SES dog Patron became a four-legged star in an embroidered shirt.
"Supporting the traditions, today our Patron changed his" armor "to an embroidered shirt," the SES wrote.
In Ukraine, the shirt was a basic element of the peasant system and served as underwear.
In the 19th century, ornaments and decoration techniques were so unique that it was possible to determine from a shirt which village its owner came from.
The cross in Ukrainian folk embroidery became especially popular in the 1850s and 1860s, according to the Institute of Fashion.
An ordinary peasant girl had about 35 shirts in a chest, and a wealthy girl could have more than 60.
Want to get top news in Messenger? Subscribe to our Telegram or Viber !