With the average cost of gasoline more than doubling in two years, many Americans are considering buying their first electric car to offset rising fuel prices. However, there is a caveat: electric vehicles are becoming more expensive due to rising prices for raw materials. This can lead to a sharp rise in car prices in the coming years.
Both Ford and General Motors have shared examples of cost increases in their first-quarter financial results, leading to sharp revisions to their FY2022 commodity spending forecasts. GM nearly doubled its cost forecast to $5 billion, while Ford increased its forecast from $1.5 billion to $4 billion.
Battery prices may soon rise despite a steady decline for more than a decade. Sam Jaffe, vice president of Colorado-based research firm E Source, predicts raw material shortages could lead to a 22% increase in battery cell costs by 2026.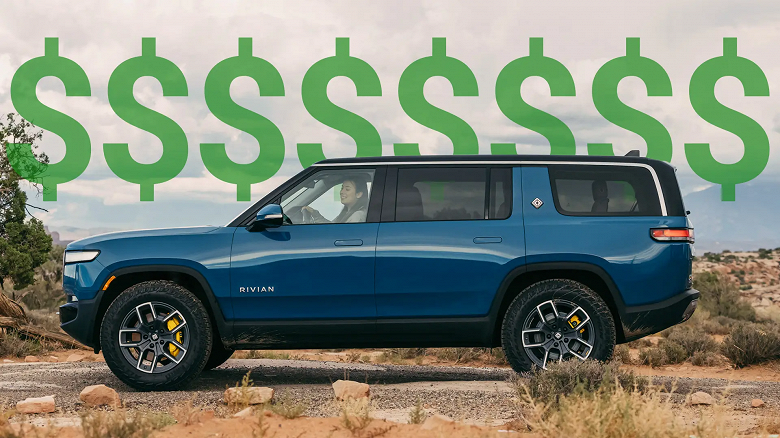 Many global car manufacturers have pledged to switch to electric vehicles by the end of the decade. At the same time, the price of lithium has reached record levels in recent months. Volvo CEO and President Jim Rowan expects battery supplies to become scarce "in the coming years," as does Stellantis CEO Carlos Tavares.
It's worth noting that the price of the Tesla Model 3 Standard Range has gone up several times since February 2021, when it was $38,190. In March 2022, the price was already $46,990. Automaker Rivian has previously raised prices for its electric vehicles, with the R1T up 17% to $78,975 and the R1S up 20% to $84,000. Lucid also increased the cost of its Air luxury electric sedan by 13%.
As we have already reported , the average price of a new electric car in China is about 10% higher than the average price of a similar combustion engine car.