The developers of the military shooter Battlefield 2042 from the DICE studio, as part of a special video, told what changes and improvements await the game in the near future and, in particular, during the first content season.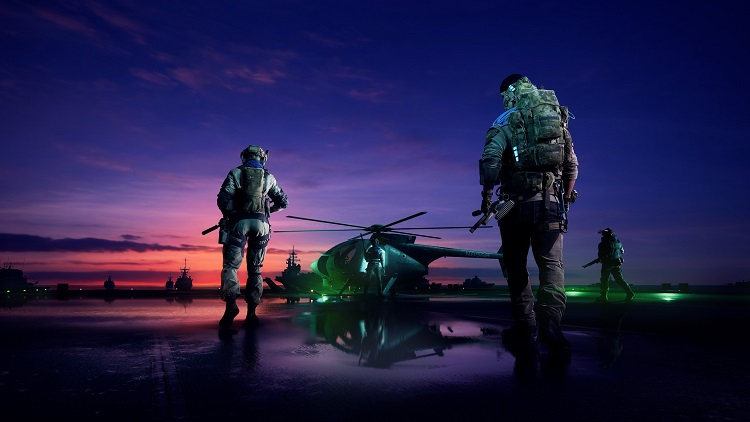 As it became known, the team focused on fixing the main problems of Battlefield 2042. In particular, they promise to make the maps not so empty: the updated Kaleidoscope will arrive in time for the start of the first season.
In addition, they plan to improve animations, appearance and voice acting of specialists, introduce more discreet customization items, and continue to work on balance and performance.
As for the modes, as planned , the number of participants in the "Breakthrough" will be reduced from 128 to 64, and "Storm" will return to the number of main modes with the start of the first season for 32 players.
Finally, the developers announced the end of active support for the Hazard Zone mode – it turned out to be not popular enough. It will not be removed from the game, nor will it be provided with new content.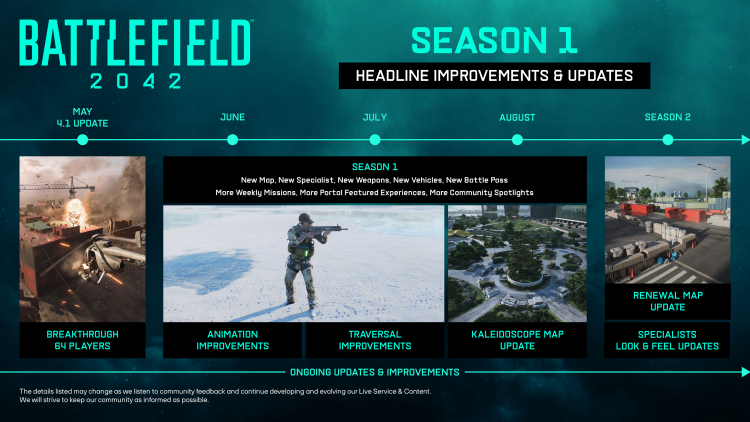 The first Seasonal Update of Battlefield 2042 brings with it an additional map, another Specialist, fresh weapons and gadgets, a Battle Pass, as well as a number of improvements, fixes and patches.
Battlefield 2042 was released in November 2021 on PC (Steam, Origin, EGS), PS4, PS5, Xbox One, Xbox Series X and S. At launch, the shooter came under fire for numerous technical problems and lack of features from past parts.
If you notice an error, select it with the mouse and press CTRL + ENTER.