Three decades of work of the orbital observatory "Hubble" (Hubble Space Telescope) made it possible to estimate with high accuracy the rate of expansion of our Universe. This has led to new theories in astronomy and physics, including the notion of dark energy, an unknown force that pushes matter apart in the universe. It would seem that we began to understand how this world works. But this turned out to be far from the case.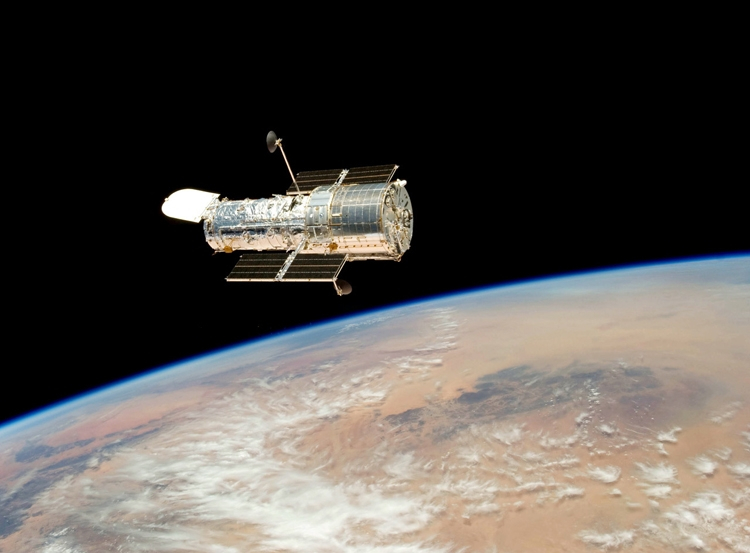 The fact of the expanding Universe has been discovered and studied for about a hundred years. One of the tasks of the Hubble orbital telescope was the study of "mileposts" in space – first Cepheids , and then type Ia supernovae . Cepheids and type Ia supernovae are well studied from the point of view of the physics of processes, which makes them a kind of beacons in the Universe. Astronomers can easily and with the highest accuracy determine the distance to these objects and create a dynamic map of the Universe based on this data.
The study of Cepheids by Hubble made it possible by the mid-90s of the last century to determine the Hubble constant with an error slightly above 10%. The Hubble constant is a coefficient that makes it possible to relate the distance to an object in the universe with its speed. At the end of the 90s, this number was 72 km / s, plus or minus 8 km / s. per megaparsec. After the modernization of the cameras on the Hubble, by 2010 new measurements began, some of which were carried out by the SH0ES association. The team reanalyzed all of Hubble's data from more than 1,000 orbits and made new measurements – about 40 Type Ia supernovae in total.
The SH0ES group almost doubled the number of milestones in the observable universe, which made it possible to refine the value of the Hubble constant to almost 1% error, or up to 73 km/s plus or minus 1 km/s. per megaparsec. Astronomers are sure that there can be no mistake, and there is a problem with this.
The fact is that the Planck project to observe the relic cosmic microwave background left over from events in the Universe 13.8 billion years ago gives a different value for the Hubble constant in the early Universe, namely 67.5 km / s plus or minus 0, 5 km/s per megaparsec. Both figures are derived from observed data and represent the correct result with a high probability. This means that the physics of the processes in the early Universe and ours is noticeably different, but so far there is no explanation for this. For scientists, such contradictions are the most exciting thing in science, a challenge that must be answered with the power of reason.
If you notice an error, select it with the mouse and press CTRL + ENTER.