Xiaomi has introduced two pairs of wireless headphones with active noise cancellation – Redmi Buds 4 and Redmi Buds 4 Pro. The cost of the first in China is only about $30. The latter are estimated by the manufacturer at about $56.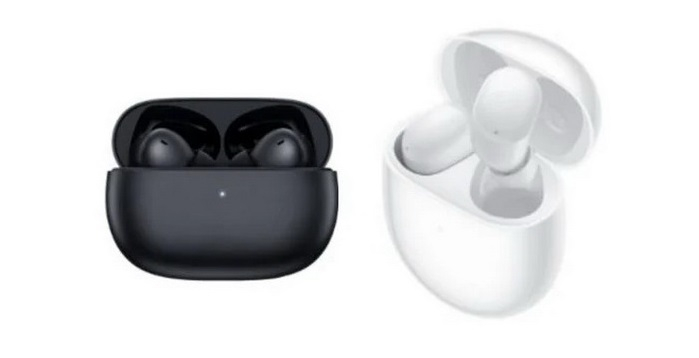 The older model Redmi Buds 4 Pro is equipped with a smart noise reduction system that can drown out external sounds up to 43 dBA. The headphones are certified according to the IP54 dust and moisture protection standard. Therefore, they can be used, for example, in the gym or in the rain without fear of getting wet.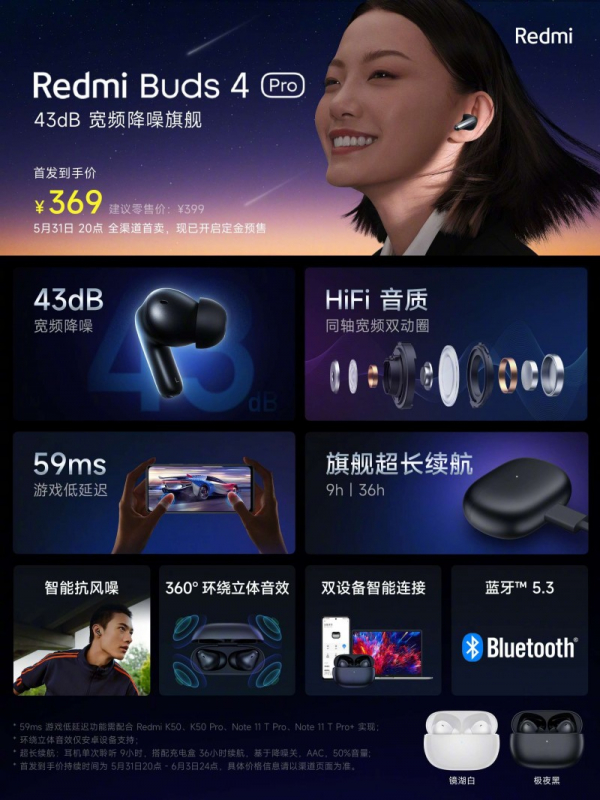 The Redmi Buds 4 Pro uses a combination of a 10mm driver and a 6mm tweeter. The novelty supports the wireless connection standard Bluetooth 5.3. The delay in signal transmission is 59 ms. According to Xiaomi, Redmi Buds 4 Pro can work without recharging up to 9 hours without "noise reduction". The included charging case provides up to 36 hours of use of the gadget.
Redmi Buds 4 Pro wireless headphones will be available in black and white versions. Pre-orders for the novelty in China are already accepted. Deliveries will start on May 31st.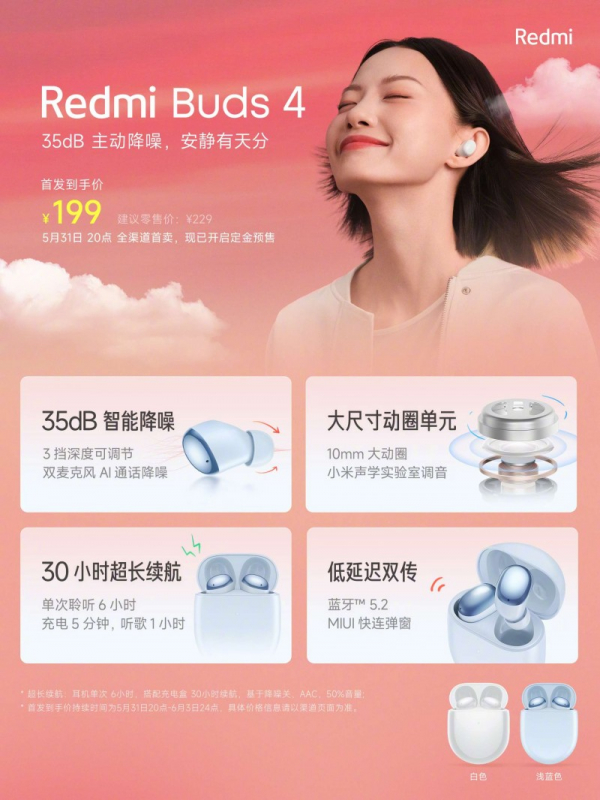 The Redmi Buds 4 model is also equipped with an active noise reduction system. However, its effectiveness is somewhat lower. The gadget can handle noise levels up to 35 dBA. The headphones only received 10mm audio drivers. Only Bluetooth 5.2 is also supported. Headphones are capable of providing up to 6 hours of music playback, and the included charging case provides up to 30 hours of extra time for the gadget.
The Redmi Buds 4 earphones will come in blue and white colors. Pre-orders are already being accepted. Deliveries are also expected on May 31st. Later, both new items should enter the international market.
If you notice an error, select it with the mouse and press CTRL + ENTER.