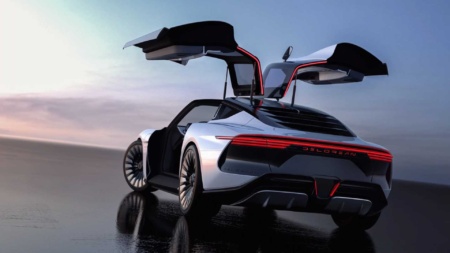 Legendary automotive firm DeLorean, best known for the iconic DMC-12 from the Back to the Future film series, has unveiled the first all-electric car. The company envisions the DeLorean Alpha 5 to lead the renaissance and usher in the nascent era of electric vehicles.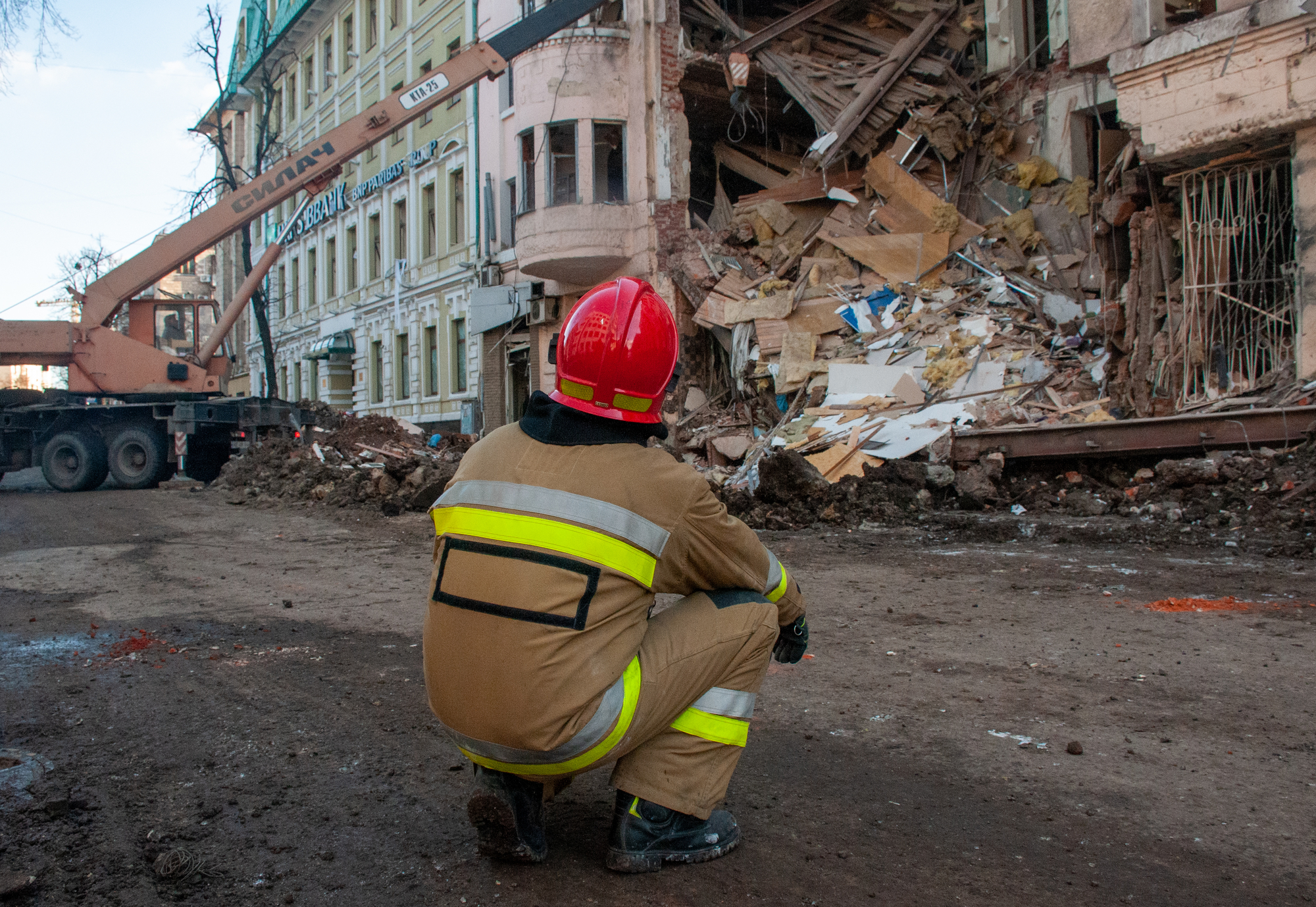 The Alpha 5 is being built by a US team led by Jost de Vries, a former Tesla and Karma Automotive employee and currently CEO of DeLorean.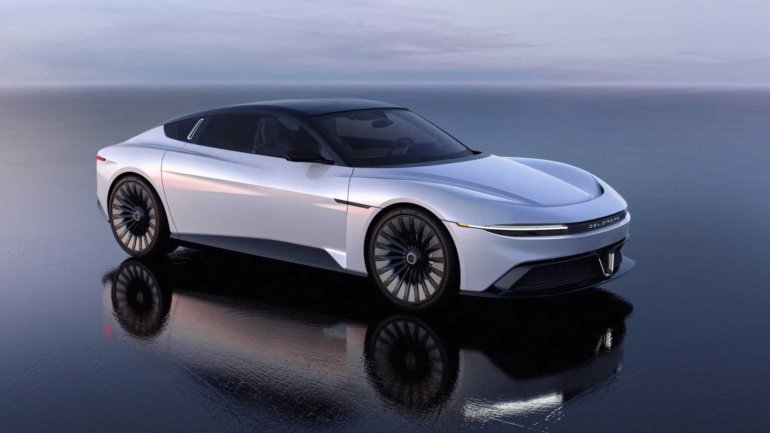 The new electric car is a coupe with sports car proportions. Its design is a far cry from the original 1981 DeLorean we're used to. Despite the differences, the new Alpha 5 retains certain traits that are a tribute to the past, or rather the company's heritage.
It is important to note that the design is made by Italdesign. The car received thin and round headlight clusters, a nod to the brand's 1980s heritage. The Alpha 5 also has thick grilles over the rear window, turbine-style wheels, and gull-wing doors.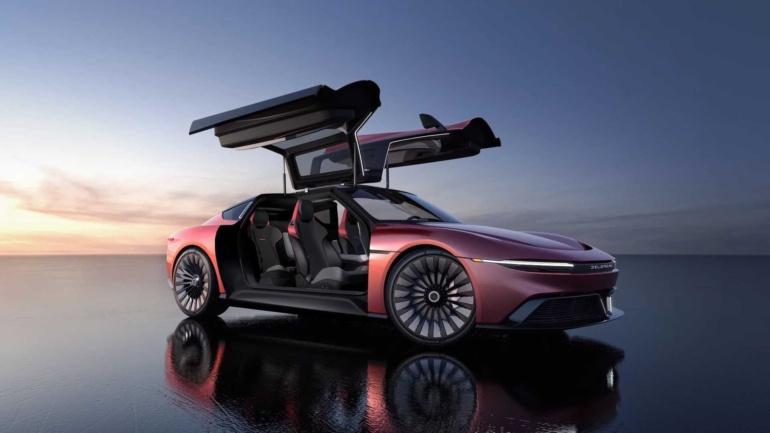 Inside the car, two separate rear seats appeared, and the driver's seat lost most of the traditional controls. All of them were transferred to the touch screen, which is located on the center console. The driver gets a fully digital instrument cluster and a flat-bottomed steering wheel.
Since this is an all-electric car, the propulsion system is of interest. DeLorean is setting itself very high targets with the Alpha 5. Its performance has been compared to the Mercedes-AMG GT and they expect it to have a range of around 500 kilometers. It will be able to accelerate from 0 to 100 km/h in less than 4 seconds and reach a top speed of 240 km/h.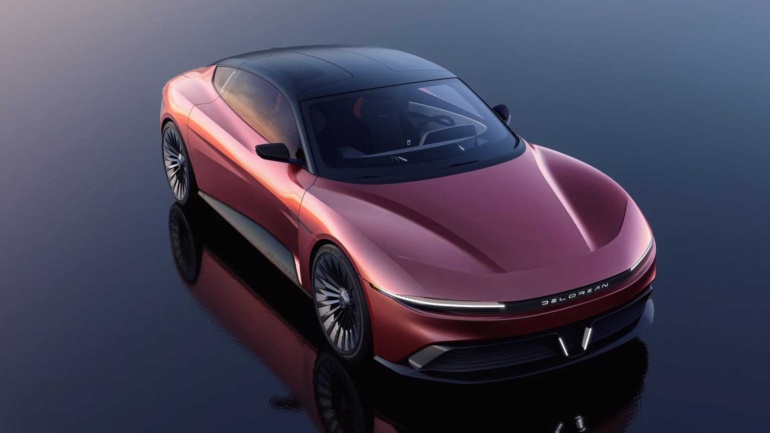 Autonomy will exceed 480 kilometers on the EPA cycle. This is a factor to consider as the EPA cycle used in the United States is much more demanding than the WLTP approval cycle used in Europe.
The DeLorean executive did not elaborate on the transmission, simply saying that it was being built in Italy and that deals had been made with British companies to supply it.
Production of the Alpha 5 is due to begin in 2024, with the first live show of the new DeLorean taking place next August.
The Alpha 5 will be available in a limited edition of 88 units in its first round of sales, in homage to the legendary DMC's role in the movie Back to the Future (the car accelerated to 88 mph to travel through time). The remaining cars in the series will be produced in small volumes.
But the release of the Alpha 5 is only the beginning of an ambitious DeLorean renaissance. De Vries gave some hints about the roadmap that was developed. The next model will be a V8 petrol coupe, followed by a battery-electric sedan and, last but not least, a hydrogen-powered premium sports utility vehicle.
"The business case is an SUV that will be launched very quickly after we launch our flagship vehicle, but first we need this flagship."
Italdesign teases the return of the DeLorean – an electric version of the iconic "time machine" will be presented this year
Source: Motor1