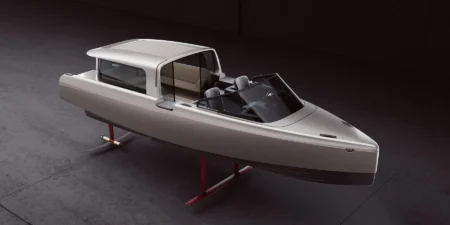 The Swedish company Candela has unveiled its new electric watercraft called the Candela P-8 Voyager. This innovation is intended to replace traditional water taxis and commercial passenger boats that typically use internal combustion engines.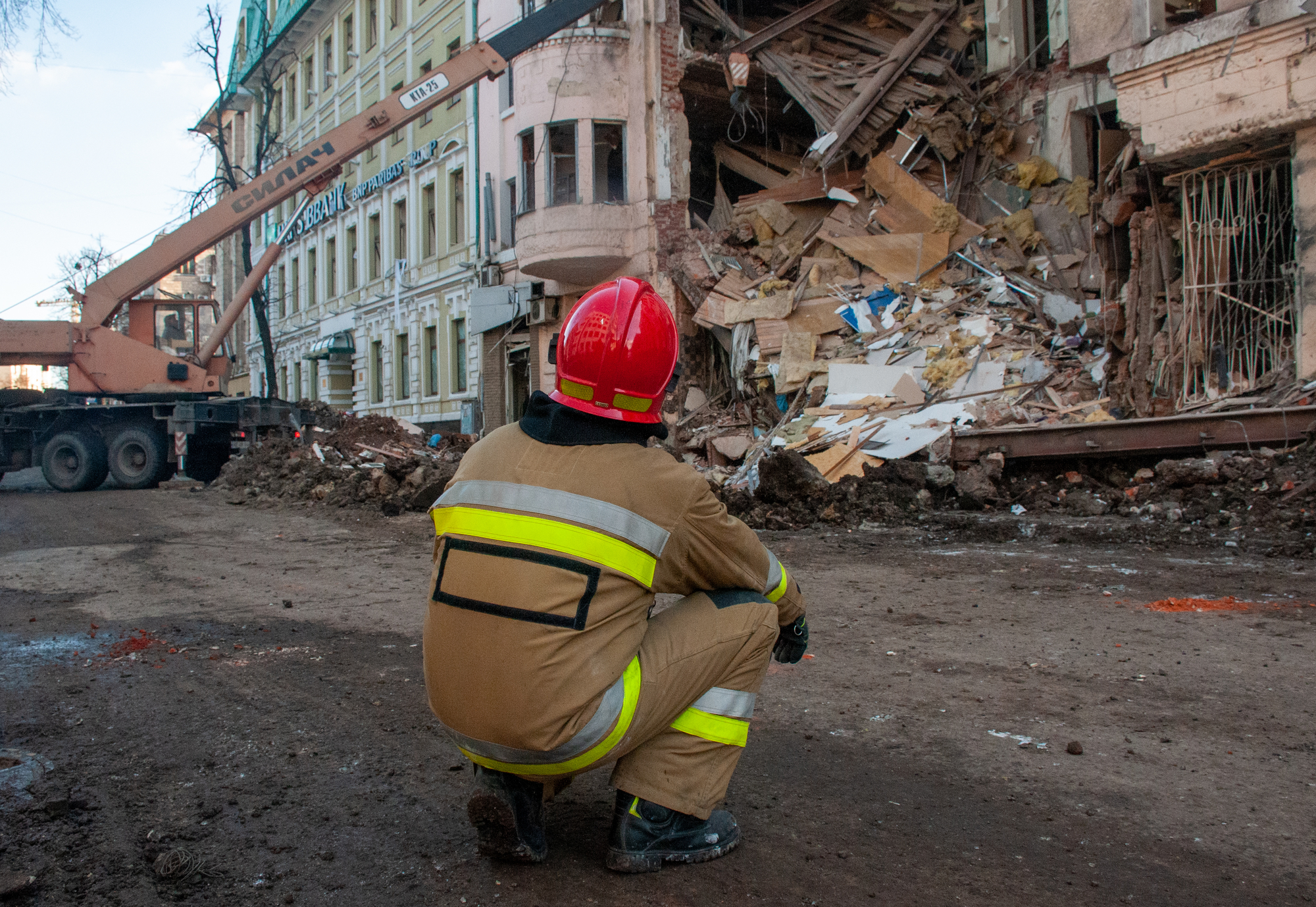 Candela P-8 Voyager is an electric hydrofoil. This design allows the boat to hover above the surface of the water while moving and consume less energy. The onboard flight controller (Flight controller) automatically changes the angle of attack of the wing when the boat reaches a speed of 16 knots (about 29.6 km / h), allowing it to lift off the surface of the water and fly over the waves. When mooring, the hydrofoils are retracted into the recess of the hull.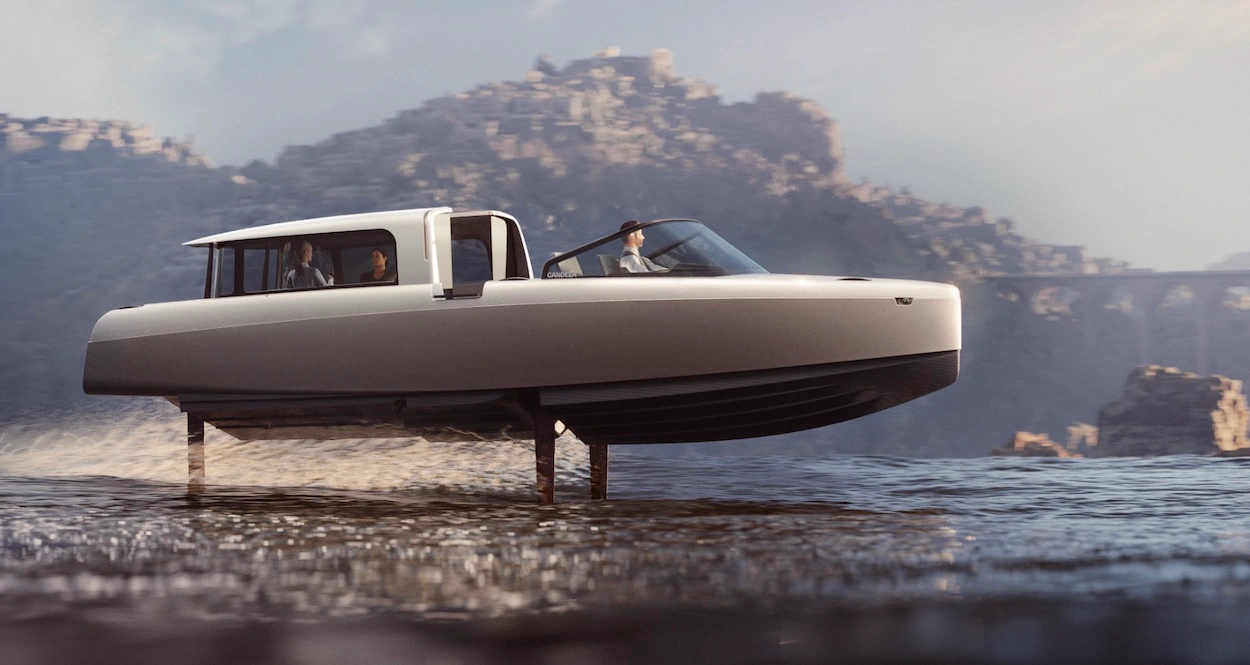 The flight controller analyzes the data from the sensors to take into account the height of the waves and ensure a smooth ride even in adverse conditions. The system can handle waves and a 120-150 cm high wake. This is ensured by high clearance and fast roll, pitch and altitude adjustments, which are performed 100 times per second.
"You really get the seaworthiness of a 100-foot ship in a 28-foot one," said Eric Eklund, head of Candela Commercial Vessels.
The company also notes that the footprint left by the Candela P-8 Voyager is no larger than that of the famous Venetian gondolas. So such boats can be used in areas that are sensitive to waves from ships.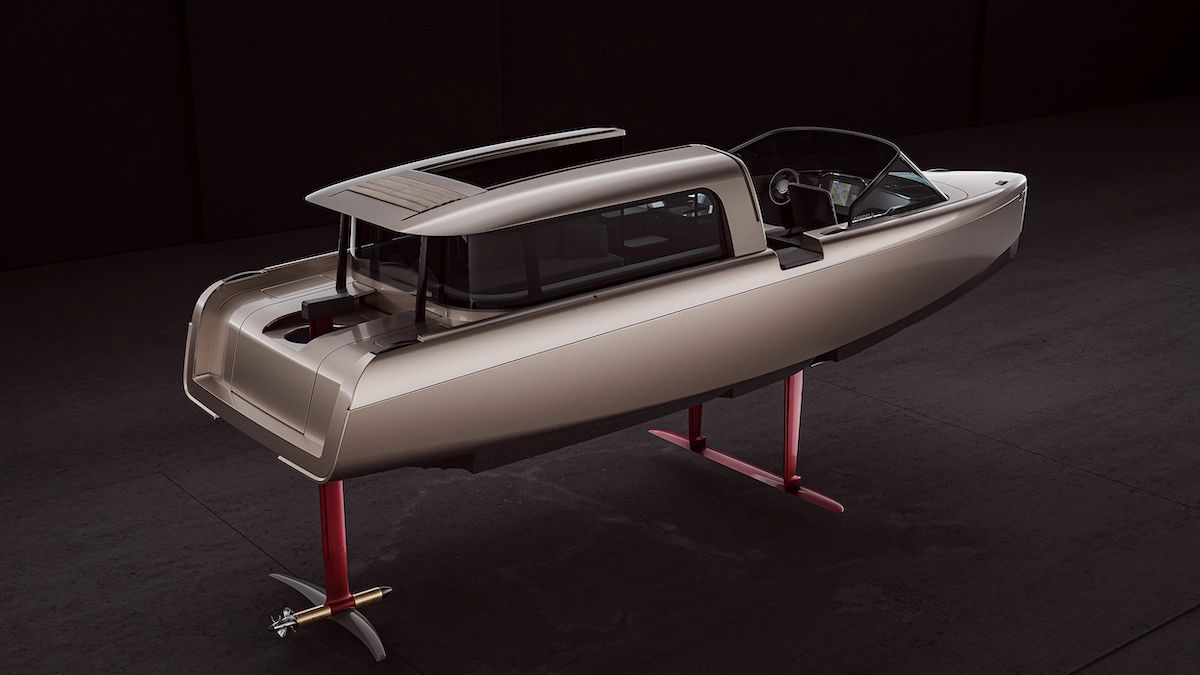 The boat uses the Candela C-POD engine, which was specially designed for hydrofoils. A pair of submersible motors provide 50kW of power and directly drive the counter-rotating propellers without the need for any intermediate transmission. This reduces the noise level, requires no oil, no coolant and reduces the need for maintenance. Candela C-POD motors can operate up to 3000 hours without maintenance.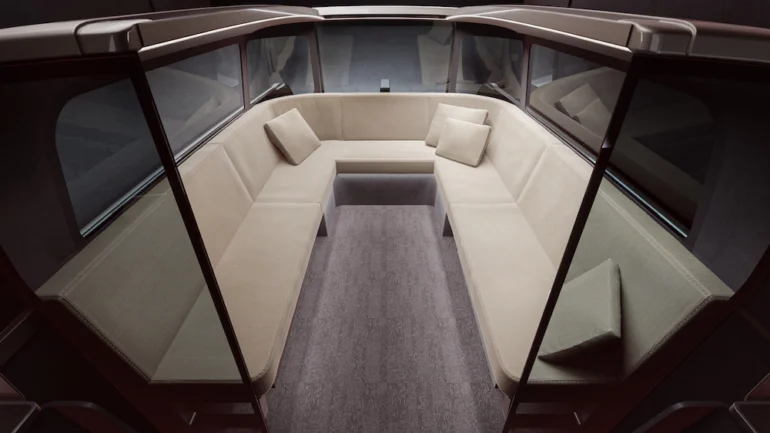 The Candela P-8 Voyager is 8.5 meters long and has room for 6 passengers in addition to the crew. She has a cruising speed of 20 knots (37 km/h) and a top speed of 30 knots (55.6 km/h). The vehicle is always connected and supports over-the-air updates, allowing Candela's 24/7 service department to perform remote troubleshooting.
Source: electrek