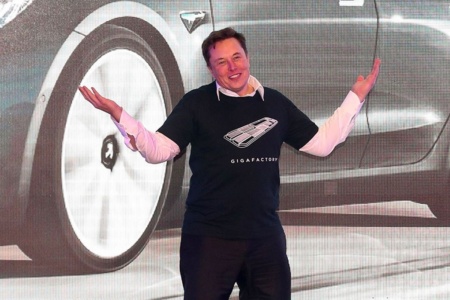 Elon Musk required executives to return from remote work and spend at least 40 hours a week in the office. This became known from an email that the head of Tesla sent to employees.
Headlined "Remote work is no longer acceptable," the letter said that if the management team does not want to return, they will have to leave the company.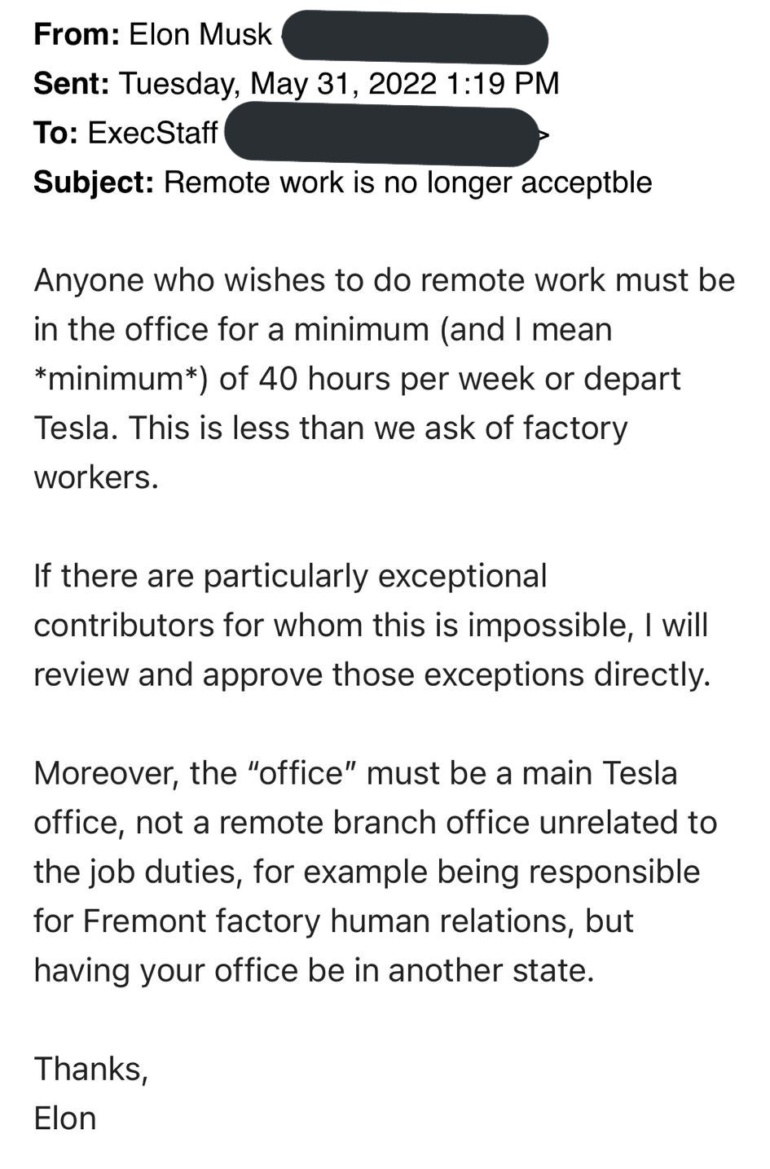 Musk clarified that the office "should be the main workplace, not a remote branch office."
On Twitter, Musk did not confirm that the letter was genuine. But responding to a follower who asked for a comment on the authenticity and opined that "coming to work is an outdated concept," the Tesla chief wrote: "They have to pretend they work elsewhere."
They should pretend to work somewhere else

— Elon Musk (@elonmusk) June 1, 2022
Bloomberg writes that Musk's authoritarian style has manifested itself repeatedly. Two weeks before the Twitter acquisition deal, Silicon Valley venture capitalist and entrepreneur Keith Rabois wrote:
"Twitter employees are in for a rude awakening. Elon once threatened to fire all the interns for a long coffee line at SpaceX and set up cameras to prevent this from happening again."
The Twitter woke employees are in for a rude awakening. Elon once threatened to fire all the interns for waiting in a long line for coffee at SpaceX and installed cameras to ensure it wouldn't happen again.

— Keith Rabois (@rabois) April 14, 2022
The publication also talks about the situation at the automaker's plant in Shanghai. Thousands of employees have been effectively locked down due to the pandemic for months, working 12-hour shifts and six days a week. Many slept on factory floors.
Scandals, intrigues, investigations: a former security officer accused Tesla of illegal surveillance, hacking smartphones, lying, etc.