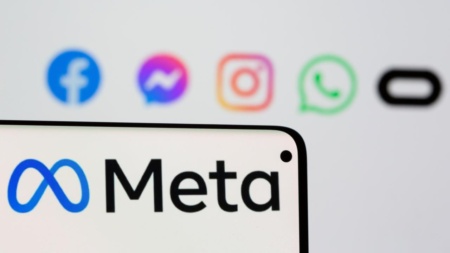 Meta has accused the European Union competition authority of acting like a "fishing super trawler". According to the company, the antitrust agency is collecting a huge amount of "completely irrelevant" documents in an attempt to create a case against the American technology giant.
EU regulators have raised concerns about Facebook's data collection practices. But the company believes that the investigation is collecting a large number of documents that are not relevant to the case. The commission has "vacuumed the entire seabed – with the intention of later seeing what kinds of rare fish it finds in its huge nets," Meta lawyer Daniel Jowell said, speaking before a panel of five EU judges.
Meta accused the commission of not interoperating and ignoring its proposed alternatives in order to make data requests more "proportional" and limited to what is really needed. Instead, the commission continued to "mechanically apply search conditions" and request a large number of irrelevant documents.
In turn, the commission's lawyer, Giuseppe Conte, said in court that the EU's information search decisions were the result of a long process in which representatives of the antitrust agency tried to obtain information from Meta to investigate "seven anti-competitive practices." At the same time, at the initial stages of the investigation, the commission received a "very limited" number of documents from Meta, so the EU changed its approach.
In 2021, the panel launched an in-depth investigation into Meta to see if the company was abusing the massive amount of data collected from advertisers to compete with them in classified ads. It was also planned to check whether the linking of the Marketplace advertising service to the social network is fair.
Source: bloomberg