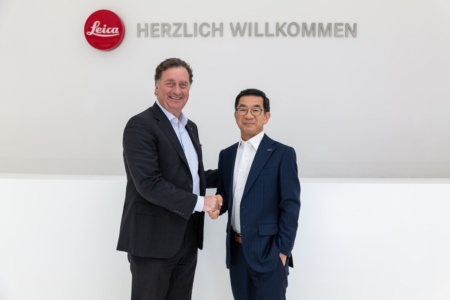 Panasonic and Leica have announced a new collaboration under the name L² (from the first letters of Leica and Lumix), in which they will jointly develop cameras, lenses and imaging technologies. The L² branding will be used in future marketing activities.  
Both companies are already part of the L-Mount mirrorless camera alliance (along with Sigma and Leitz), and Panasonic has donated its Leica camera technology to them.  
"Through this collaboration, the companies will jointly invest in new technologies that can be used in cameras and lenses, as well as implement jointly developed technologies in Leica and Lumix to further enhance the capabilities of their products. In the future, Leica and Lumix will use L² technology, which will open up new opportunities for creative camera users in their marketing activities, to develop a joint system in the long term," the press release said .  
According to Engadget , the partnership will extend beyond L-Mount full-frame cameras to Micro Four Thirds models as well.  
The collaboration between Leica Camera AG and Panasonic Corporation began in August 2000. Initially, the companies signed an agreement for joint work in the field of lenses for digital, audiovisual technology, and in 2001 a decision was made to cooperate in the field of digital cameras. Since then, the companies have steadily expanded their technology partnerships.  
In 2018, together with Sigma, the L-Mount Alliance was founded, which allows Panasonic, Sigma, and since 2021 Ernst Leitz Wetzlar GmbH to use the L-mount standard developed by Leica for their own developments.  
Leica SL2 Full-Frame Mirrorless Camera Gets 47.3MP Sensor, 4K/60p and 5K/30p Video Recording, $6,000 Price