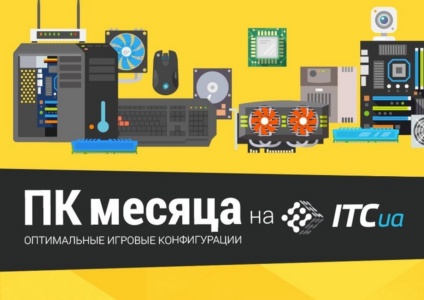 In anticipation of the biggest gaming launch of Summer Game Fest on June 9th, it's time to brainstorm about a potential upgrade to an old PC or build of a whole new one. As usual, three configurations with a different total price tag. At the request of readers, we slightly increased the budget for the basic computer and greatly for the optimal and progressive (if not to buy, then at least dream enough).
The article was written with the assistance of Sapphire, Cougar and Neo Forza.
Basic computer ≈ $500
| | | |
| --- | --- | --- |
| Processor | Intel Core i3-10105F | $80 |
| CPU cooler | boxed | 0 |
| Working memory | 2×8 GB, DDR4-2666 MHz | $60 |
| Motherboard | H510, LGA 1200, Micro-ATX | $70 |
| Video card | Radeon RX 6400 4 GB | $170 |
| Danih's Treasure | SSD 2.5″ SATA, 500 GB | $50 |
| Living block | 500W 80PLUS non-modular | $50 |
| Computer case | Mini tower with 1 fan | $30 |
If you do not take into account AMD APU chips with iGPU, because the computer will still be assembled with a discrete graphics card, then the Core i3-10105F can rightfully be called the most affordable gaming processor. Despite the large 14nm process technology, the Core i3 with 4 cores and 8 threads heats up very little (less than 65 W), so the penny surcharge for a boxed cooler is clearly justified.
In addition, the Core i3 is unpretentious to the motherboard: any LGA 1200 model with the junior H510 chipset will do, even with a small number of power phases and without a heatsink. It doesn't make much sense to pay extra for the average B560 chipset, you still won't get a fast PCIe 4.0 bus. The B560 motherboard supports it, but the i3-10105F processor does not. Competing Ryzen 3 4100, by the way, also does not have such support.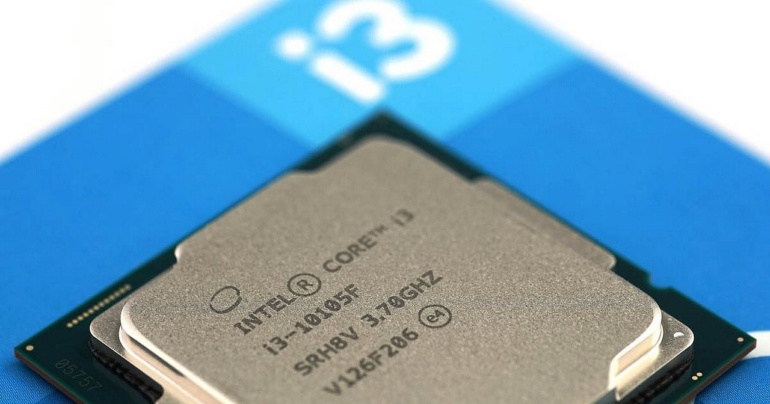 It's a pity, because the latest budget Radeon graphics cards – RX 6400 and RX 6500 XT – due to the narrow x4 bus, give out less FPS when connected to PCIe 3.0 than they could on 4.0. The younger RX 6400 is considered the entry-level gaming video card in current conditions. It's about a quarter slower than the RX 6500 XT, about the same price, and twice as cold (53 vs. 107 watts).
The latter allowed graphics card manufacturers to implement the RX 6400 not only in a low-profile design, but even in a single-slot design. Such graphics adapters are especially in demand when building a PC in a thin Thin-ITX case. And the bundle of Core i3-10105F and Radeon RX 6400 is extremely sparing to the power supply – even a 200-watt compact SFX, TFX, Flex or Pico is enough.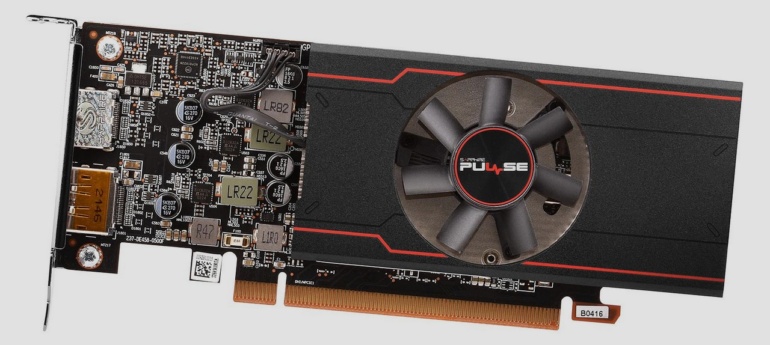 Sapphire Pulse RX 6400 is currently the most affordable 4 GB video card based on the progressive RDNA 2 architecture. Although there are already rumors on the Internet about an even more affordable 2 GB RX 6300. It supports all software technologies relying on RDNA 2: Ray Tracing, FidelityFX Super Resolution , Radeon Image Sharpening and Anti-Lag. True, given only 768 unified processors and 12 RT cores, it will be possible to look at the coveted rays only in Minecraft RTX and Quake II RTX. But two upscaling technologies to choose from at once – FSR and RIS (the first requires integration into the game, the second works at the driver level on top of any game) – can give a 30% increase in frame rate. Finally, Anti-Lag reduces input lag in multiplayer games.
https://hotline.ua/computer-videokarty/sapphire-radeon-rx-6400-pulse-11315-01-20g/
Optimal computer ≈ $1200
| | | |
| --- | --- | --- |
| CPU | AMD Ryzen 5 5500 | $150 |
| CPU cooler | Tower with 4 tubes | $40 |
| RAM | 2×16 GB, DDR4-3200 MHz | $120 |
| Motherboard | B550, AM4, Micro-ATX | $90 |
| video card | GeForce RTX 3060 Ti 8 GB | $600 |
| Data store | SSD M.2 PCIe 3.0, 1 TB | $100 |
| Power Supply | 650W, 80+ Bronze, semi-modular | $80 |
| Computer case | Mini Tower with 3 Fans | $70 |
The range of six-core processors was replenished at once with three new AMD Ryzen 5: 4500, 5500 and 5600. The first on the Zen 2 architecture is generally the most affordable 12-core processor with a recommended price of $ 130. The third is a 200 MHz slower, but significantly cheaper version of the 5600X. But the most interesting, perhaps, was the Ryzen 5 5500.
In fact, this is the same 5600G, only with the video card disabled. The positive aspects of the Ryzen 5 5500 include the Zen 3 architecture, which is faster in games than the 10th and even 11th generation Intel Core. On the negative side – the PCIe 3.0 x4 video card bus, which, however, is critical only for the younger Radeon 6000 series. And the L3 cache is smaller, but the accelerated dual-channel 8 + 8 MB (against the single-channel 32 MB in the 5600 and 5600X).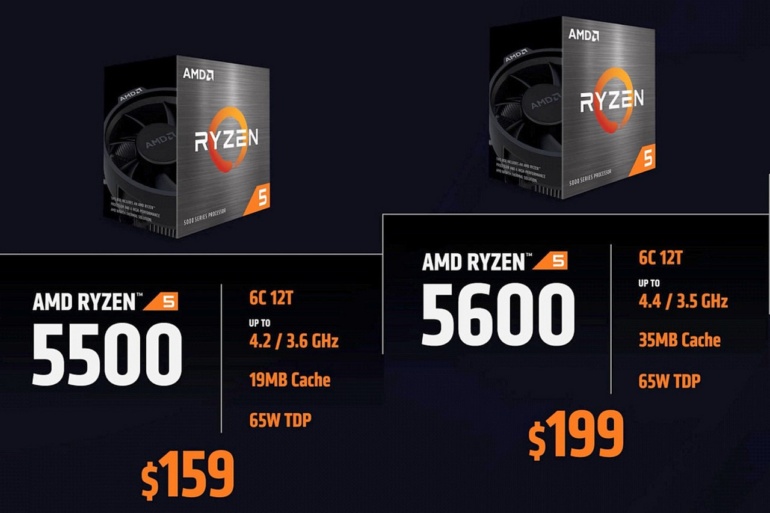 The best partner for the Ryzen 5 5500 will be the GeForce RTX 3060 Ti. Its raw performance per dollar is a tad lower than the rival Radeon RX 6600 XT. And the power consumption, on the contrary, is higher – 175 versus 165 watts. But the most polished DLSS upscaling technology, powered by tensor cores, tip the scales in favor of the green card. As a result, buying an RTX 3060 Ti de jure for a 1080p screen resolution, thanks to DLSS, we get a comfortable 2K gaming experience.
For balance, it makes sense to fork out already for a total of 32 gigabytes of RAM, naturally a whale of two modules. The factory frequency of 3200 MHz practically guarantees manual overclocking to 3600. Instead of an archaic 2.5-inch SSD, it is better to take an M.2 PCIe 3.0, even if not a flagship one. Line speeds in megabytes are less important than random speeds in IOPS. We power all this together from a 650 W bronze PSU, and pack it in a well-ventilated case.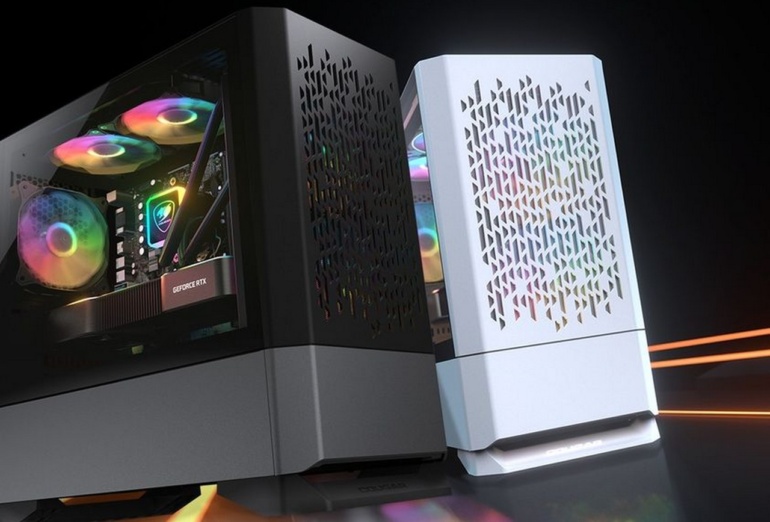 Cougar MG140 Air RGB is an elegant medium format Mini-Tower computer case, i.e. for Micro-ATX motherboards. Its front panel received decorative perforations in the form of geometric shapes and can be painted black or white. By default, three 12cm backlit fans are installed, which can be configured using the included controller or synchronized with the motherboard via the 5V connector. A 280mm liquid cooling system is also placed. The height of the air tower is allowed up to 16 cm, and for video cards – up to 35 cm. The side panel is made of 4 mm tempered glass, and the compartment for the power supply and 3.5″ HDD is completely enclosed by a casing. On top is an easily removable dust filter on magnets.
https://hotline.ua/computer-korpusa/cougar-mg140-air-rgb-black-385jm800001/
Progressive computer ≈ $2300
| | | |
| --- | --- | --- |
| CPU | AMD Ryzen 7 5800X3D | $450 |
| CPU cooler | Water cooling 240mm | $100 |
| RAM | 2×32 GB, DDR4-3600 MHz | $250 |
| Motherboard | B550, AM4, ATX | $120 |
| video card | GeForce RTX 3080 Ti 12 GB | $850 |
| Data store | SSD M.2 PCIe 4.0, 2 TB | $250 |
| Power Supply | 750W 80+ Gold Modular | $120 |
| Computer case | Midi tower with 4 fans | $100 |
Long live the new king of gaming processors – Ryzen 7 5800X3D! Architecturally, this is the same 5800X, but with a 96 MB cache increased to sky-high, by the standards of non-server solutions. Both professional work applications, especially for 3D modeling and CAD drawing, and games have responded well to this improvement. Only the price of 5800X3D is a little confusing – the recommended $450, and even more in local retail, for only 8 cores and 16 threads.
For comparison, the Core i7-12700 at a similar price already has a total of 20 threads: 8 powerful cores with Hyper-Threading and 4 more energy efficient ones. The Intel creation has only 25 MB of cache, but it has a built-in UHD 770 graphics accelerator. You can't even call it an initial gaming one, but it can speed up video editing with H264 and H265 codecs, as well as smoothly play VP9 and AV1. It may come in handy for the first time to sit out without a discrete graphics card.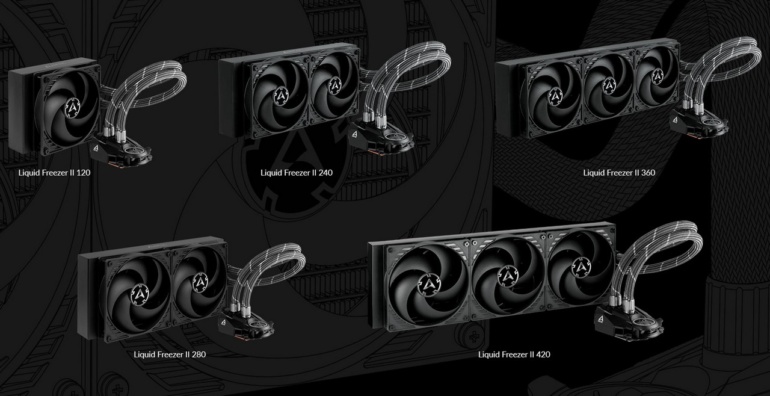 For silent cooling of both the 5800X3D and the Core i7-12700, a double-tower air cooler or CBO of 240 mm format is desirable, and preferably 280 – 360 mm. Dropsy also allows you to move away a little from the neighborhood with a hot video card – the GeForce RTX 3080 Ti emits no less than 350 watts of heat. But with its 12 gigs of GDDR6X, you can already count on 4K gaming and editing in DaVinci Resolve with Adobe After Effects.
RAM, not so much for games as for 4K video editing, it makes sense to take with a margin – 64 GB. The maximum frequency for such a large volume is 3600 MHz. It is better to take a solid-state drive with a PCIe 4.0 bus, so that it certainly does not become the bottleneck of the entire computer. It's not worth chasing peak 7000+ MB / s, SSDs on Phison E18 and Innogrit IG5236 controllers are hot as hell. E19 or IG5220 with 5000+ MB/s would be a reasonable choice.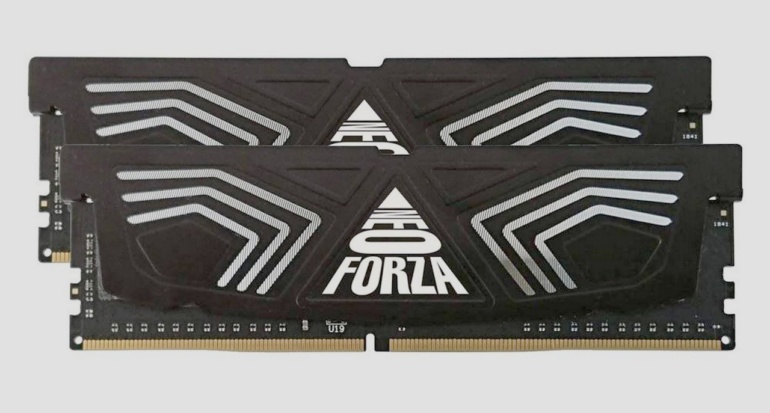 Neo Forza Faye DDR4 (3600 MHz, 2 × 32 GB) is a series of overclocking RAM from the Taiwanese company Goldkey. The frequency of 64 GB paired whales can reach 3600 MHz, 32 GB – 4400 MHz, and 16 GB – in general 5000 MHz, which is the ceiling for DDR4. There are also quad sets with a total capacity of 128 GB. The timing formula for a 2×32-3600 whale is CL18-19-19-39, and the supply voltage is 1.35 V. Faye has medium-height metal heatsinks that protrude about 1 cm above the PCB, so they do not conflict with most processor towers. Hynix D-die chips with a dual-rank layout are hidden under the heatsinks of the 32-gigabyte modules. These are two virtual channels on one physical memory module, which is slightly faster than peer-to-peer.
https://www.neoforza.com/product/faye/
In the next series…
The next PC of the Month article will be a little non-standard – instead of three desktop PCs, we will immediately talk about the ten most powerful computing systems on the planet. After all, the rating of the TOP-500 supercomputers has recently been updated. At the same time, we are launching the "Laptop of the Month" section – whether it becomes regular depends solely on reader activity.