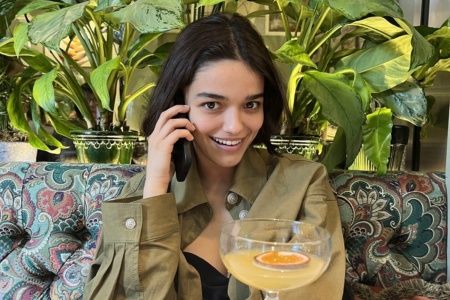 Rachel Zegler and Tom Blyth will star in the next Hunger Games movie, a prequel called The Ballad of Snakes and Songbirds. The film follows a young Coriolanus Snow (Tom Blyth) who becomes Lucy Gray Baird's (Rachel Zegler) mentor during the 10th Hunger Games.
The film will be directed by the director of the original franchise, Francis Lawrence. He also worked on the films Konstantin: Lord of Darkness, I Am Legend and Water for Elephants!. Filming will be handled by Lionsgate, Deadline writes.
The Hunger Games: The Ballad of Snakes and Songbirds will be produced by Suzanne Collins (author of the original novel), Tim Palen, Jim Miller, Brad Simpson and Nina Jacobson. Written by Michael Lessley (Macbeth).
Zegler won the Golden Globe Award for Best Actress for Mary in Steven Spielberg's West Side Story. She will next appear on the big screen in Shazam! Fury of the Gods with Zachary Levi, Helen Mirren and Lucy Liu in December.
The prequel will hit screens on November 17, 2023. The entire Hunger Games franchise has grossed over $3 billion worldwide.
Review of the film "West Side Story" / West Side Story