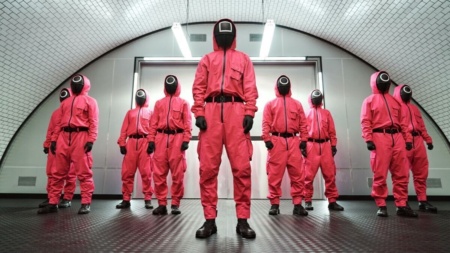 Netflix has officially confirmed that the acclaimed Korean survival thriller Squid Game is getting a second season and has released the first 10-second teaser along with the first plot details.
The first season of Squid Game / Squid Game was released in 2021 and was a tremendous success – in 17 days from the date of release, the show was watched on 111 million accounts , which at that time was an absolute Netflix record. Back at the end of 2021, Hwang Dong Hyuk confirmed the start of work on the new season and promised to return Song Ki Hoon, the main character of the first season, to the plot. In January, Netflix top management confirmed that Squid Game will definitely get a sequel and lay the foundation for the universe, but the formal announcement took place only now.
Hwang Dong-Hyuk writer, director, producer, and creator of @squidgame has a message for the fans:pic.twitter.com/DxF0AS5tMM

— Netflix (@netflix) June 12, 2022
Netflix has once again confirmed that Hwang Dong Hyuk, who worked on the show's debut season, will be in charge of the second season of The Squid Game. At the same time, the director once again confirmed the return of Song Ki Hoon and the host of the games for the second season. In addition, viewers will get acquainted with the guy Yong-hee – the work-dolls from the first episode, where the characters played the game "Slow down – you will continue."
Previously, the authors of the show noted that the continuation could not be expected before the end of 2023, but a change in the schedule cannot be ruled out – the second season may turn out both earlier and later.