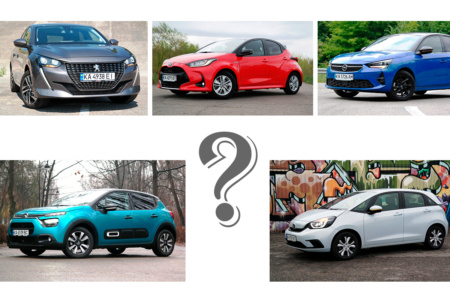 The reason for this guide was the release of a full review of one of the cars on the list – we are talking about the new Peugeot 208: for a second, "European Car of the Year" just a couple of years ago. Now a maximum of information has been collected for each model, you can safely look back, evaluate cars, compare with others. Who is better? And what exactly?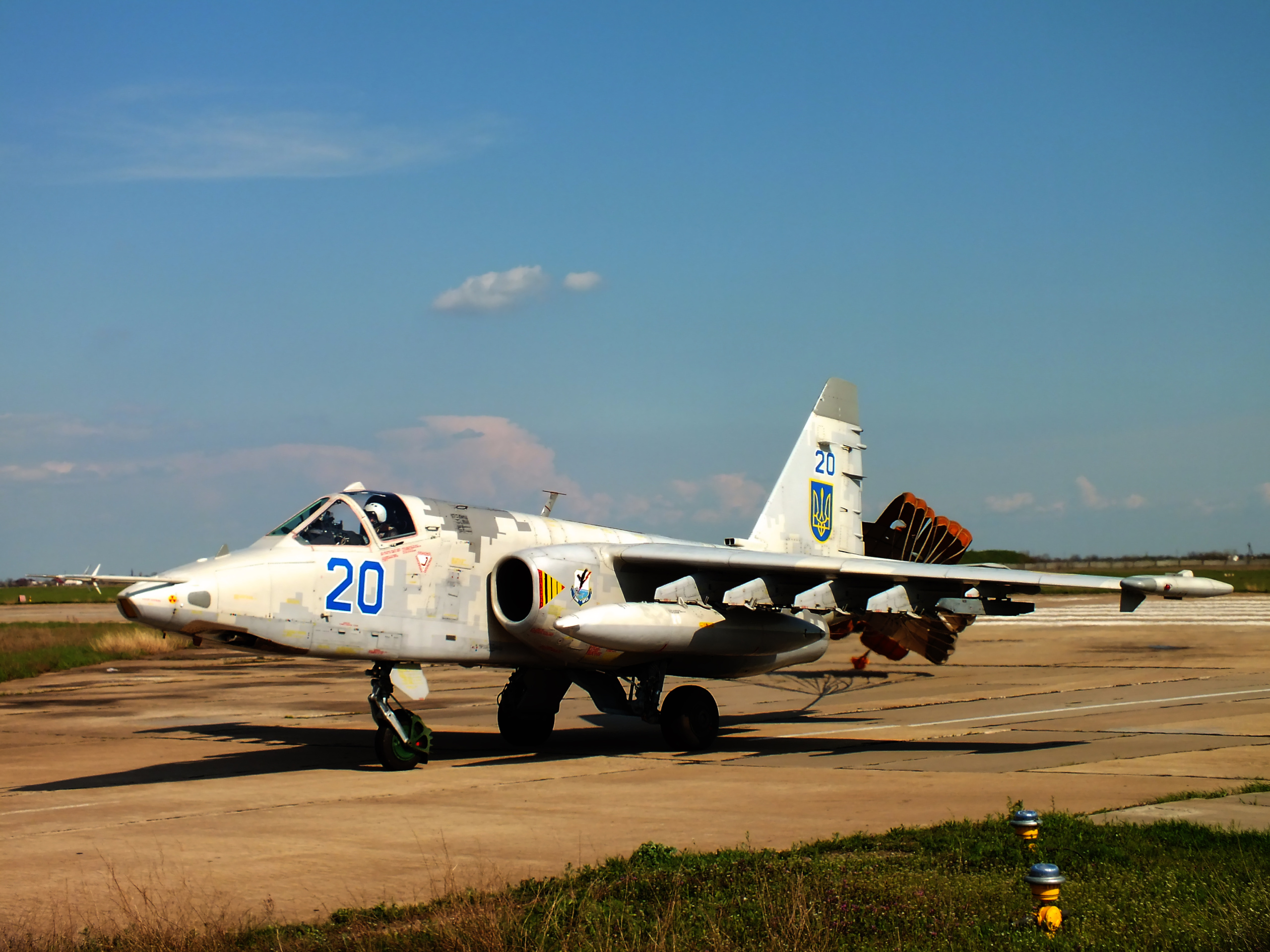 Five cars to compare
B-class cars are incredibly popular in Europe: compact and comfortable in the city, good modern equipment, many security systems, economical engines, reasonable price. They really "make a cash register" for their producers. However, in Ukraine, buyers demand from such cars either the lowest possible price (and then the first positions in the popularity rating are occupied by budget models), or they are ready to pay extra – but they want to get more. More space, more ground clearance, more wheels. This is how compact B-SUV crossovers are obtained, which literally "washed out" B-class hatchbacks. However, at least five interesting B-class cars can be found …
Citroen C3 – estimated price $ 14-19 thousand.
Honda Jazz e:HEV – Estimated price $28,000
Learn how to develop web interfaces to suit your clients
REGISTER!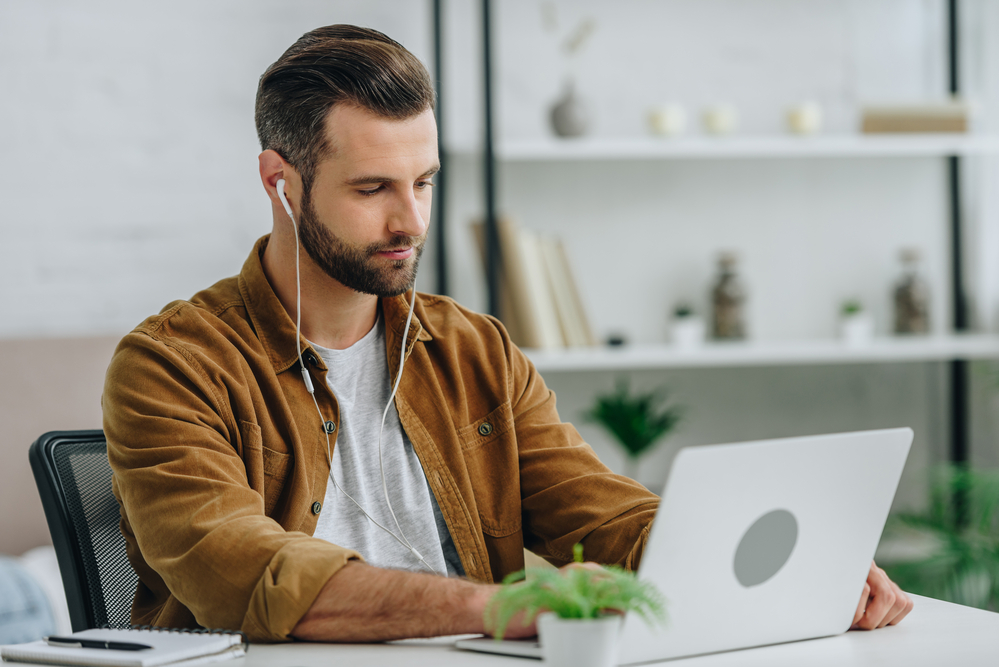 Opel Corsa – estimated price $ 19-22 thousand.
Peugeot 208 – estimated price $ 15.6-21 thousand.
Toyota Yaris Hybrid – estimated price $ 23.6-30 thousand.
Prices are listed for all versions of cars – from the most affordable to the highest. Prices are approximate, they are indicated as of mid-summer and are affixed in foreign currency due to possible strong exchange rate fluctuations. Moreover, a lot of nuances in the current difficult conditions: you can find cars made in 2021. (they will be cheaper), you can get a discount on delivery cars, you can even wait a long time for these deliveries. All cars will be evaluated in several key categories with points assigned from 1 to 5. I will also provide one photo of the car that is the winner of this block and give brief explanations for each item.
Vehicle equipment
Here, Toyota Yaris wins: a TSS security system, data projection in front of the driver, LED headlights, wireless smartphone charging, control of "blind spots" of rear-view mirrors, keyless entry and engine start; should I continue? Yes, this mini-car can be equipped no worse than a business sedan! Or maybe not: a wide choice of trim levels makes it easier to rent a car, but also noticeably cheaper. This is exactly what the Honda Jazz model lacks – the equipment is excellent, but it is only one and therefore the car is expensive for its class. I will definitely note that both "Japanese" in Ukraine are available only as hybrids: their price tag is initially higher, but the motors are very economical (I will note below). Right behind the "Japanese" I will put a couple of Peugeot 208 and Opel Corsa: here you can find a rear-view camera, color displays, "climate", LED headlights. I will note an additional plus of the Peugeot 208 in the form of the i-Cockpit 3D miracle devices, to which the Opel Corsa responds with row control and auto-switching of light "near / far". Finally, the Citroen C3 hatchback offers the most modest set of equipment compared to competitors in this collection. But, believe me, its equipment will still satisfy the needs of most buyers and is a cut above the budget B-class models: LED headlights, a 7-inch touchscreen display, lane control, six airbags / curtain airbags.
Total:
Toyota Yaris – 5 (maximum equipment plus a wide range of versions)
Honda Jazz – 4 (excellent equipment, but only one expensive version)
Peugeot 208 – 3 (just a modern car, plus i-Cockpit 3D)
Opel Corsa – 3 (just a modern car, plus auto-switching lights)
Citroen C3 – 2 (the easiest in the top five, but 90% of buyers will have enough)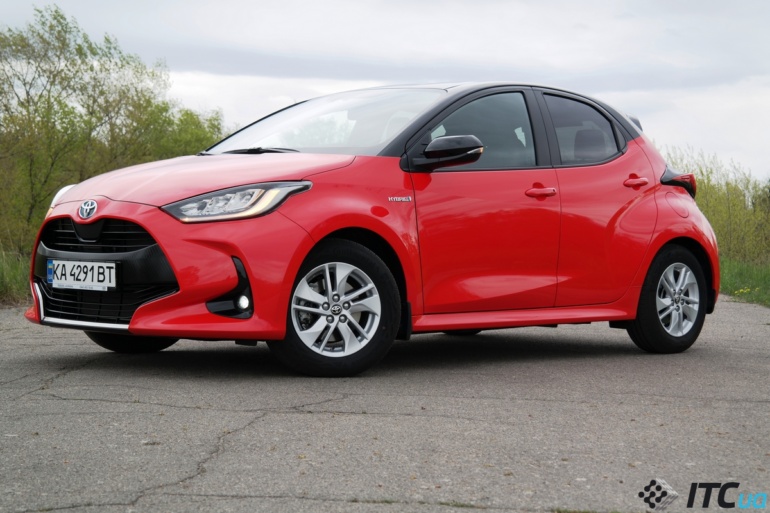 This is a high-end baby: the Toyota Yaris can offer a very good level of equipment – just be prepared to pay. Or you can take a simpler version and save money: everything is at the discretion (and financial capabilities) of a potential buyer.
Interior space, trunk volume, interior transformation
The winner also from "Japanese" is Honda Jazz. Moreover, this car wins in two key points at once: the interior space itself (a lot of legroom and overhead), as well as the possibility of its transformation (Magic Seats seats). Related models Peugeot 208 and Opel Corsa are created on the same CMP platform – they offer approximately the same interior space (frankly speaking, "you won't clear up") and trunk volume. The Citroen C3 is built on the platform of the previous generation, but does not significantly lose to its more recent relatives: everything is comparable plus or minus. The Toyota Yaris Hybrid was lagging behind: the most modest supply of space inside and the smallest trunk – each point gives a "minus point".
Total:
Honda Jazz – 5 (good space and interior transformation possibilities)
Peugeot 208 – 3 (space and trunk "within the class")
Opel Corsa – 3 (space and trunk "within the class")
Citroen C3 – 3 (space and trunk "within the class")
Toyota Yaris – 1 (loses to everyone in the interior space, small trunk)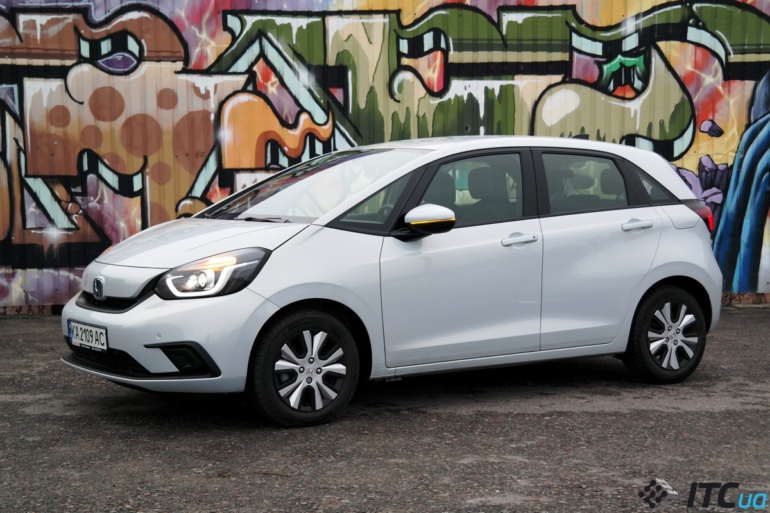 The Honda Jazz car looks like a minivan – this has a positive effect on its interior: excellent interior space and the possibility of transformation.
Driving behavior, comfort and handling
The fight for the championship unfolded between the cars Opel Corsa and Peugeot 208: identical platform and engines, similar suspensions – what's the difference? For example, the "lightning" wins with the work of an 8-speed "automatic", stability on the road and unambiguous reactions to the steering wheel, the presence of a Drive Mode selector for choosing a driving mode. Against this background, the "lion" can swing at random on the next pit, and its "automatic" sometimes changes gear with a barely noticeable peck. But still he rides very well, as for his class. For example, the "Japanese" are easier to communicate with the driver: they do not give any emotions or hobbies during the drive. But they give simplicity and ease of acceleration control – for this a separate "thank you" to hybrid power plants. I will also definitely note the Toyota Yaris for the comfort of the suspension, against which the Honda Jazz shakes a little more often and rides easier. But the Citroen C3 is the easiest car to drive: don't look for nuances and halftones in driving at all (they aren't here), it's better to just slow down – this way you will at least get comfort.
Total:
Opel Corsa – 5 (good for everyone on the road)
Peugeot 208 – 4 (almost Opel, but still inferior in detail)
Toyota Yaris – 3 (pleasant linear acceleration due to hybrid, soft suspension)
Honda Jazz – 2 (pleasant linear acceleration thanks to the hybrid)
Citroen C3 – 1 (against the background of Opel and Peugeot – it just rides)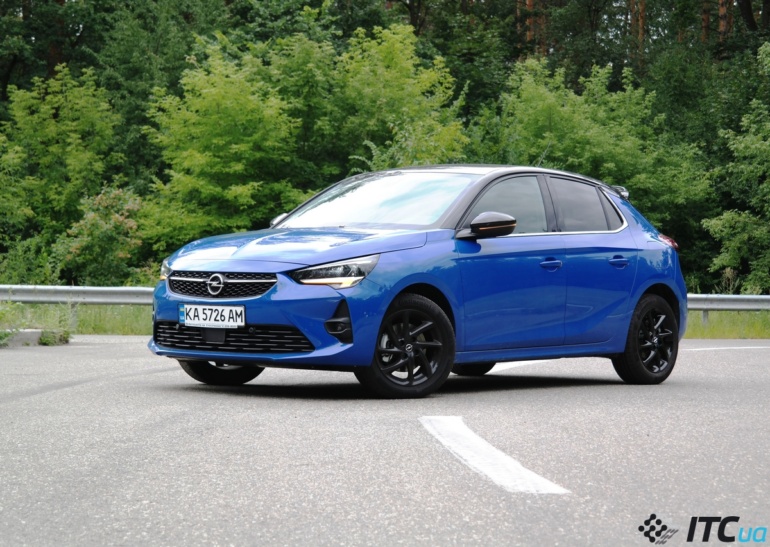 Here, the struggle between related models Opel and Peugeot has clearly unfolded , but the suspension tuning and the 8-speed "automatic" help to defeat the "lightning": an excellent box for cars of this class.
Fuel consumption, warranty, resale liquidity
Both Japanese cars are presented in Ukraine only in hybrid versions, and therefore they logically win the city fuel consumption test. The Toyota car generally holds the record for fuel efficiency (in the city and on the highway), it has a standard 3-year warranty and an additional 5-year warranty for the hybrid system, and traditionally good liquidity. In the case of Honda, everything is almost the same: low consumption, a standard warranty plus an extended one for a hybrid, the popularity of the brand in the secondary market. Against this background, Peugeot, Opel, Citroen cars seem to be playing in their own league – but this league is one level lower: fuel consumption in the city is higher (especially for Citroen) and a standard 3-year warranty.
Total:
Toyota Yaris – 5 (minimum expense, maximum liquidity)
Honda Jazz – 4 (modest consumption, good warranty conditions)
Opel Corsa – 3 (average overall)
Peugeot 208 – 3 (average overall)
Citroen C3 – 2 (consumption is slightly higher than that of Peugeot and Opel cars)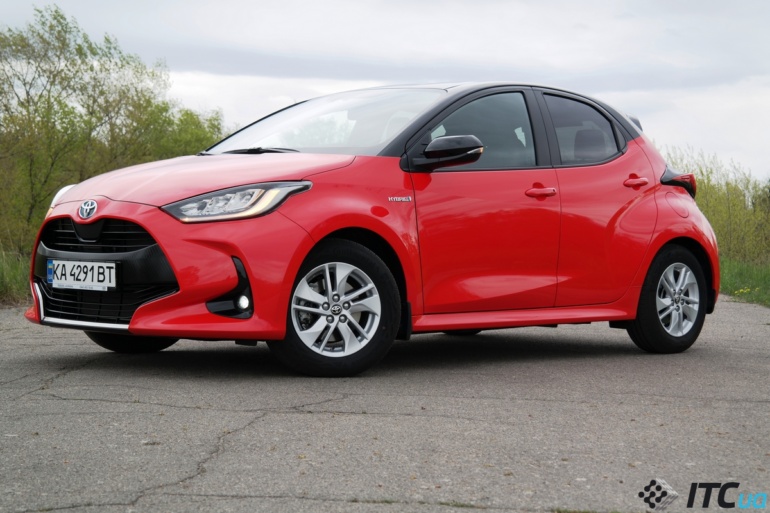 The most modest fuel consumption, extended warranty conditions, excellent liquidity when reselling on the secondary market – the winner is known.
Car safety
For such compact vehicles, the level of safety is extremely important. The answer to this question will be the Euro NCAP rating: how many stars the car scored – this is the final score. In short: the "Japanese" won, the rest are catching up.
Total:
Honda Jazz – 5 (Euro NCAP rating five stars)
Toyota Yaris – 5 (Euro NCAP rating five stars)
Opel Corsa – 4 (Euro NCAP rating four stars)
Peugeot 208 – 4 (Euro NCAP rating four stars)
Citroen C3 – 4 (Euro NCAP rating four stars)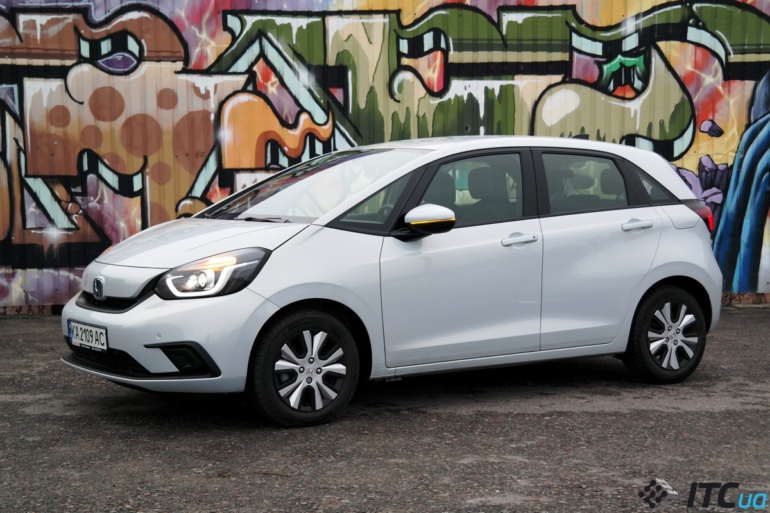 Both "Japanese" are among the winners, but I will put a photo of Honda – after all, the Toyota car has already been marked above twice.
Results in points and afterword
We sum up the results in two offsets at once: "absolute" – the best result in points without taking into account the price, "best buy" – the ratio between the price and the number of points scored.
Absolute – the best result in terms of points:
Honda Jazz – 20 points
Toyota Yaris – 19 points
Opel Corsa – 18 points
Peugeot 208 – 17 points
Citroen C3 – 12 points
Bargain purchase – the ratio of price and points earned:
Peugeot 208 – price $ 0.9-1.2 thousand for 1 point
Opel Corsa – price $ 1.05-1.2 thousand for 1 point
Toyota Yaris – price $ 1.2-1.6 thousand for 1 point
Citroen C3 – price $ 1.2-1.6 thousand for 1 point
Honda Jazz – price $ 1.4 thousand for 1 point
Surprisingly, the overall winner is the Honda Jazz! But why is it surprising? After all, this car has many advantages: space and interior transformations, an economical hybrid, good equipment. Yes, you have to pay for everything – which is what the price of a point shows. That's where the Peugeot 208 shines: it's the best buy in the class! As a rule, the most affordable cars get this status (in this case, the Citroen C3), but this comparison shows: if possible, it is better to pay extra to the level of the Peugeot 208. After all, it gives more advantages than it requires an overpayment. And if you can pay a little more, then I strongly advise you to look in the direction of Opel Corsa and Toyota Yaris: the first model is good for drive, the second is remembered for technology. As a result, this allows two cars to deservedly stay among the leaders.
It was interesting? And what would you buy for the price tag of these B-class babies? What models require such a comparison? Write in the comments – we are waiting for answers!