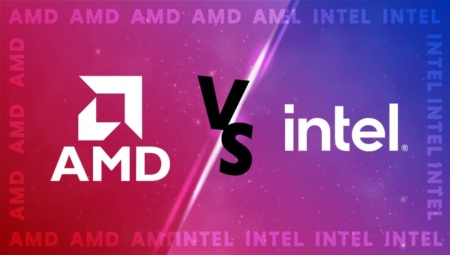 First, Intel released more affordable non-overclockable 12-generation Core processors without the K index (unofficially, they still overclock on the bus). And then AMD responded with an update, or rather a refresh, of the Ryzen 4000 and 5000 lineup, also at very tasty prices. As a result, the choice of the optimal new processor has become more complicated, and there are also very profitable used solutions. We have selected the top ten, in our opinion, processors for office, home gaming and professional work applications, costing from 500 to 15,000 hryvnias.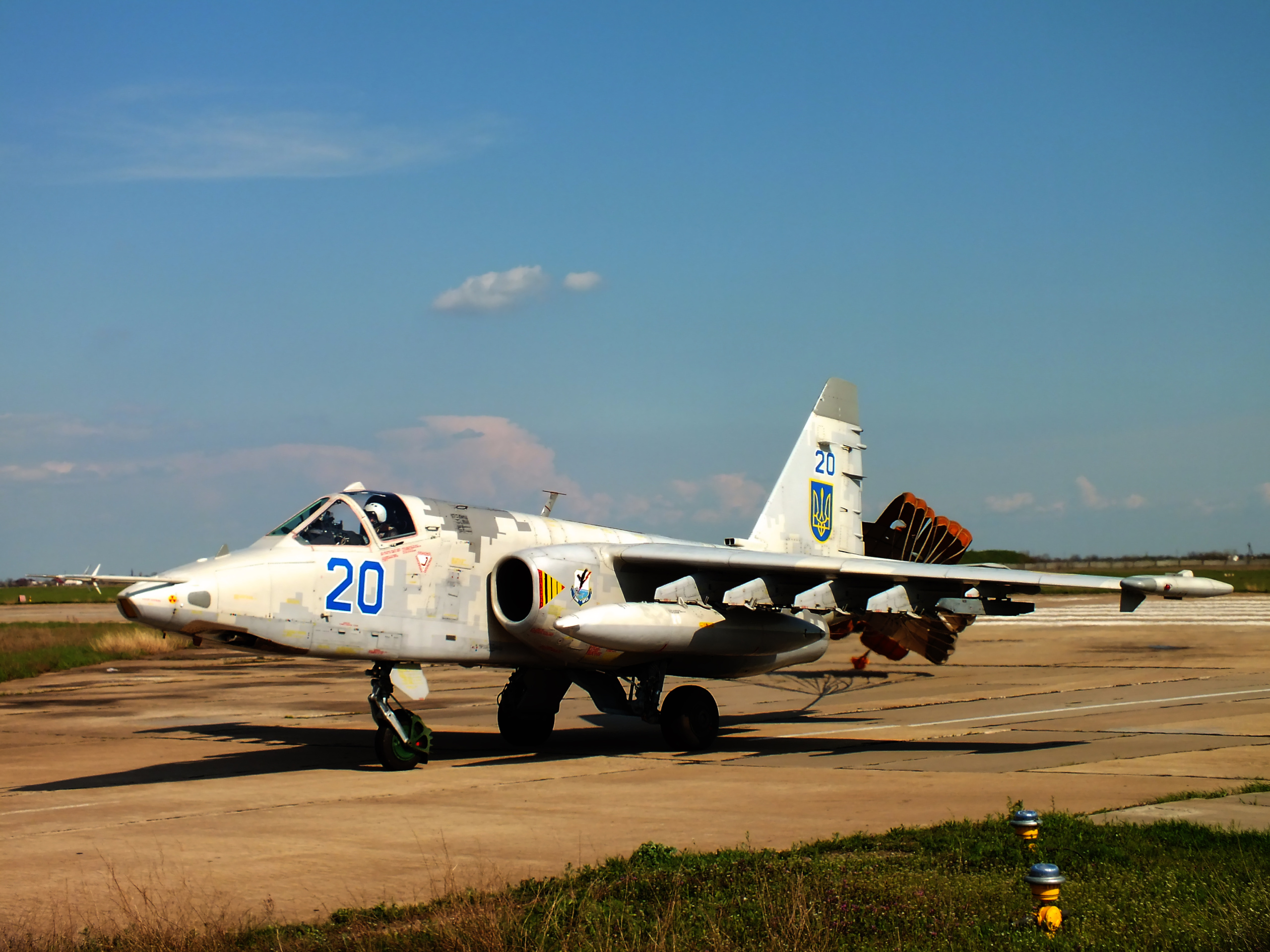 The article was written with the support of the Ukrainian computer manufacturer 2E.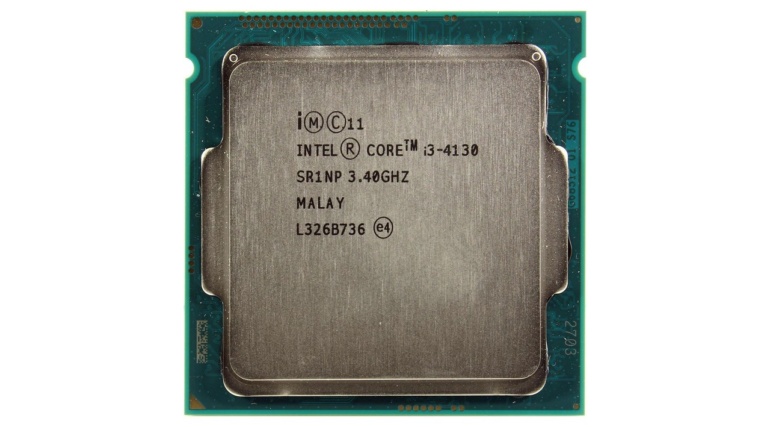 Intel Core i3-4130 is a used processor with OLX or AliExpress costing only 500 hryvnias. In terms of performance of computing cores, it even slightly exceeds the three times more expensive Athlon 200GE, but is inferior to it in terms of the built-in graphics accelerator. And the point here is not so much in the gaming potential, but in the hardware acceleration of codecs – the current H.265 and VP9 are not supported. By the way, the motherboard on the H81 chipset can be found on sale even new with a guarantee.
Take away the skills and knowledge in the IT sphere, without getting involved in the work
REGISTER!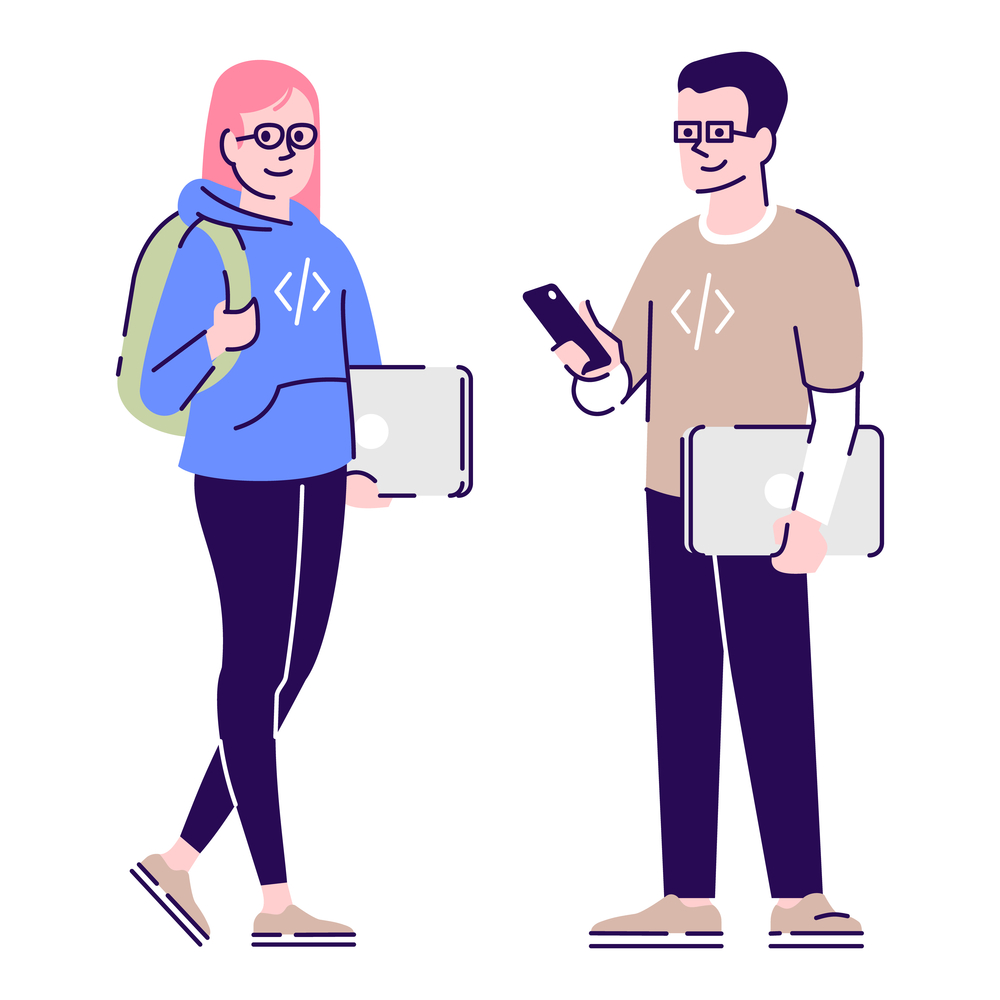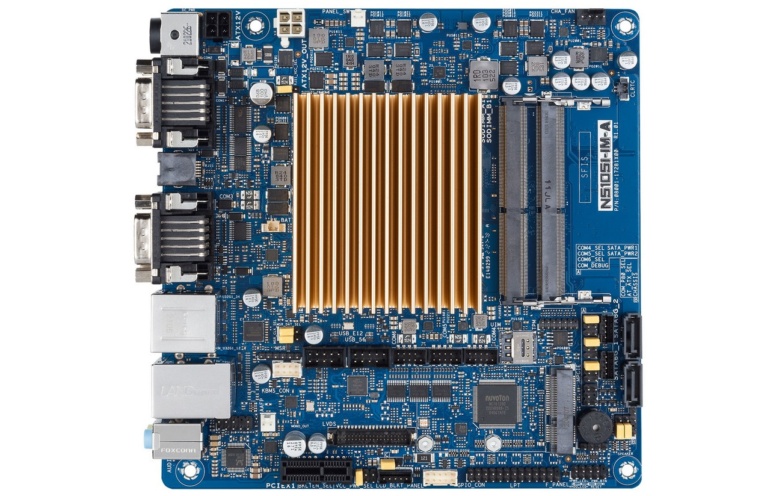 The Intel Celeron N5105 is a modern alternative to the aforementioned used Core i3. It consumes five times less electricity and emits less heat by about the same amount. Thanks to this, it is able to be content even with passive fanless cooling. Supports all modern video codecs except perhaps AV1. But you can't buy the Celeron N5105 separately, only bundled with a motherboard or a nettop, because it's soldered in and can't be upgraded.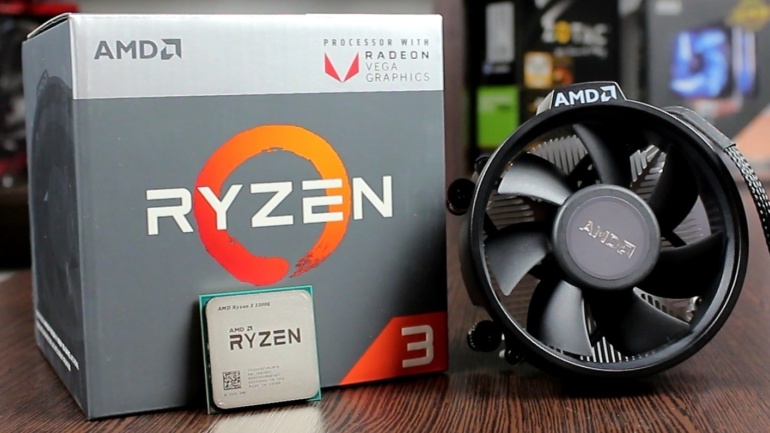 AMD Ryzen 3 2200G is still the most profitable APU in terms of core performance and integrated graphics, especially in the secondary market. SMT virtual streams, like subsequent iterations of the Zen architecture, provide only a small increase in frame rates in games. After all, Radeon Vega 8 remains the bottleneck anyway. It must be overclocked to 1500 MHz in the core and up to 3200 MHz in dual-channel memory. As a result, it will be possible to overtake the discrete GT 1030 and catch up with the RX 550.
Intel Core i3-12100F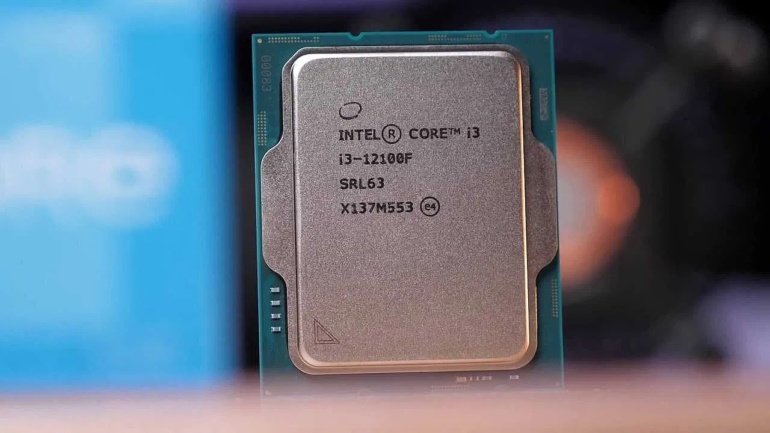 The Intel Core i3-12100F is the new king of budget gaming builds. At the start of sales, it was overpriced, at the level of the more multi-core i5-10400F, but the price is gradually decreasing. It has a significantly higher performance per core than the 11th and especially the 10th generation Intel Core, while being much colder. It also supports the fast PCI-Express 4.0 bus, which is important for video cards with a reduced number of PCIe lanes: Radeon RX 6500 XT, RX 6600 and GeForce RX 3050.
Budget 2E gaming PC with i3-12100F and RTX 3050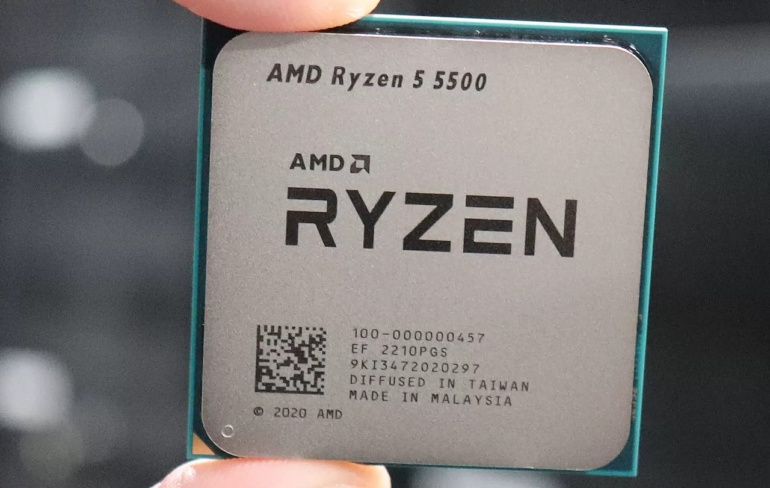 AMD Ryzen 5 5500 is another favorite of budget gamers, already with 6 cores and 12 threads of the Zen 3 architecture. In fact, the same 5600G, only with the integrated Vega video card blocked, apparently due to a factory defect. It boasts a fast dual-channel cache of 8 + 8 MB and overclocking of RAM in synchronous mode up to 4266 MHz. But still a bit slower than the Ryzen 5 5600 with 32MB cache, and only supports discrete graphics cards in PCIe 3.0 x8 mode.
Intel Core i5-11400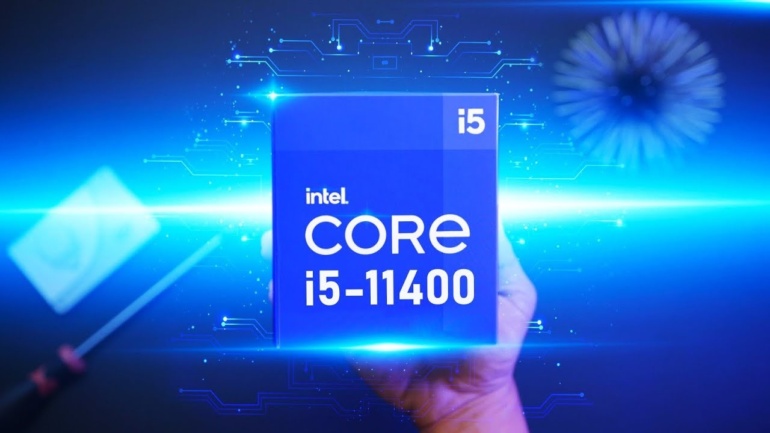 The Intel Core i5-11400 is the most affordable six-core processor with a fast PCIe 4.0 graphics card, but for the old LGA 1200 socket. The F version is cheaper, but the Iris Xe can still be useful even with a discrete one. For example, it can play the AV1 codec in hardware, and also shows itself well in H.265 video editing and Topaz Gigapixel AI photo upscaling. Fortunately, modern motherboards allow you to use iGPU and dGPU at the same time.
2E Compact Business Computer with i5-11400 and Win 10 Pro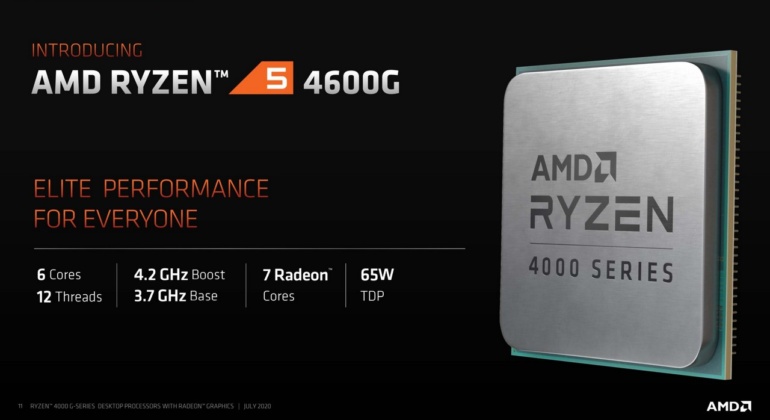 AMD Ryzen 5 4600G is the best processor to temporarily sit out on integration, and after half a year to buy a discrete one. The architecture is slightly older than the 5600G Zen 2, and the single-channel cache is 8 MB, but the price is much lower. And a video card of the RTX 3060 Ti, RX 6700 or 6750 XT level will definitely pull it out. And the 4600G is also the best choice for Mini-ITX PC builds in a thin case, a la InWin Chopin or GameMax Violin. But in this case, you will have to fork out additionally for a low-profile cooler.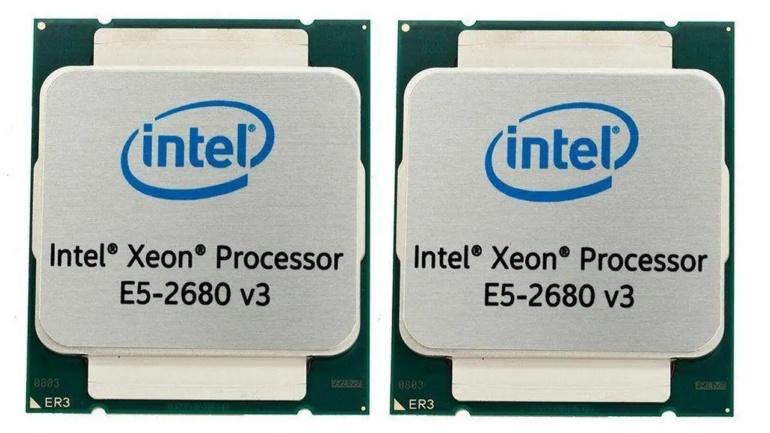 The Intel Xeon E5-2680v3 is a processor with 12 cores, 24 threads that is relatively low-demanding to the motherboard power subsystem, and the price is at the level of Pentium or Athlon. Of course, Haswell's 22nm architecture is significantly slower than Alder Lake and Zen 3. But in highly parallelized tasks such as 3D modeling, CAD drafting, and especially virtual machines, the number of cores wins out. But you can build a PC with two such CPUs (two-socket motherboard).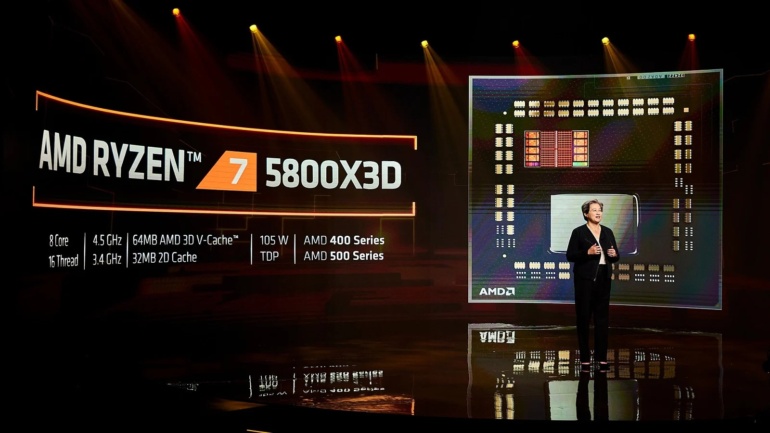 AMD Ryzen 7 5800X3D is the most powerful gaming processor ever. 8 cores and 16 threads made it possible to achieve a record high FPS in the Total War Attila strategy, and in Counter-Strike GO – a third-level cache of 96 MB. It was possible to increase it by adding an additional 64 MB to the 32 MB integrated into the chiplet with a separate chip. This arrangement is called AMD 3D V-Cache and will likely appear in other Ryzen processors of the current 5000 and upcoming 7000 series soon.
Intel Core i7-12700F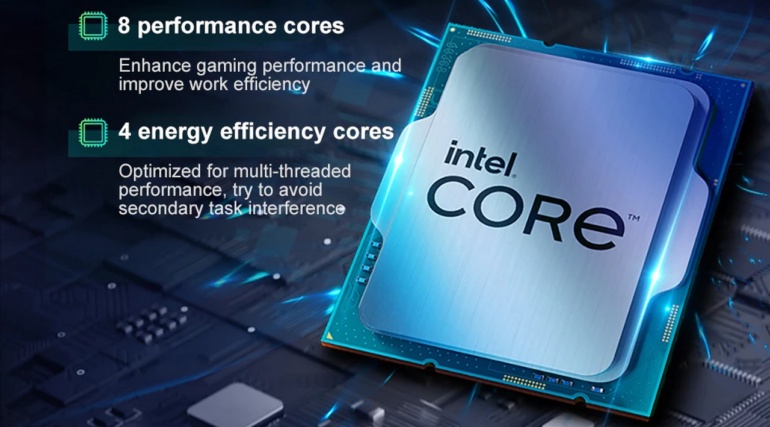 The Intel Core i7-12700F is a direct competitor to the aforementioned Ryzen 3D. It even costs a little less, while it has a large number of cores: 8 powerful P-Cores, dividing into two threads, and 4 more energy-efficient E-Cores for undemanding tasks. This is useful not only for games, but for professional work tasks: programming, batch processing of photos, video editing. Weak cores are used for multimedia entertainment while powerful cores are busy with hard work.
2E professional work computer with 12700F and 3060 Ti