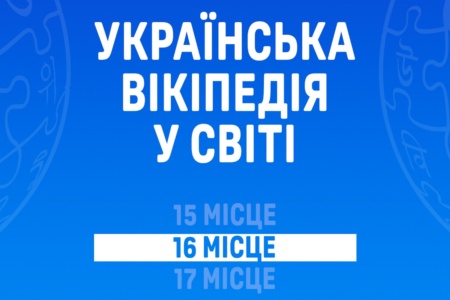 At the end of July 2022, the Ukrainian Wikipedia overtook the Arabic one and took 16th place in terms of the number of articles among 328 language sections of the online encyclopedia. It should be noted that the Ukrainian language section of Wikipedia has existed since January 2004, in January 2022 it celebrated its 18th anniversary. The Arabic Wikipedia was created three years earlier – in September 2001.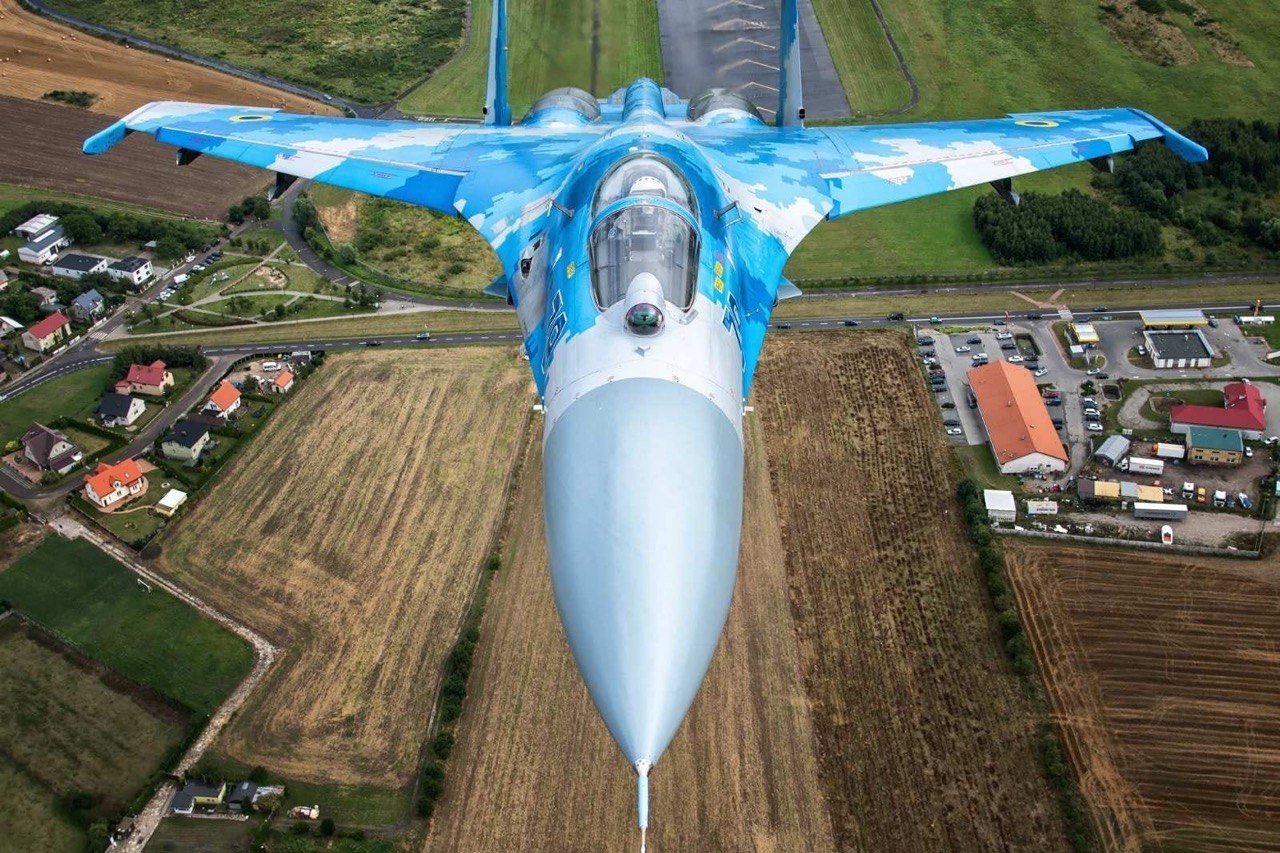 In total, about 640,000 users are registered in the Ukrainian section of the encyclopedia. In the Arabic section, there are 4 times more of them – more than 2,280,000. Despite this, there are almost twice as many administrators in the Ukrainian Wikipedia – 49 (26 in Arabic).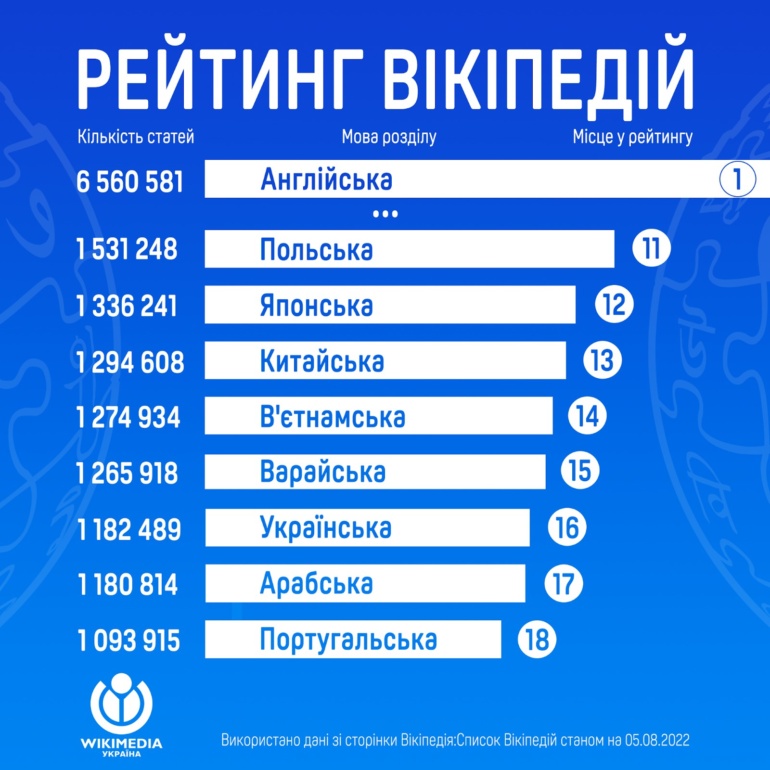 Over the past month, editors and editors have created 6,604 articles in the Arabic section, and 17,175 in the Ukrainian section. It is this difference that allowed the Ukrainian Wikipedia to take the lead.
Take off the task of fahivtsiv, what to practice, and check in at the right time
REGISTER!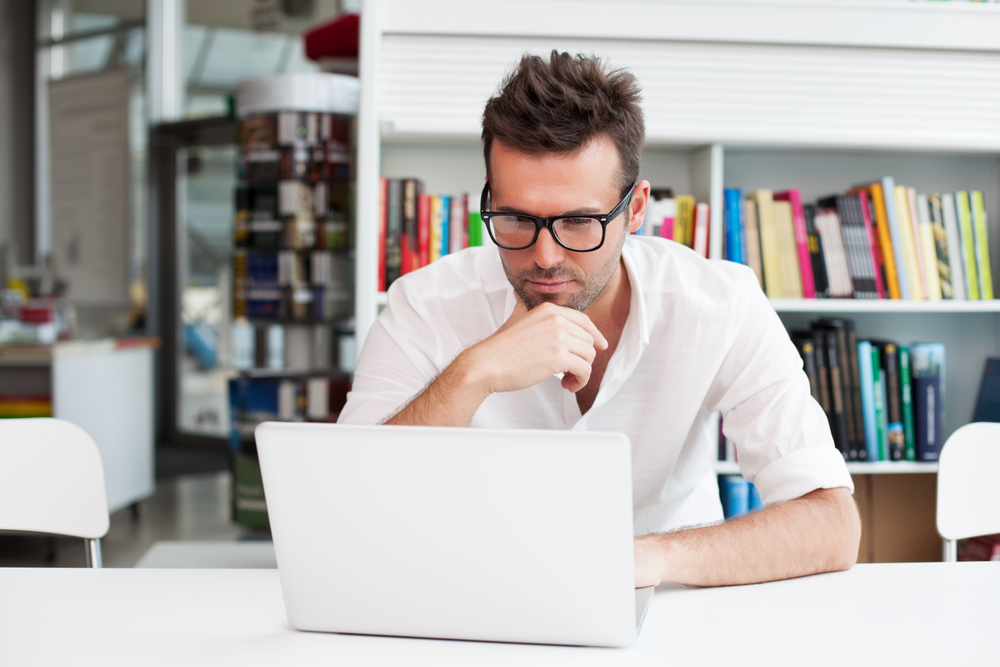 "The number of articles in a language section has never been a primary goal in building Wikipedia, but the community loves racing between language sections, partly because it gives a "sporty" interest in spreading free knowledge.

The next one on our way is the Varai language section. Most of the articles in this Wikipedia were generated automatically and consist of several sentences, which is inferior in quality to the articles in the Ukrainian Wikipedia. Now numerically it is ahead of us by more than 80,000 articles; however, the gap is shrinking every day, and thanks to the efforts of Ukrainian wikipedists and wikipedists, soon the Ukrainian language has every chance to reach an even higher position in the Wikipedia ranking",

– comments Yaroslav Stefanko, editor and administrator of the Ukrainian Wikipedia, who has created more than 15 thousand in 10 years of volunteering on Wikipedia.
Recall that in September 2020, the Ukrainian language section overtook the Portuguese Wikipedia, which currently ranks 18th. The traditionally English Wikipedia tops the ranking of language sections, it currently contains more than 6,560,000 articles.
PS Anyone can edit Wikipedia, if you want to become an editor and help spread free knowledge in Ukrainian – learn how to do it from this article .
Source: Wikimedia Ukraine